May 17, 2013
It's perfect weather for an outdoor picnic, no? Hopefully you're experiencing this beautiful sunshine wherever you are, too! Eating outdoors is the best (especially on a big grassy lawn at some fun park) and now that the Outdoor Eating season is approaching here in Southern California, I think more picnics need to happen in our house. Or, outside our house. Maybe on the new outdoor table.
Liv and I were experimenting with painting (her new very favorite-ist thing to do in the whole wide world), and while Liv took to the bright colors, I played around with updating simple rattan chargers from Ikea with white paint.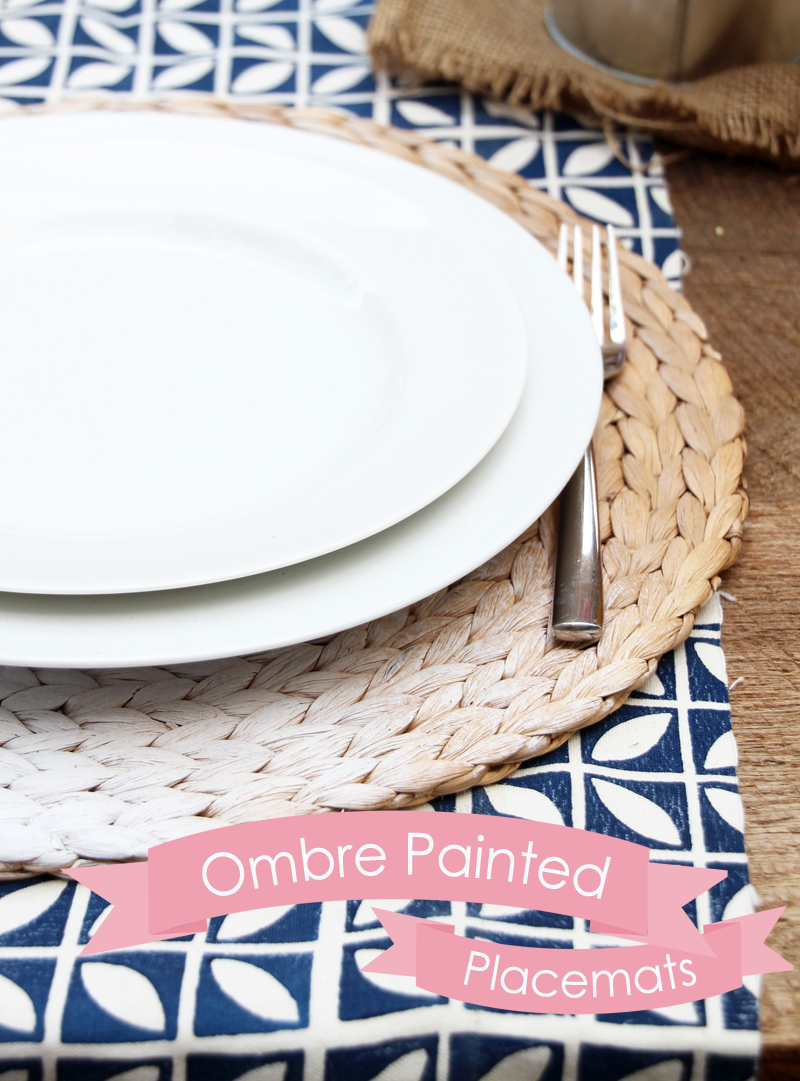 Turned out pretty cool! I really dig the look with that blend of the soft rattan and the stark white finish. Actually, this is just dawning on me – they kind of remind me of these.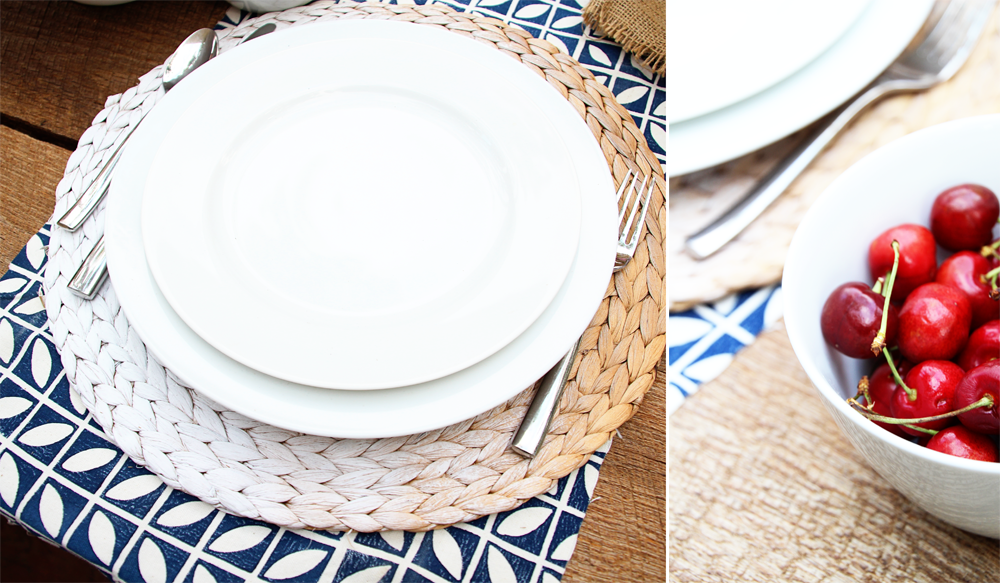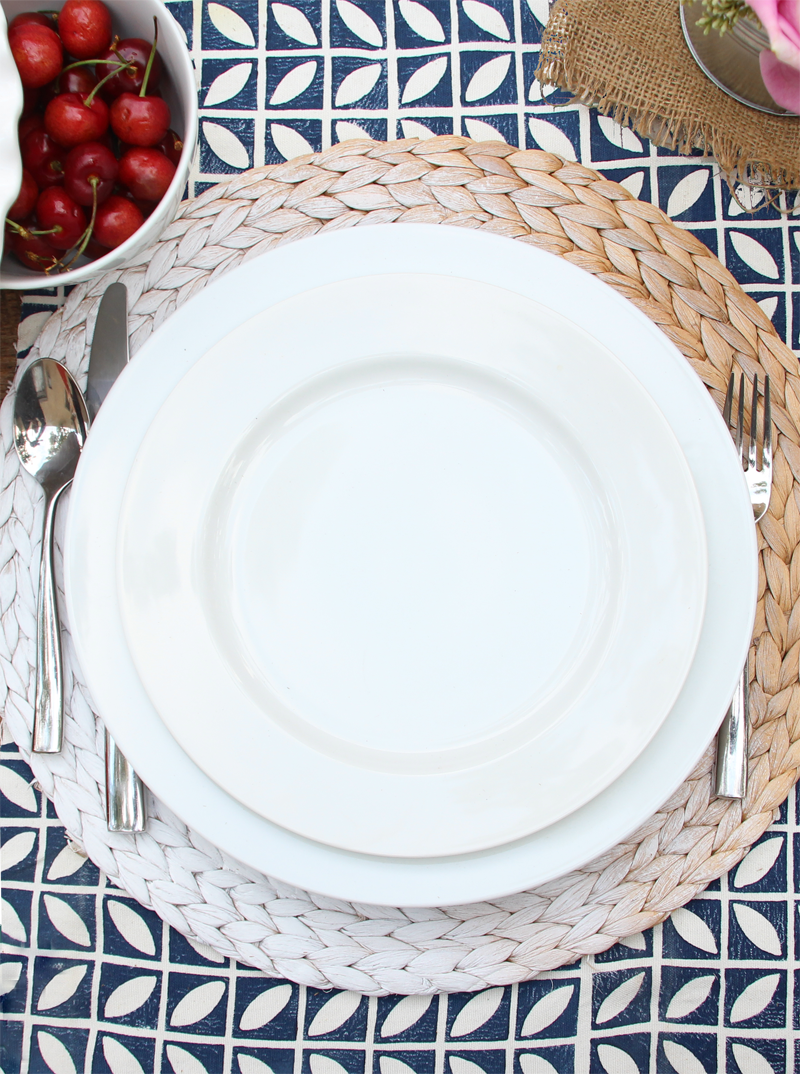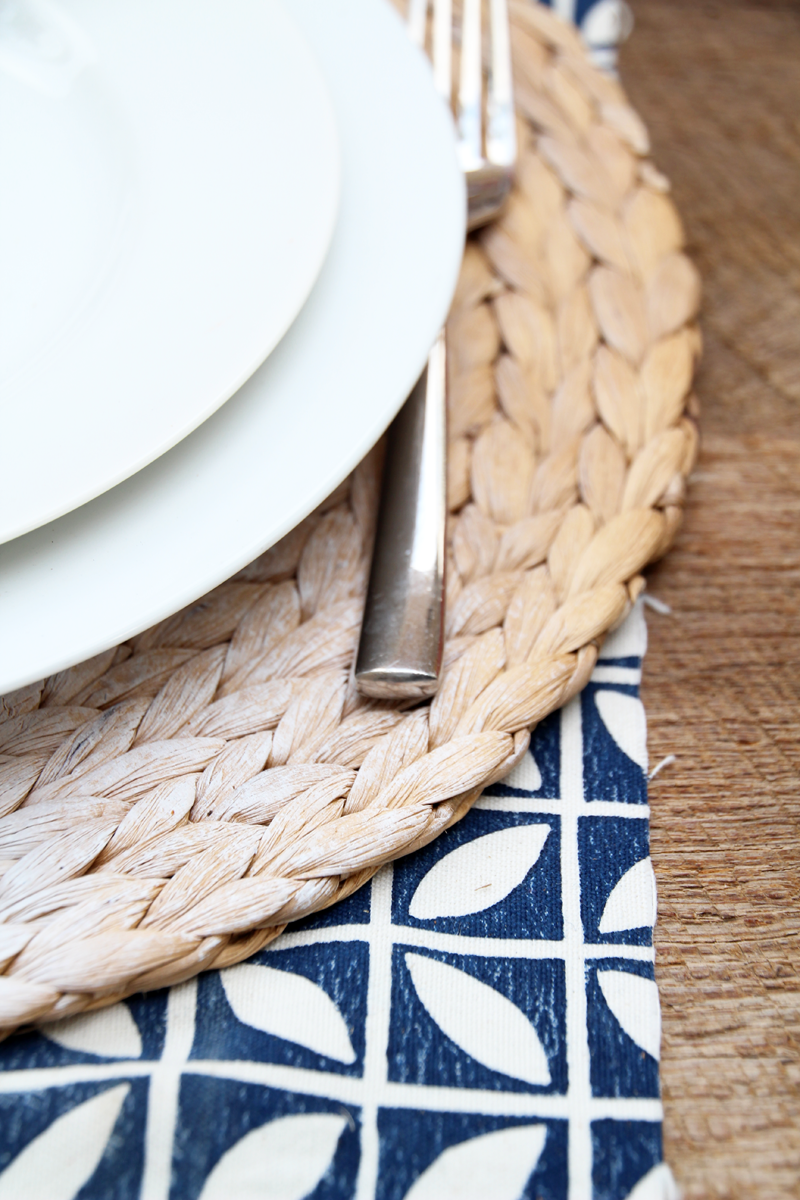 The application process was more than basic. I actually tried spray paint first thinking that that might be fast and easy, but couldn't achieve that gradiated effect I was picturing, so went over the work with acrylic and a paint brush.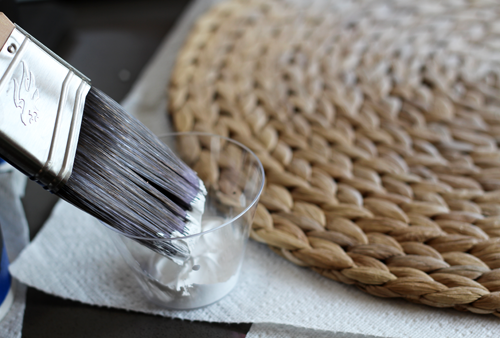 Brush, brush, blot, blot…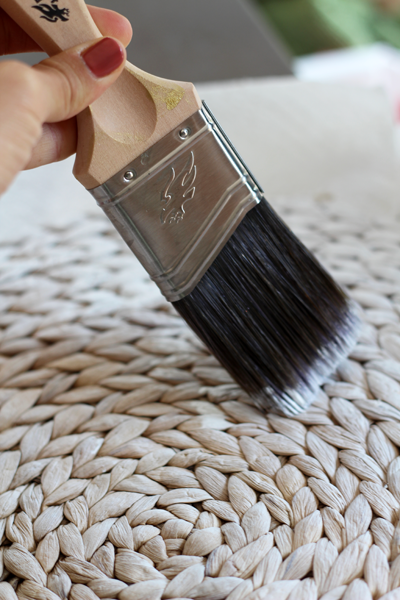 Lots of blotting later…
And finished!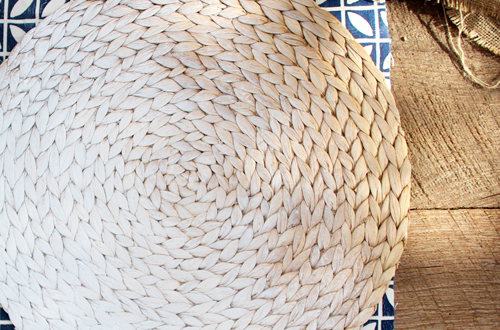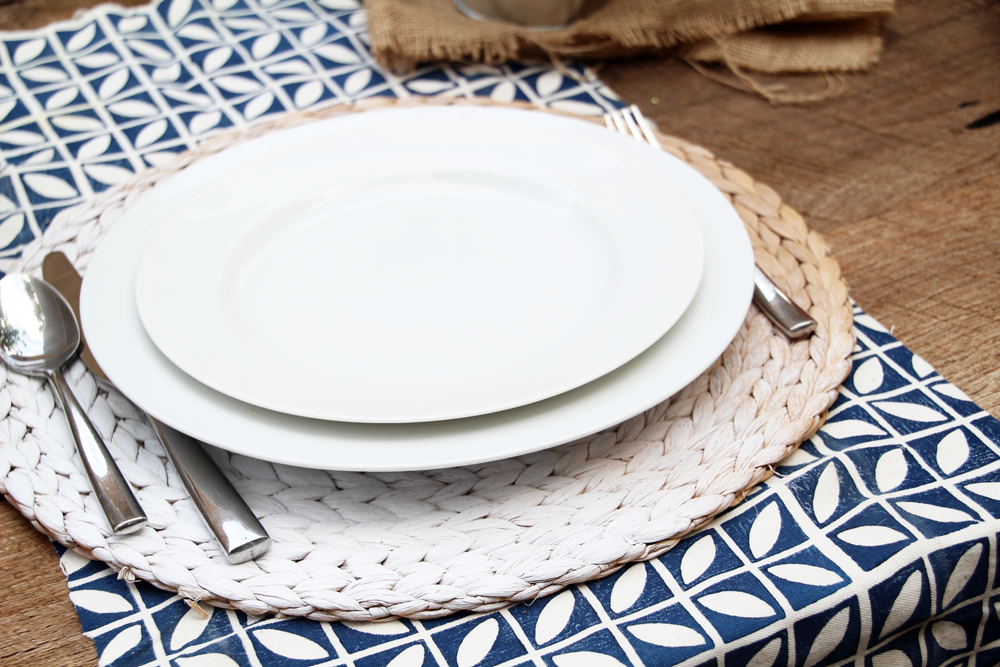 Navy and maroon might be a new favorite color combination – kind of perfect for July 4th, no?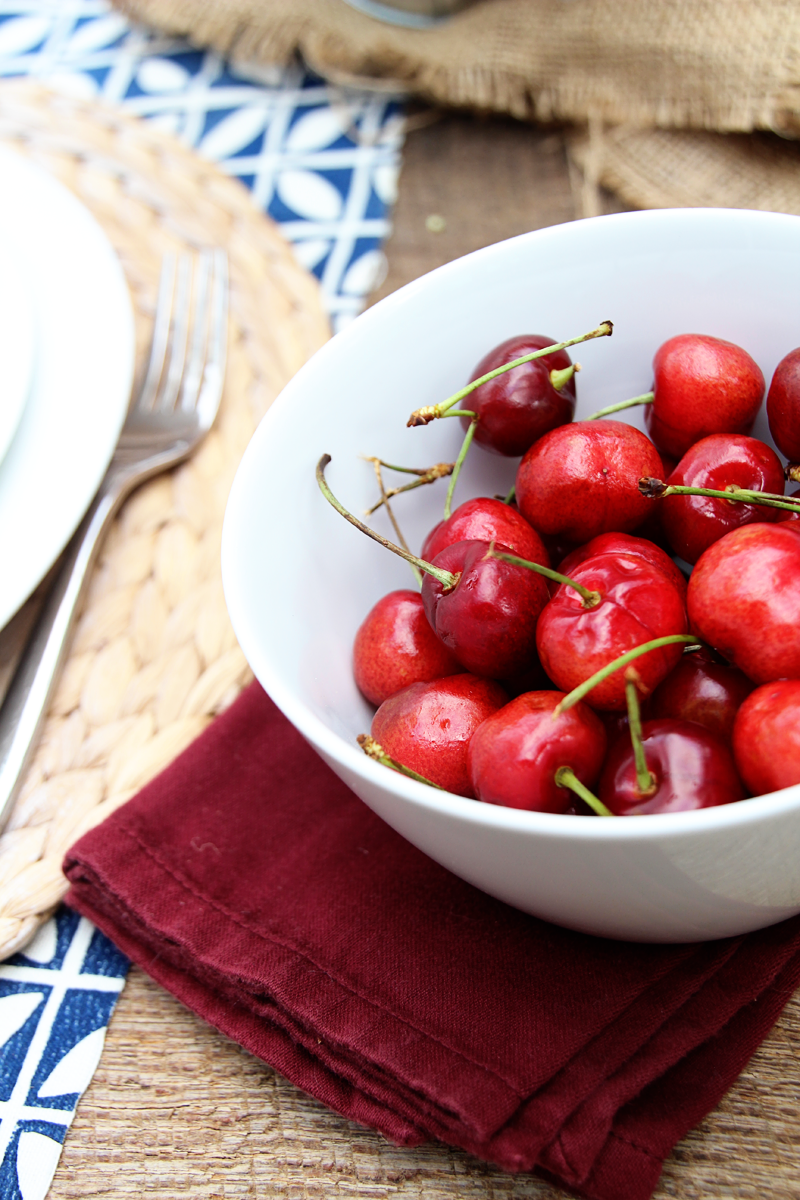 These placemats were so simple to create and at a couple of bucks a pop, a great housewarming gift idea as a pack of four or six, or perhaps as something special for a special lady/friend/mother in your life? Or even better, package up in a picnic basket with a fun outdoor blanket and a bottle of wine as a wedding gift (it's that season, too).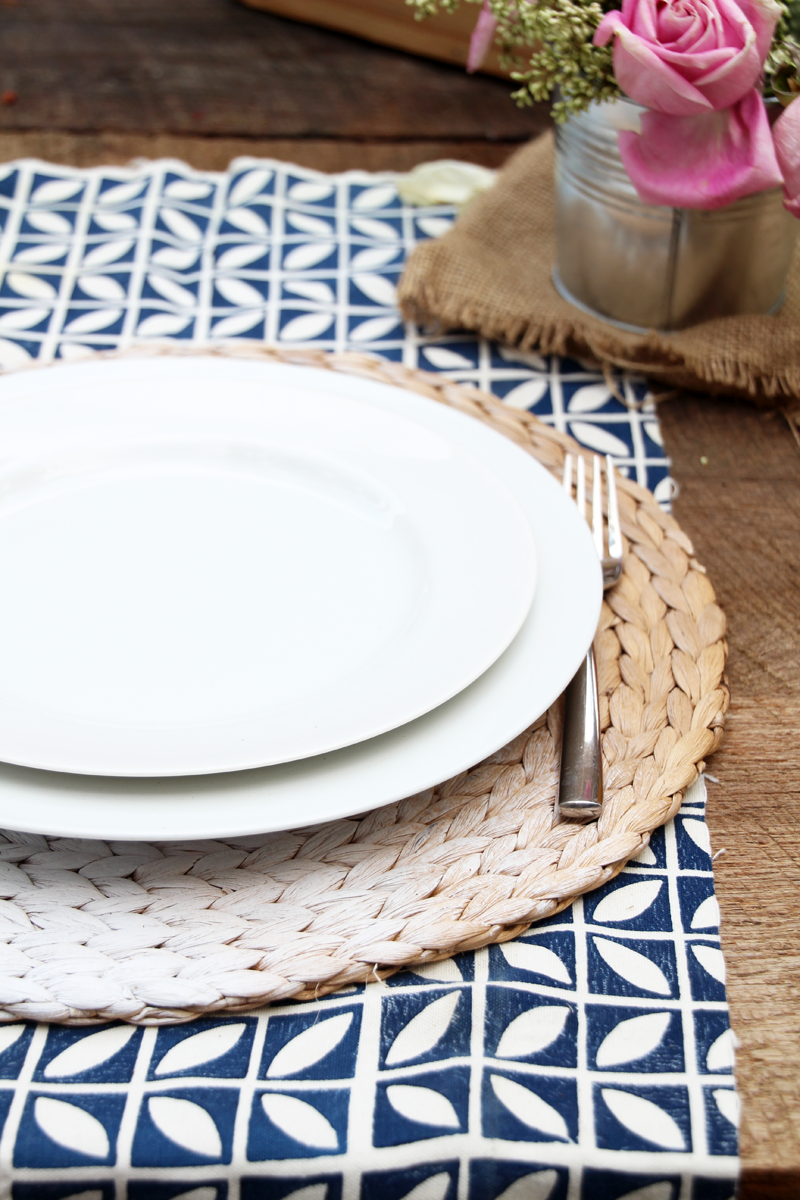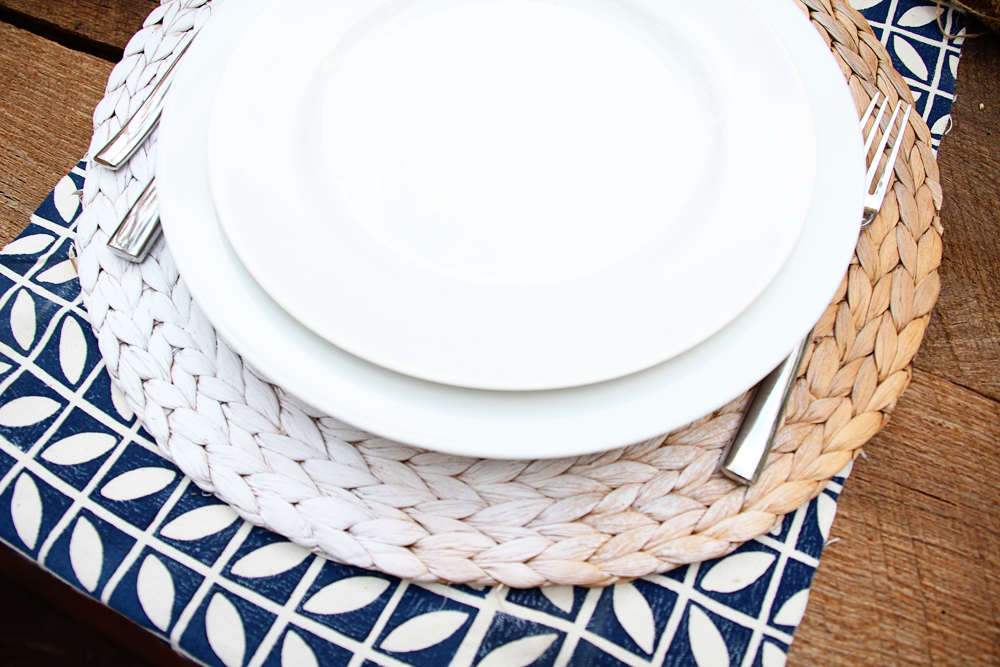 Sorry, enough photos. The lighting was perfect and I went a leeetle overboard.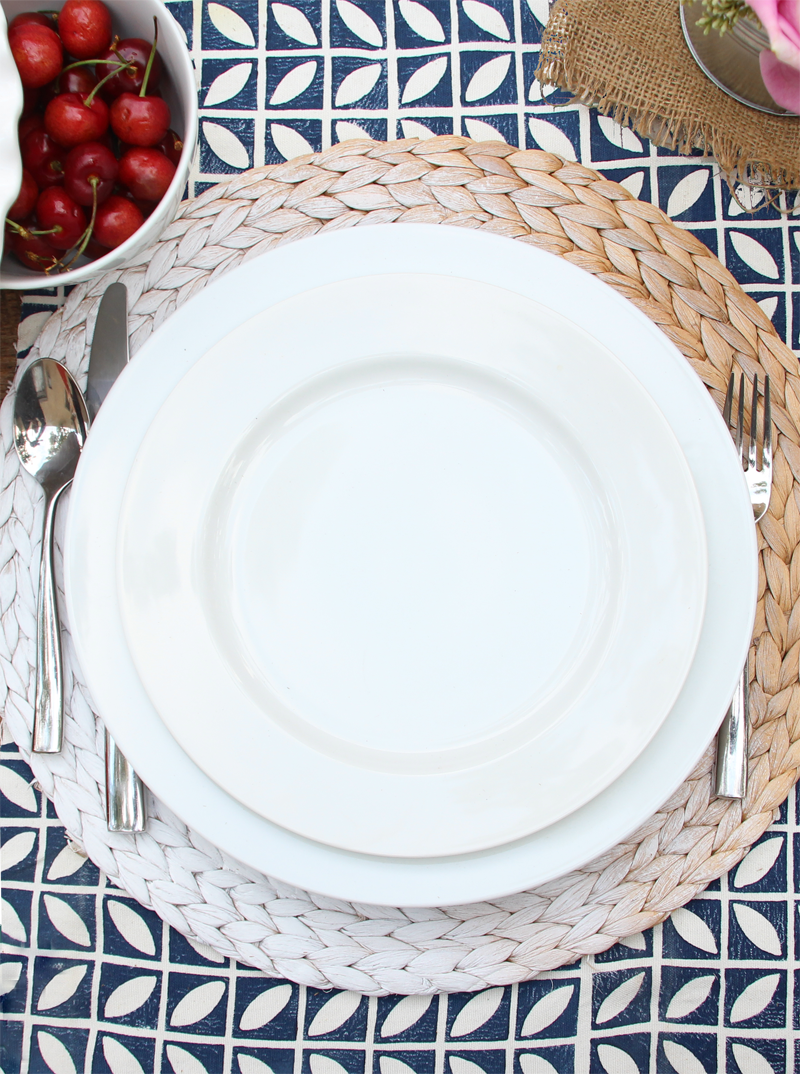 More handmade gift ideas found right here.
Tags:
Accessories
,
Before & After
,
Crafty Solutions
,
Decorating
,
DIY
,
Home
,
Parties & Entertaining
,
Tutorial
,
white
Posted in
Crafty Solutions
,
DIY
,
Handmade Gifts
,
Home
,
Parties & Entertaining
|
1 Comment »
May 16, 2013
Man oh man this has been one of those weeks where as a 35-weeks-along-pregnant lady you just wish it were all over (pregnancy, that is). The belly feels huge, the disabling heartburn crawls up into your chest and takes over every evening, you're constantly short on breath, dizzy spells are a regular, the sore lower back muscles feel no relief regardless of what you try. My feet become frozen with legs cramps that I didn't know were possible but make you holler and jump on one leg – back and forth, back and forth.
Sometimes I can't believe I have 5 – maybe 7! – more weeks to go. I hate to complain and I cannot wait to meet this baby girl, but there's a reason that most women have short-term memory when it comes to pregnancy and delivery. I'm sure if we could recall every moment of the previous birth we would probably stop at one!
Allright, enough online griping, thank you for listening. I always know you'll listen.
Here's a little tip for you fellow baby/toddler mommas out there that I've heard about and have finally employed with our bin of bath toys that was getting a little mucky.
After running all bath toys through the dishwasher, I separated out the 'squirters' and used my nifty little glue gun to seal up those squirting holes. Ignore how dirty that glue gun is. It needs a trip through the dishwasher. (kidding)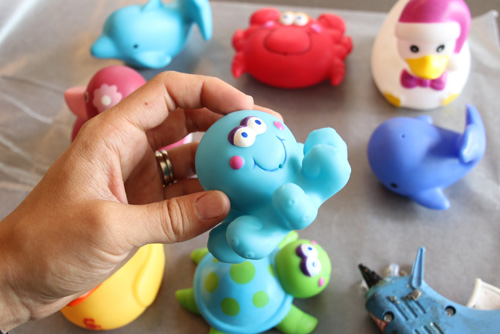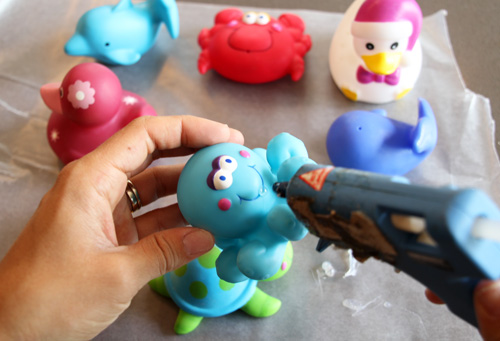 Gone are the cavernous spaces that hold onto mold and mildew! Wish I would have done this from day one

.
Happy almost-weekend!
Tags:
Kid's Toys
Posted in
Crafty Solutions
,
Tips & Ideas
|
2 Comments »
May 15, 2013
Our landscape lighting project is coming along so well. We are needing just a little more time before the big reveal, but the electrician we're working with through HomeAdvisor has done a terrific job. Can't wait to share the details.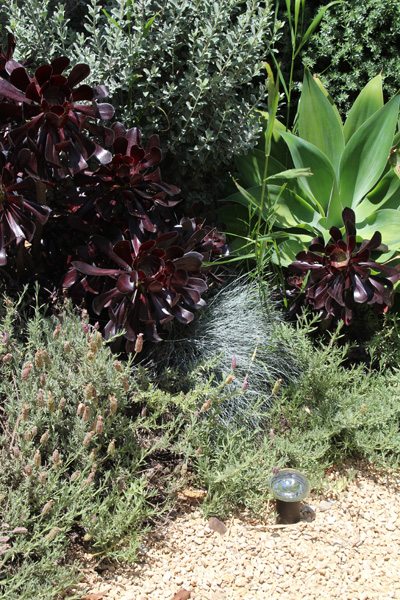 A few sneak peeks…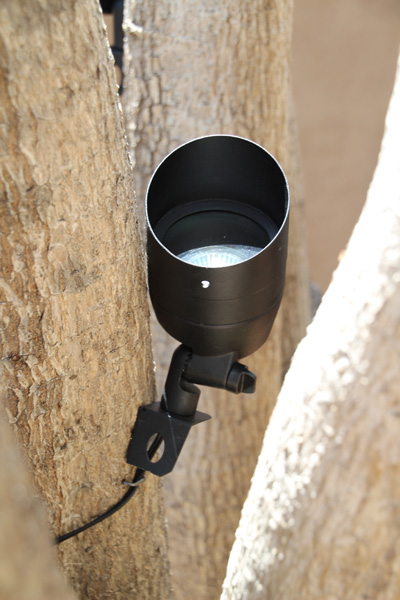 He began installing the fixtures and transformer box (so that the lights could be controlled via a timer) yesterday and was hoping to tackle the entire yard in one full day, but it looks like we'll be rolling this project into our weekend plans before calling it finished.
Meanwhile, head on over to HomeAdvisor's Spring Cleaning Contest to enter to win three free months of maid service at your home! Perfect timing for all of the nitty gritty projects that we don't necessarily tackle on a regular basis, such as the inside of light fixtures, a deep clean of those base boards or taking apart the stove top piece by piece. To enter, use HomeAdvisor's Cost Guide tool to find out the average cost of a maid service in your city. Submit that cost in the entry form found on HomeAdvisor's Facebook page by tomorrow, May 16th and you're eligible to win 3 months of free maid service. I've already entered – I need someone for the nitty gritty

.

Have a HomeAdvisor project in mind? You can always get started right here, as well: 

We partnered with HomeAdvisor to spread the word on their pro matching services, but the opinions and feedback are all our own. Feel free to reach out if you have any further or more specific questions about our experience.
Posted in
Product Review
|
2 Comments »