May 24, 2013
If you're having trouble commenting on any of the posts, know that I'm trying to figure out that 403 error ASAP. Sorry about that! If your not getting a 403 error but something else, please email me at: morgan @ pepperdesignblog.com
Around this time last month my girlfriends and I took our annual 'weekend away' trip to Julian, California – a small mining and mountain town about an hour east of San Diego, a town known for its quaintness, beauty and apple pies. We began this annual trip back when we were all big scrapbookers, and we'd lug our massive totes full of scissors, paper, glue sticks and the like to Julian to disappear into our scrapbooking world. And to watch favorite chic flicks. And to eat delicious food and drink lots of wine.
These days there are just a few 'real' scrapbookers left, but the group of us still treasure our Girl's Weekend away. We have also found the most perfect home to rent and it's the house we come back to spring after spring. The home is just outside of town on a beautiful piece of horse country property, complete with a picturesque barn: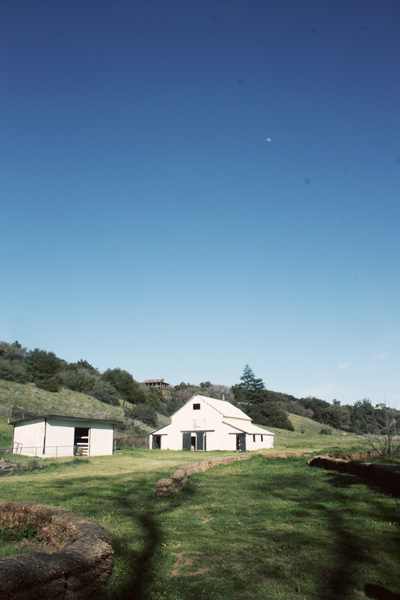 The weekend was beautiful (we've visited through snow, rain, you name it) and without much planning or forethought, my friend Anna and I decided to take a few impromptu belly shots.
See, I've been feeling just a tad guilty that I captured so much of my first pregnancy on camera, and have let this second one almost slip on by.
Now baby girl number two can have her very own momma photos for that baby album. So my apologies in advance: lots of belly shots today.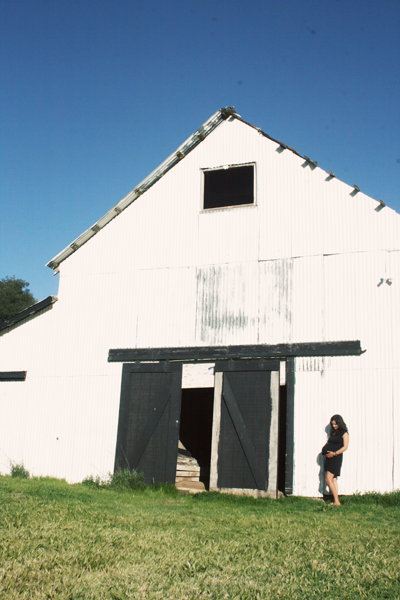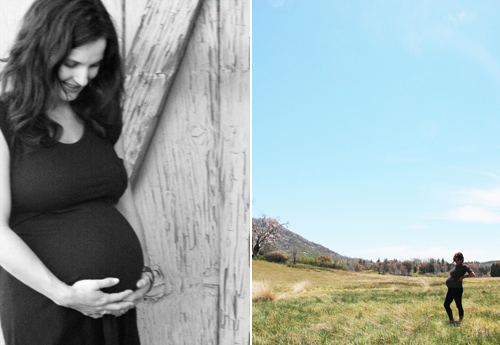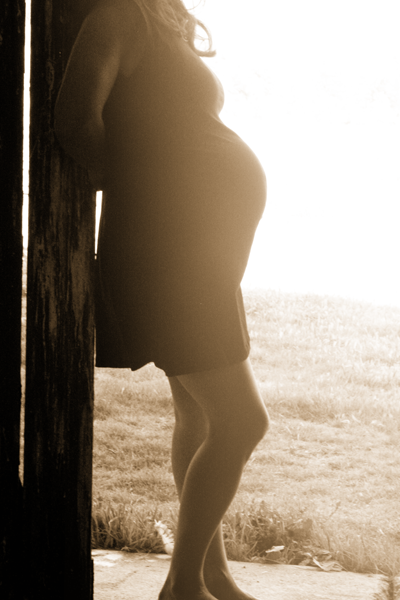 Because the pictures were pretty much unplanned, I had only comfy clothes (I mean, curl up on the couch with a good book comfy clothes) with me and should have packed another sundress or something a little more ideal for photos. But the basic black dress, leggings and striped shirt worked out okay.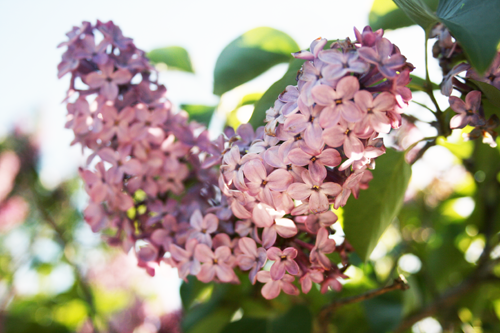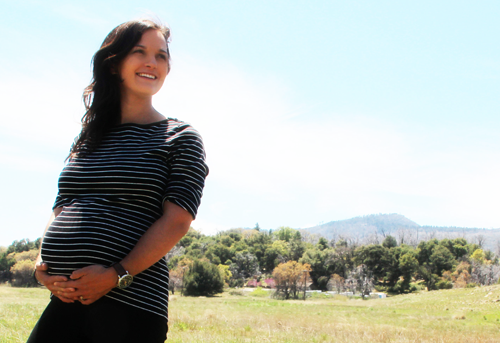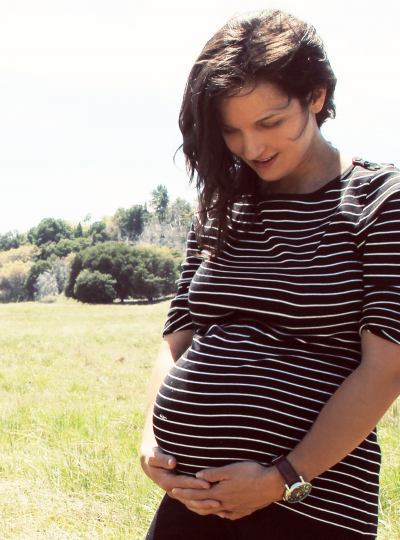 I loved, loved! the barn and so we took one round of photos over the weekend, and then the field photos (in the striped shirt) randomly on our drive home. It was one of those 'if we see a neat spot to snap some photos let's do it' moments.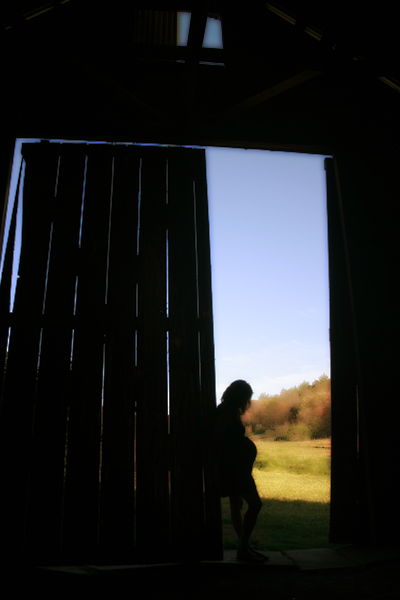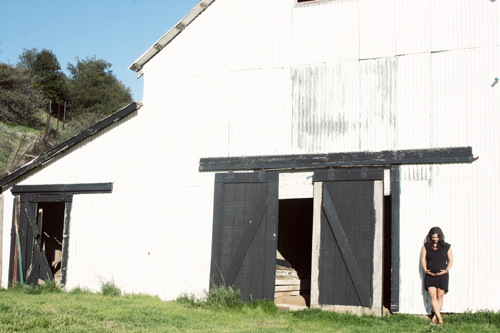 To create the vintage-y effects, I applied Pioneer Woman's Photoshop Actions at anywhere from 10-50% to most of the final images. If you use Photoshop or Photoshop Elements, I highly recommend checking out some of the free Action sets out there (like PW's) because they're so fun to play with. To capture a similar look without Actions, try adjusting the Photo Filter, Exposure and Brightness of images in Photoshop.
If you don't have Photoshop, I know that most of the free programs out there (like Picasa) offer unique filters (kind of like Instagram but for your computer), read more about three of the free options I've played with here.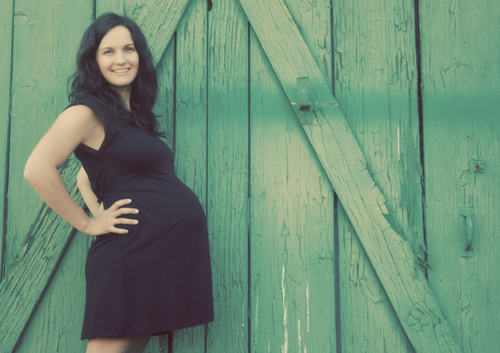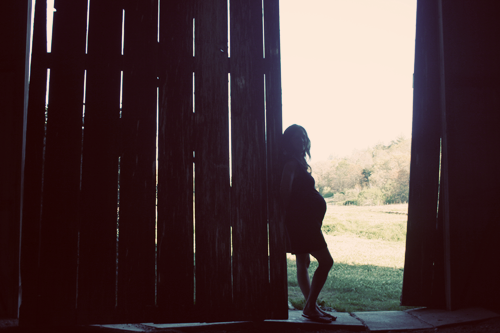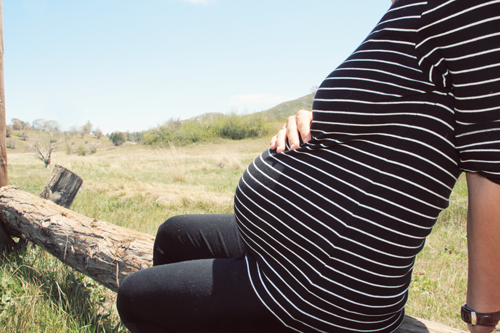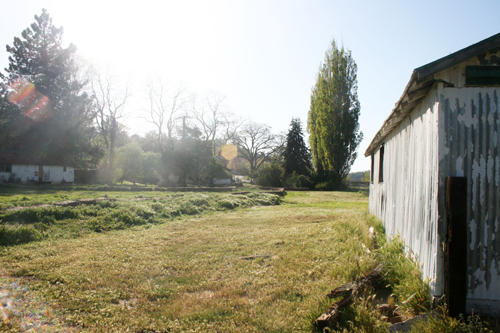 Anna, thank you so much for your talented photography skills! Okay, no more belly touching photos to share. But sweet baby girl, these are for you

.
Posted in
Family & Friends
|
1 Comment »
May 23, 2013
Forgive the blogging lull around here… this week has been an excitedly crazy week full of surprises because this little one celebrated a birthday yesterday: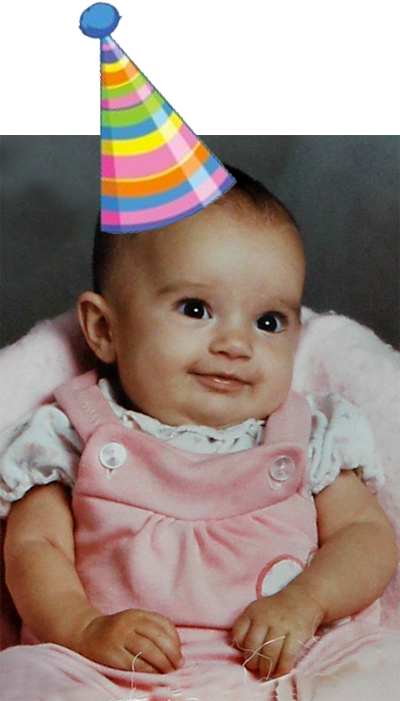 That cutie with a double chin is me at about six months old. A little Livy, right?
The last two days have been full of sweet events with family and friends – Kevin stole me away from a quiet evening home last night with tickets to our favorite local theatre for a play I've been dying to see, followed by dinner at my favorite gourmet pizza spot! I took a half day from work on my actual bday and… ran errands. But all by myself! It was just what I had wanted to do and it was glorious perusing stores and shelves as slowly as I cared. On Tuesday my girlfriends and I all met up for foot massages and an authentic dumpling dinner (not at the same place but both in SD's version of Chinatown

), and I have to tell you nothing is better to a pregnant lady. I feel truly blessed and truly spoiled.
Anyhow, be back soon, promise.
Posted in
Family & Friends
|
1 Comment »
May 21, 2013
Remember how we started an outdoor landscape lighting project last week? Kevin and Rob (from Rob's Electrical) finished up the installation and it looks so terrific! The house is a completely new house at night.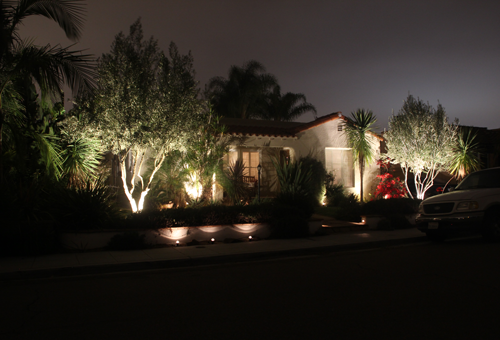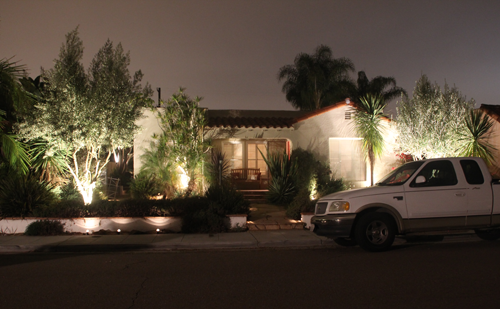 I couldn't find Kevin's keys to move his big ole' truck! Of all the days…
Let's start at the beginning though to get a better idea of where this yard began. Here's our home five years ago just before we moved in, the only lighting outdoors included a lamp post (hidden there underneath that ivy bush in the front) and a front porch light in the alcove that leads up to the front door.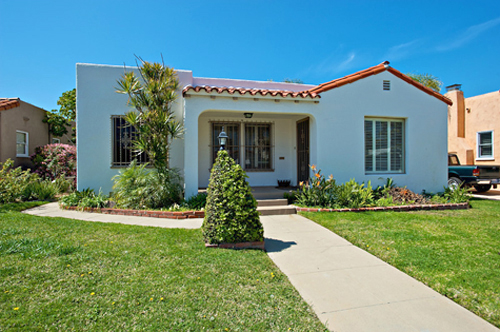 We eventually gave the yard a full makeover which included a retaining wall to get rid of a front yard slope, a flagstone walkway (right over the existing concrete path but with a few more curves), saltillo tile for the porch, and a curvy new lawn on each side of the path lined with LOTS of mediterranean-style plants (for low drought, San Diego-friendly landscaping).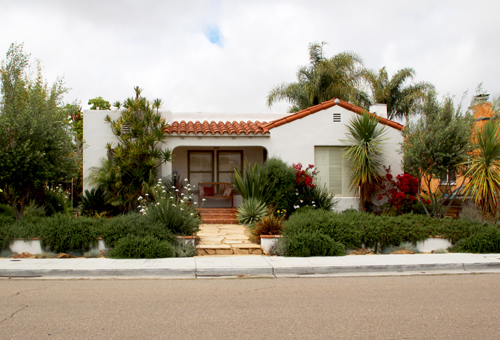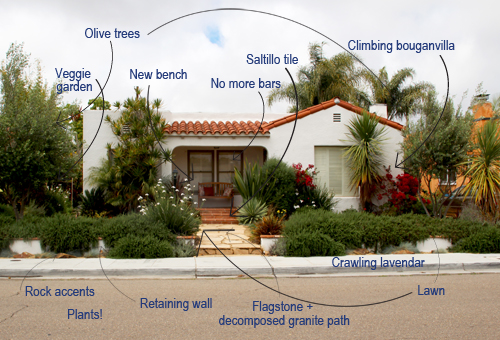 I had always been itching to paint our Spanish home a more Spanish color, so last fall we painted the house!
Before: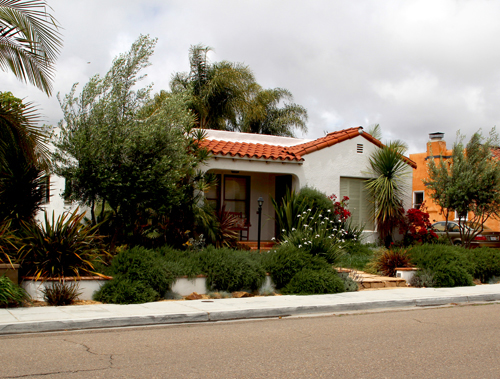 After: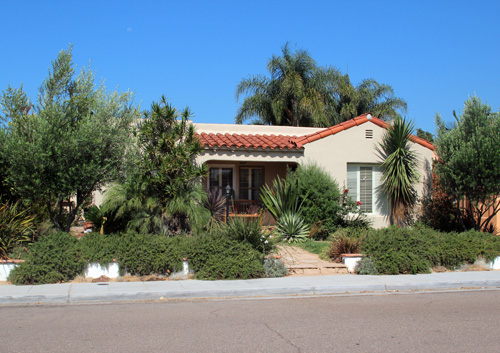 A subtle change in the photos, but so drastic in person! That crazy weather doesn't help the photos, does it?
Another phase of the yard transformation has been to install the 30 or so outdoor lights and transformer that we picked out from Lowe's last summer (they've been waiting a while for installation day…). And now it's so exciting that they are in! And working! Connected to electricity and welcoming us home each night.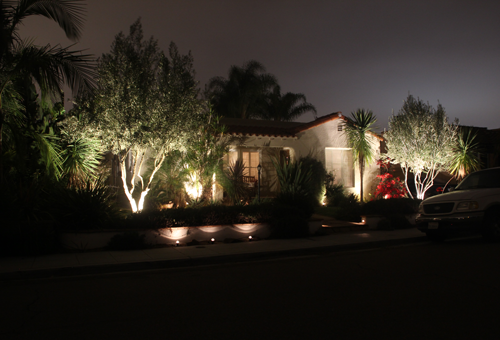 Big thanks to our new outdoor electrician Rob whom we found through HomeAdvisor and who partnered up with Kevin (to save a little on the install costs) to finish the landscape lighting up. I highly recommend him for all of you local San Diegans.
A peek at the left side of the front yard during the day: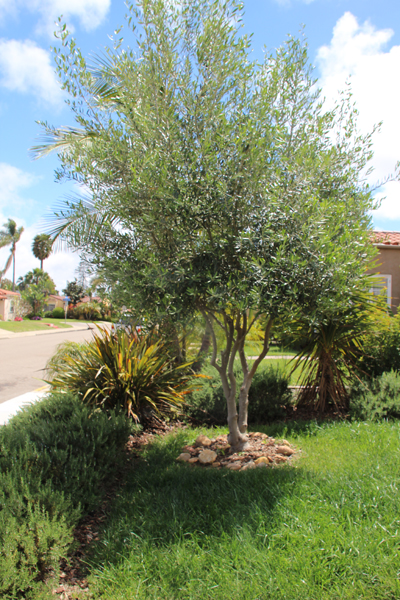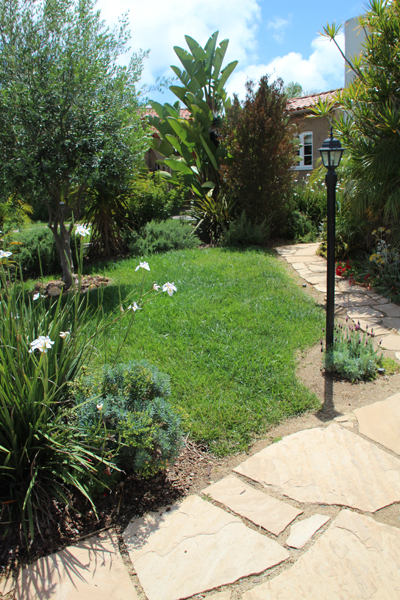 And at night (this angle shows how we added lights back through the deck area and side yard as well):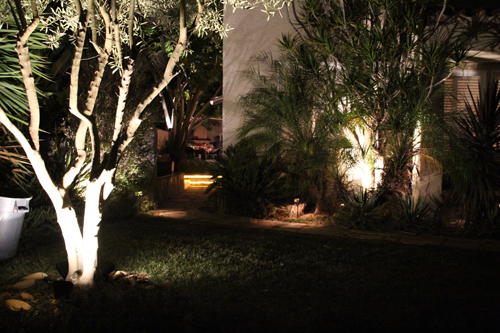 The right side of the yard during the day: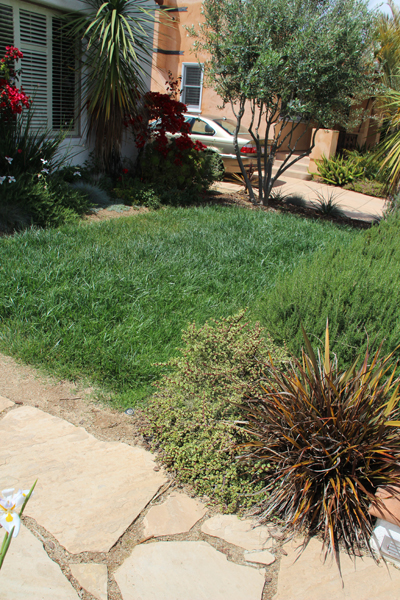 And at night: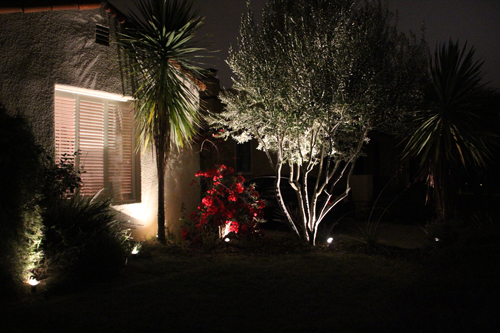 Kevin wrapped a few uplights around the right side of the house as well.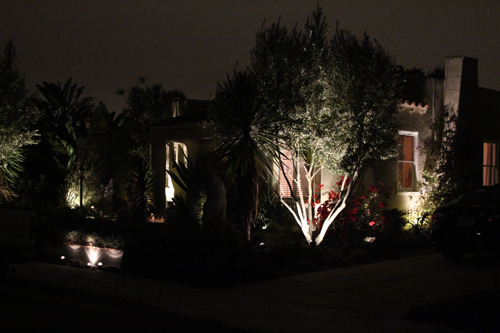 The majority of the lights we've added included these little incandescent mushroom path lights (for the actual paths and to line the lawn and sidewalk) as well as a few of these: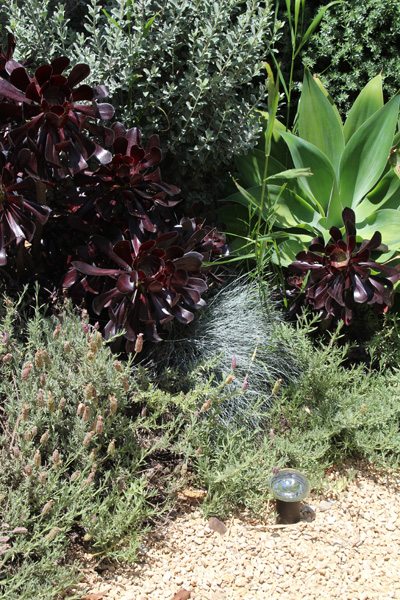 And our tree lights of choice included these low voltage halogen flood lights and several LED flood lights: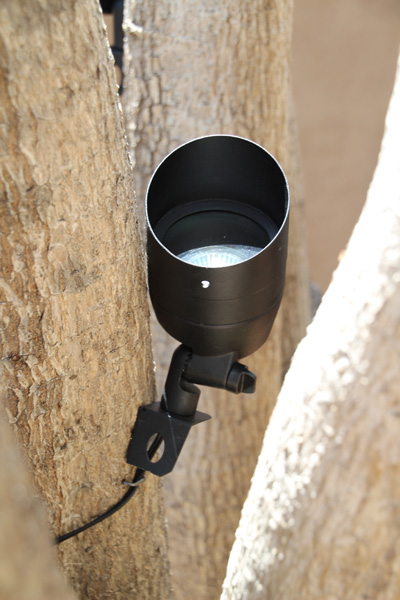 Most of the lights are also LED, which means they'll shine on for a loooong time and will save us dollars in the long run.
Wow, such a huge difference. She looks so resort-y now – kind of like she belongs on a tropical island somewhere serving mai tais with the little umbrellas in them. No? Just me? Clearly I'm still in the ooh-la-la mode now (and clearly ready for a vacation

).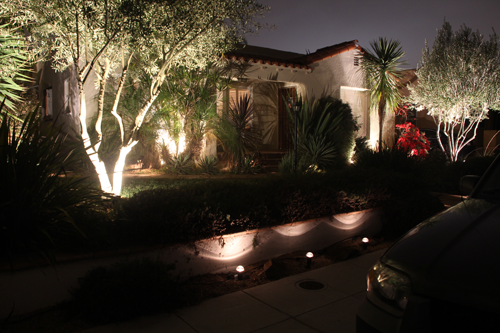 This project was sponsored in part by HomeAdvisor who helped to compensate for some of the electrician's time in exchange for a review of their services. See part 1 here and part 2 here, we've been very happy and I will definitely be using the great online resource (with so many reviews of all kinds) in the future. You can check out the website for home repair/service recommendations right here.
PS all curb appeal projects for this casa are sorted right here.
Posted in
Curb Appeal
,
Home
,
Our Yard
,
Product Review
,
Renovating Adventures
|
6 Comments »