April 23, 2013
Remember when I made these guys a couple of weeks ago? Well I ended up overdoing it on the amount of deliciously melted chocolate in my double boiler and wanted to find an easy way to scoop up the remaining goodness, lest it be wasted or eaten in an entire sitting by myself.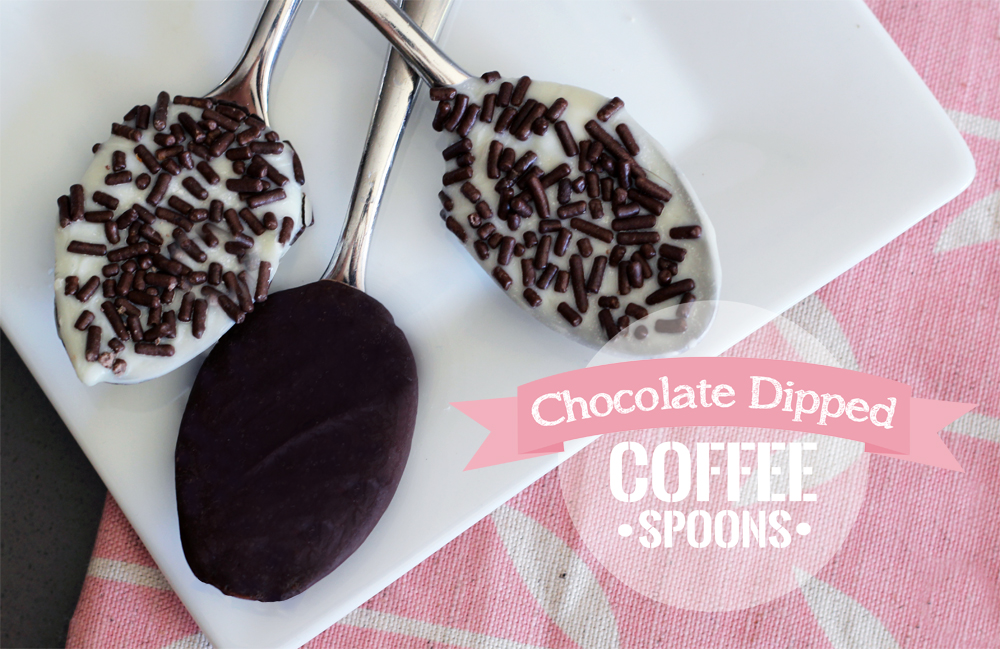 The easy solution was dipped spoons! I've actually made these before with plastic spoons for a hot chocolate bar at a friend's nesting baby shower, but it's been a couple of years so I thought I'd revisit and share how easy, yummy and practical (can't let that last bit of chocolate go to waste!) this is. These dipped coffee spoons would also would make great gifts if sealed up in a little cellophane and ribbon.
So easy and so quick, and they look so pretty when set out with coffee, hot chocolate, chai… you name it.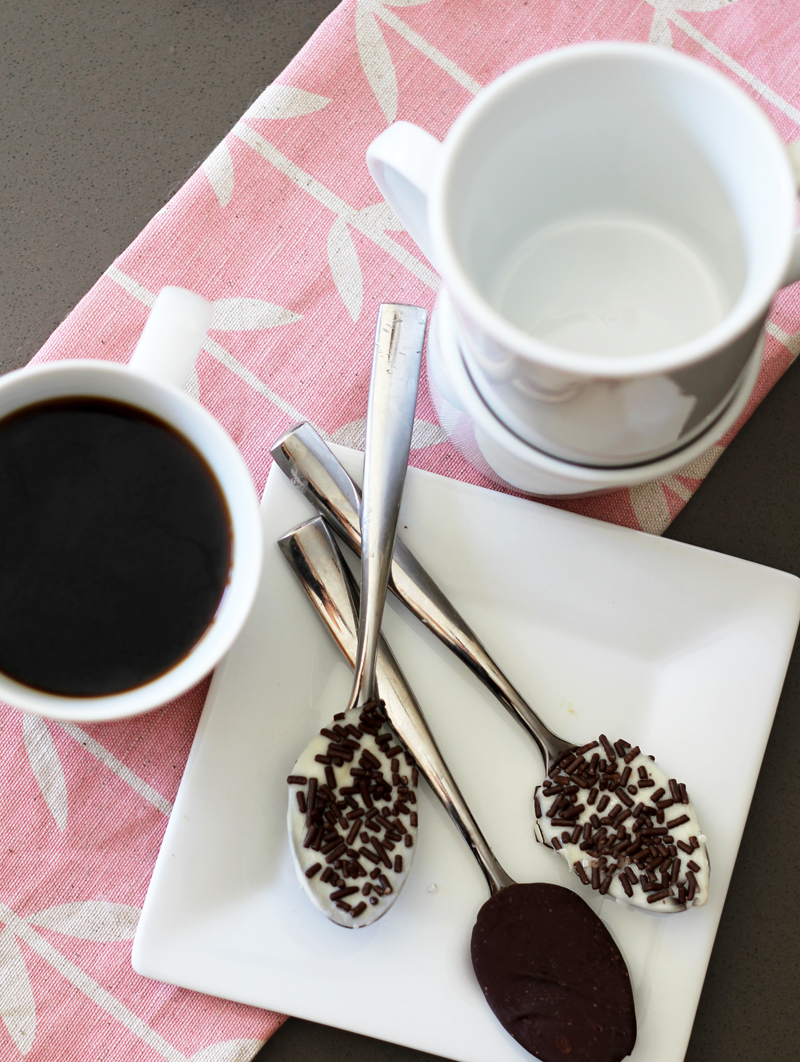 They could be covered in any pretty sprinkle or sugar for a customized look for a shower theme or party, or swagger with alternative chocolate colors (white over the dark, for example) for a fancier design.
The left over spoons went onto the coffee shelf in my kitchen – so tempting!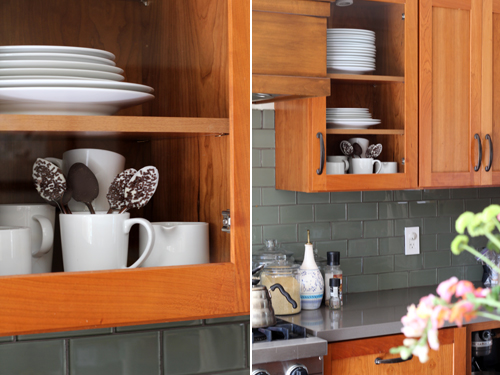 They won't last longer than a couple of weeks before the chocolate begins to crack, but I really haven't had to worry about an 'extended stay' problem

.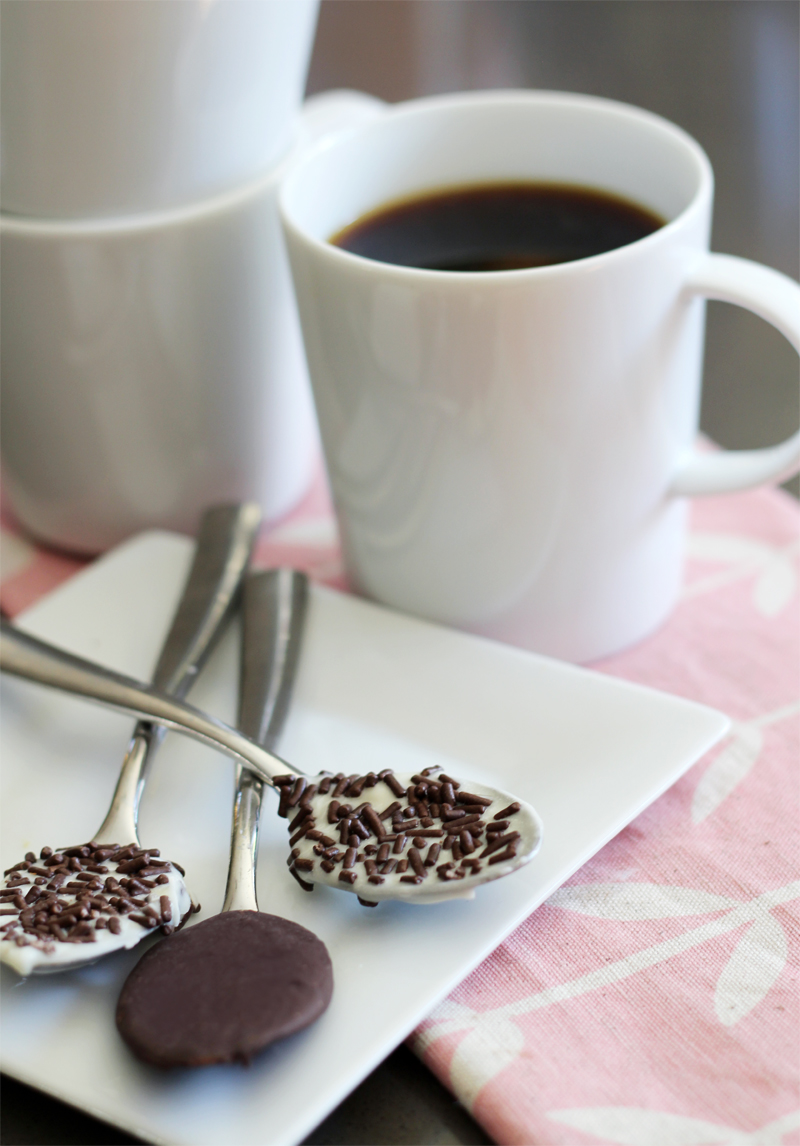 Making them is easy peasy, see this post for a better overview but the basics are: chocolate chips, double boiler, spoons (if using plastic as favors or gifts, make sure your chocolate isn't hot hot hot or the spoons will melt during the dipping process), toppings.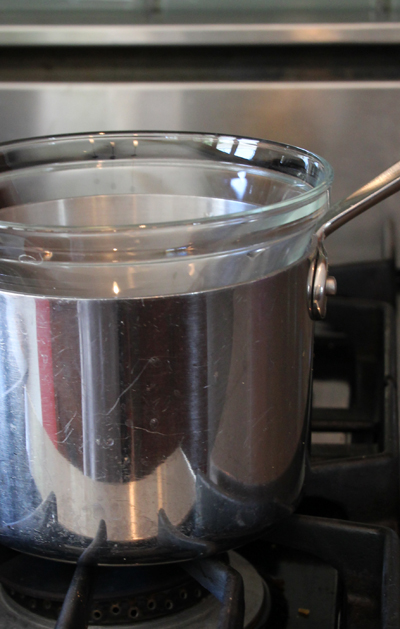 Yum.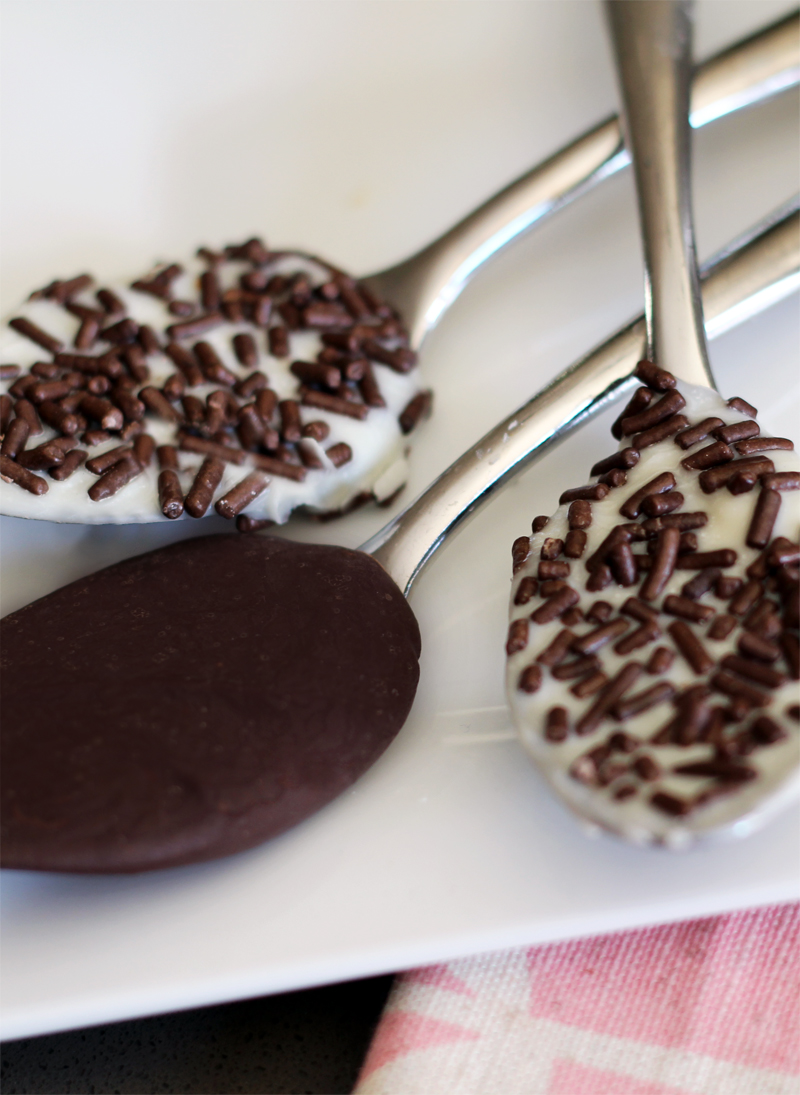 PS More recipes and good eats can be found right here.
Tags:
Baby Shower
,
Birthday
,
Bridal Shower
,
Chocolate
,
Desserts
,
Dinner Parties
,
Favors
,
Gifts
,
Parties & Entertaining
,
Wedding
Posted in
DIY
,
Parties & Entertaining
,
Recipes
|
5 Comments »
April 12, 2013
Update: Hmmmm, something is definitely up with the buttons not showing on the left side of the blog. Hopefully that little glitch will be fixed soon!
Sweet and salty is an amazing combination. And white chocolate dipped pretzels? Trader Joe's was on to something when they started selling those mini coated pretzels by the bag full.
I have always thought that the shape of pretzel rods would make for an excellent party something… and then it occurred to me that they would make deliciously tasting stir sticks to serve with tea or coffee!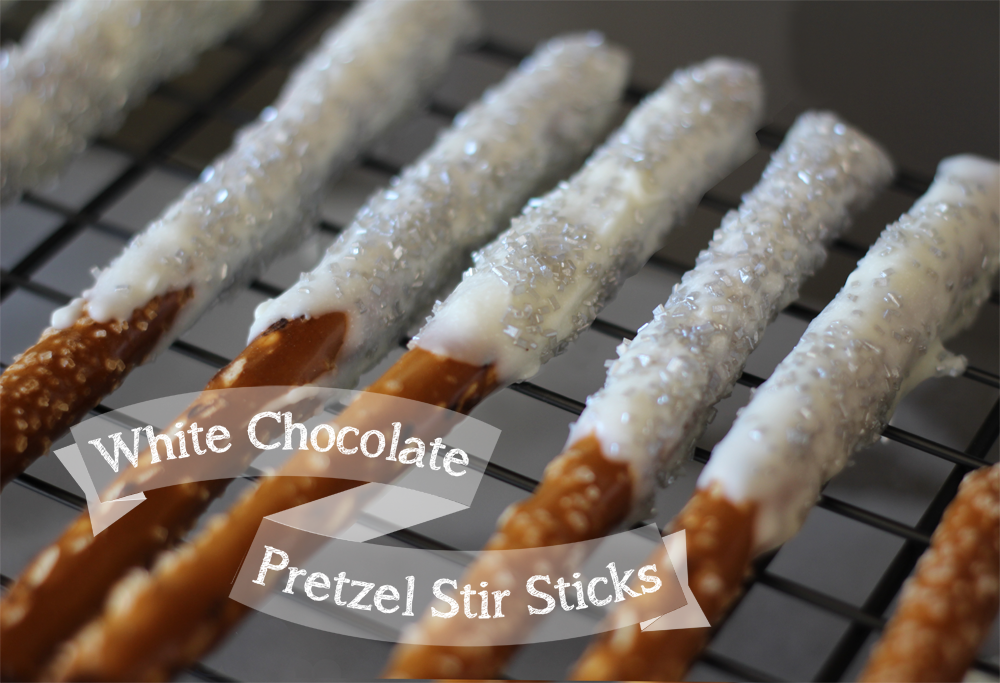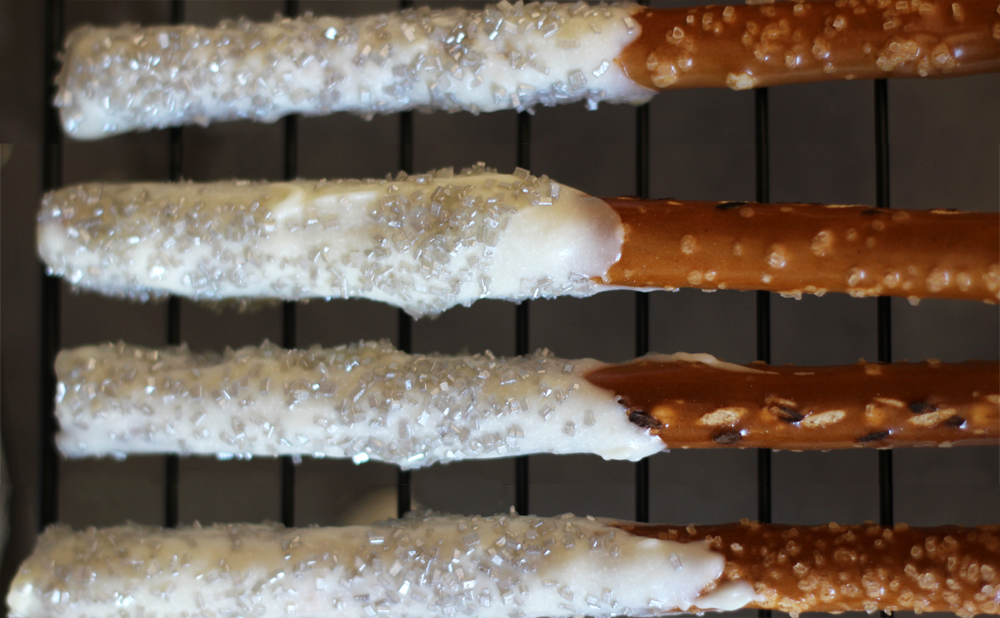 Liv and I whipped up a dozen or so before a book club meeting to serve with tea.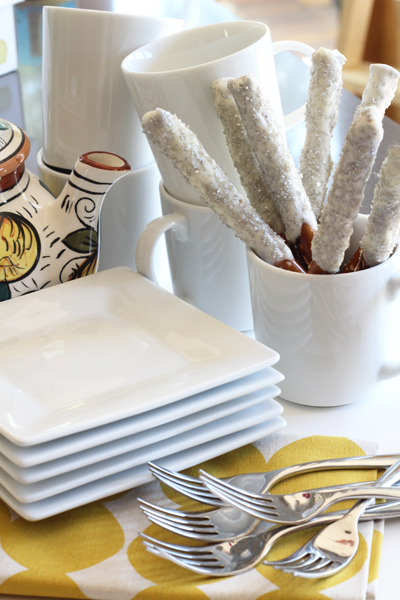 One double boiler full of white chocolate chips, a half of a container of silver sugar (found in my pantry but originally from Michaels) and a canister of pretzel rods later and we had a super yummy snack (and probably ate half of the finished stir sticks before the ladies even arrived).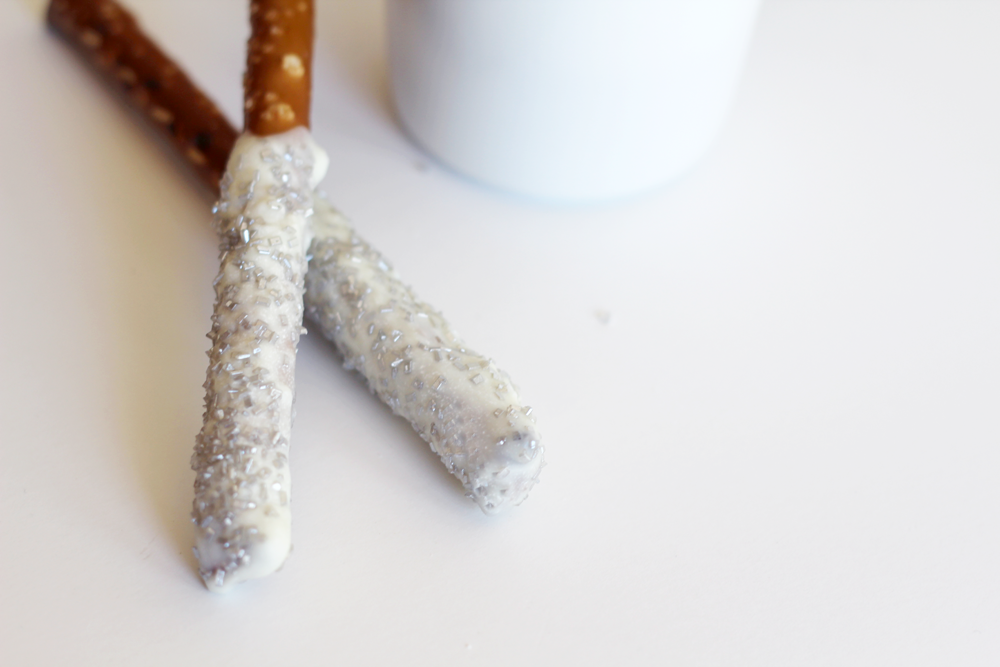 The toughest part was figuring out how to let them cool after being freshly coated in warm chocolate. I tried standing them upright in a cup (but as predicted they dripped downward), and the best solution ended up being a cookie rack sprayed with a non stick cooking spray and lined with wax paper underneath. The pretzel sticks did have little indentations along the bottom after the chocolate had hardened, but it wasn't terribly noticeable.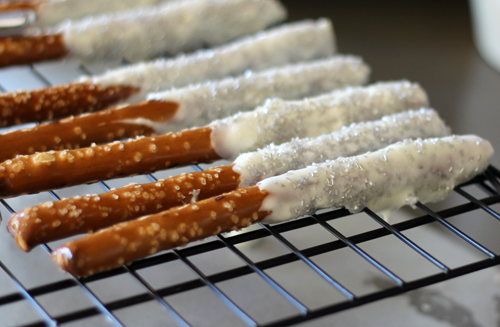 These would be great for a shower (cover them in blue or pink sugar/sprinkles), a coffee bar (with swirled milk chocolate on top), packaged as thank you gifts for teachers or friends, or even perhaps made as favors with a little bow for a wedding or party.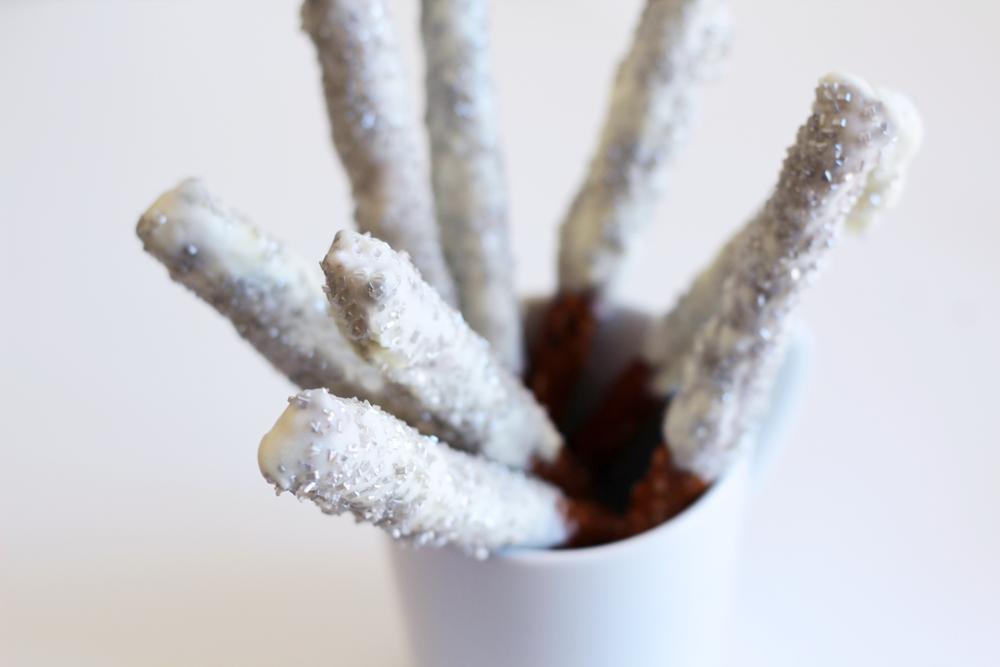 We covered a few in rainbow sprinkles just for Liv. I know… not the healthiest snack, but I can think of worse

.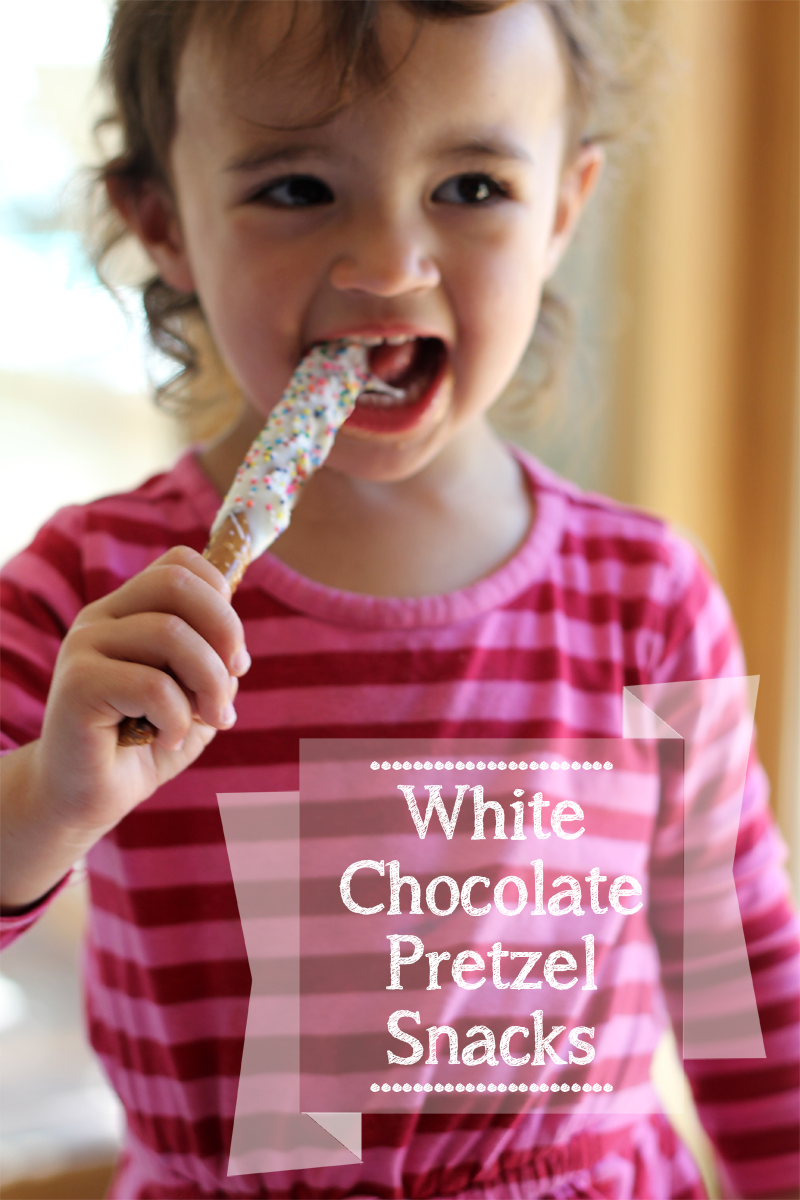 Happy, happy weekend!! 
PS more good eats recipes sorted right here.
Tags:
Baby Shower
,
Birthday
,
Bridal Shower
,
Desserts
,
DIY
,
Kids Party
,
Parties & Entertaining
,
Recipes
,
Tutorial
,
white
Posted in
Handmade Gifts
,
Recipes
|
4 Comments »
March 26, 2013
I thought I'd share a little project with you today that I recently hung up in our kitchen, but that I actually created about six months ago. We lost my Grandma just before our big trip to Europe and it was devestating. She was the local Grandma in my life that I was very close to – the one that taught me to bake, gave me sage advice on finding 'the one' (which subsequently confirmed my yes to Kevin) and who picked blackberries with me every summer when we visited Washington together. It was a very heartfelt loss and there were no words to describe it. To add salt to the wound it was in a matter of weeks that we were celebrating the passing of my other special Grandma, whom we had lost the year before.
But, I took what meant most to our relationship and created a piece of art that I thought my family would enjoy.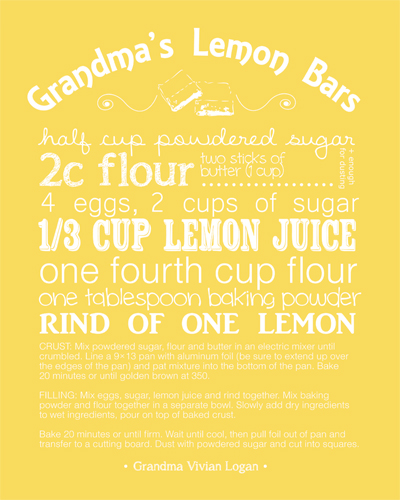 Grandma and I baked together at every opportunity we had – she was an incredible baker!
We couldn't attend her funeral because of travel and that was a second blow to my heart. There was nothing to be done regardless of how hard I tried to change flights and so on… so instead of being there in person, I was there in spirit (while in the Ireland countryside, her heritage) and I wanted to leave something for the guests that were present to celebrate her life.
My first thought was to create a memorable piece of Recipe Art for everyone to take home and I was on the hunt to find an Etsy artist to help me out! But because of short notice (as these things often go, funerals that is) no one could fit my short timeline. Sooo, I opened Adobe Illustrator up and created the art myself.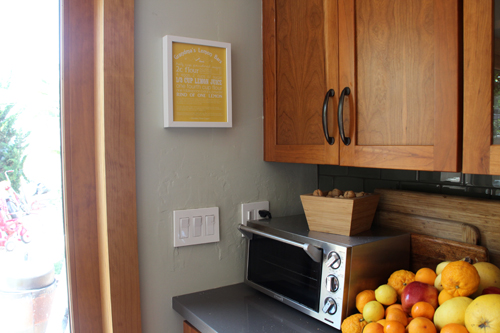 I made about 50 copies for the funeral, packaged them up and sent them to my Dad to leave out for family. And now, finally, one of my prints hangs in our kitchen.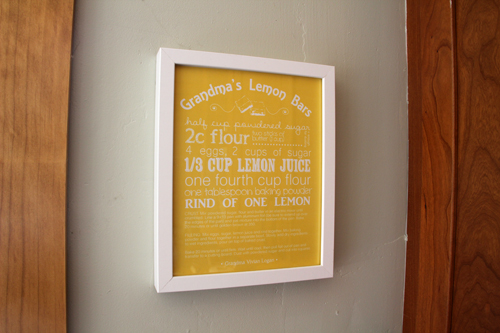 Lemon bars (hence the bright, happy color) is one of the BEST recipes we have from my Grandma, though I'm working on an entire cookie book inspired by Grandma's delicious creations. She was a baker – a real conossieur of the trade. She taught me everything I know and it runs in my blood because of her. I hope to pass that on to my girls.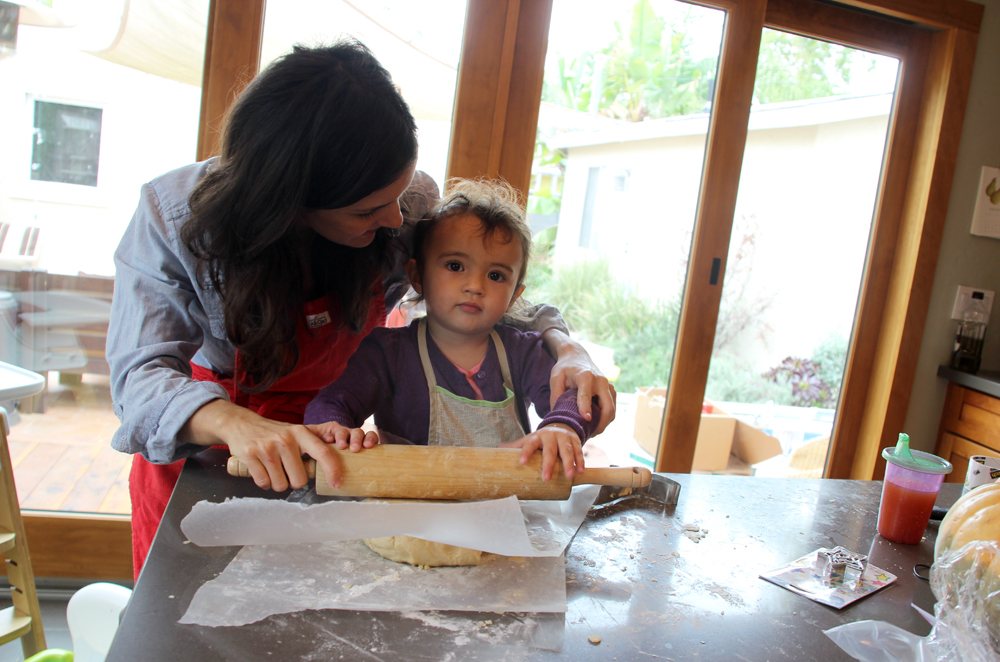 About a week prior to her death, I was visiting her home in my hometown of Santa Cruz and I sat down next to her bed with a tablet and began recording. I knew that I didn't have much time and Grandma was happy to share her secrets (the ones that I had heard before, the ones that I was just learning for the first time) of baking with me. We went through hundreds of recipes together from her shelves and hand written books and boxes of torn out magazine clippings, and picked out about 30 that were her favorites. The legacy she will leave us is the love that she shared, the stories of her inspiring life, and her recipes.
Grandma's memory lives in the heart of my home now, and she will be with me every time I bake.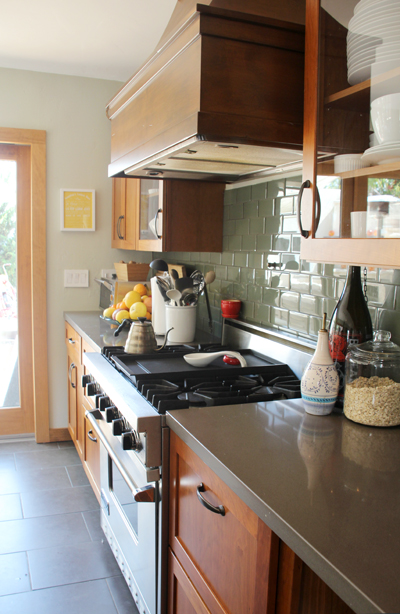 Love you, Grandma! I know you are watching over us with the angels now.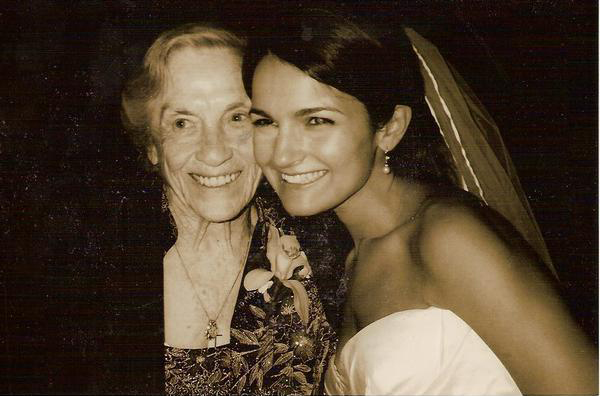 PS I shared the actual recipe here when we made lemon bars for Liv's baptism. Delicious.
PPS If you are an Illustrator wiz, I'd be happy to share the original file with you so that you can edit it with your own favorite recipe. I can't link it here because it's not compatible, but feel free to email me at: morgan at pepperdesignblog.com
Tags:
Art
,
Decorating
,
DIY Art
,
Kitchen
,
Paper Crafts
,
Recipes
,
Yellow
Posted in
DIY
,
Downloadables
,
Family & Friends
,
Our Kitchen Remodel
,
Recipes
,
Renovating Adventures
|
5 Comments »