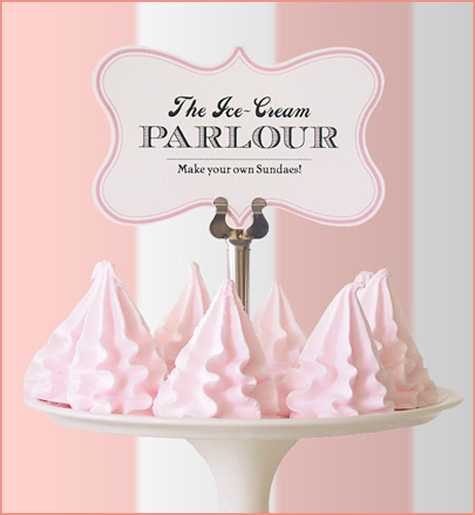 I stumbled across this adorable ice cream dessert buffet by Amy of Eat Drink Chic while perusing some of my favorite blogs (thanks Little Ant Design blog!) and had to share it with you! I think it's absolutely fantastic — from the candy pink theme to the perfect little labels (which, by the way, are available as free template downloads at the original post!).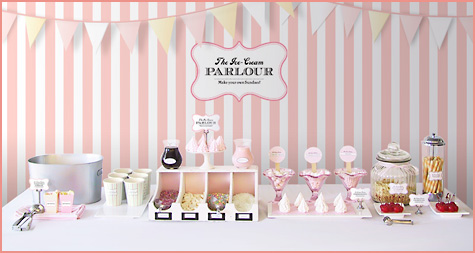 This easy buffet bar allows the hostess to build a crafty dessert center with very little food prep — 100% of your buffet could be store bought and no one would think twice about it! Plus, it allows guests to customize their own special treat, making the dessert delicious & fun! The free label downloads are so darling and ideal for any dessert buffet, from a wedding to a kid's party.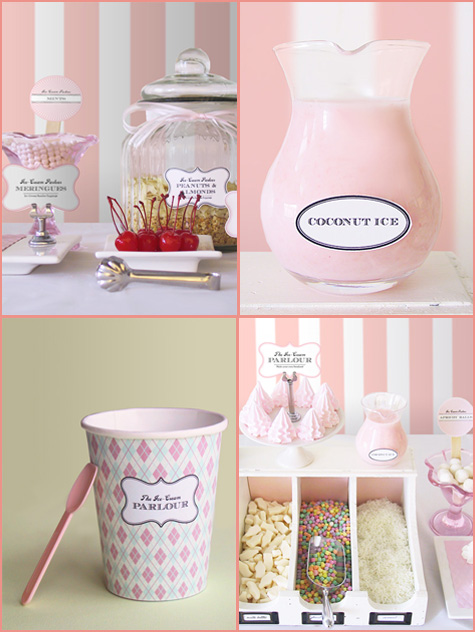 Follow the jump to find more fun images from Amy's masterpiece!
p
Be sure to check out her post for very detailed instructions!
In Amy's own words:
"My favourite dessert is nothing fancier or more sophisticated than a simple Ice-cream Sundae. Nothing satisfies my sweet palate more than vanilla ice-cream with hot fudge sauce, whipped cream, crushed nuts, caramelised banana, wafer biscuit and the all-important cherry on top!"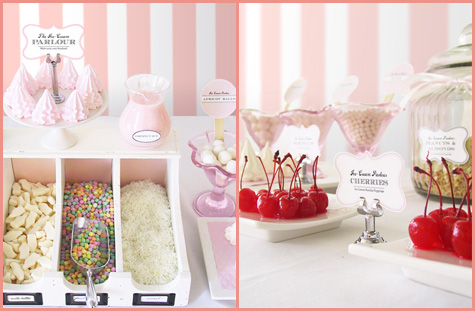 "I absolutely love the idea of Make your own Sundaes for a party because it adds an element of creativity and fun to your event and is so easy to do. Guests have the thrill of customising their sundaes with a whole variety of colourful sugary toppings."