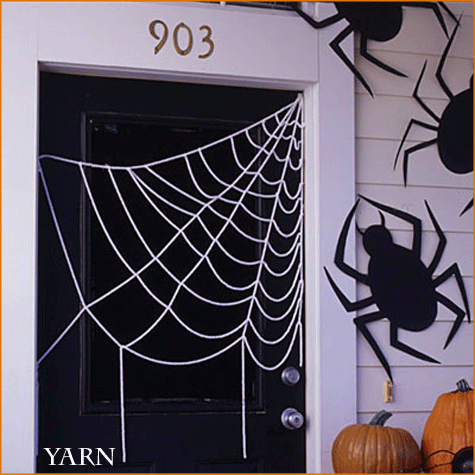 Making your own ghoolish spider webs doesn't have to be tricky or expensive — here are six fool-proof solutions for crafting some serious spider spookiness for your trick-or-treaters!
From electrician's tape to screen netting (that stuff you use to block the sun on the porch) to pipecleaners to yarn… you'll likely find these materials in your own garage or craft room! Trim boat netting into triangles for the porch, shred cheesecloth for the dinner table or piece together yarn, string or rope for a giant DIY web!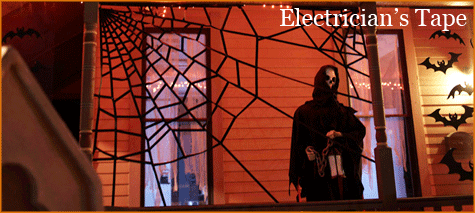 Photo credits from top: All You, Grandin Road on Kaboodle, Good Housekeeping, eHow, Home-Decor-Idea and Lowes.