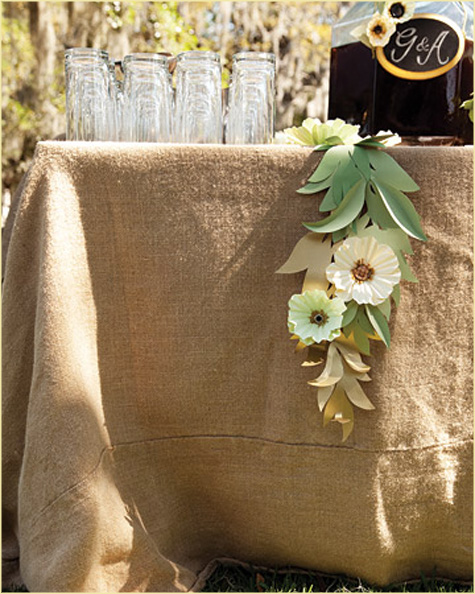 These are beautiful! A simple and elegant paper flower garland lights up a summer party – and it's so easy to recreate. Erin Heath handmade these paper flowers for Grace Bonney's wedding (of design*sponge). I adore the garland swags and would replicate this idea in a minute for a baby or bridal shower this summer.
For an easy paper flower tutorial (from my vintage nesting shower this spring) using the same button embellishments, check out this link here.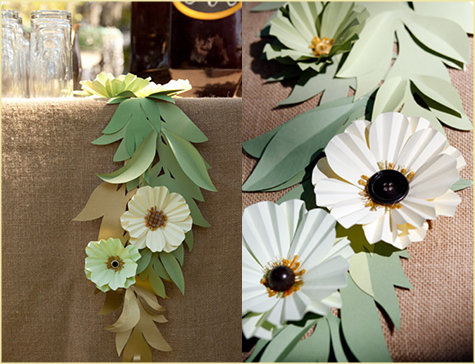 Erin made the garland by cutting different shades of green paper into leaves; to make the flowers cut your petal forms from similar paper and fold to create the ridged texture. Add a complimentary center using vintage buttons, trimmings and handmade paper.
There are so many wonderful details to share from Grace and Aaron's wedding, to get an overview of the rest of their DIY projects jump out to d*s's wedding roundup.