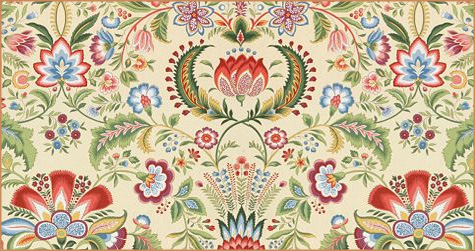 This is one of the beautiful fabric remnants that I recently received from Calico Corners for the San Diego Design Expo. I wanted to find a fun use for it and came up with this basic night light fashioned from a Target fabric lantern.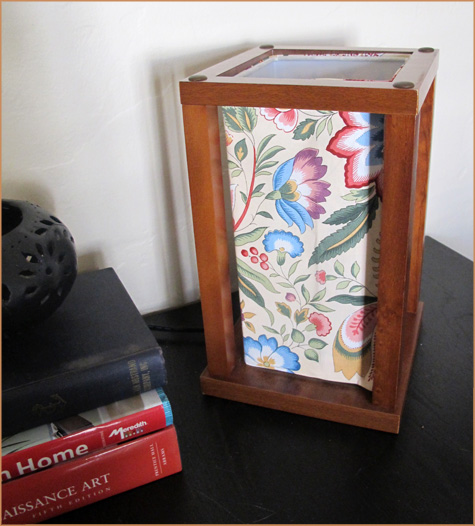 The inner sleeve of the lantern slides easily out to reveal the light bulb inside, by simply recovering the sleeve you have a brand new look.
To create: cut fabric to size of lantern + 2″ in length and height, flip fabric over and use spray glue to create a 1″ hem around entire remnant (a ruler is a helpful tool to flatten out edges). You could also use the spray glue to adhere the fabric to your new lantern shade, but I used a simple pin to hold it in place so that I could easily change it out in the future!
It's easy to update with new fabrics as rooms and tastes change.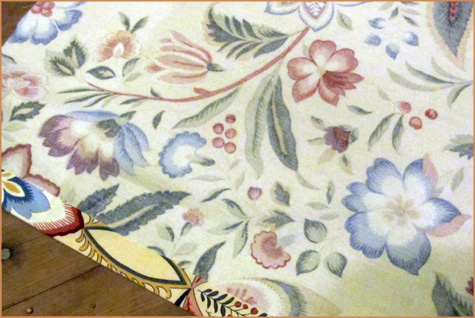 This would make a great addition to a kid's room or guest room – with the fabric's intricate pattern the new lantern creates a soft, muted glow that I love. I even tried it with a red light bulb and it created a fun effect!