July 8, 2010
While working on new decorating ideas for the living room, I've been playing with creative ways to decorate the mantel. I've found great inspiration on Flickr and the like – but keep coming back to two different options. I'd love to hear your thoughts…
A central mirror (this West Elm circular mirror brings in a bit of modern design to an older Spanish home like mine):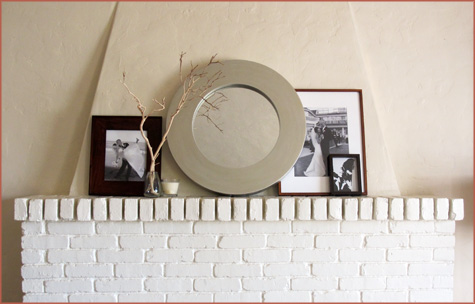 Or a cluster of photos in similar frames (I love these black and white shots from our wedding… maybe the mirror is too modern?):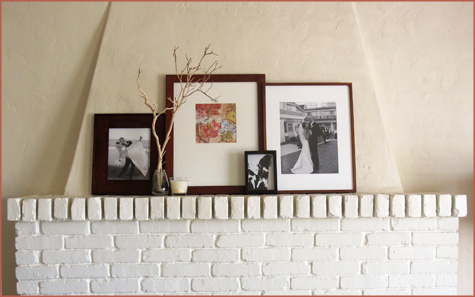 So I'm curious to know, which do you like best?
[poll id="2"]
Side note: Poll was disabled earlier… but it's working now! Woo hoo!
Tags:
Decorating
,
Home
,
Living Room
Posted in
Home
,
Renovating Adventures
|
4 Comments »