While working on new decorating ideas for the living room, I've been playing with creative ways to decorate the mantel. I've found great inspiration on Flickr and the like – but keep coming back to two different options. I'd love to hear your thoughts…
A central mirror (this West Elm circular mirror brings in a bit of modern design to an older Spanish home like mine):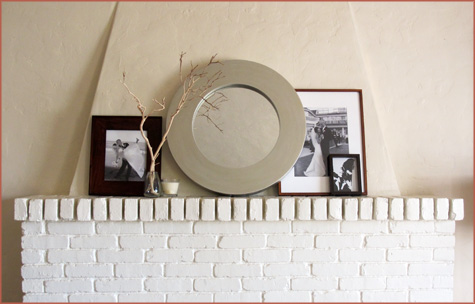 Or a cluster of photos in similar frames (I love these black and white shots from our wedding… maybe the mirror is too modern?):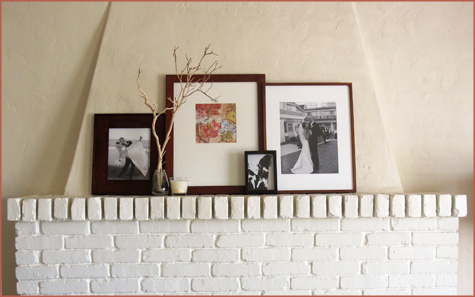 So I'm curious to know, which do you like best?
[poll id="2″]
Side note: Poll was disabled earlier… but it's working now! Woo hoo!