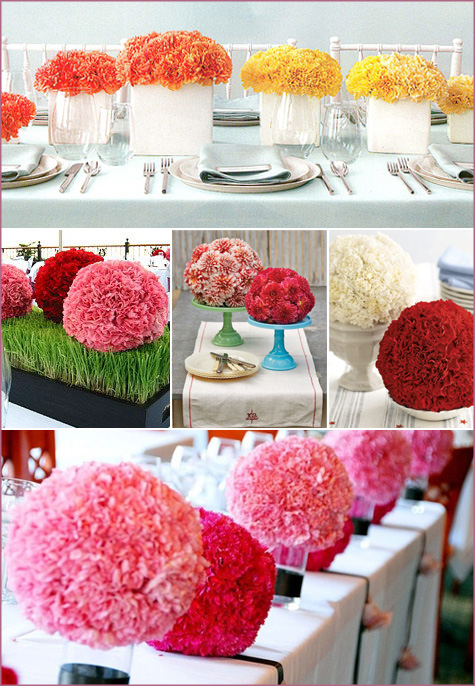 I have always loved beautiful, perfectly round flower balls or 'lollipop' centerpieces. There's something playful and fun about the classically elegant design and they're super easy to put together.
I did a diy project a while back for a colorful dessert table with carnations and floral foam, and for our wedding created hanging floral versions above the pool out of hot glue and fake flowers plucked from their stems.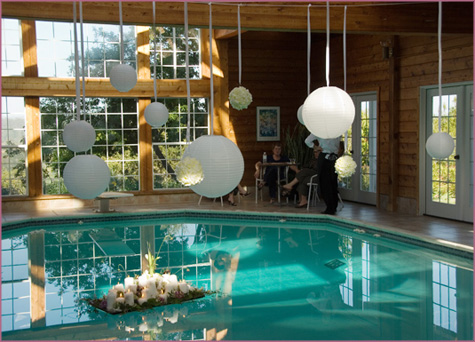 And then I found this lovely version at Grey Grey Designs, they were created by Danielle at Homespun with Heart out of twisted crepe paper, a bit of hot glue and foam balls.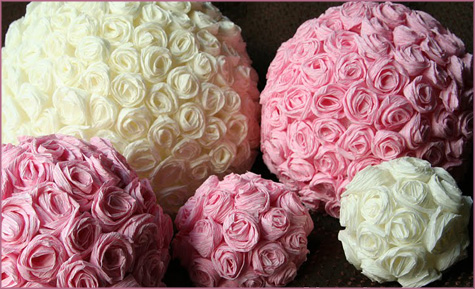 The tutorial from start to finish can be found here. It's amazing what can be made with a bit of paper and some creative time!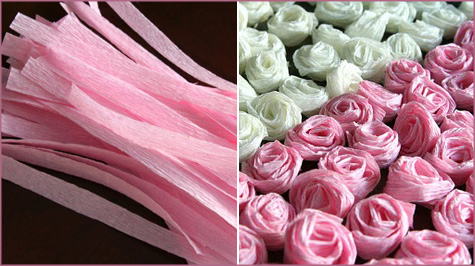 Beautiful! Perfect for a little girl's room, dinner party, wedding or shower. Danielle has done a fantastic job and I can't wait to try it out.
Inspiration and top images by Country Living, InStyle Magazine,  Martha Stewart Living and Creative Productions.