There's a narrow wall in our hallway right outside of the bathroom that has been looking a bit plain. I've always loved the look of vintage plant and wildlife illustrations and thought I might be able to create a wall collage with a few garage sale finds (in the form of old botany textbooks and encyclopedias).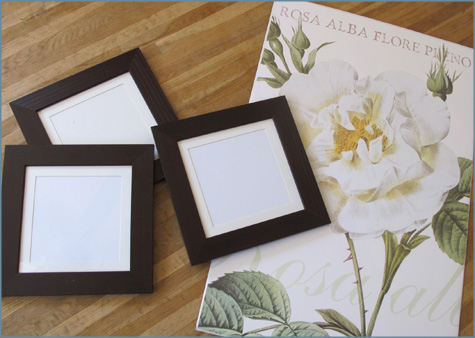 A few months and no cool books later… and I came across a beautiful vintage-y poster of a blooming white rose with botany textbook-type text at Aaron Brothers, it was perfect. And one picture cut into three images? That saves a bit of dinero as well. I purchased three custom mahogany frames and white mats off of ebay (a great resource for cheap but well made picture frames) to complete my project.
Using the mat as my template, I cut out three squares of the illustration for my frames.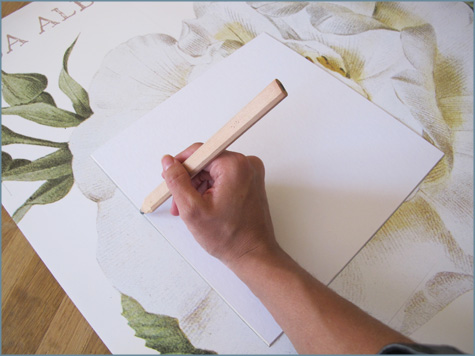 The end result is easy-to-create handmade wall art that helps to brighten up the hallway.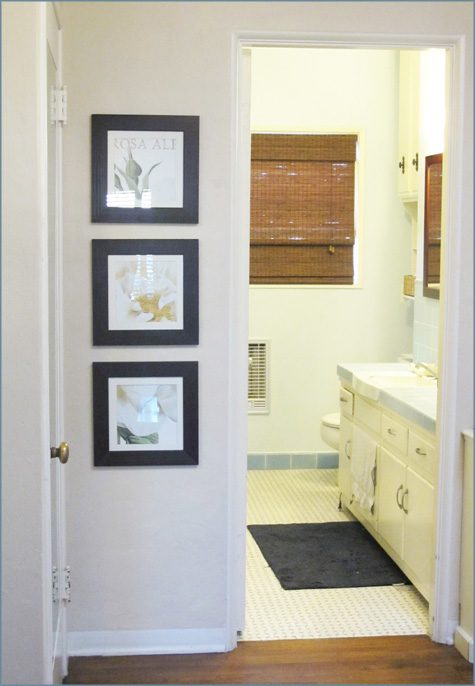 Sorry for that awful glare – I couldn't get rid of it!