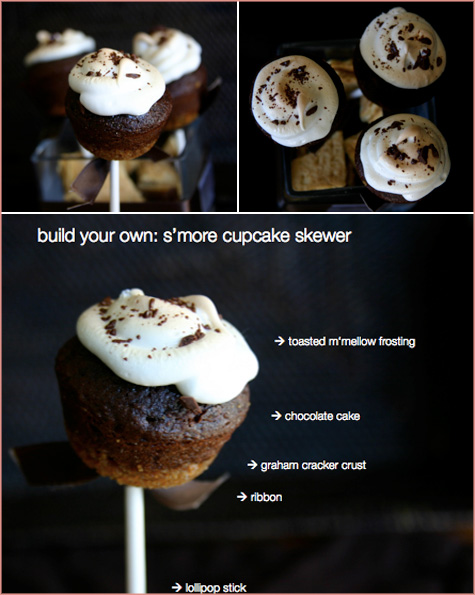 What's gooey, sticky and oh-so-delicious when paired with chocolate and graham crackers? Mmmmm, toasted marshmallows of course. We are getting ready to head out for our annual camping excursion with friends and these little bites (minus the sticky fingers because of the lollipop skewers – great idea) have me in the mood for a warm and toasty campfire.
Lisa over at With Style & Grace created these layered S'more Skewer Cupcakes for a contest at Pizzazzerie. Check out her post here for the full recipe. And just in case you enjoy this particular combination as much as I do… here is a bit more inspiration on the s'more front: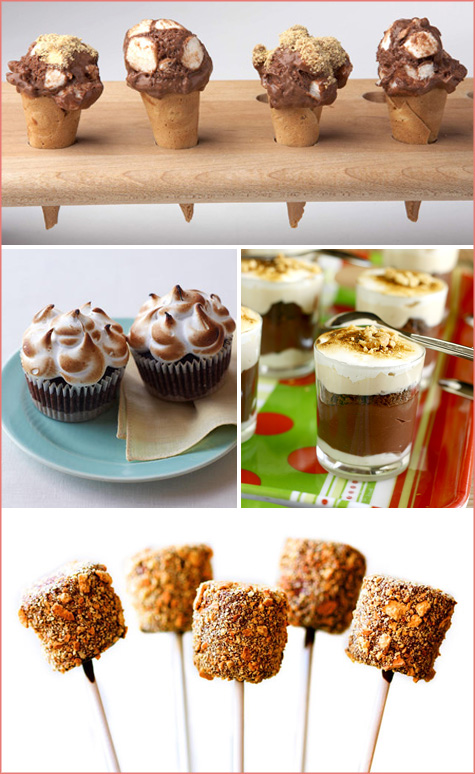 S'more ice cream, s'more cupcakes take two, s'more chocolate peanut butter dessert cups and s'more pops. Yum.
Happy Friday, everyone!