We're preparing for our annual Halloween dinner party this coming Sunday and I've pulled together a quick round up of a few of the amazing *spookified* table settings & dessert bars that have caught my eye: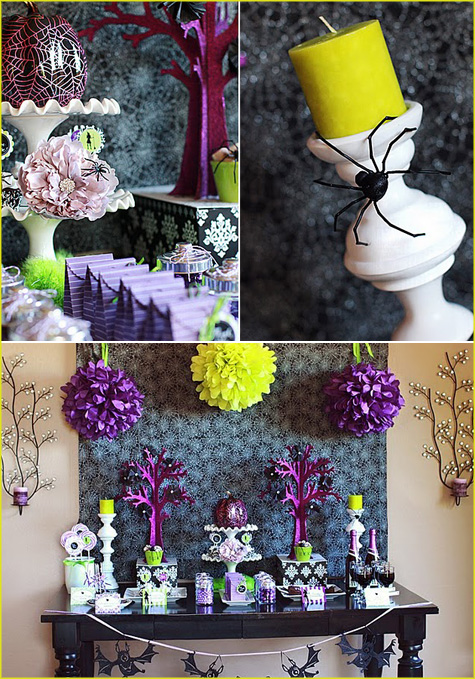 This glam Halloween dessert bar by TomKat Studios mixes in nontraditional lavender, lime and glitterfied decor to a create a fun, creative spread.
Sandra of The White Library created an equally chic tablescape full of spiders & crows. Rich jewel tones provide a much friendlier alternative to your everyday Halloween color palette, proving that the holiday doesn't have to be all about gore to be spooky and fun.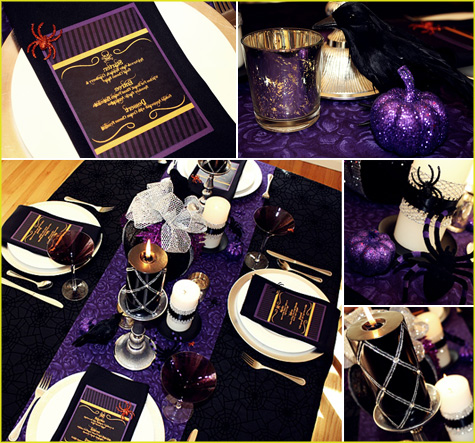 Katie recently showcased her orange and grey kid's dessert buffet on Celebrations at Home – simple, clean, beautiful!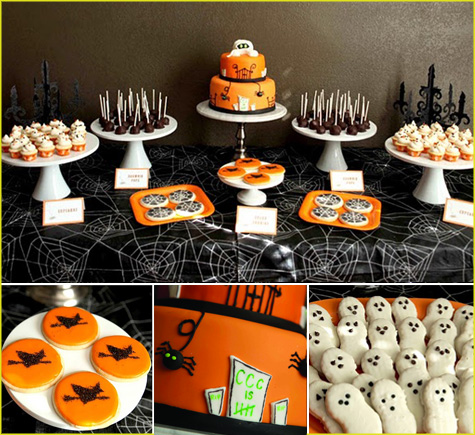 Anna and Blue created a delicious dessert buffet with similar colors in mind. Check out all of the great diy projects from this party at Hostess with the Mostess.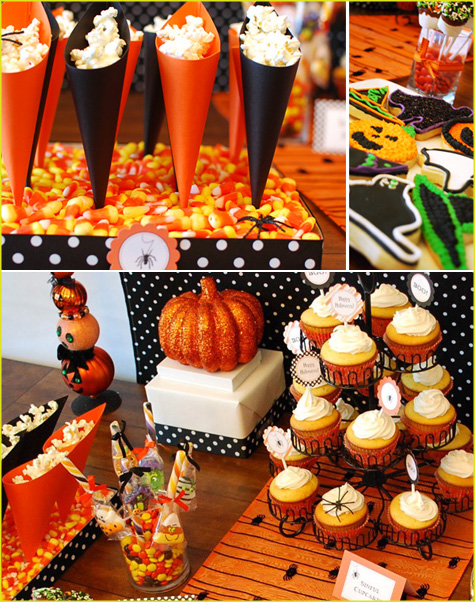 Finally, Sweets Indeed designed a delectable feature that's full of Victorian-esq details – including lace patterned cookies, paper products, black swags and even filigree-inspired icing. More on table decor and those mouth-watering desserts here.
Purple seems to be the accent color of choice this year! I do love how it provides a soft contrast to the bright oranges, blood reds and black that we often see. I might just have to make it a feature color of our Halloween spread as well…