My mom and I recently had an opportunity to delve into the family recipe box and make the most deeeelicious lemon bars for Liv's baptism reception.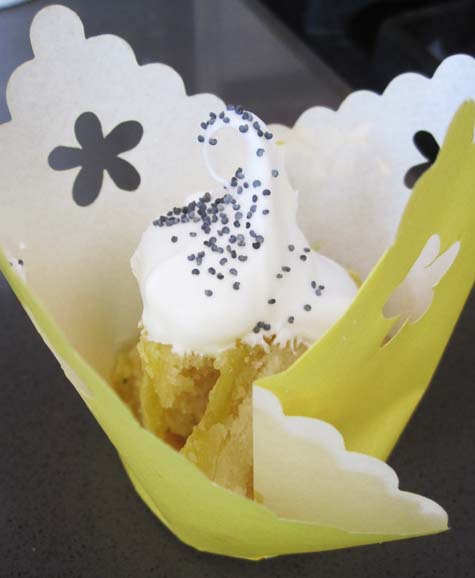 My grandma has been famous for these lemon bars for as long as I can remember and they are frequently requested at family gatherings year round. In fact, she even made an extra large batch for our dessert table at our wedding four years ago – they were gone in an instant.
I took the lemon bars a different direction and packaged them in small yellow cupcake wrappers before topping with whipped cream and poppy seeds – the perfect dessert for an afternoon party!
I'm tempted to seal up this recipe in the family vault, but what fun would that be. Just don't tell Grandma I told you ;).
**************************************************************************************
Grandma's Lemon Bars
a
Crust:
2 c. flour
1/2c. powdered sugar
2 sticks butter
Mix all ingredients in an electric mixer until crumbled. Line a 9×13 pan with aluminum foil (be sure to extend up over the edges of the pan) and pat mixture into bottom of pan. Bake 20 minutes or until golden brown at 350.
Filling:
4 eggs
2 c. sugar
1/3c. lemon juice
1/4c. flour
1t. baking powder
rind of one lemon
Mix eggs, sugar, lemon juice and rind together. Mix baking powder and flour together in a separate bowl. Slowly add dry ingredients to wet ingredients, pour on top of baked crust. Bake 20 minutes or until firm.
Wait until cool, then pull foil out of pan and transfer to a cutting board. Dust with powdered sugar and cut into small squares.
Optional: add a dollop of whipped cream and poppy seeds before serving!
Yum. Yellow cupcake wrappers from Michaels.
**************************************************************************************
More from the big day: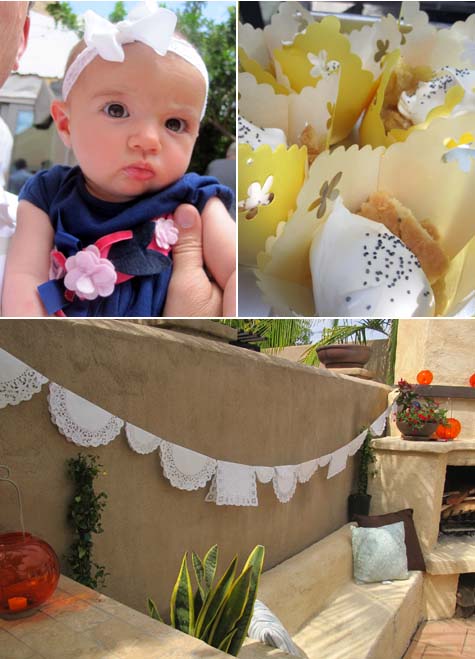 Of course I didn't take a shot of the entire backyard, but one of my favorite little details included garland made from a variety of different sized paper doilies.
Kevin made a delicious lunch and everyone mingled in the new kitchen and on the remodeled outdoor patio.
Here we are back at the Church, Liv's getting dressed into a Spenla family gown that is over 100 years old and was handmade in Czechoslovakia.
Don't worry, we were gentle.
The ceremony was beautiful; a quite, sweet, clebretory event with our local priest in our local parish.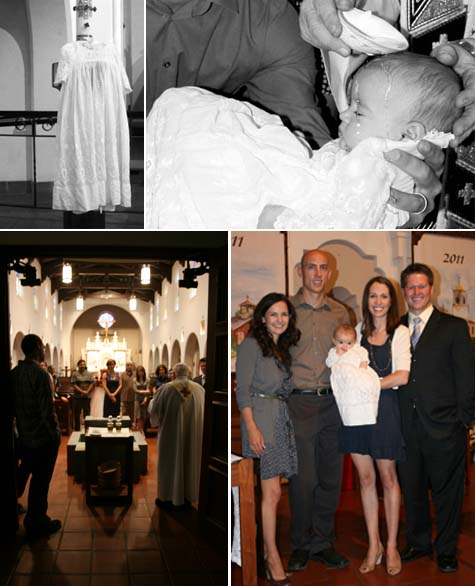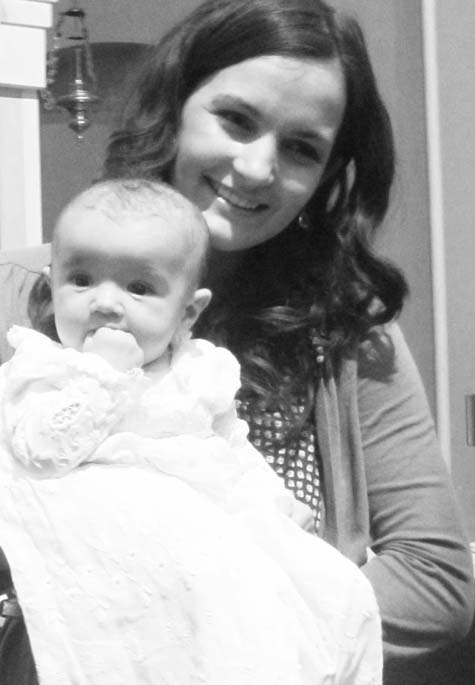 A favorite photo of mine! You may have spotted it in Liv's nursery.
It was a beautiful day!