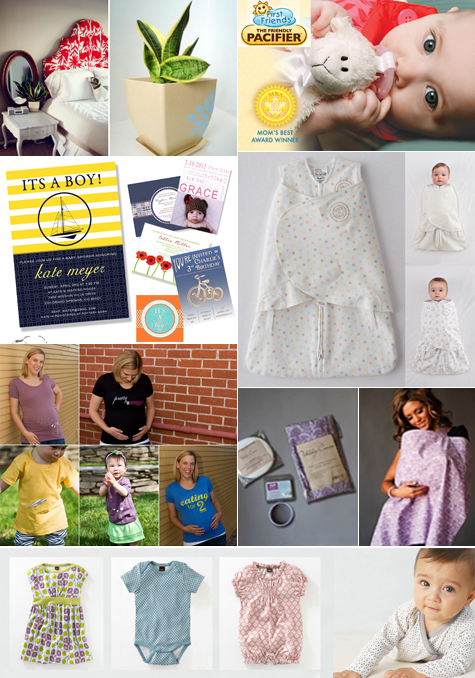 Congrats to Natalie A. on winning the New Mama Giveaway! And a big thank you to everyone who entered!
"We just had our third baby! So, I have lots of opinions on great things to have! For babies: a good sleep sack (or like three of them!). For teethers that eat solids: a mesh bag that you can put frozen fruit in. For babies learning to walk: those leg warmers to protect their precious baby skin. And for the older kids: one of those nightlights that they can take to bed with them safely. Thanks for the fab giveaway!" – Natalie
Thanks for your great tips! I love the idea of a nightlight that can be carried and I definitely agree on the sleep sack, mesh bags and leg warmers!
Green Beansie Cards is offering 20% off, just use code: 2011GIVEAWAY20
All giveaway winners posted here at PDB are chosen using random.org