I found this little gem at an antique/thrift store going out of business (best combination ever) and thought it would work great in our master bedroom. While the structure of the chair is my favorite part, the icy blue upholstery is in great shape and works beautifully with the rest of the room's color palette.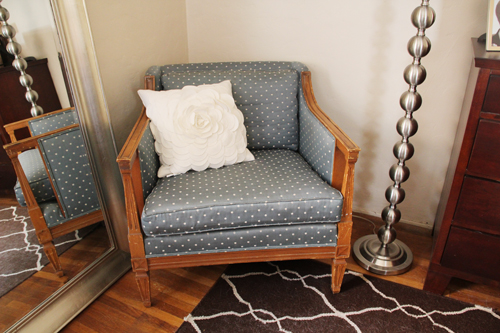 Maybe she'll receive new fabric some day in the future?
It fits the corner of our bedroom perfectly! More recently it has become a catch-all for every piece of Kevin's clothing (who needs a dresser when you have an over-sized chair?) but it's also a great spot to put on shoes or lay out the next day's outfit.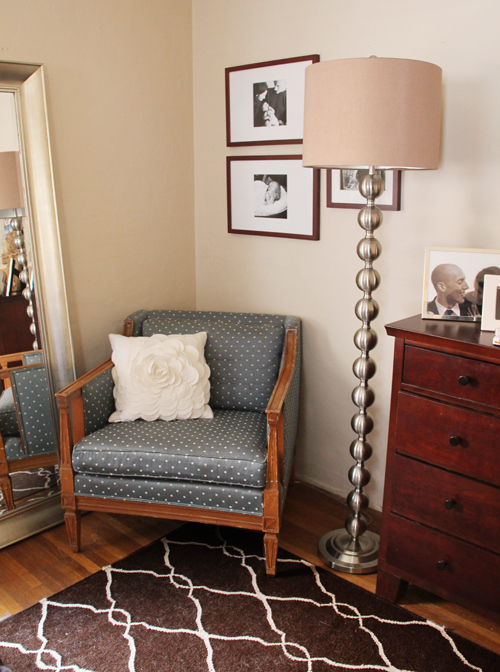 The jury is still out on the color of the wood… I actually love the light pecan stain but there are enough blemishes that this piece might need an allover sanding and a slightly darker finish.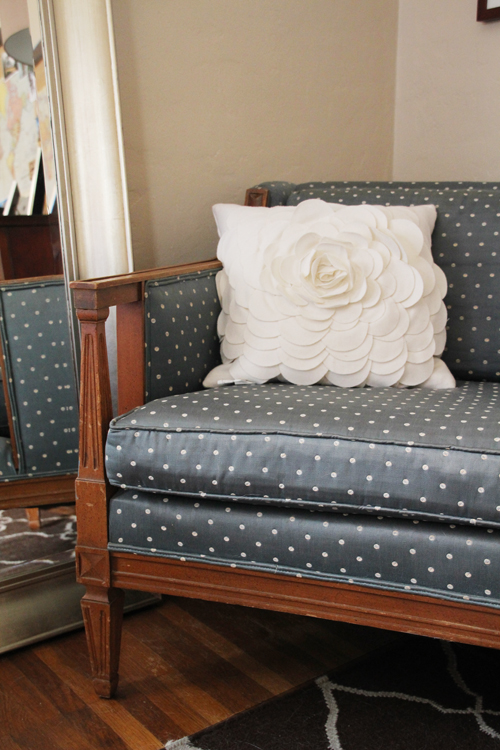 Or maybe all of those little nicks and bruises provide character? That might be the lazy answer.
I borrowed the nursery's glider pillow for the photos, but I'll have to hunt out a fabric for the future.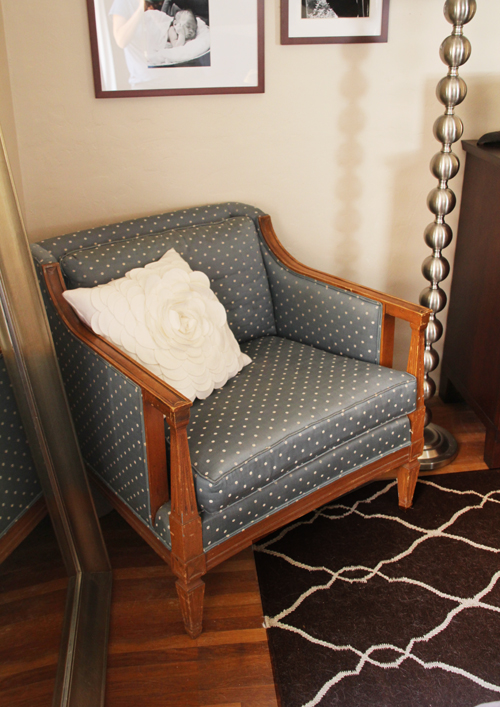 I've found that salvaged furniture is a great way to add well-built pieces to your home (they just don't make furniture like they used to. at least not in my budget…), but it's rare to find pieces in good shape. Do you bring thrift store furniture into your home or is the cleaning/refurbishing just too much work?