Our home has a pretty big hallway in the center of the house: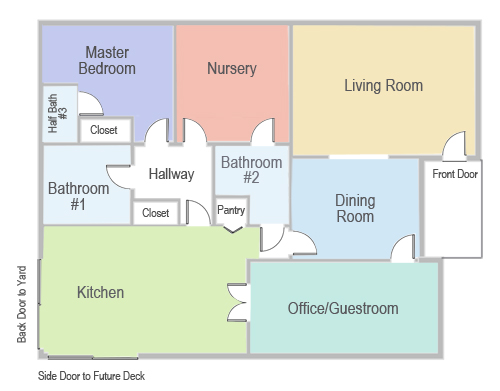 Which is part of the reason we used a corridor of the old hallway to create a second bathroom and pantry, and I'm pretty sure we'll cut into the hallway even further when it's time to redo the master bedroom and bath.
The space gets a really great bathing of sunlight because of a large skylight, and it's also where I used painter's tape earlier this year to create my own wallpaper design and chalkboard fun area for Liv.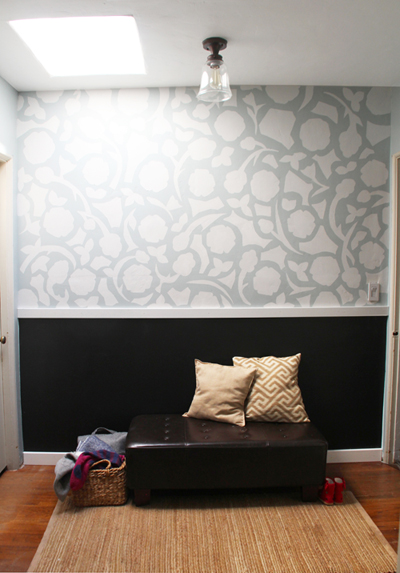 These days the little seating area is gone (I'm looking for a less bulky solution) and the chalkboard chair rail area has turned into a full blown art wall.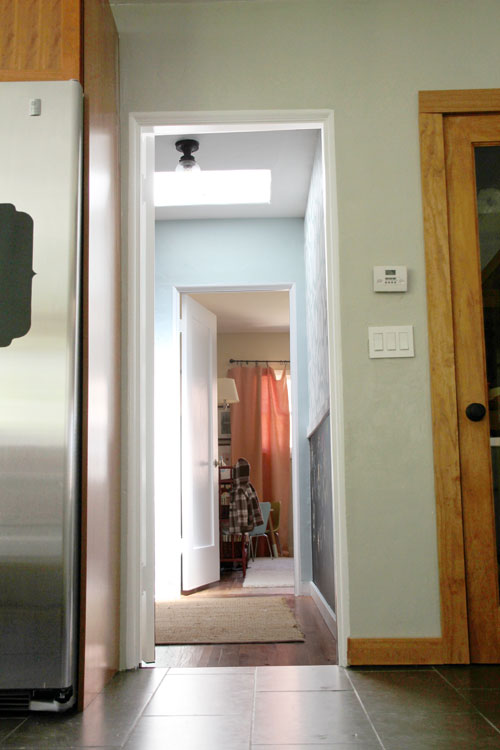 The above photo actually brings me to the purpose of this hallway lighting post – I would really love to switch out that above light with something fantastic! The hallway is regularly used by us and guests alike, as it leads to a bathroom, Liv's room and our bedroom. I'm thinking something oversize? or extra bold? Maybe a store bought solution (if I find it at a great price) or maybe a DIY version inspired by images from my hallway Pinterest board. Here are a couple of examples: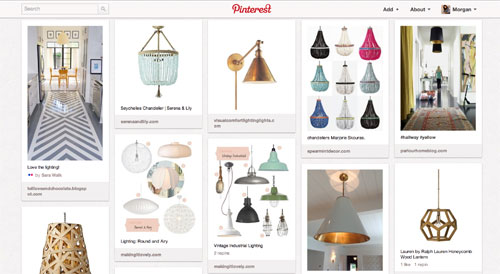 Ooooh the beaded options are intriguing, and how great are the various basket/wood shades! Or perhaps a store bought cone or farmhouse light that's then painted gold on the inside? I also love the idea of messing around with some sort of transparent plastic to create some unusual shape. I'm all about creating some sort of lighting from scratch, here's a link to the capiz shell light that I made for the guestroom/office.
Our current light isn't horrible, actually I really like the style and I'll try to find a good home for it elsewhere in the house.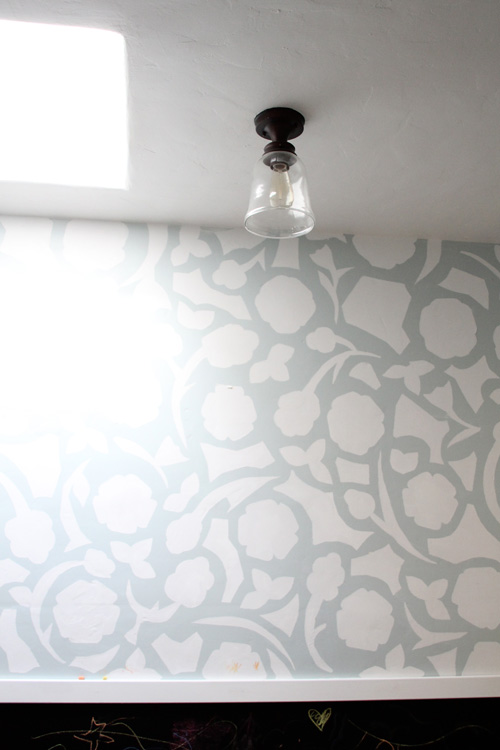 Here are a few Ikea inspirations: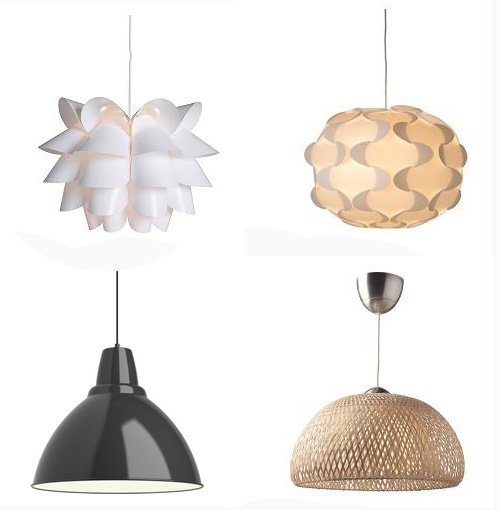 For a slightly better visual, here they are photoshopped into our hallway:
First up, something made of a transparent white plastic – kind of fun?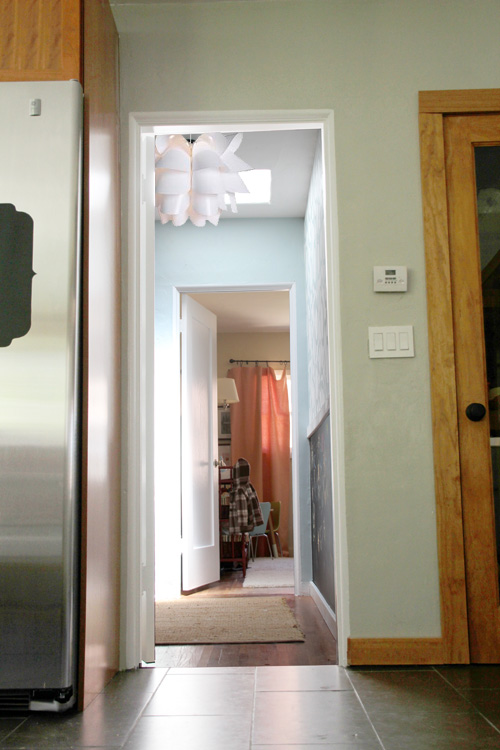 Maybe not first in my book but it's different.
The next is along those same lines: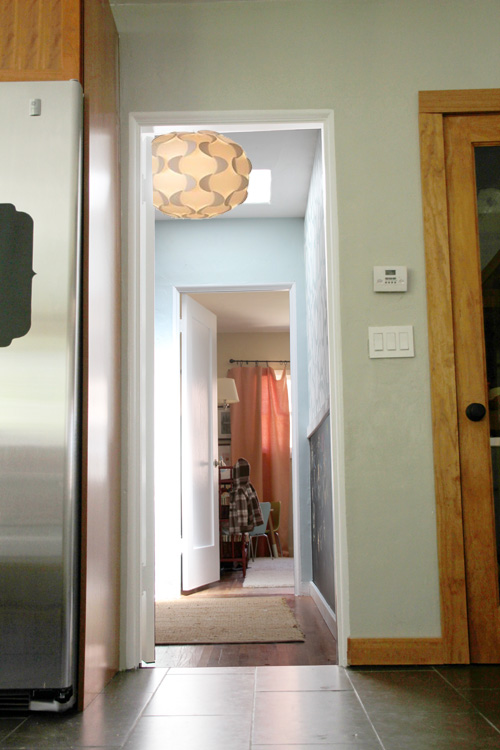 I love the idea of a black shade in here! Though I wonder if all of that excellent light in the hallway will become blocked or filtered, depending on the type of shade used. A gold lining would be a neat accent: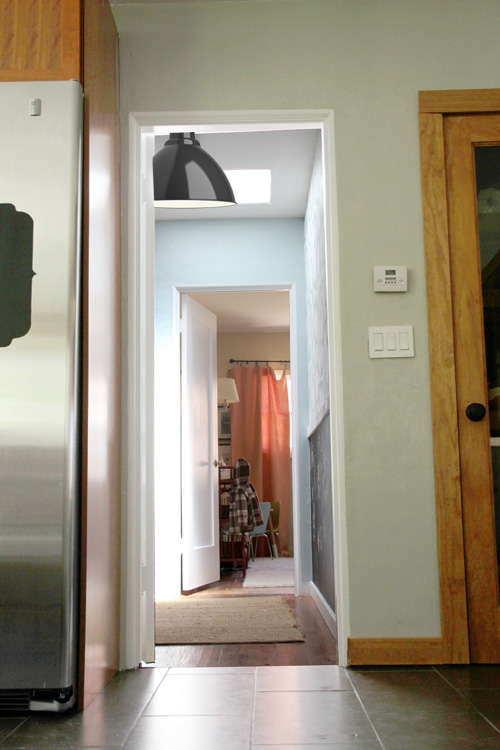 I would love to bring an organic basket texture into this space. I love the basket light on my Pinterest board even more, but that one's a little pricey. Could be a neat DIY: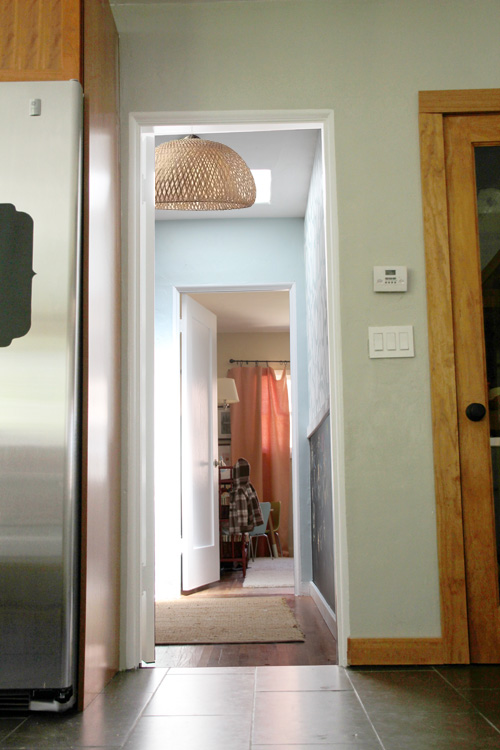 More ideas! I really love these hallways: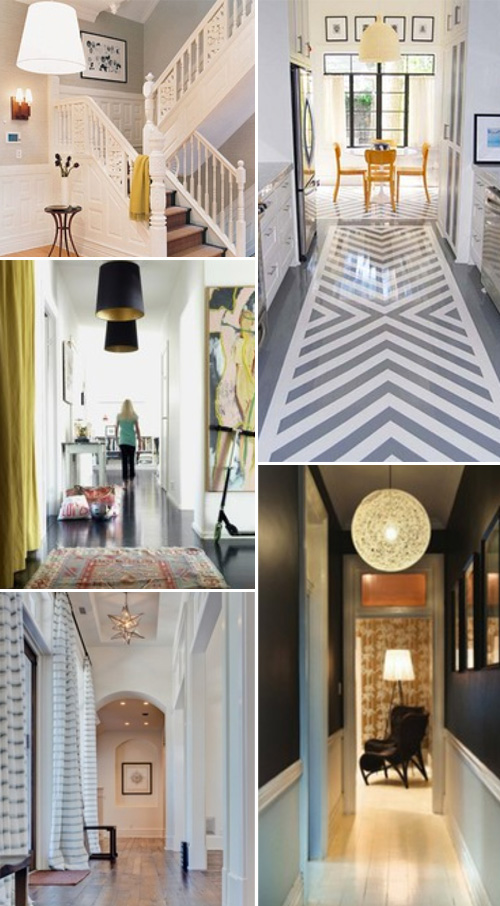 Any thoughts or ideas? I'm hoping to make up my mind on this this weekend to cross one more item off of the to-do list. But there are just so many choices :).