Hope you all had a lovely weekend! A while back I had the chance to visit the Pasadena Rose Bowl flea market, something that I absolutely love to do, but a visit I rarely get the opportunity to make because Los Angeles a bit of a trek (a couple of hours from San Diego) and the flea market is only held on the 2nd Sunday of each month.
The best of both worlds collided when friends decided that a trip was in order, and I was able to convince Kev to accompany me to Tinseltown for the weekend!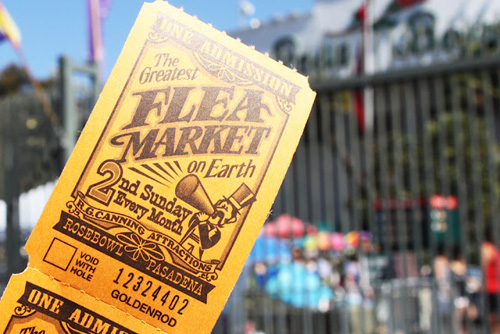 Photo from here.
Kevin did boy things with a few of the other husbands and kids during the morning while a group of us headed out to peruse the many, many aisles.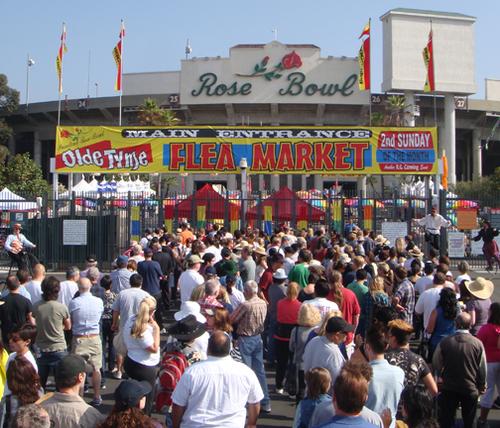 Photo from here.
The problem with this whole flea market thing is that once you're there (with list in hand and measurements of near every wall in your house), it can become incredibly overwhelming. I go in with the idea that I'll find this cool vintage chair or that neat side table, but I find so much goodness that I end up buying very little. It's hard to commit under pressure.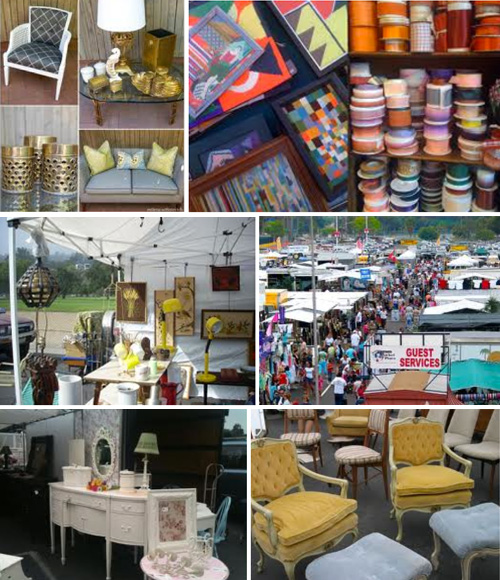 A collection of images from various blogs.
BUT I picked up some cool antlers (among a couple of other accessories), and they've found a place on my living room mantel to be on display for all. (Don't worry, I spoke with the owner of this little stand and he confirmed that most of the antlers found out there for sale today are from natural seasonal moltings of deer. Yep, that happens annually so there are enough antlers for all! And thankfully Bambi was not harmed in the making of this post).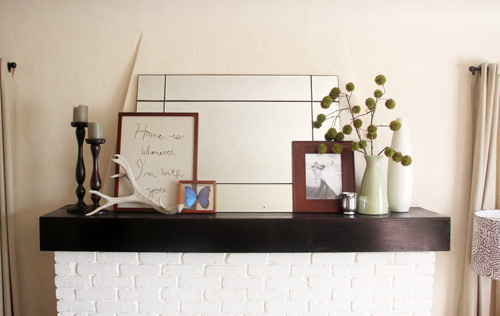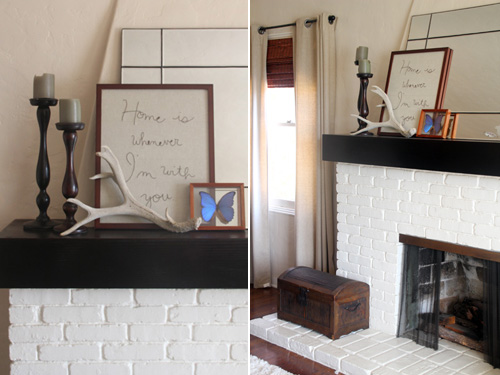 Here's a bit of antler inspiration from Pinterest. Yes it might be a bit trendy… but if you truly love the look that you've created, then sometimes a little trend is a-ok by me.

Beautiful.
And here's my new mantel vignette, with its own version: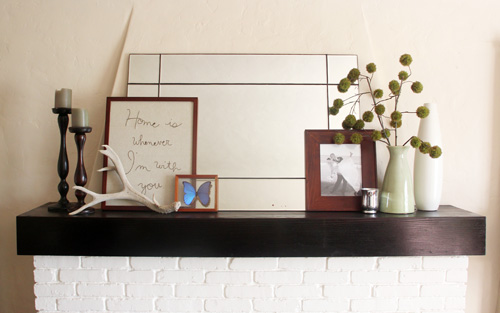 PS those great billy ball-ish branches can be found here. A side angle view: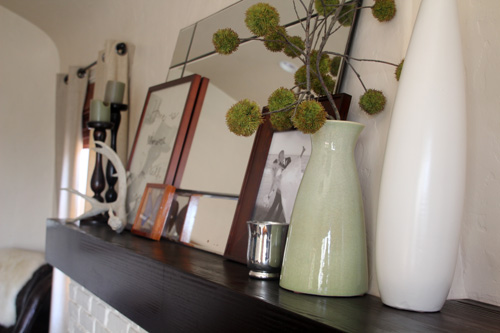 Peeking through the dining room! Flea market finds have turned into a great way to tie together the rustic-meets-modern spaces. I like to think of that blend as comfy, casual chic. Is that a style yet?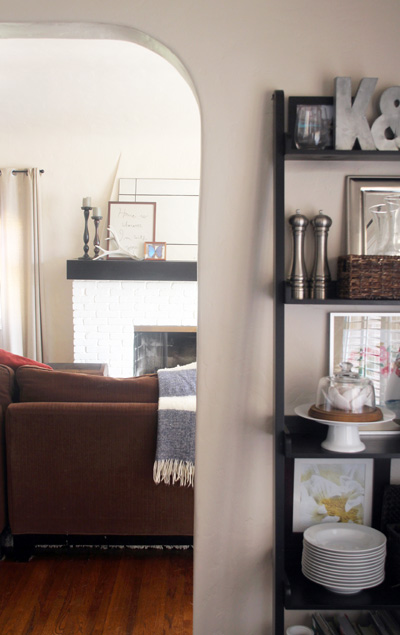 I also picked up a wooden golf club for Kevin – which was his one request. Here are a few of us post-Rose Bowl grabbing a snack before driving back down to San Diego. Kevin is holding his prize.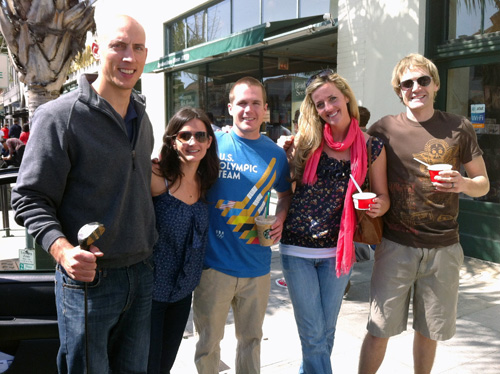 Photo by the Rose Bowl companion, Jen. The lovely Jill is missing from this pic!
Later on, that golf club was cut down and turned into this for Liv. Watch out, Tiger.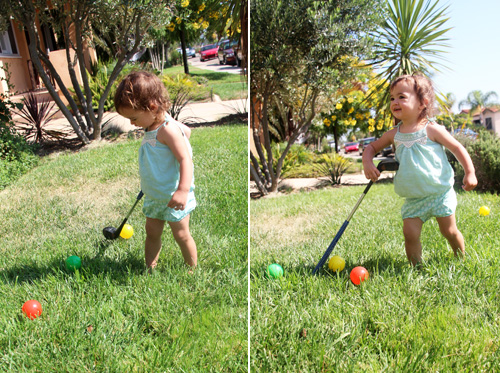 We're still working on which way is up, but that's to be expected when you begin training at this age.
I can't wait to visit my favorite flea market again! It's such a wonderful treasure hunt and it might be in the top ten of my ideal ways to spend a Sunday morning. If that comfy, casual chic style resonates with you, you might check out the portfolio of this blogger who visits this particular flea market every month! and is my idol when it comes to spotting and styling such fantastic finds.
Still on my must-find list in the used-furniture department (actually, that might apply to all of the furniture in our home): dining room chairs, a nightstand for our bedroom, a neat chair for the living room, fabric (always!), an over-sized mirror, an industrial floor lamp, a pair of swing arm wall lights, storage for Liv's toys… but sometimes it's the little accessories and details like this single antler (for a great deal) that are the happiest finds!
More mantel transformation and living room posts can be found right here.