I've finally had a chance to update my picture over there to the right. I'm not a huge fan of the idea of pulling out the camera to take an ol' self portrait, so I've put off this task for months and months and months. In fact, I think Liv is actually less than a year in the old photo – meaning it's almost a year old. Sooooo this past weekend I used my mom as a photographer and instructed her to 'just keep snapping'. This was the one picture with both of us looking at the camera: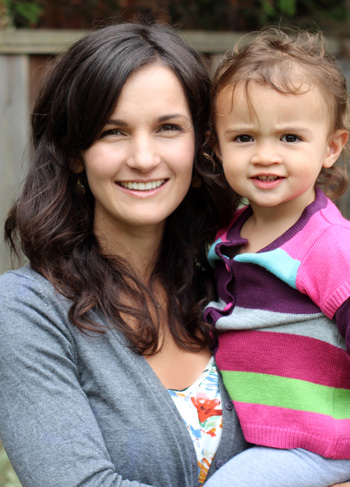 Liv is at that age where it's almost impossible to catch her with a smile on camera (unless you are fortunate enough to have the camera ready during those moments of pure joy – swinging at the park, playing with musical instruments, dancing…). She is a very smiley girl indeed, she just doesn't do it on command. This means I'm left with lots of photos of her looking at me with a 'not this again' look, while I'm pleading 'cheese! smile for momma! where are those teeth?!'. There is a pose she is quite fond of these days though – you are almost guaranteed to get at least one quality tongue shot.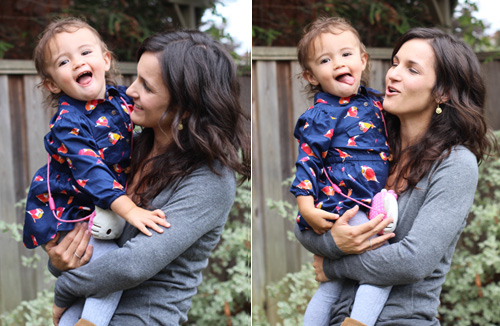 Followed by a fit of giggles. I love that girl.