When we turned the back den in our home into our kitchen a couple of years ago, one of my favorite parts about the entire remodel was how we opened up the space to our back yard area and into an entertaining zone (pending outdoor yard transformation) with big four pane glass doors at each corner.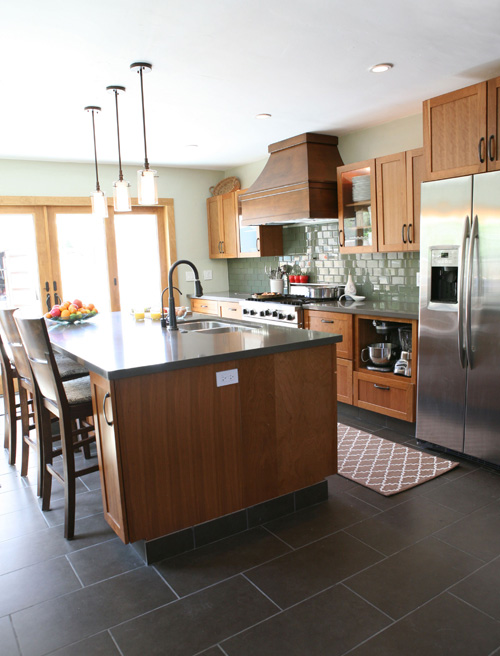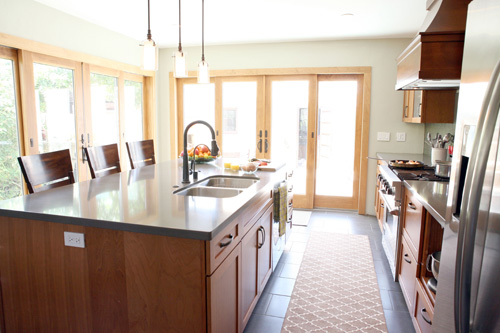 It helped to add plenty of light to a darker space (the floors really add to that), but it also moved all of the attention of the space to the very end of the giant room, where the center of the kitchen sat. The space between the island and my office has always felt like some sort of empty zone that you had to pass through to get to the kitchen, and not really as if it was connected in a functional way. It's an odd space in need of a cozy, textile-filled lift that would help soften and bridge kitchen to rest of house.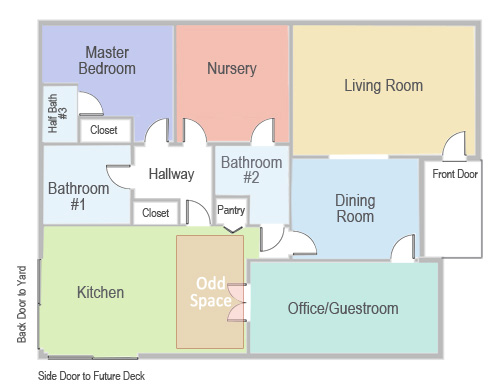 We've played around with the idea of building some sort of additional cabinetry or bar into that open area, but the more and more I think about it, the more and more a breakfast 'nook' is calling my name.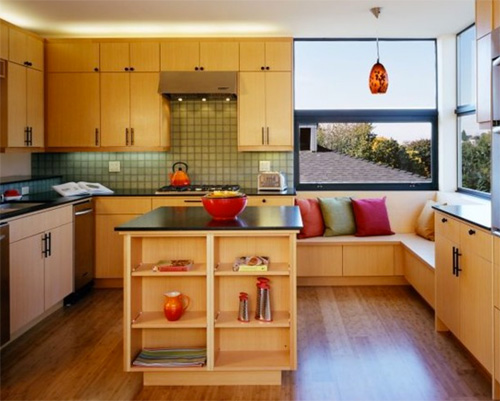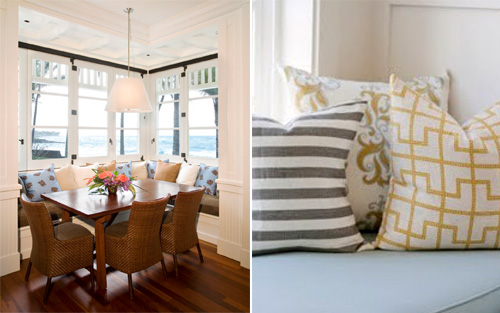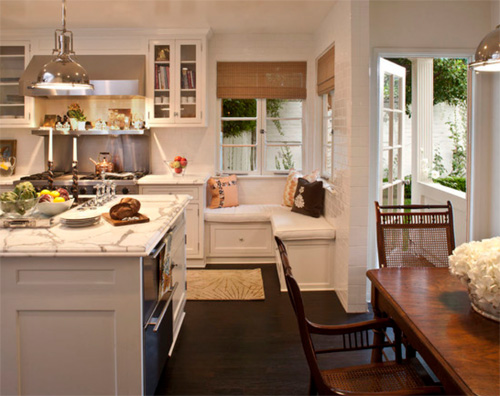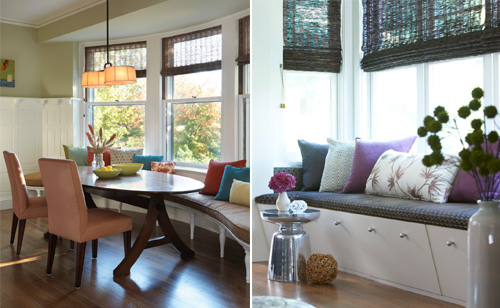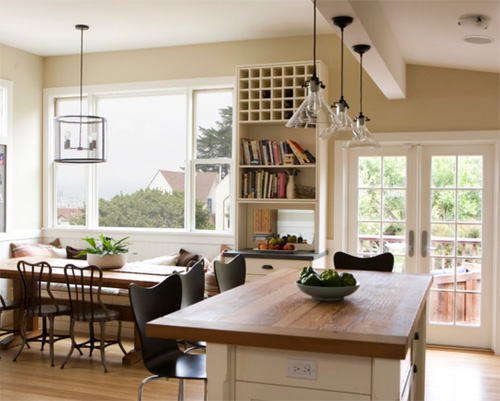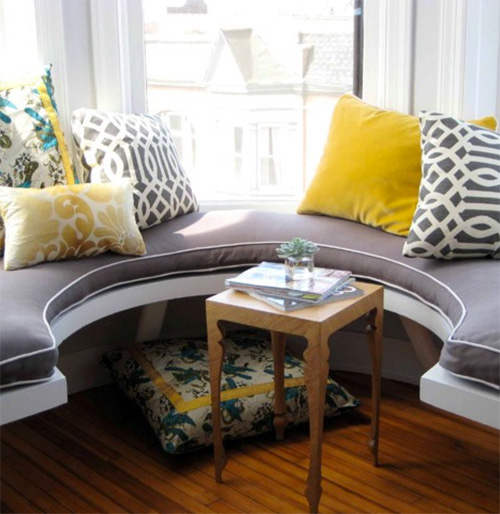 I would like to bring sunny yellow and maybe one contrasting pop of color in in the form of a cheery bench fabric and pillows. As far as the seating goes, I have a couple of ideas on how we can either repurpose a piece of furniture or use the same cabinets that are in the rest of our kitchen, but maybe with the addition of legs to form a bench. With our dining space just off of the kitchen, Kevin is not so sure it's the best use of space, while I can already picture reading the morning paper and drinking coffee curled up. Inspirational photos are always helpful in making these decisions.
We've come a long way since it all began four and a half years ago!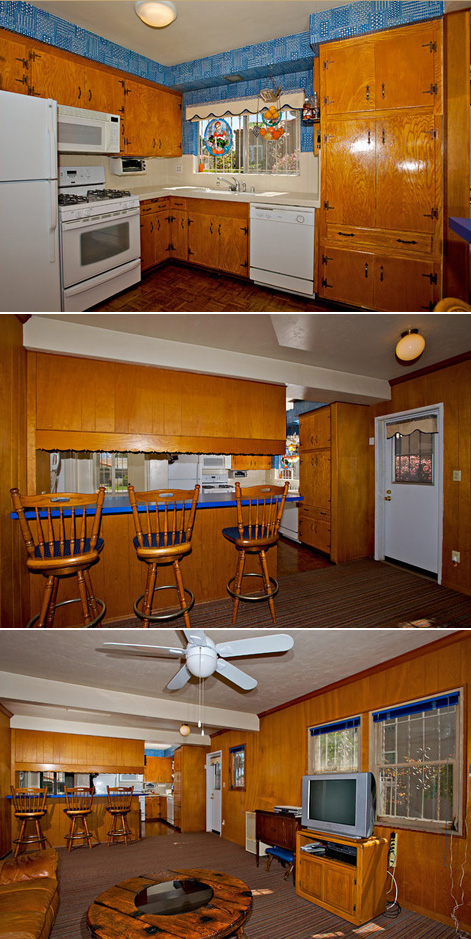 And back to light filled kitchen…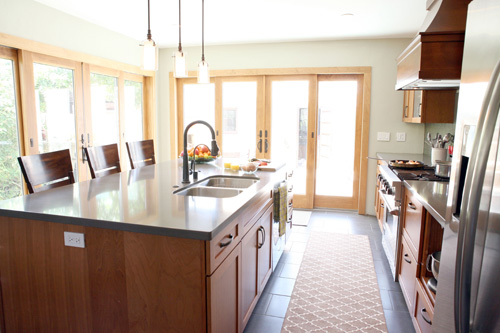 PS You can filter all posts by just our kitchen remodel (and watch the entire room start from scratch) here.