This past weekend we were incredibly blessed to witness the baptism our dear friends' son, Gabriel, as his Godparents. It was a very special afternoon, a very joyous occasion!
After a special Mass in his name, we celebrated picnic-style with sandwiches and dessert on a big lawn outside of the chapel. My contribution was an attempt at a 'non-meltable, child-friendly' dessert that did in fact begin to melt (chocolate, even as a garnish, is still chocolate. oops). But the kids (and adults) seemed to approve!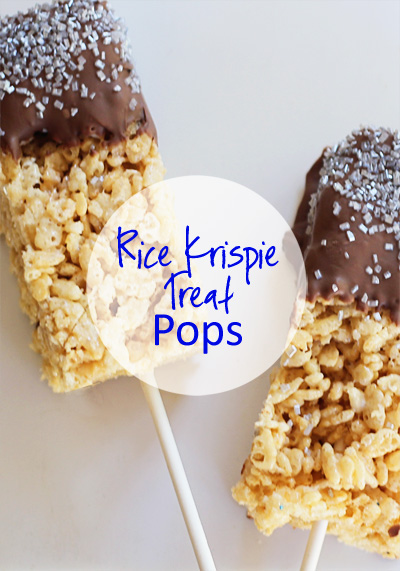 Rice krispie treats are one of those no-bake wonders that require a bit of prep work, are a lot of fun to create, and fall into the monster clean-up category (hardened marshmallow 5-quart pans, anyone?). Oh but it's all worth it.
To assemble pops, I made a usual batch of rice krispie treats just as the directions off of the box suggested. Butter + marshmallow + cereal = finished.
I smooshed my rice krispie goodness into a baking pan coated in butter and pressed the cereal into the pan throughly so that these pops would be a bit more condensed (and sturdier) over your average bar.
Once the pan had cooled, I cut the treats into rectangular shapes and added a lollipop stick to each (found at your local craft store, I picked mine up at Michael's).
Using a double boiler (a sauce pan filled with a couple of inches of boiling water + a glass bowl that fits snuggly on top), I melted my Ghirardelli milk chocolate chips (mmmmmmmmm) until they were a smooth and satiny consistency. No need for butter or water or any other additive.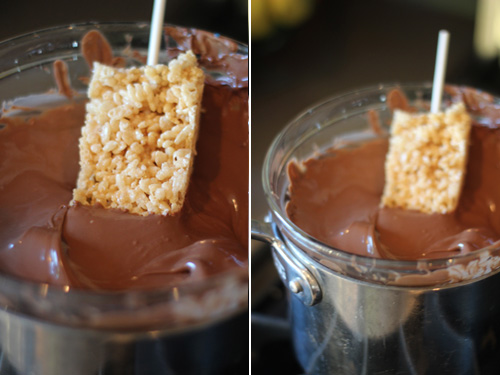 In go the pops until the first inch or two is thoroughly coated!
A new cookie sheet lined with wax paper (also with a coat of butter) awaited the dripping chocolate treats. I kept the pops here to cool for a bit before adding sprinkles (or it can become a messy, melty task).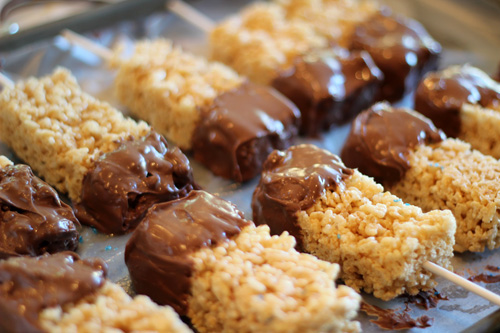 After a little experimenting (including dunking the pops into a coffee mug full of sprinkles), I found the best way to coat the pops was to use a plate and my (or Liv's) fingers to manually sprinkle those sprinkles on.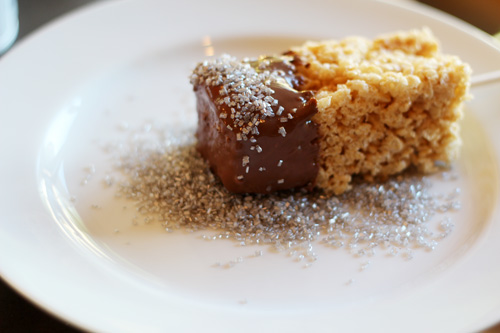 Such a great helper.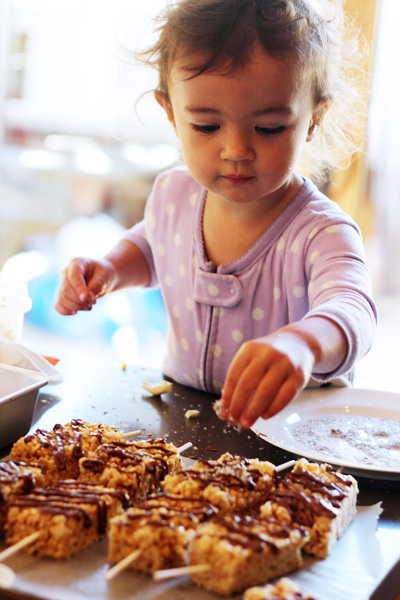 Some pops received a lighter 'glazing' of chocolate via a 1 quart ziplock bag with the tip cut off and warm, gooey chocolate inside.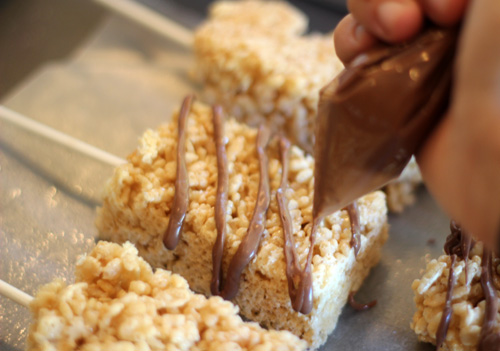 Let sit until chocolate hardens! Oh, and do keep out of the sun or store in an icebox until almost ready to serve. Lesson learned. Although I was grateful to find a cooler when arriving at the baptism so my semi-melted creation could recover a bit ;).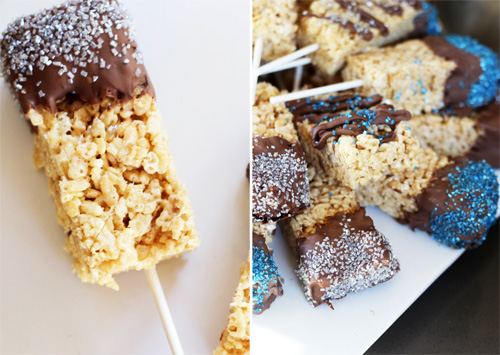 Ready for a few shots of mister handsome Gabriel being baptized? Here we are just before and after the priest surprised him with water.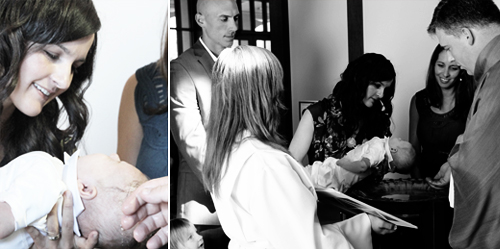 Woah, what was that?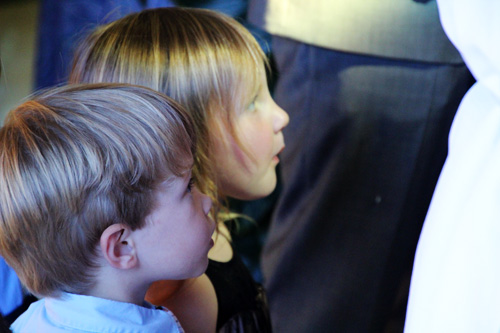 And the adorable sign that Gabriel's mom made for the special day.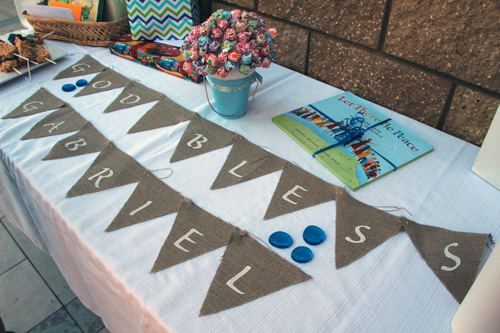 More yummy Good Eats recipes filed away right here. Mmmmm enjoy!