So sorry if you're having trouble commenting on any of the posts, I'm trying to figure out that 403 error ASAP. If you're not getting a 403 error but something else, please email me at: morgan @ pepperdesignblog.com.
Around this time last month my girlfriends and I took our annual 'weekend away' trip to Julian, California – a small mining and mountain town about an hour east of San Diego, a town known for its quaintness, beauty and apple pies. We began this annual trip back when we were all big scrapbookers, and we'd lug our massive totes full of scissors, paper, glue sticks and the like to Julian to disappear into our scrapbooking world. And to watch favorite chic flicks. And to eat delicious food and drink lots of wine.
These days there are just a few 'real' scrapbookers left, but the group of us still treasure our Girl's Weekend away. We have also found the most perfect home to rent and it's the house we come back to spring after spring. The home is just outside of town on a beautiful piece of horse country property, complete with a picturesque barn: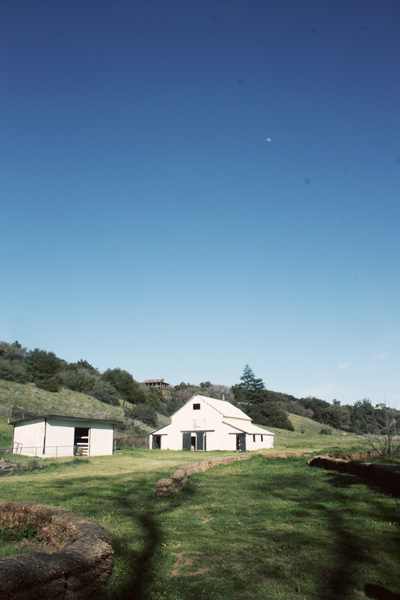 The weekend was beautiful (we've visited through snow, rain, you name it) and without much planning or forethought, my friend Anna and I decided to take a few impromptu belly shots.
See, I've been feeling just a tad guilty that I captured so much of my first pregnancy on camera, and have let this second one almost slip on by.
Now baby girl number two can have her very own momma photos for that baby album. So my apologies in advance: lots of belly shots today.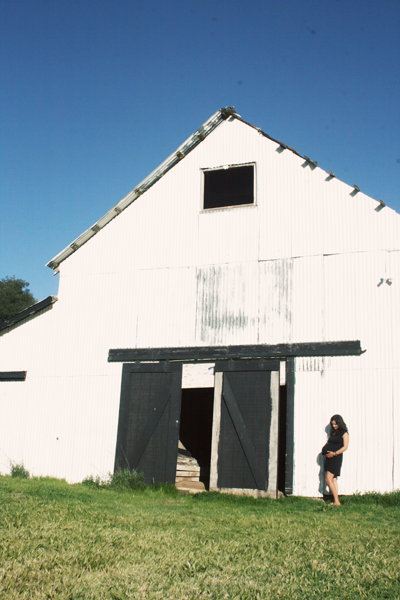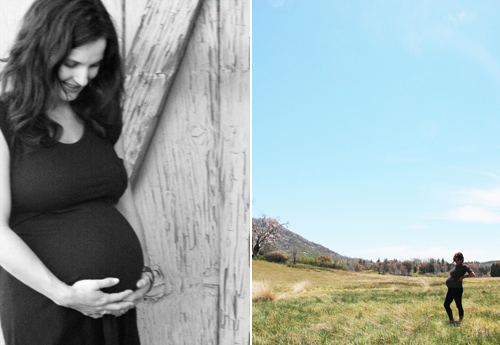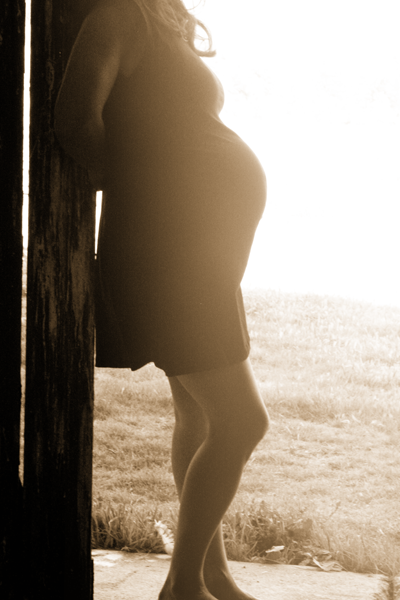 Because the pictures were pretty much unplanned, I had only comfy clothes (I mean, curl up on the couch with a good book comfy clothes) with me and should have packed another sundress or something a little more ideal for photos. But the basic black dress, leggings and striped shirt worked out okay.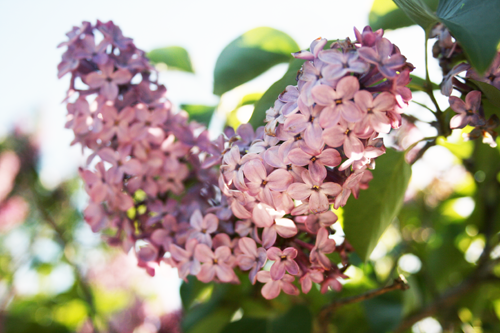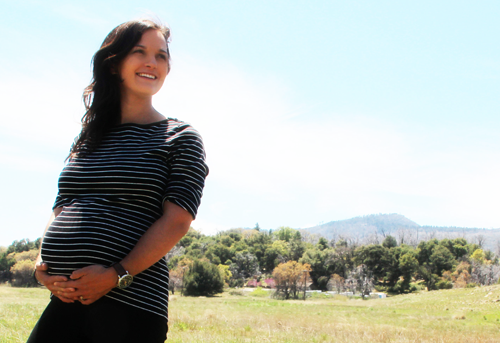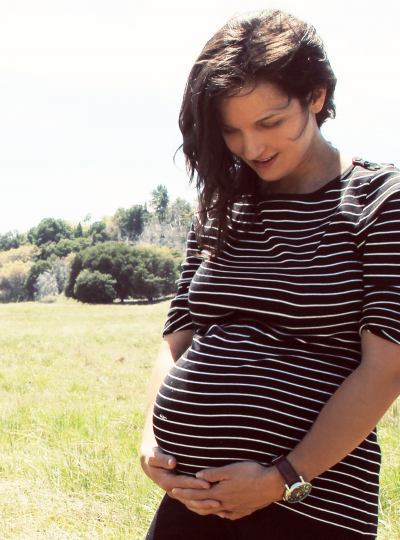 I loved, loved! the barn and so we took one round of photos over the weekend, and then the field photos (in the striped shirt) randomly on our drive home. It was one of those 'if we see a neat spot to snap some photos let's do it' moments.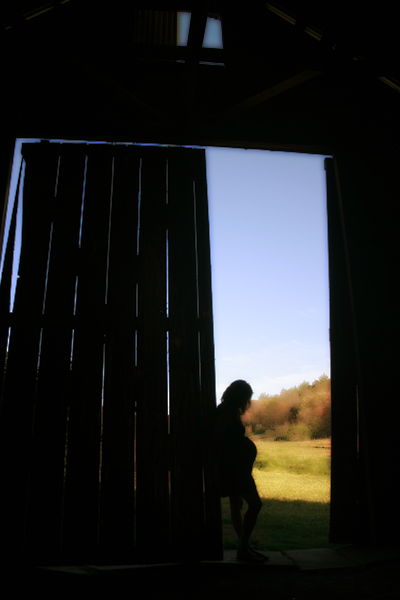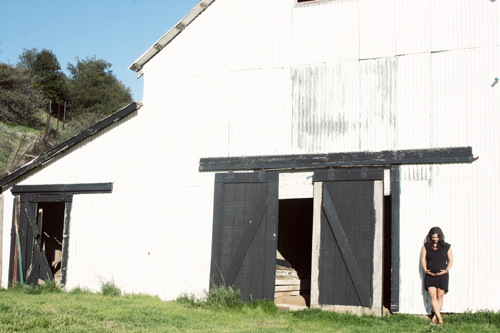 To create the vintage-y effects, I applied Pioneer Woman's Photoshop Actions at anywhere from 10-50% to most of the final images. If you use Photoshop or Photoshop Elements, I highly recommend checking out some of the free Action sets out there (like PW's) because they're so fun to play with. To capture a similar look without Actions, try adjusting the Photo Filter, Exposure and Brightness of images in Photoshop.
If you don't have Photoshop, I know that most of the free programs out there (like Picasa) offer unique filters (kind of like Instagram but for your computer), read more about three of the free options I've played with here.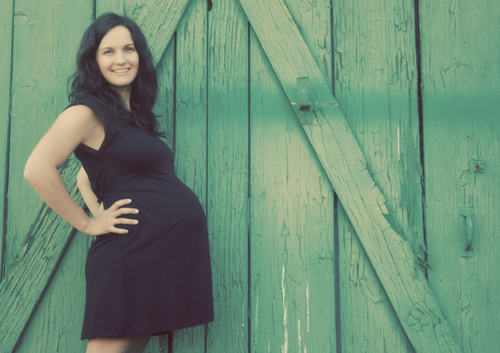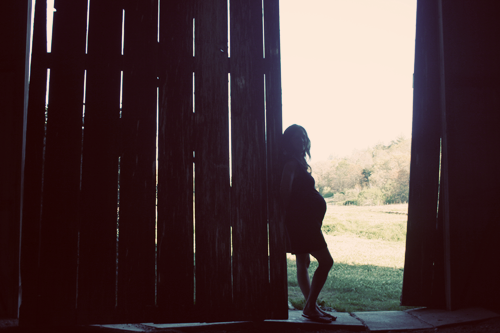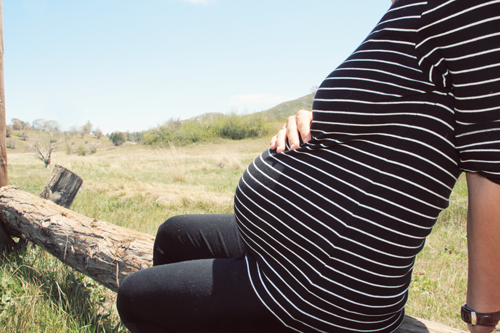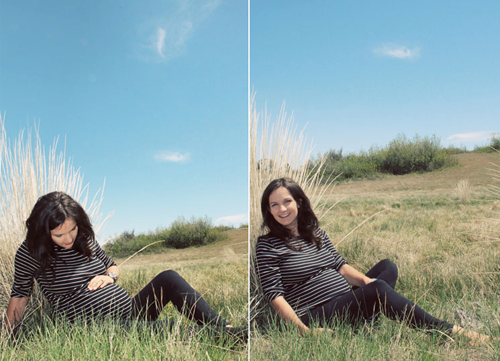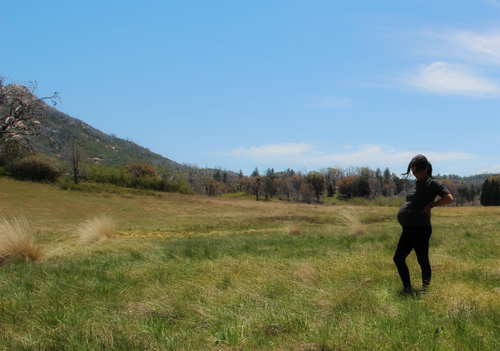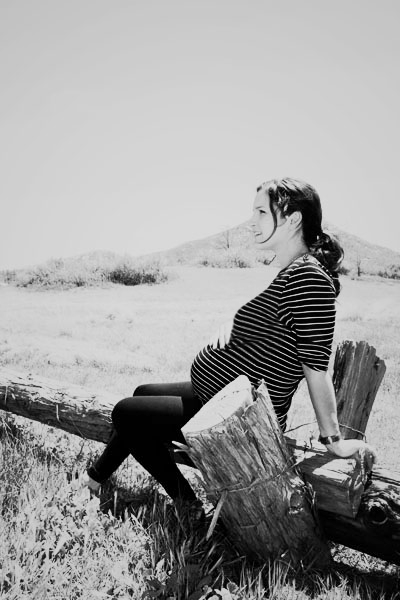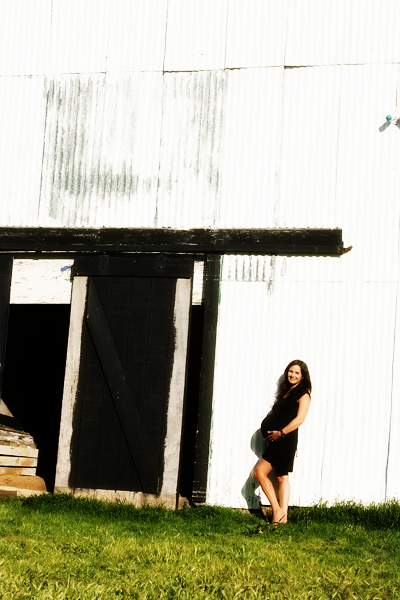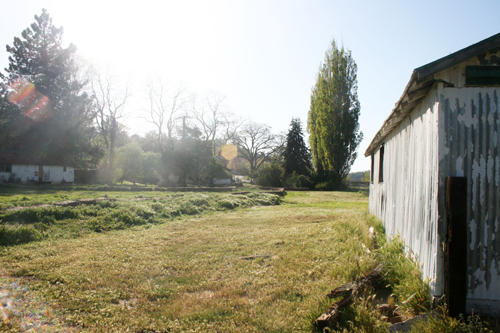 Anna, thank you so much for your talented photography skills! Okay, no more belly touching photos to share. But sweet baby girl, these are for you :).