Many of you know that I'm a full time working mom and that while it's a necessity for us (Kevin has been a full time student and is now starting his own business), I also really enjoy it. I find a lot of fulfillment in strategizing, planning and forecasting for the many challenges and successes of the company that I work for, and while I don't know if I'll be doing what I'm currently doing job-wise forever, I do anticipate working in some sort of capacity for a long, long time.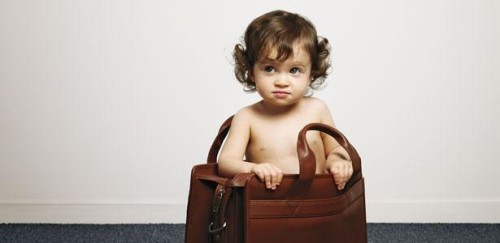 About a year ago I discovered this article by former director of policy planning for the State Department, Anne-Marie Slaughter. She describes a society that can't support a woman who 'wants it all' but openly challenges business as we know it today to build a society that can, without abandoning the morals and principles that many of us moms hold firm (namely, the family). She left her chance-of-a-lifetime position in Washington DC to be with her family (and to continue her more flexible role as dean of Princeton's Woodrow Wilson School of Public and International Affairs). I found her article (and I read it word for word – you'll love it I'm sure) very compelling and very in line with what I hope we are growing towards. In a very coarse summary, she shares how she believes companies can create flexible working situations that support both the family and a growing business. She also discusses the various stages that we'll encounter as women in life and how we are constantly changing and evolving our role. Employee, employer, mom, entrepreneur, student, volunteer, business owner, c-level vp, grandparent… so many different stages. We don't necessarily have to do it all at the same time. 
I'm fortunate that my day job offers me the flexibility to be a good mom and a good employee. It takes a lot of organizing and a lot of self-sacrifice, but finding that stride feels good. I was honored when Corinna (also working mom) of Track 8 asked me to guest post as part of her series on working moms. Check it out here.
We are traveling to Florida for a wedding and a little R&R this week and haven't had much internet access while on the go, but I do hope you'll pop over to Corinna's blog to check it out!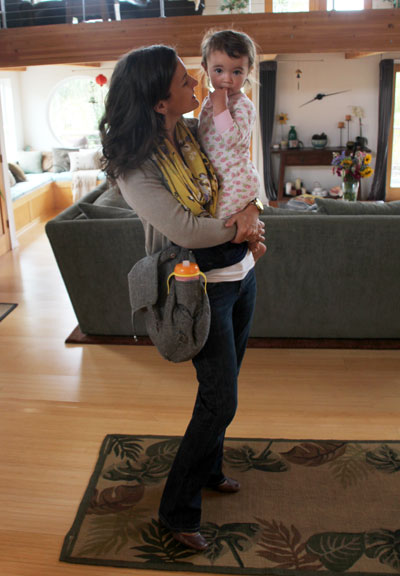 Liv & I traveling for work last year (here are two posts on traveling with babies & toddlers as well).