We headed out to Florida last week for a wedding and to relax a bit as a family before the summer was officially over. It was a much needed vacation! Beautiful beaches, warm weather, good friends. Heading home we also managed to visit not one but four cities (with an unplanned overnight in Phoenix – where we had family, huge blessing) due to inclement weather. Travel at its best :).
Such a great family getaway! Haven't been to the East Coast in a few years and that Atlantic Ocean was as green and warm as ever. Here are a few snapshots from Instagram: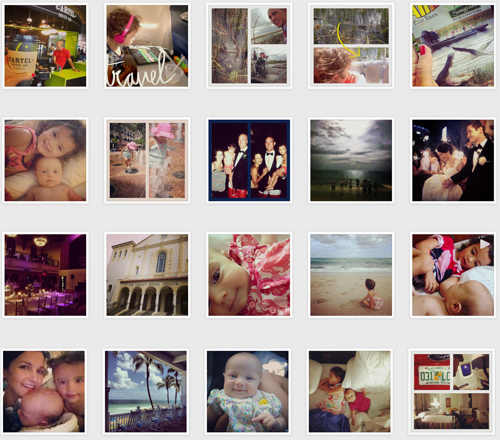 Highlights included a fantastic hotel find – 50% off last-minute through the iPhone app Hotel Tonight – in Fort Lauderdale, complete with lazy rocking chairs to soak in that idyllic ocean.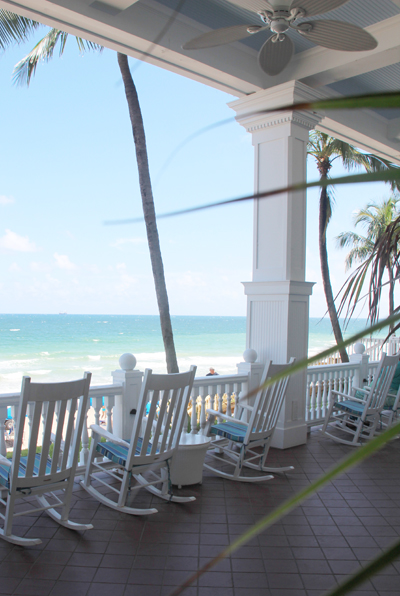 Much needed laying on the beach and playing in the sand… (I feel as if summer sort of skipped over us with Taylor's birth. We haven't even visited our own San Diego beach in months and months).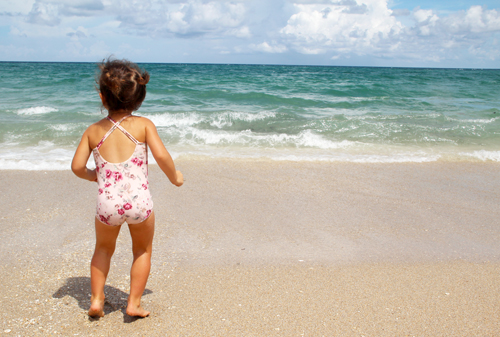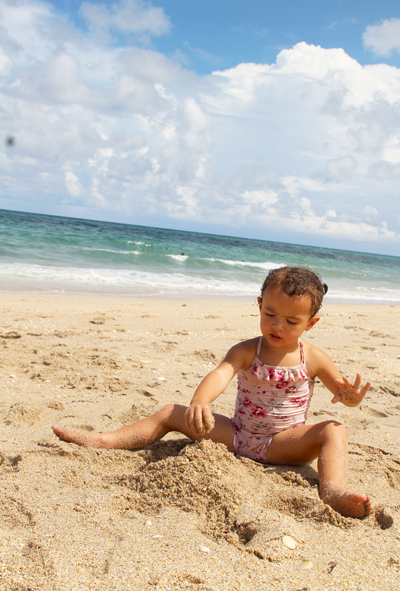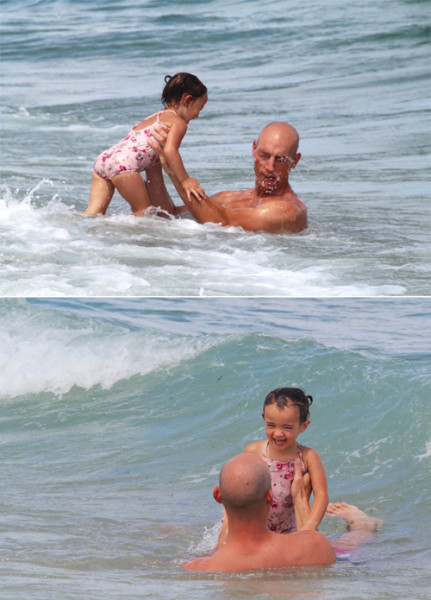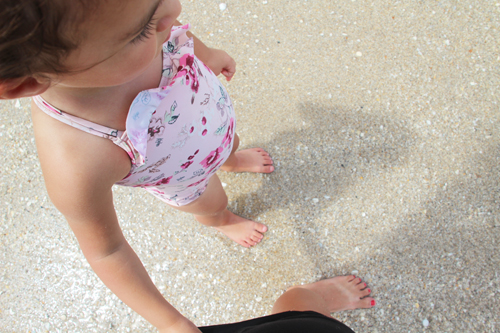 A beautiful wedding: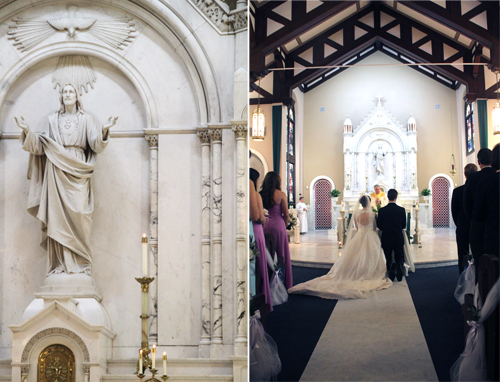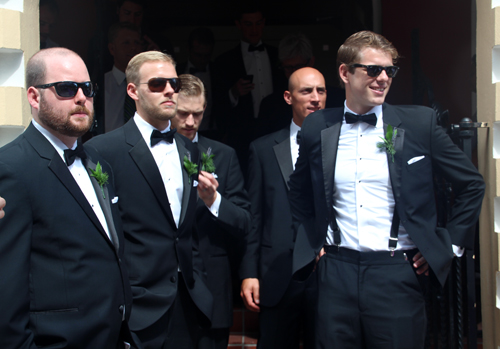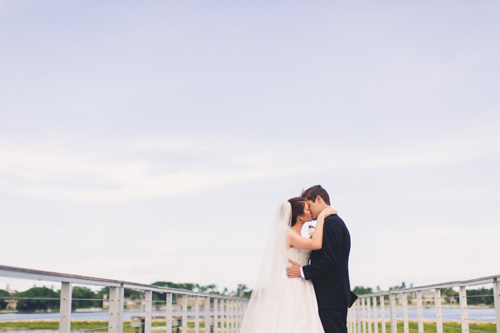 That last one was by the fantastic photographer. Love the photo and couldn't manage to snap a picture of them together while it was still light out.
Liv really dug the trolley transportation!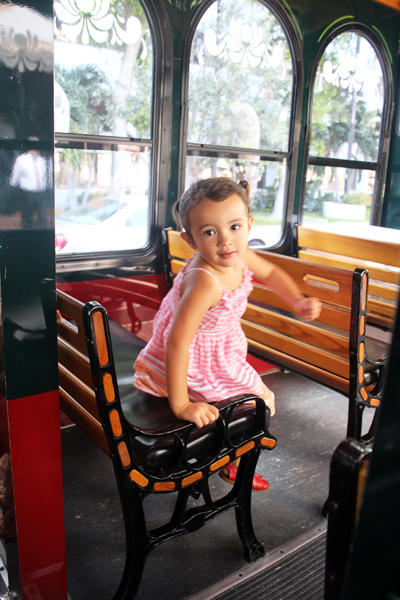 And the sparklers were one of my favorite details.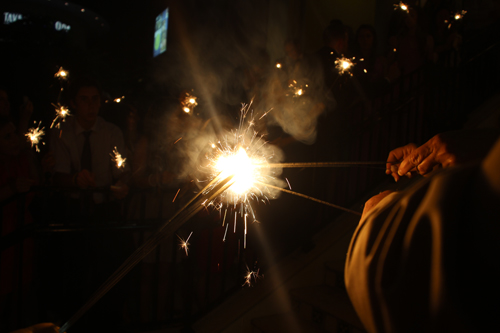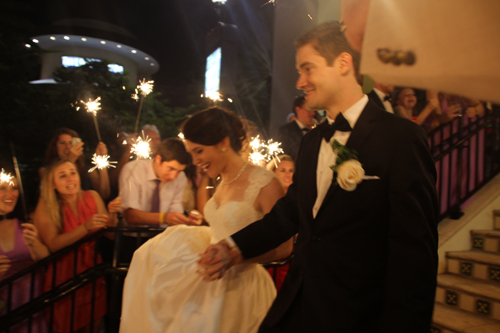 We couldn't leave without an alligator sighting. Because who doesn't want to see an alligator whilst in Florida?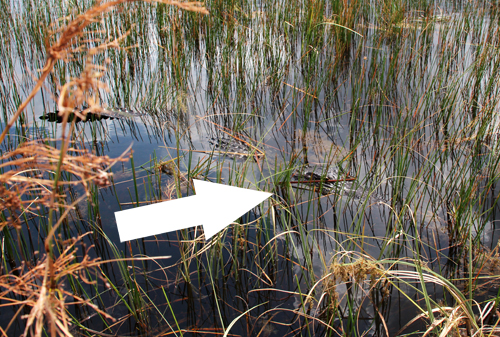 So we took an airboat tour – reminds me of Waterboy? – around the everglades through Sawgrass Recreation Park.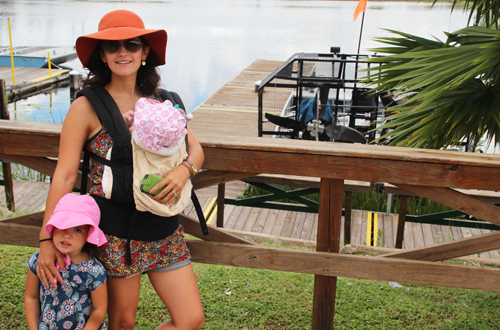 Just before a big storm hit!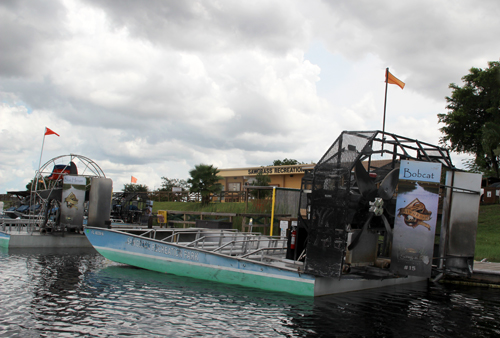 It was windy!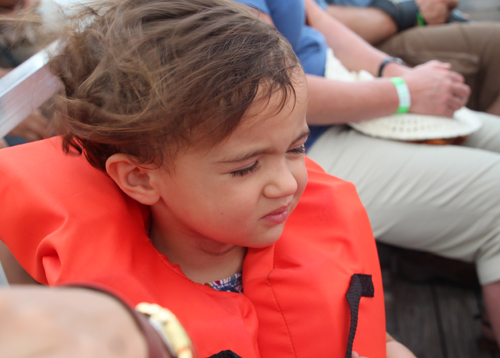 But Taylor didn't seem to even notice that we were on a boat.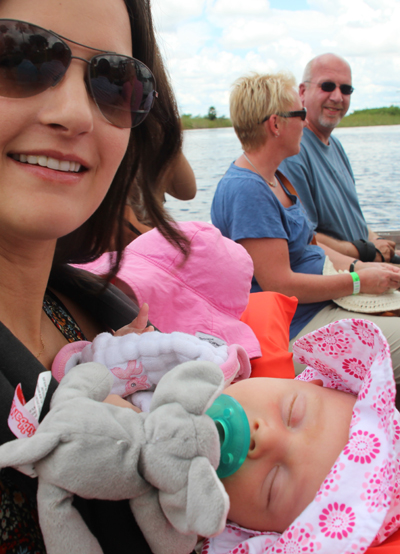 We spotted this guy as he lurked around the airboat. He started on one side, seemed to notice Liv and swam over until he was directly in front of us on the edge of the boat… just staring and waiting.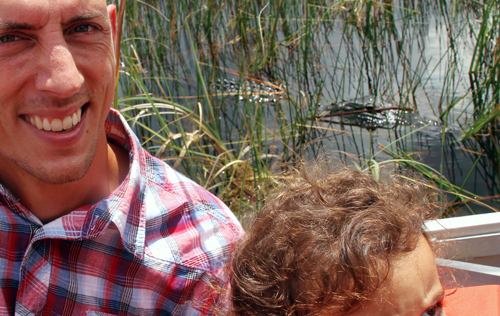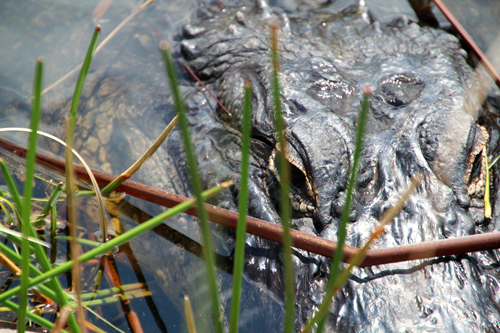 Kept all hands and feet intact and inside the boat at all times. Whew.
A great getaway for our little family of four, we were all getting a little restless after more than a few months at home. But now it's nice to be back after a busy adventure.
PS More Weekend Fun posts and Travel Adventures from around the blog.