When we moved into our 1930s home I expected the big overhaul projects – a remodeled kitchen (actually, we moved it), a from-scratch bathroom (those closets weren't nearly as useful), a yard overhaul, a future master bedroom/bathroom… But because those projects take years (and years) and an older home continues to get, well, older, I realized that there were a few smaller updates that I could make that would help the home feel a little less dated at a cheaper, quicker pace.
I shared my first four tips in part 1, and today a few more ideas on making an old home feel newer. The funny thing about all of these examples is that they seem pretty intuitive and easy, but most of them took me a few years to either recognize or get around to completing (just because it's easy doesn't mean you get around to doing it). Oh boy have I learned that one! When and if we move again, these are at the top of my list!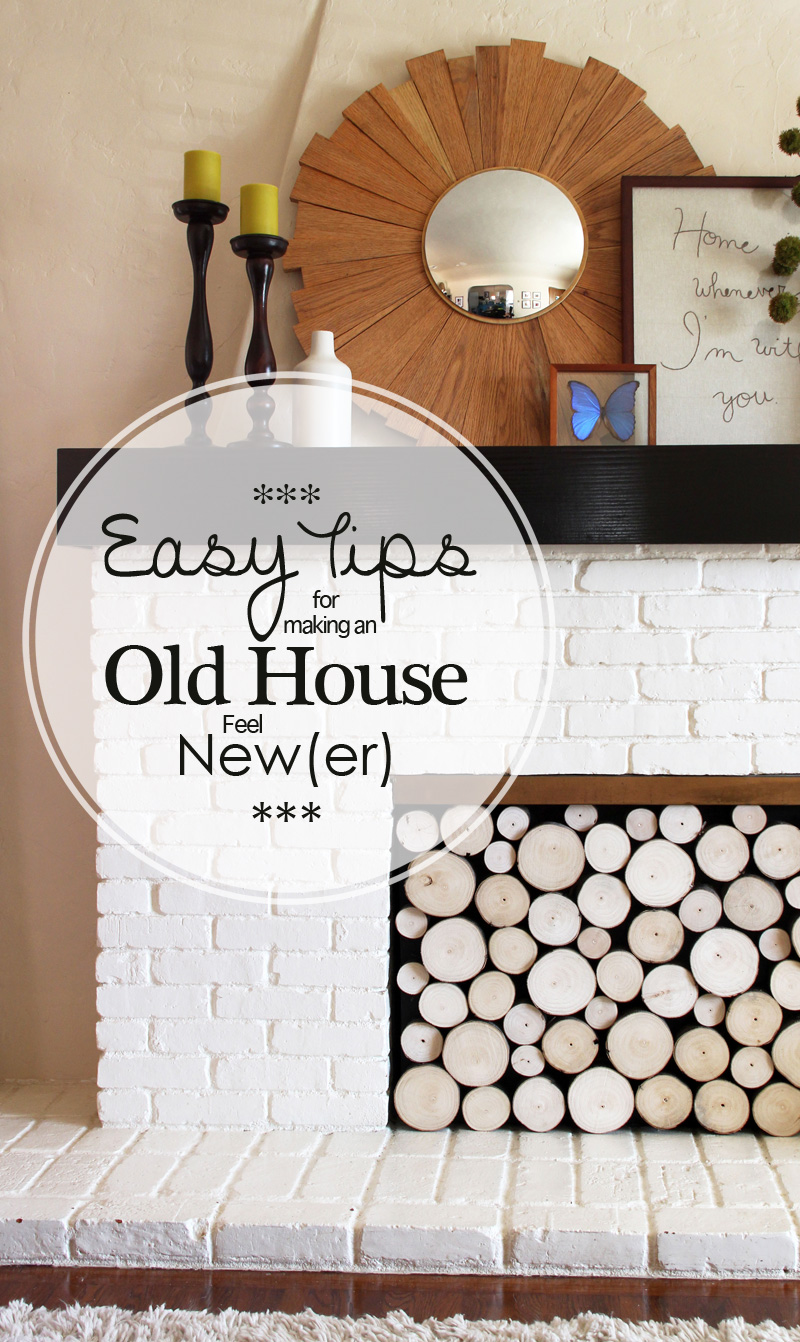 New door hardware.
We actually still have quite a few rooms in our house with these worn silver door handles, but the ones that we have switched out give the doors a brand new feel!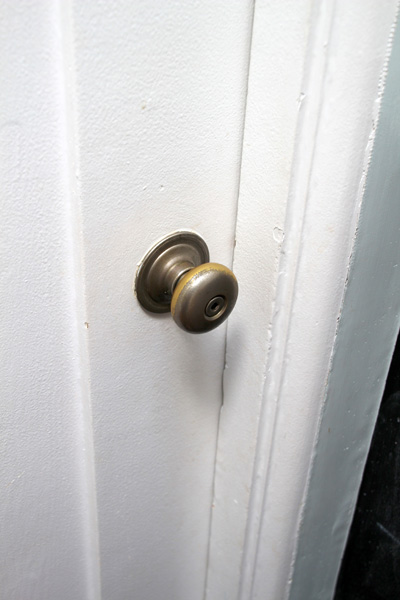 The doors may be old but now they are quite handsome.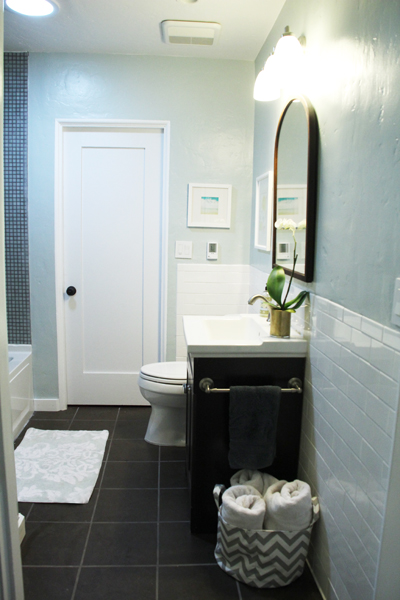 A closer look: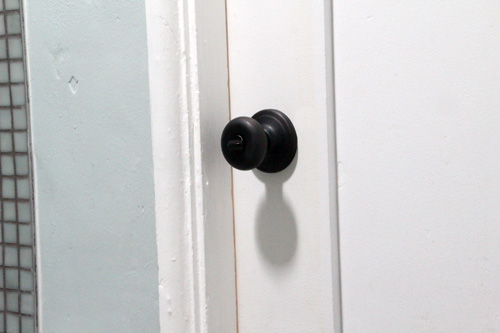 Switch out old light switches and electrical plates.
This one has the same effect as switching out door handles but might take a few more minutes (or an electrician about 30 seconds) than the previous tip.
Here is an example of a light switch/electrical outlet in one in our house that I haven't been able to update  just yet because, well, they don't quite make 'em like this anymore: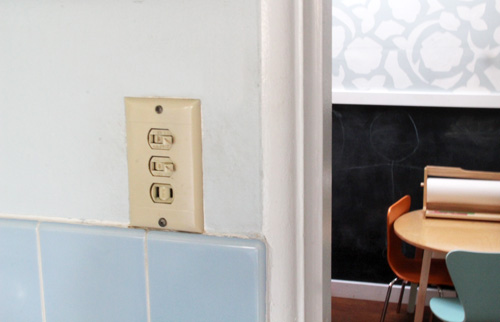 It's safe but not up to code to simply switch out the plate (if we could ever find a new one…), but when we take on the master bedroom/bathroom remodel this guy will get updated.
This plate from our living room is much prettier! Makes a big impact to see all of these guys when I'm walking around the house, maybe it's just a home owner thing?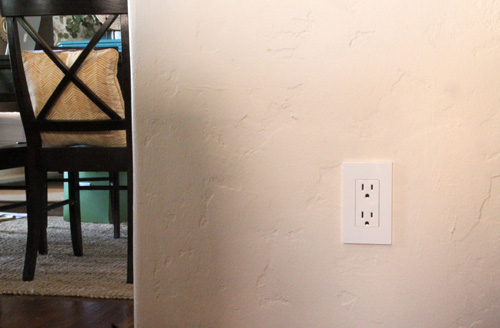 Go white.
Speaking of updating from yellow to white, giving all doors, windows and molding in the house a coat of bright white paint makes a world of a difference. I didn't realize how much of a difference till a friend repainted all of her off-white doors stark white. The feeling of age when walking down that hallway was basically lifted from the house. Wow!
This isn't the greatest example (because those doors there on the side were actually that same yellowish white at one point) but here's how 'going white' worked out for one cabinet in our hallway.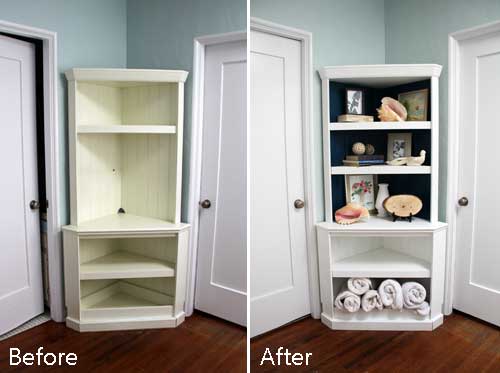 And as for the trim on the outside of our house? Same feeling.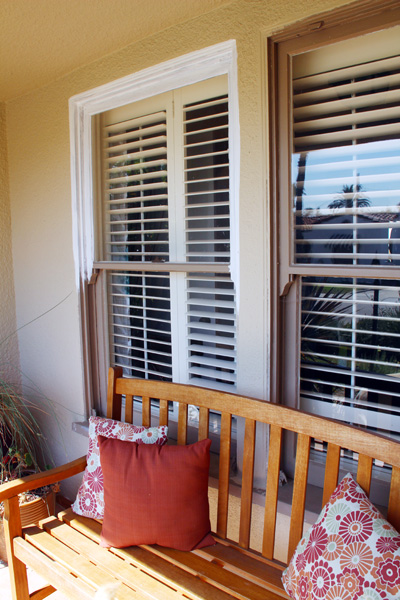 Speaking of paint, this might be a tad obvious but it's amazing what a fresh coat of paint can do for a space! I feel like each room that we paint becomes more and more 'us', and it's the easiest way to evolve a space when you're ready for a change.
A few more ideas including thoughts on older fireplaces, faux molding and mirrors posted over here in part 1 of this little series.