A little follow up to last weekend's post.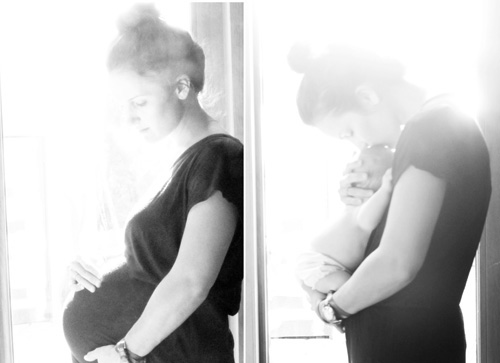 Before and after. There's so much anticipation when you're pregnant. Who will this baby look like? What will we name her? Whose temperament will she have? Will she be anything like Liv? You're really just praying for a strong and healthy baby, but the 'what ifs' are tremendous.
And then one day, just like that, she's here. And the story of that little personality growing inside of you begins. Or I should say continues. But now you get to meet her on the outside, and that has definitely been worth the wait (insert cheesy mom sob here).