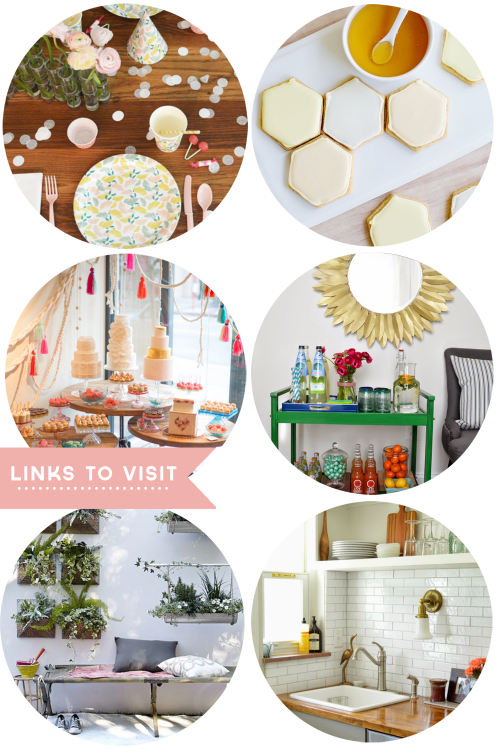 I really love it when blogs support one another by sharing favorite projects and links. There are so many out there that sometimes it can be difficult to keep track of all of the good stuff that's happening!  So if you have some extra time, you might enjoy checking out favorite finds and what's catching my eye today:
Bar carts are drawing me in… and this one made from a shelf is so cool.
Oh, paper plates.
And honeycomb cookies. (That's what those polygon cookie cutters are made for). Speaking of, Taylor's birthday is next month! I've got some planning to do.
Love me some cool embroidery hoop crafts and this West Elm look-a-like is pretty great.
A top that will never. ever. go out of style. (do I need another?)
Six signs that you're doing what you love :)
A set of these planters would look great on our deck.
These 15 international food etiquette rules make me want to travel!
What a beautiful wedding with so many pretty moments (very today, no?).
This kitchen makeover, the wall sconce is my favorite!
PS I love when blogs have weekend link roundups. I don't know if I plan on making this a regular series or just dropping it in here and again but I hope that you enjoy them, too!