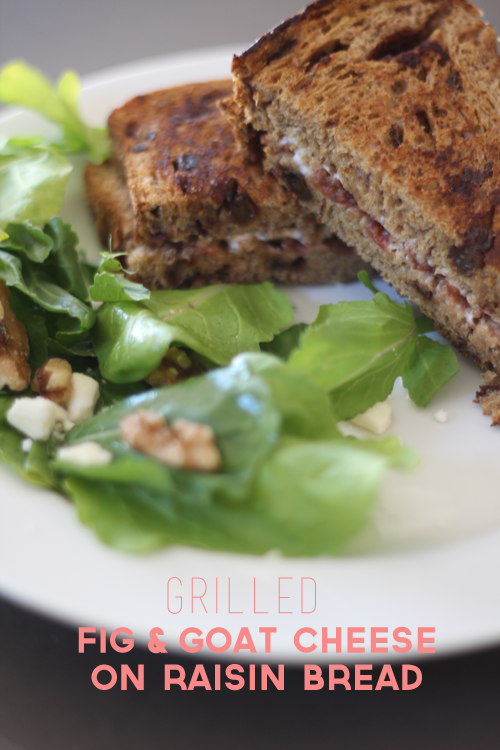 A little spin on the traditional grilled cheese can yield amazing results. My mom first started making little toasted goat cheese & jam sandwiches for us when we were younger, and recently when she reminded me of them I decided to revisit as a lunch time snack.
So good it's hard to describe!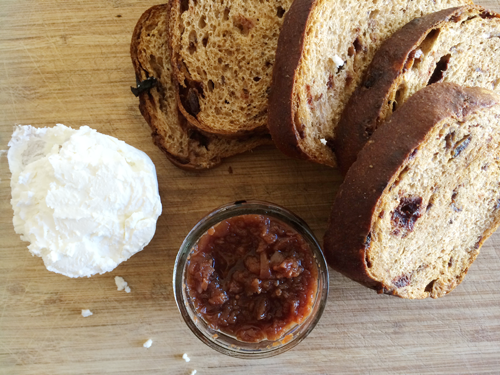 Ingredients: cinnamon raisin bread, goat cheese, fig jam, butter (for pan).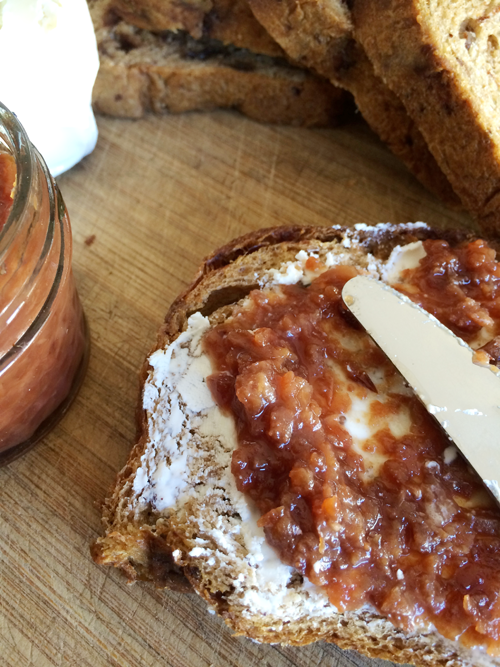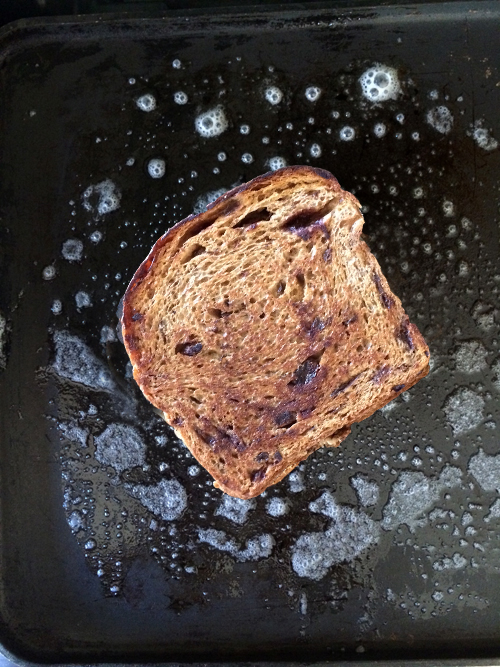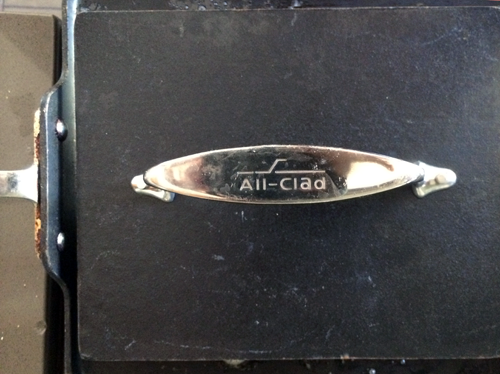 I use a square griddle and a panini press lid for toasting and smooshing. George Foreman was really on to something – anything really can be made into a flat melted yumminess. Time to start further experimenting.
Give this recipe a try (love that it takes me five minutes during the week) and let me know what you think.
PS More Good Eats recipes stored right here.
PPS Anyone considering going to ALT SLC Summer?