This is the second must-make sorbet recipe for this summer (the first watermelon & berry goodness can be found right here). It is uncannily similar to recipe #1 but with one small caveat: EASIER! I made this recipe up and I was SO beyond thrilled with how it turned out for T's first.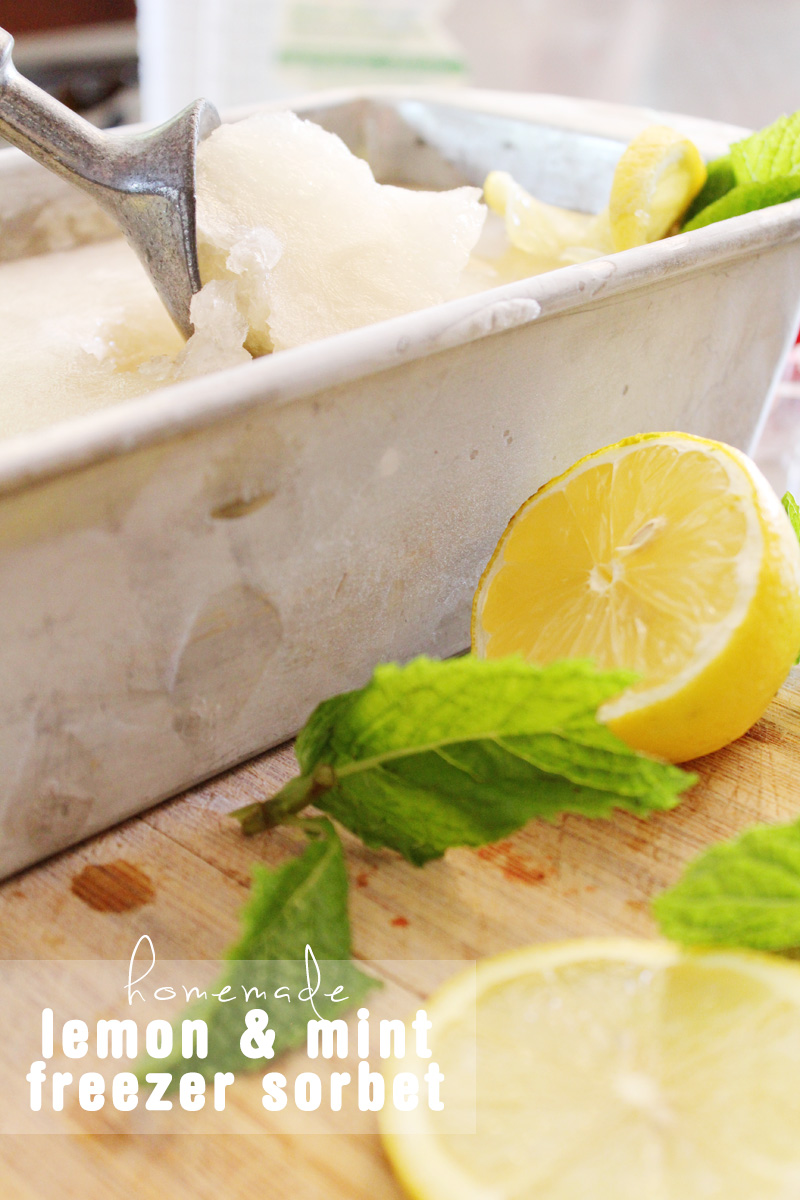 Lemon & Mint Sorbet
Ingredients: 3 cups water, 2 cups sugar, 1.5 cups lemon juice concentrate (because that's a lot of lemons to squeeze – I love Italian Volcano), mint leaves, 1 loaf pan
Combine water and sugar together in a saucepan. Bring to a boil for a few minutes, reduce heat and add lemon juice. Allow to cook for a few more minutes and add mint leaves. Stir frequently until sugar is dissolved. Pour into a metal loaf pan, popsicle molds or similar and freeze overnight. You can also omit the mint for a more lemonade-flavored sorbet result.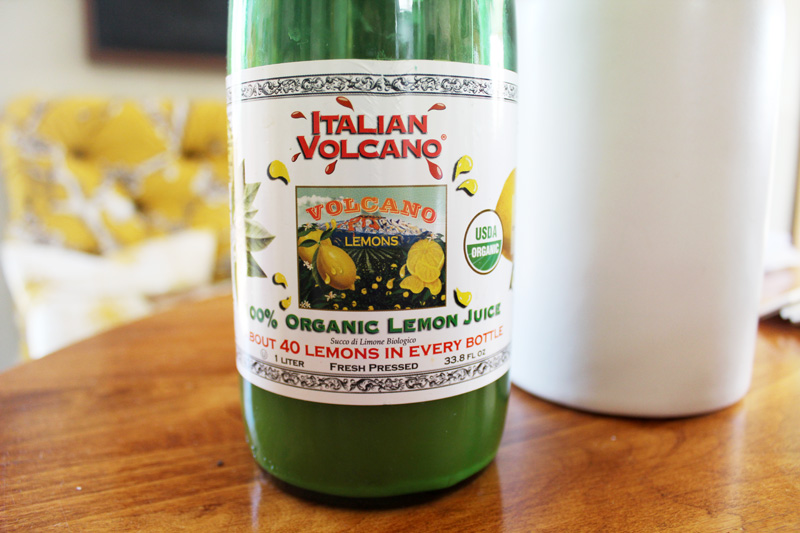 Concentrate is much more powerful than fresh lemon juice so if you do decide to sub out the real thing be sure to adjust measurements accordingly (less water and more fresh lemon juice). Be sure to taste as you go to make sure your simmering sorbet is not too strong or too weak on the stove. You can't go wrong – if it ever feels just a bit off keep adding sugar, lemon juice or water until perfection.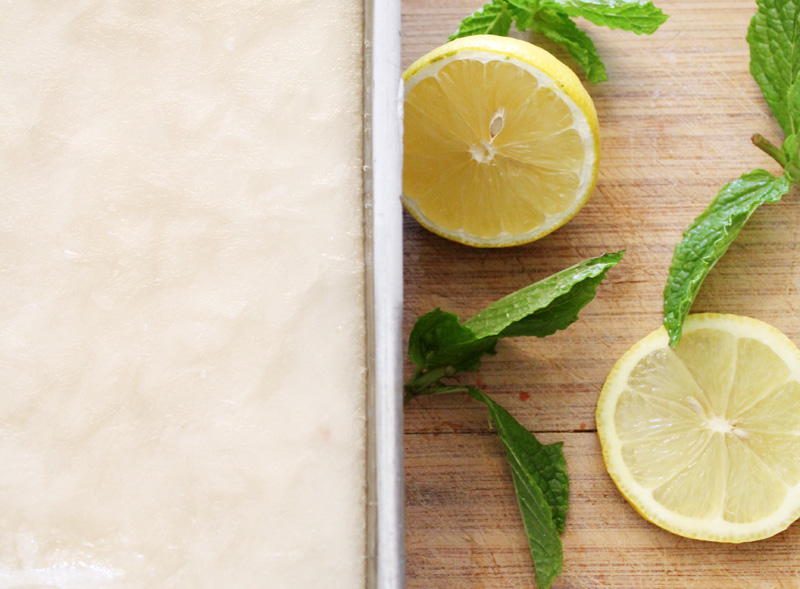 Enjoy with fresh raspberries, mint leaves and teeny tiny wooden bamboo spoons (for the ooooo effect). I also picked up several stacks of cute little gingham Oh Joy! paper cups for serving, they were the perfect size.
Okay, I'm off to scoop myself another bowl (I have an entire loaf of sorbet left over from the party!). And this is perfect for the 4th, no?
Watermelon & berry version of the above found here. More recipes and such found right here.