Very recently we were lucky enough to travel over to Maui with my family for some much needed R&R and for a family vacation.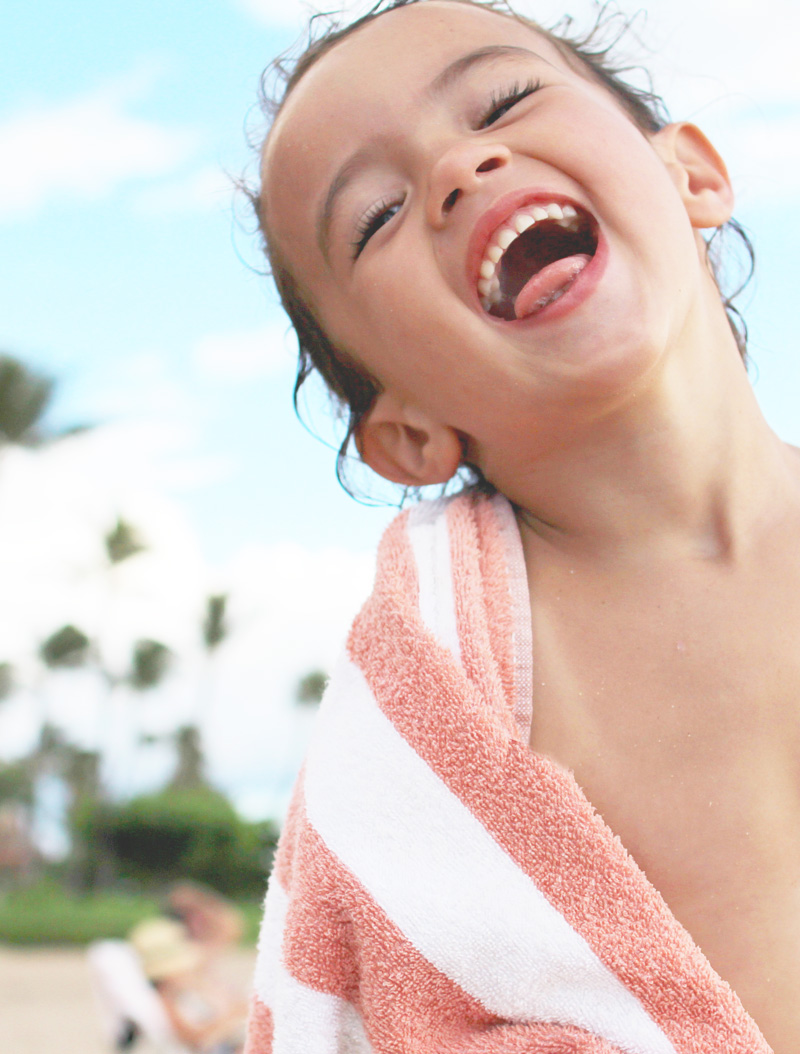 The trip was awesome, the break from 'the norm', so needed, and the rest (well, as much as you can get with two littles) was sweet. I won't overload your computer screen with vacation photos :), but if you want to hear about the start of our week (and see my favorite photos!), follow the jump.
The flights there and back – amazingly – weren't all so bad. I didn't get to nap like most of our crew but I didn't expect to :). They were lengthy at about 5 hours each, but the girls occupied themselves with crayons and videos and lots of food. T took a nap each way which was helpful (since she's the one that's easily distracted, wants to wander aisles and wishes so badly that she could say hi! to everyone) but Liv didn't close an eye with the exception of five minutes before landing on our arrival (tips for traveling with kids, how to fly as much stuff as possible for free).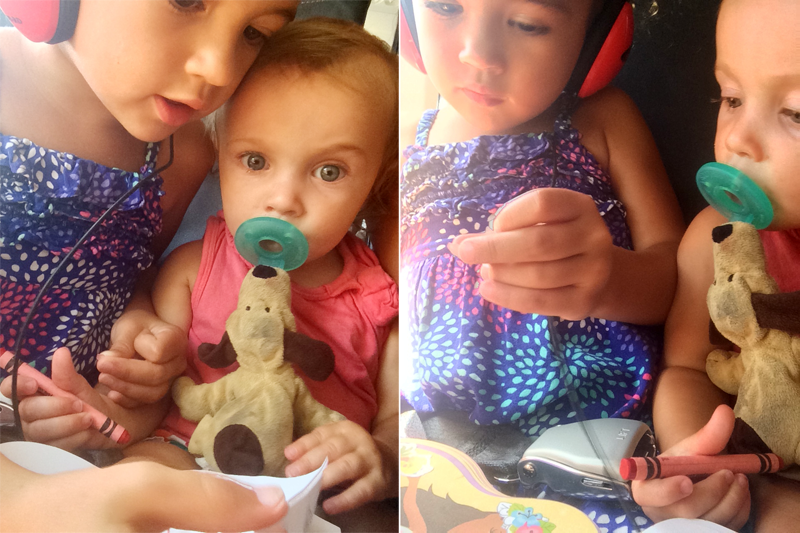 We rented a condo at the Ka'anapali Alii along Ka'anapali Beach. We've visited before (back when I was little) but having a little home rather than hotel room to call our base was a new change. It was really convenient to have a kitchen and separate bedrooms (naps!) while still being so close to the water.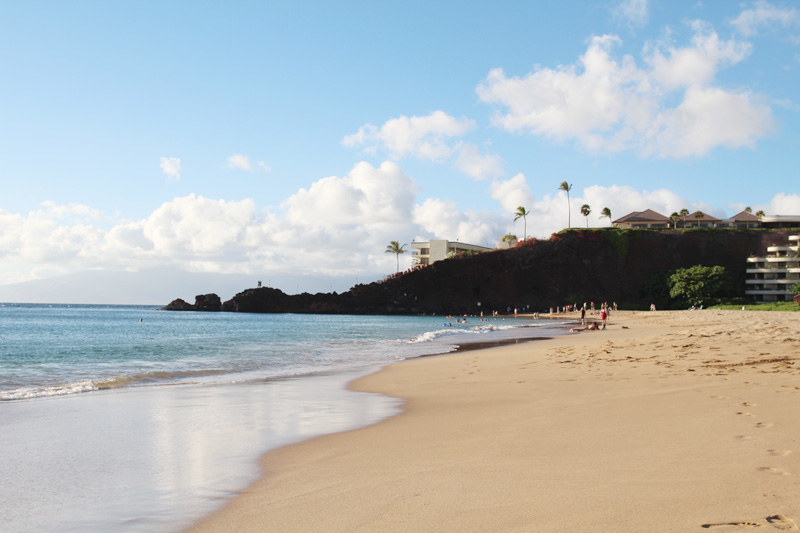 The girls were immediately smitten with the pool. And we spent a lot of time there swimming and jumping and toddling about.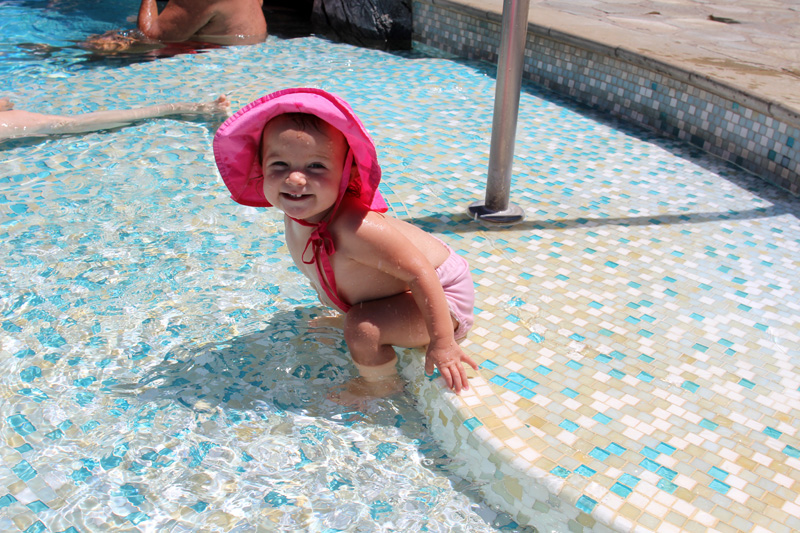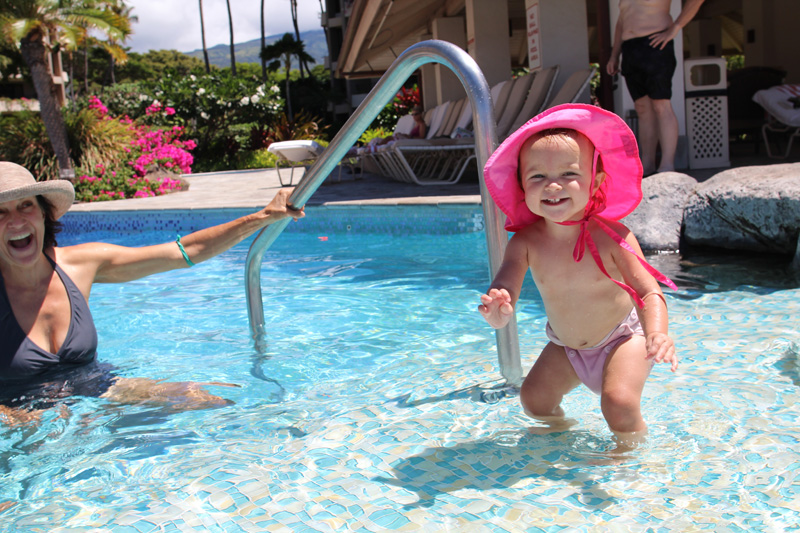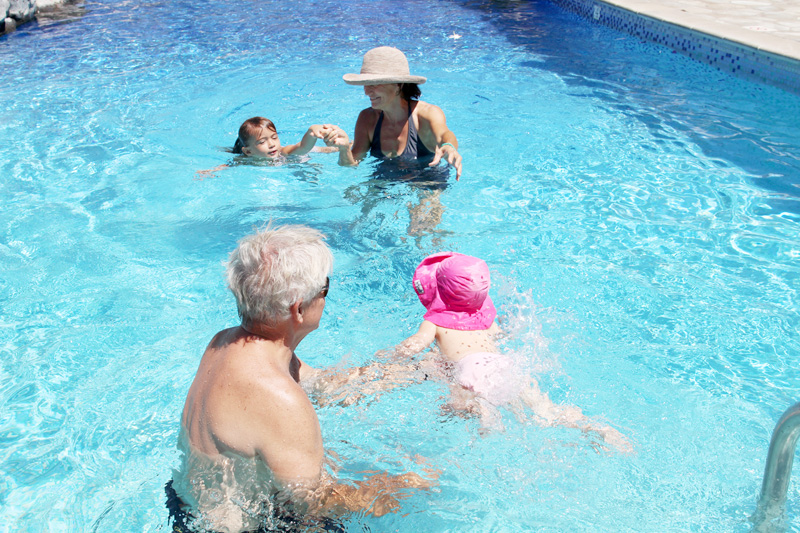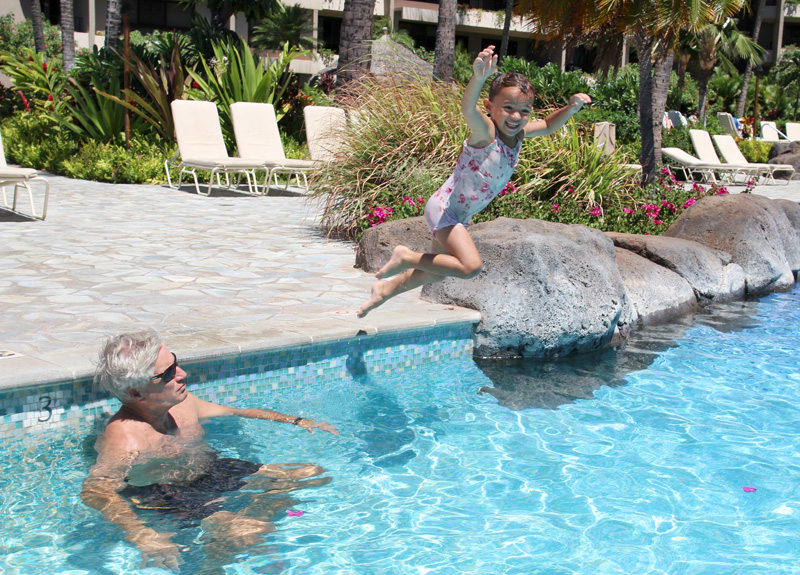 This was not our first vacation with grandparents, but I was just a teensy bit nervous about the different quality/feel of a trip that included more than just our little fam of four (maybe I've been yearning for one of those for a while). Turns out having extra sets of hands is totally, 100% awesome.
We could not have managed the peaceful moments, days that we snuck away, or overall kid monitoring any other way. Plus, we were the guests on this trip so the whole thing would have never happened without a super supportive extended family.
And Liv, this girl doesn't know how lucky she has it. One day, one day.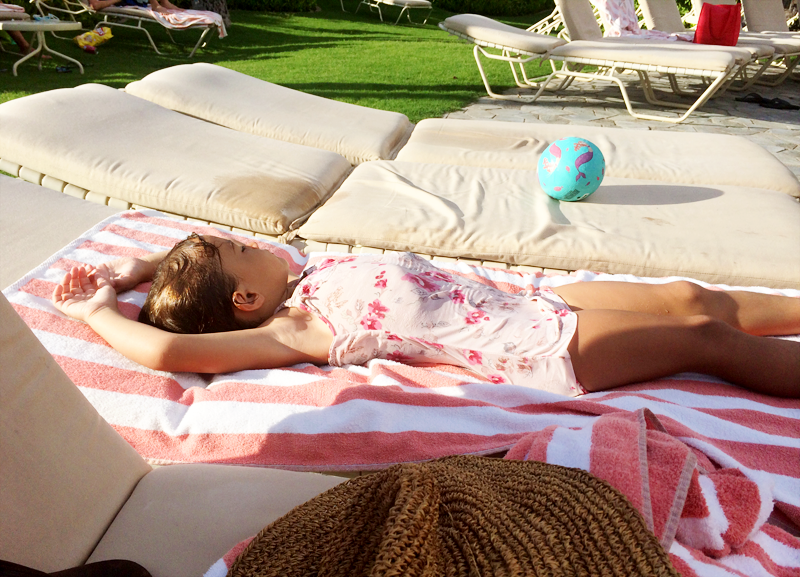 That beautiful, expansive white beach was just past the pool. I mean, how cool is that? Choosing between beach and pool was more like choosing between water with sand or water without sand.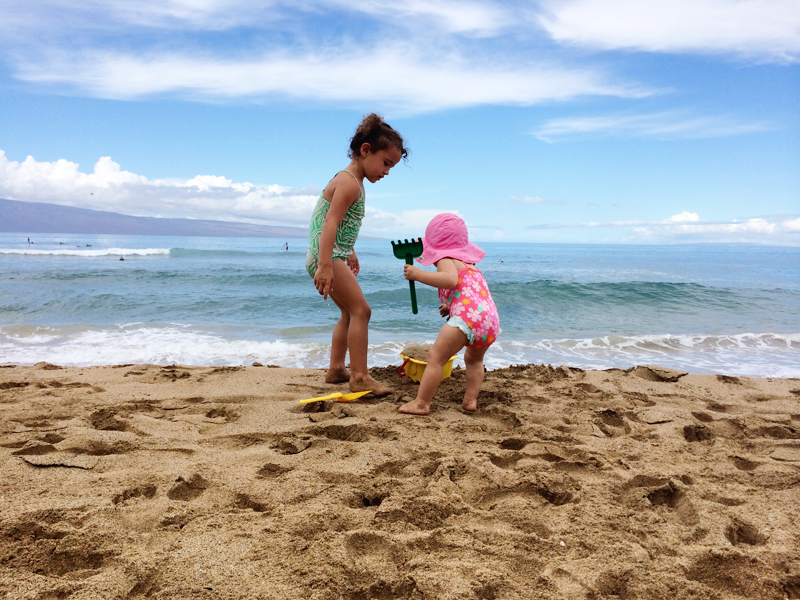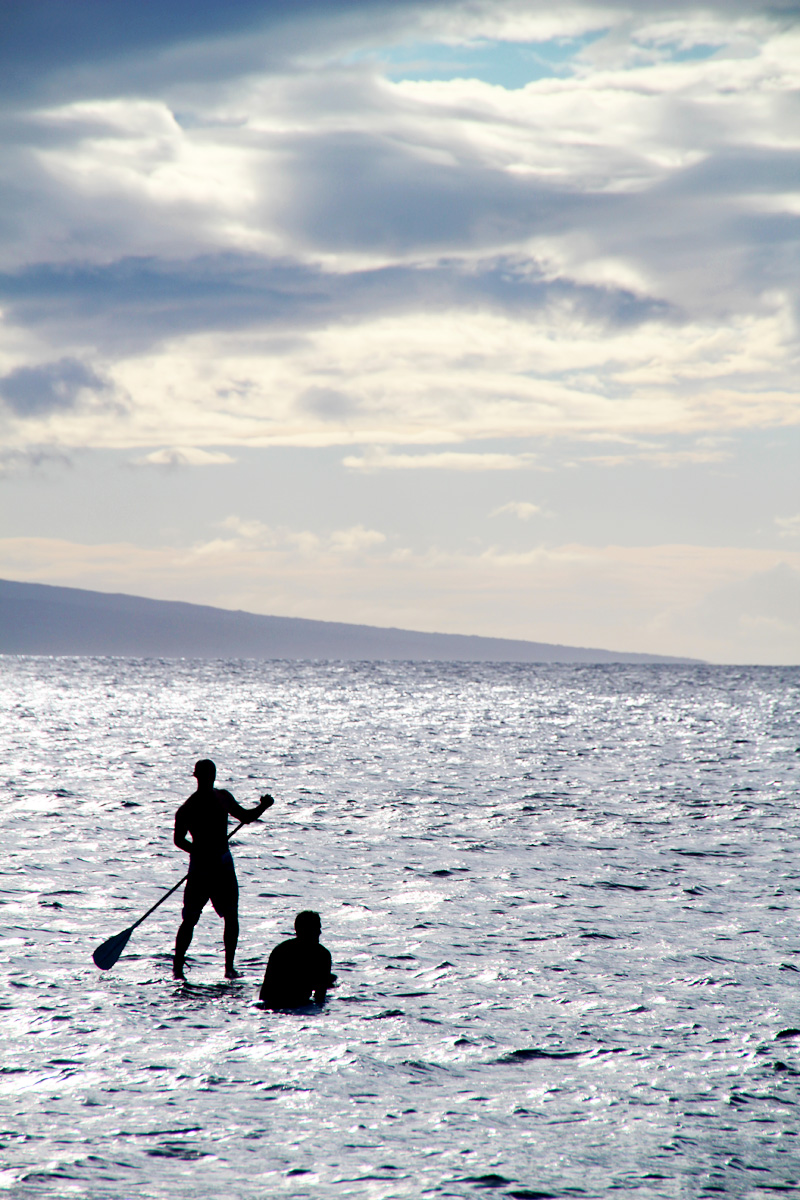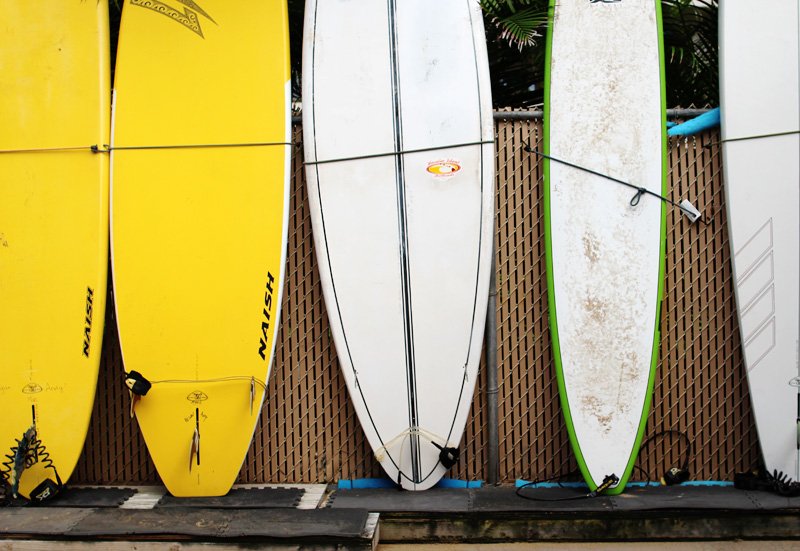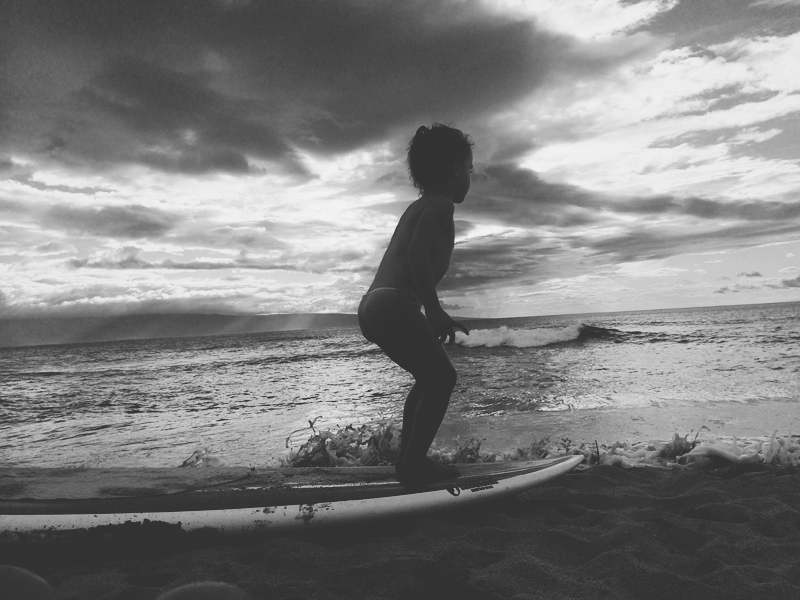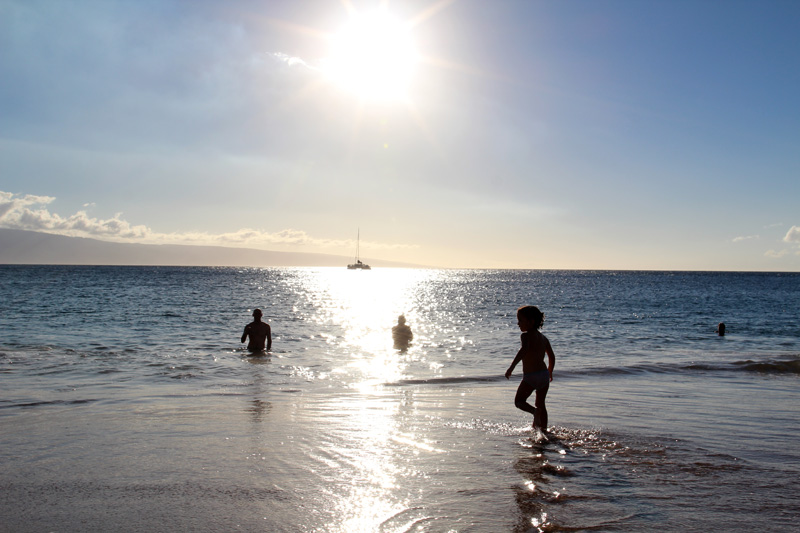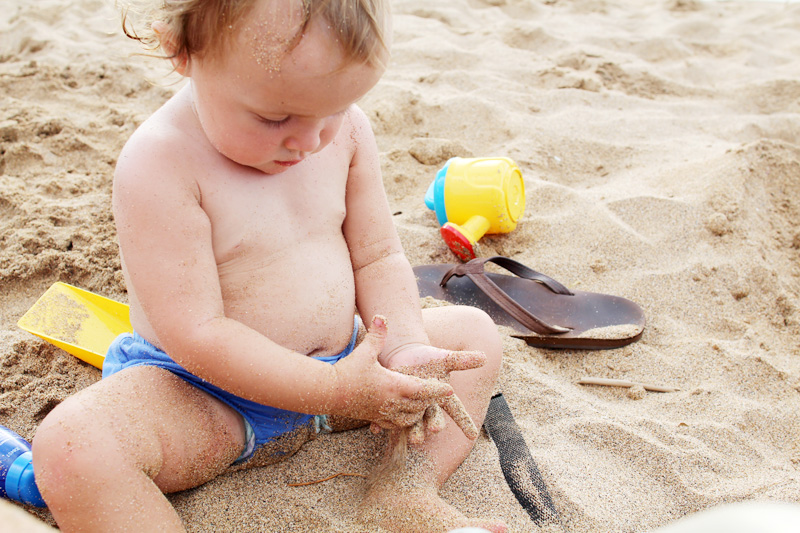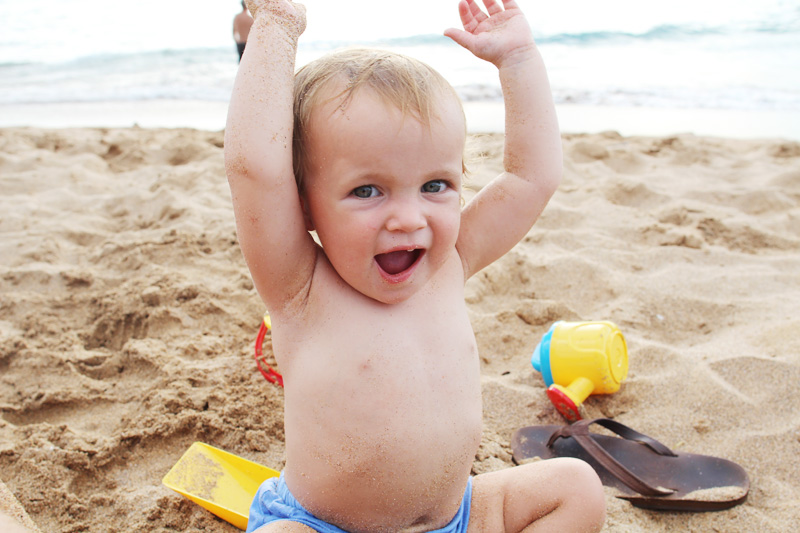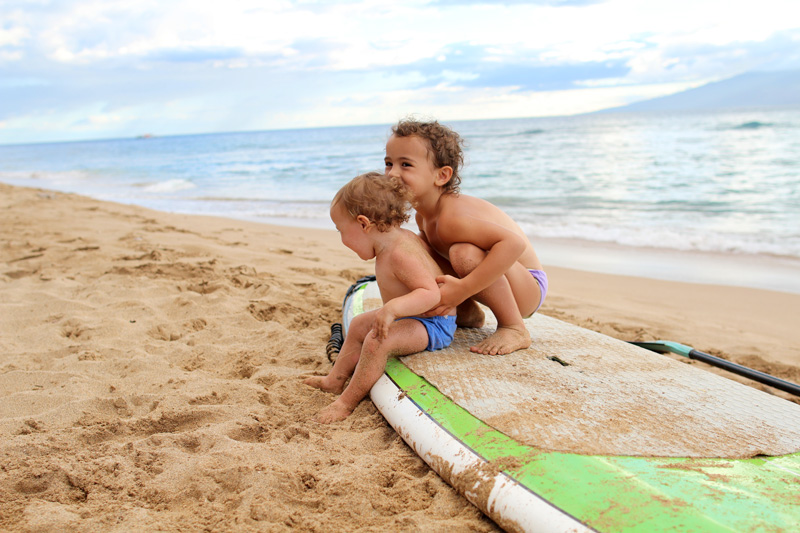 Liv is my little photographer. Put a camera in her hands and she will capture everything (I mean, everything – your shoes, the plant next to you, the sky). There were a lot of opportunities to hone her skills on this trip with her (mostly) willing subject.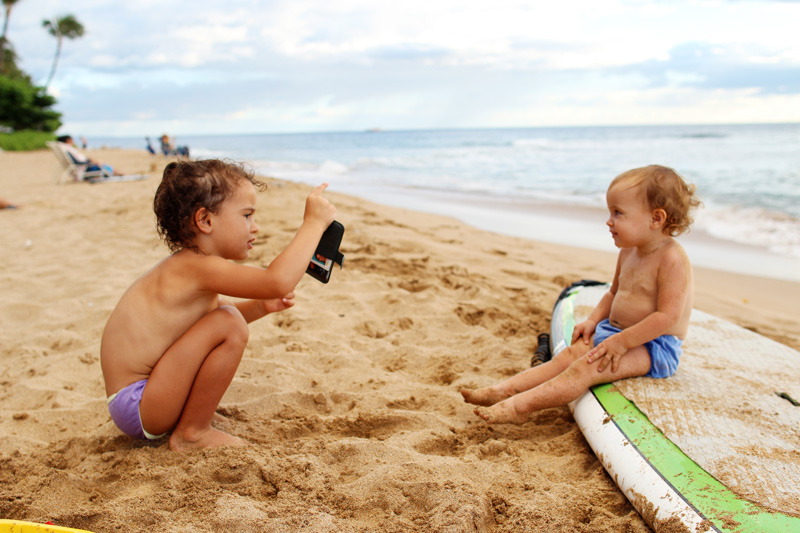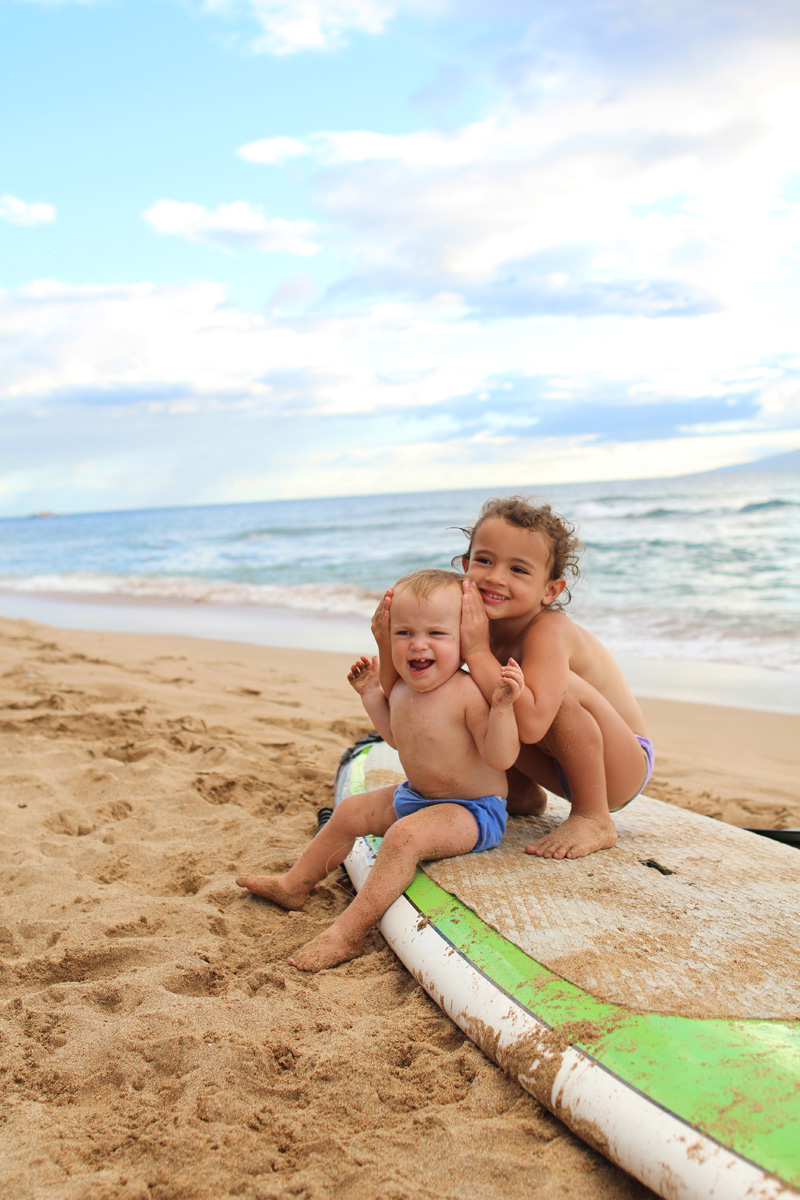 One of the days my dad, brother, Kevin and I booked a sailing and snorkeling trip to Lanai (an island just off of the coast of Maui).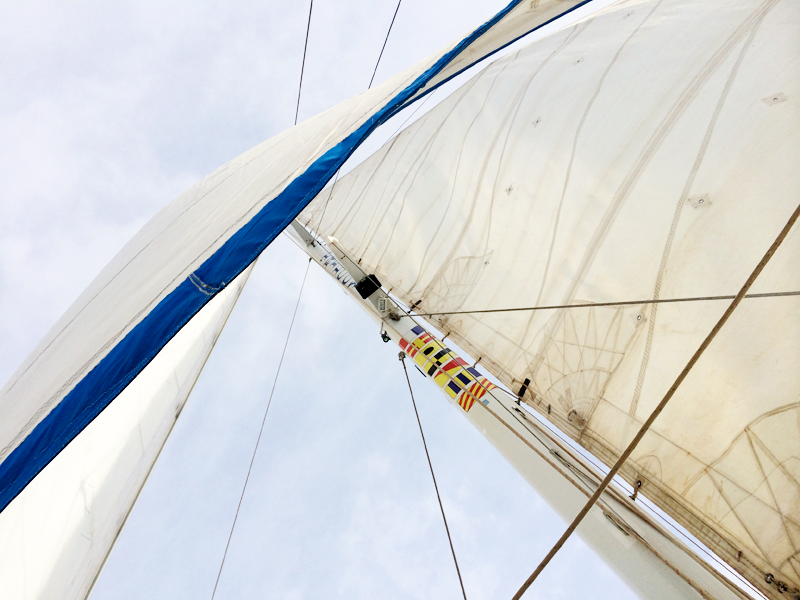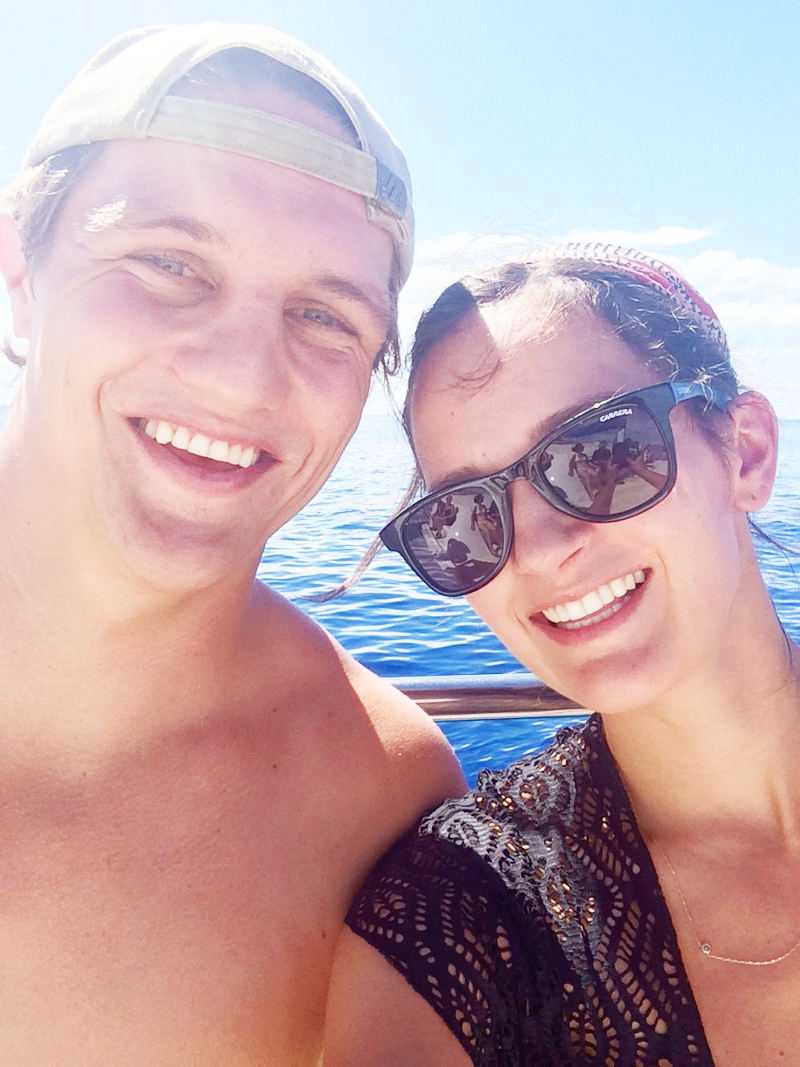 I was nervous about bringing my camera so I toted along just the iPhone instead (#selfiespottinginthesunglasses). I did manage to snap this shot of the fresh cinnamon rolls that the crew served up aboard the Trilogy. Oh man, talk about fuel for lots of swimming. So darn good.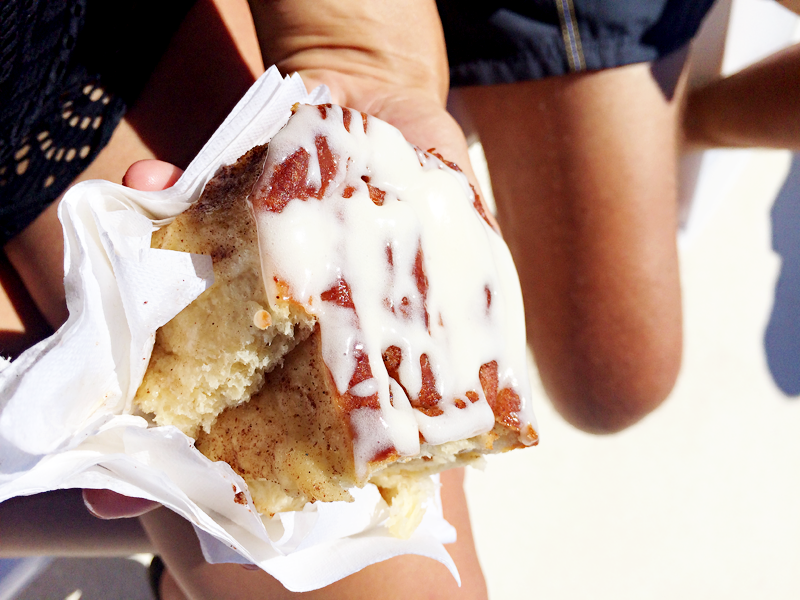 Kevin wanted to add a little adventure with just the four of us (especially after snorkeling in some of the clearest waters on this planet), so he booked a submarine trip one afternoon so that the girls could really see what was going on under that beautiful ocean water.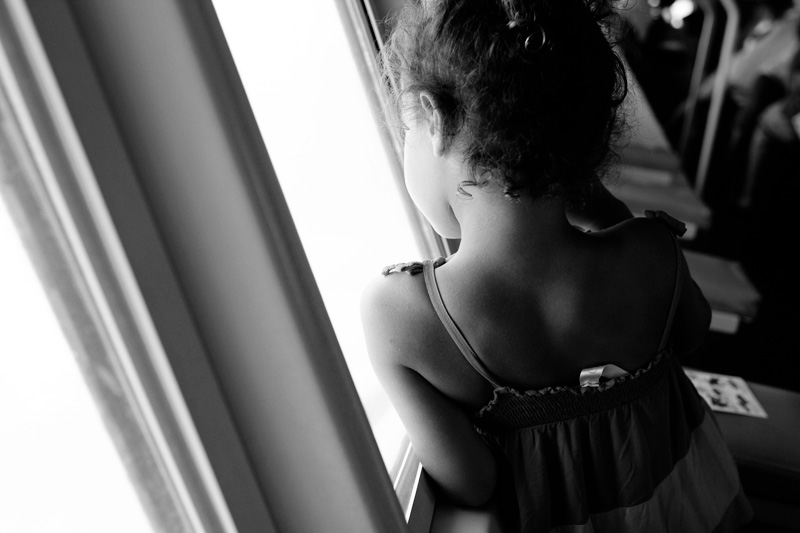 It was nearly impossible to capture clear photos down there, but the crew passed out tropical fish ID cards and we used them as a scavenger hunt game. They also had divers that circled the submarine and brought sea life like starfish and coral up to the windows for a better look. You really could see so much neat life along the reef just below.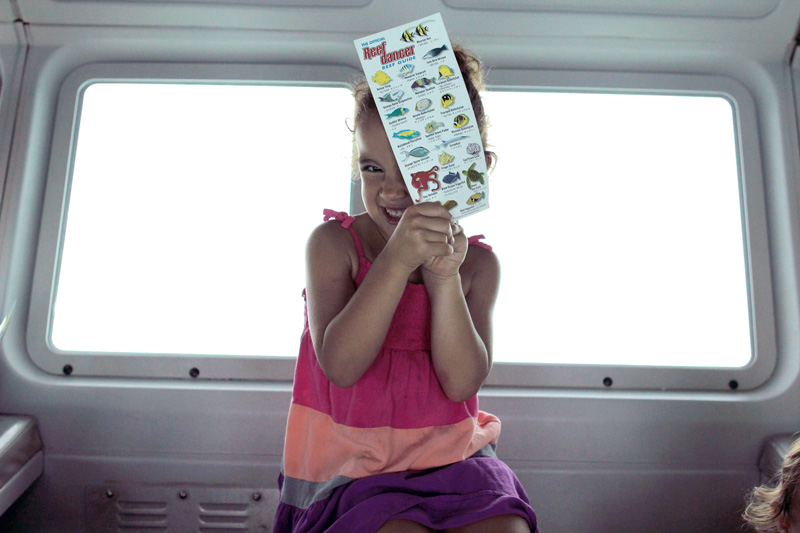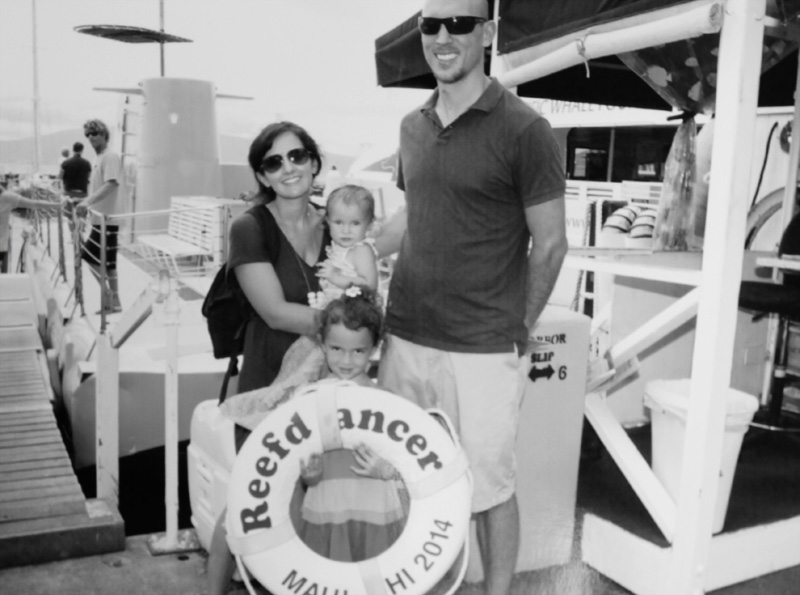 It was super touristy and totally for kids. We didn't have to worry at all about the girls moving from side to side of the submarine or stepping over other children for a better view because everyone was doing it, it was pretty nice :).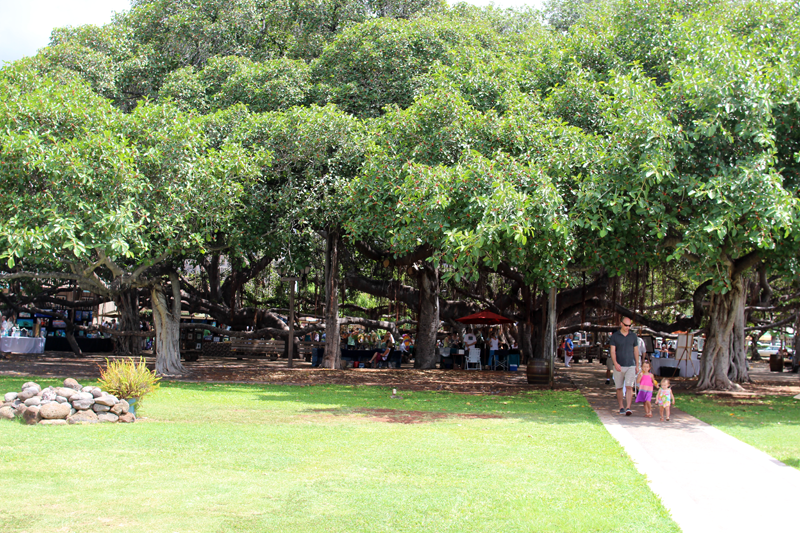 Afterwards we took them out for shaved ice in downtown Lahaina. Local Boys Shave Ice is the best! (They add a scoop of sherbet at the bottom and a licorice stick and cream soda on top – it's like the never ending surprise treat.)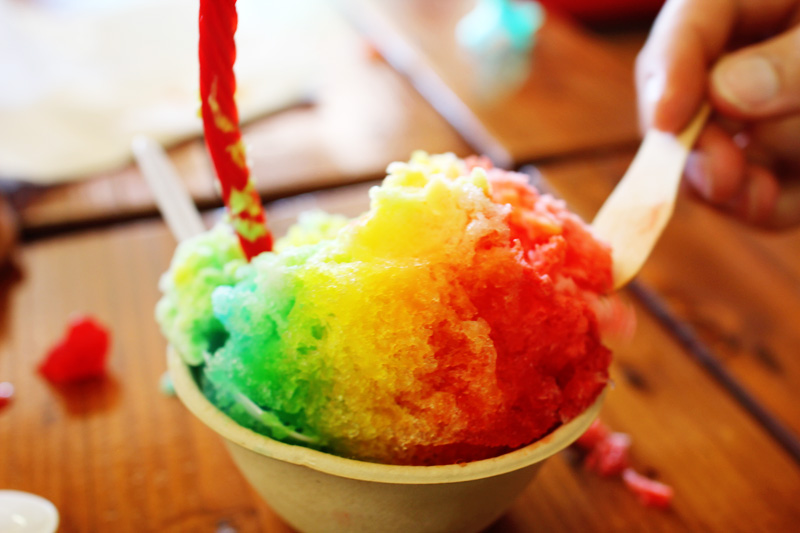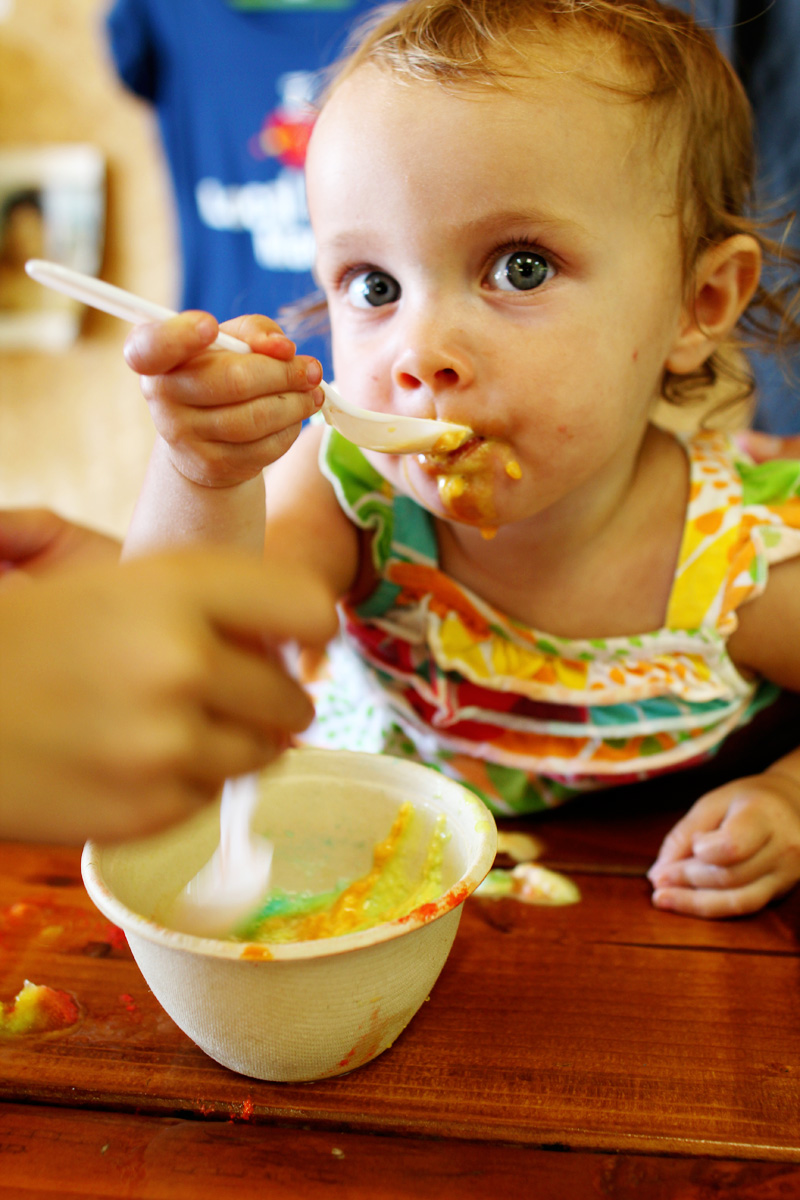 And then, of course, back to the beach.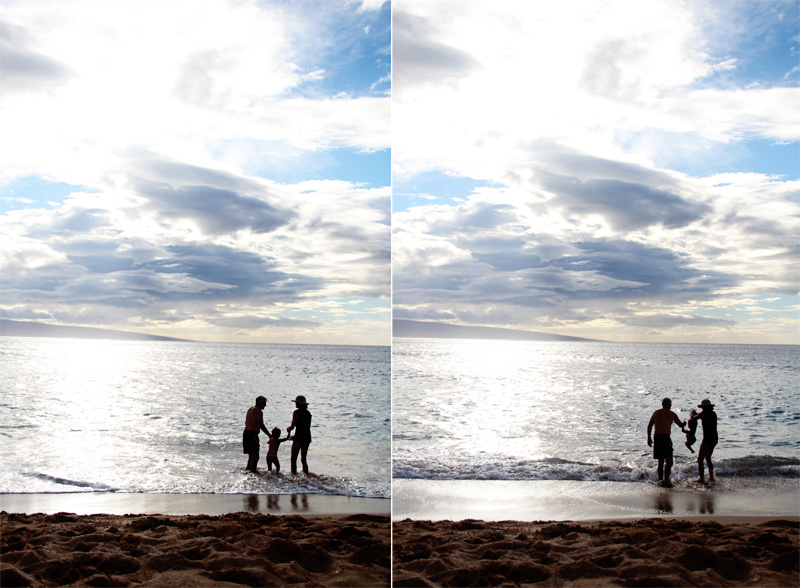 The weather was beautiful and perfect most days, the computer was shut down for work, blog, email way more than I anticipated, and seeing the excitement through the girls was unexpected and fantastic (Liv loved the trip so much that she cried on our way to the airport home).
Oh man, I've just overloaded you with photos though. The second part of our trip (and recommendations) to be continued :).