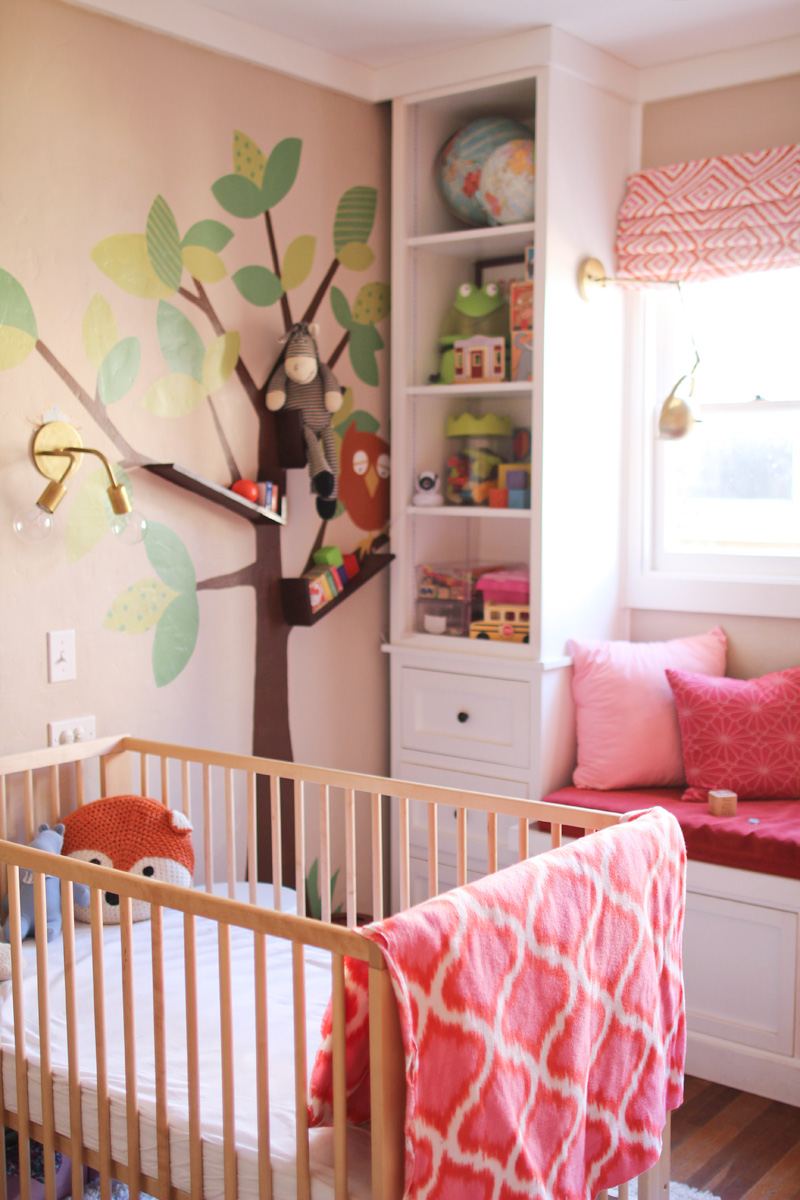 We have been playing with rearranging the beds in the girls' room to make room for a larger twin bed for Liv. She has officially outgrown her mini toddler bed (we probably could have skipped that step altogether, it lasted maybe a year) by ending up on the floor of the room every night. More on the reconfiguration to come… we've purchased this bed from Ikea and I have plans to cut off the headboard and push it up against the pink starry wall to create a day bed.
Here's a reminder of the layout as of just a little while ago: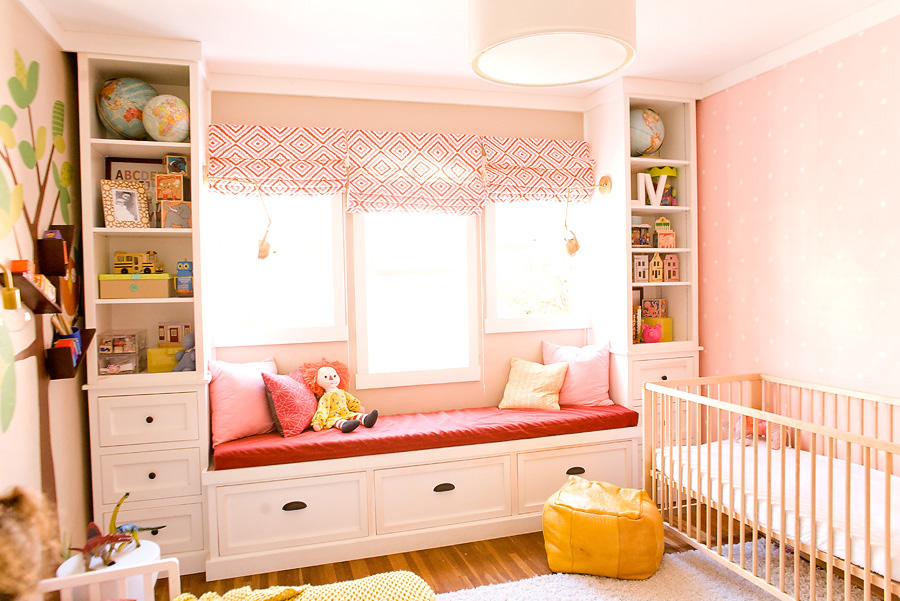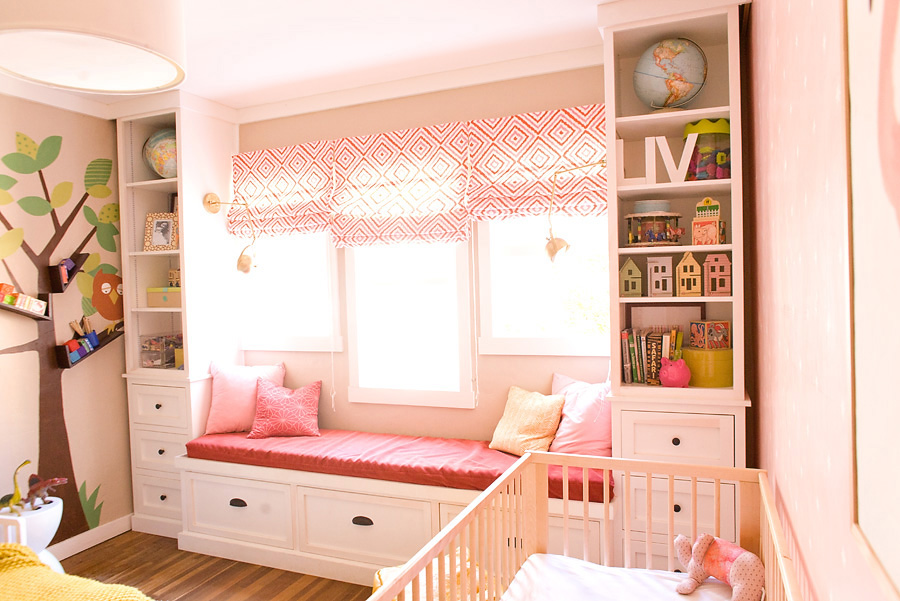 Crib up against the wallpapered wall and toddler bed tucked between the built-in bookshelves and acrylic wall book shelves.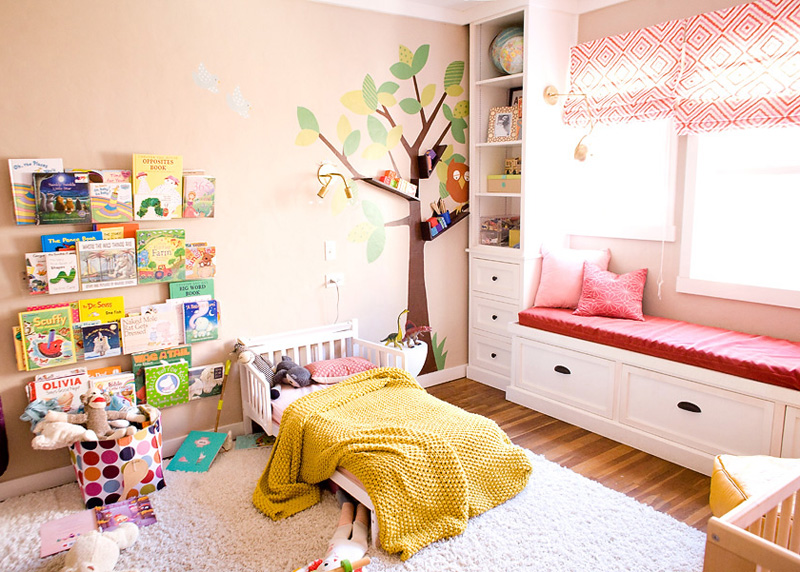 The new crib has a similar footprint to the toddler bed, so we'll see how this works out (the crib already feels so much more imposing than that little short bed!) but big changes are in store for this space when we have three, so….
We'll need to start getting used to more cozy layouts and paring down on the overflowing boxes of toys.
In the mean time, we were asked if we'd like to review a Motorola baby monitor for Taylor (and the new babe – t minus 8 or so weeks!). Back when Liv was just a teeny thing, I researched video monitors but they were still tube-style TVs in black and white (or in the $4-500 range). I did a little diy digging and almost successfully made my own with a web cam and an attempt to stream it to my iPhone. That failed despite lots of almost-made-it-happens.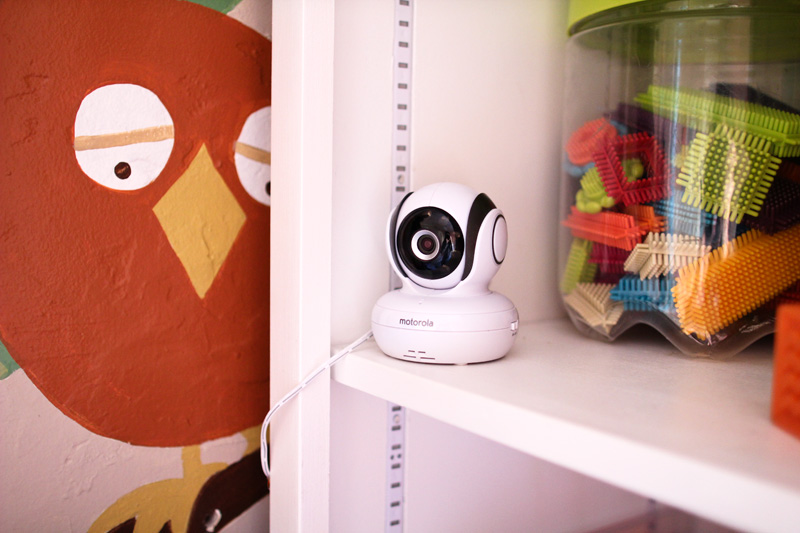 Enter modern technology :-). What's especially awesome is that this monitor features two-way communication ("back to sleep, Taylor"), wireless technology, a color display, a range of almost 600 feet, and remote pan, tilt and zoom for the camera.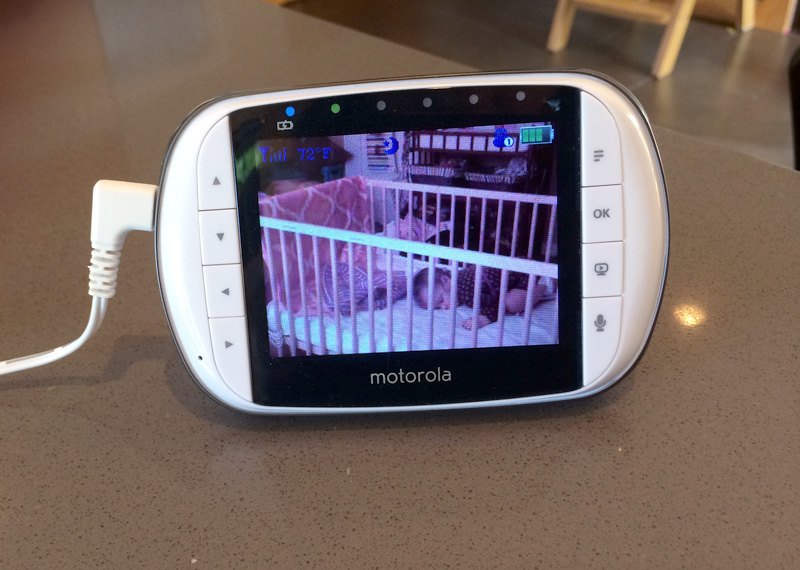 There's the little peanut enjoying an afternoon nap.
You can find the exact one that we're trying out here (Motorola MBP36S wireless enhanced 2-way audio baby monitor with 3.5″ digital screen). I especially love that the camera is almost invisible in the nursery (not super imposing in any space or on any particular shelf) and that with a new baby coming shortly, it will be that much easier for us to check in on him/her without disturbing the nighttime or nap time crash. For Taylor now, it's nice to know when she's ready to wake up and when she's just stirring or readjusting. The length of her nap can make a huge difference in her mood for the day (awesome for our sitters, too who usually walk in as soon as they hear her peep).
Happy weekend, guys!
I was selected for this opportunity as a member of Clever Girls and the content and opinions expressed here are all my own.