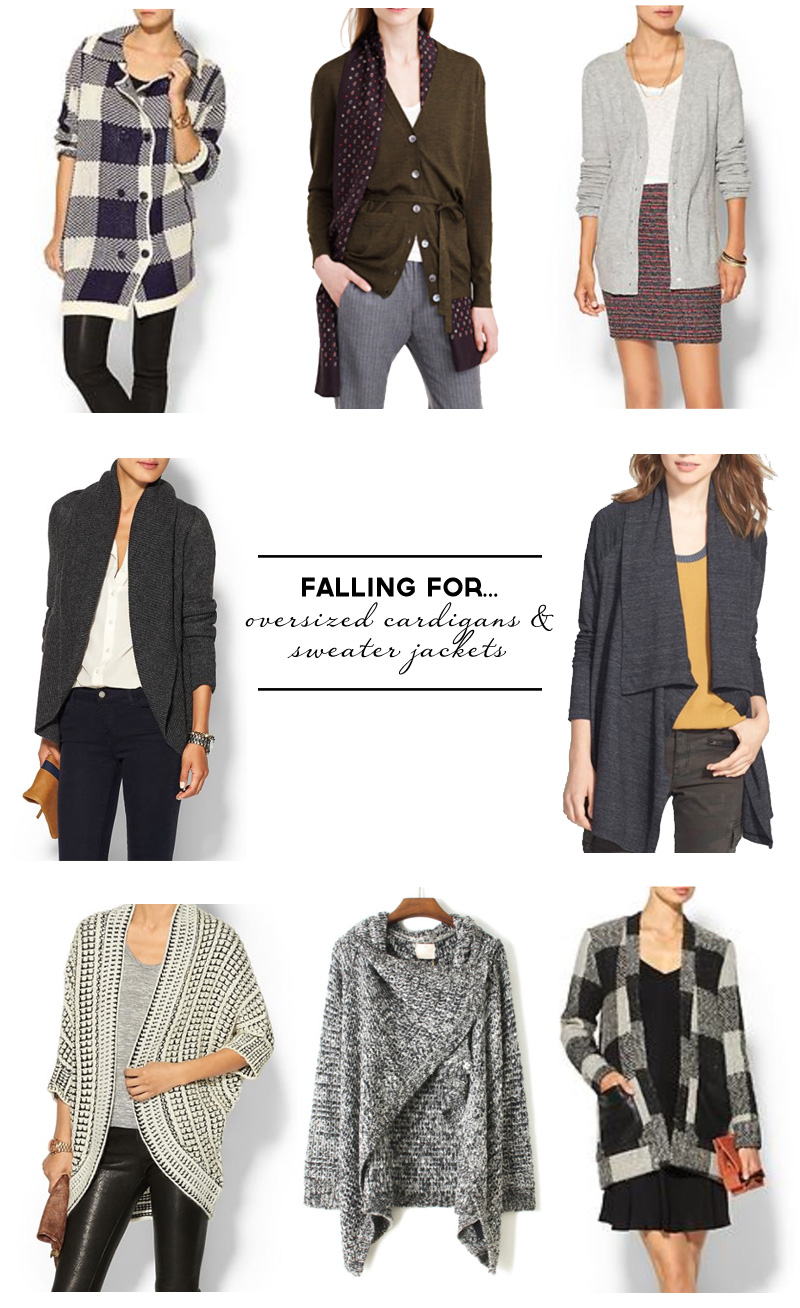 plaid coatigan | belted merino wool cardigan | long grey sweater | cocoon sweater
dark grey drape cardigan | b&w cocoon cardigan | mottled grey loose sweater | mason wool plaid
There's nothing quite like a great layering piece on a crisp day. Perfect for throwing over a tee + leggings + boots or even under a larger winter coat as it starts to get really cold. I love the cut of cocoon sweaters and think that they're especially amazing right now :).
More fall! and more wardrobe fall finds: red plaid + cognac leather and hunter green + soft suede.