If you have a Jo-ann's, Michael's or craft store near you you are in luck. Here's one last handmade gift project that can be made with just a few supplies.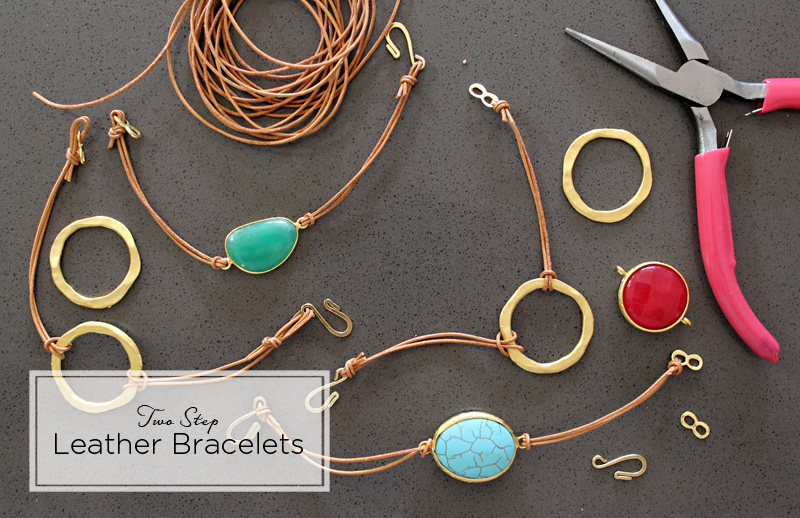 These bracelets are so simple, fresh and easy to make. They look great stacked together or solo loosely peeking out of a winter sweater sleeve. I love that they sort of drape and hang so casually on the wrist.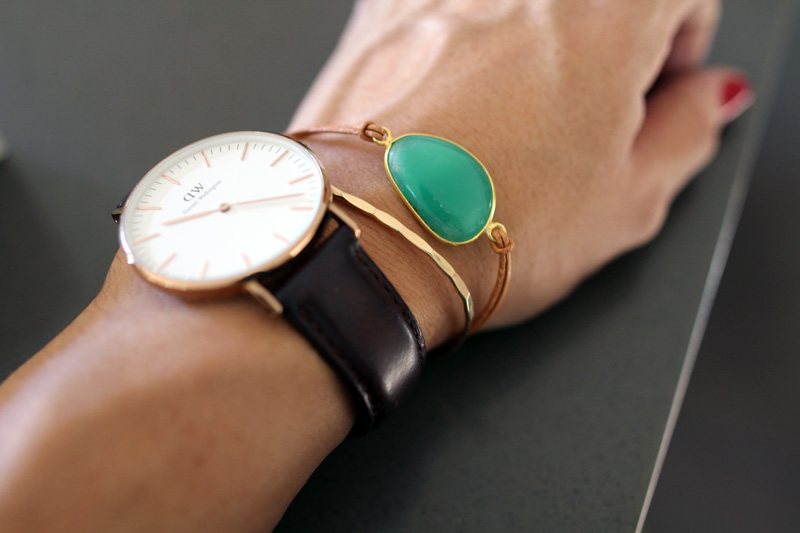 They are also super simple to assemble with just a few knots and three sets of supplies: 1mm leather cording (8″ ish per side), a bezel set stone with connectors on each side (that's those little gold o rings that stick out of each end) OR a ring center piece, and a clasp system (I chose a hook clasp).
Step 1: cut two pieces of 8″ leather cording and create a lark's head knot on either side of center stone/piece (steps 1-4).
Step 2: create a standard knot to secure clasp system in place (steps 5-7). The knot shown below will leave you with the ends of the cording facing back towards the center piece, which creates a cleaner finish.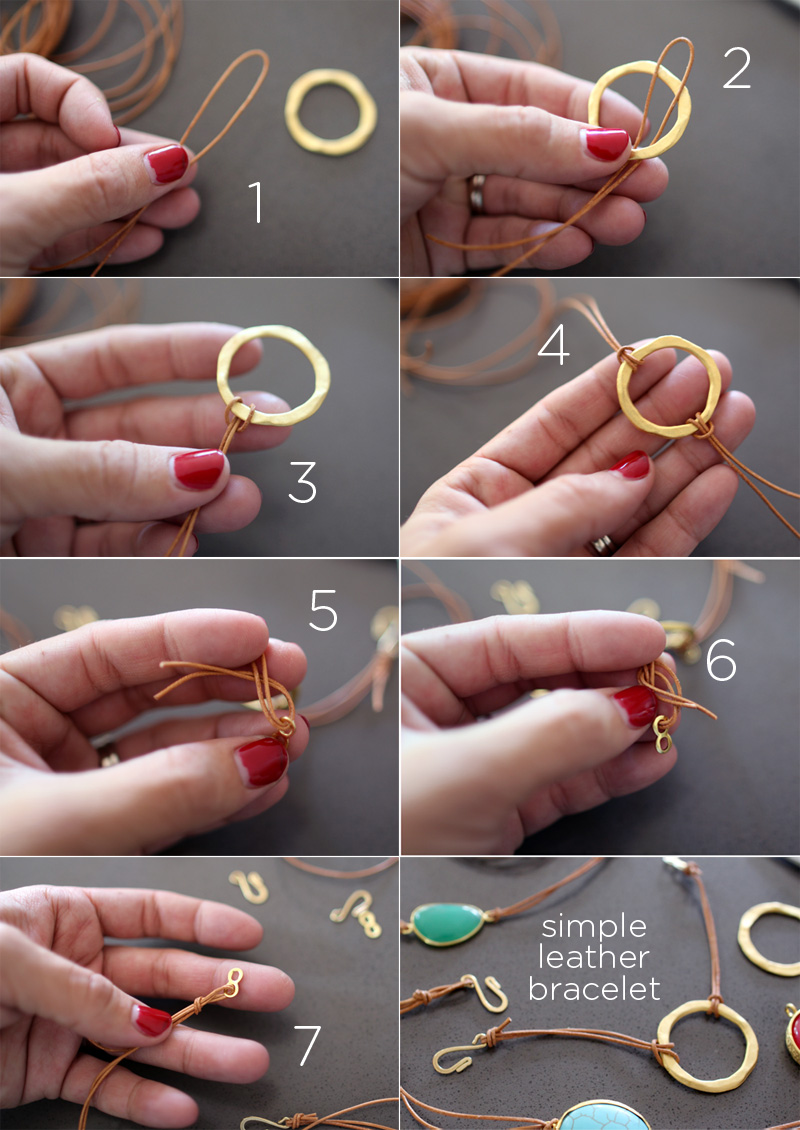 The centered stones can be found in most beading sections at any craft store, I purchased several of mine from Etsy as well: green chrysoprase (that pretty translucent green), red jade (the round red stone above), a turquoise stone, and gold flat circles.
I was initially inspired on this little jewelry kick by my friend Cassie over at Kent Heartstrings. She led a Kreative class back in November where we made a series of handmade leather statement necklaces (mine below) and it was such an easy and fun project! Head over to her website for the full tutorials.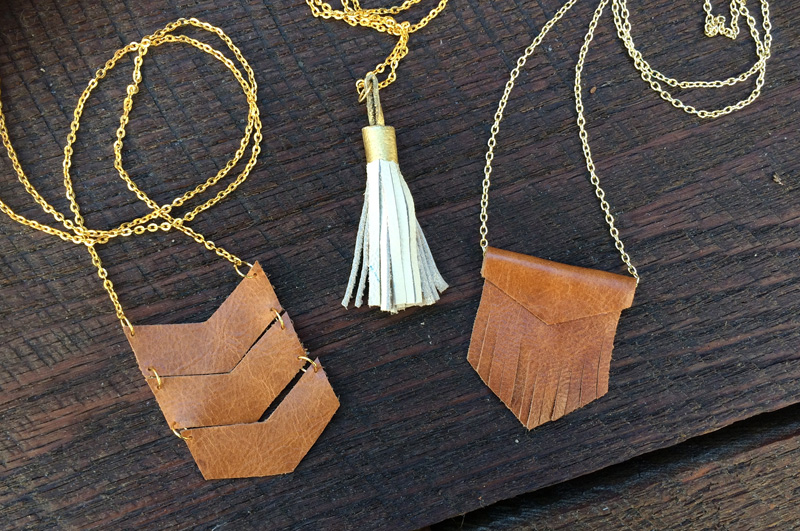 Perfect stocking stuffer or under-the-tree surprise for mom, sister, best friend…
Happy creating :). And happy two days until Christmas!
More diy jewelry ideas (wooden bauble necklaces, cloth bead & leather cording statement necklaces) and four more last-minute semi-diy gifts!