When I saw Liz from Say Yes's no sew kid's apron from a dish towel I knew that it had to be a future project that I replicated for Liv and Taylor. Such a brilliant and easy idea.
I used her tutorial during our homemade granola party to create miniature aprons for each of the littles, except I upcycled a bunch of cloth napkins that I had on hand rather than purchase new dish towels.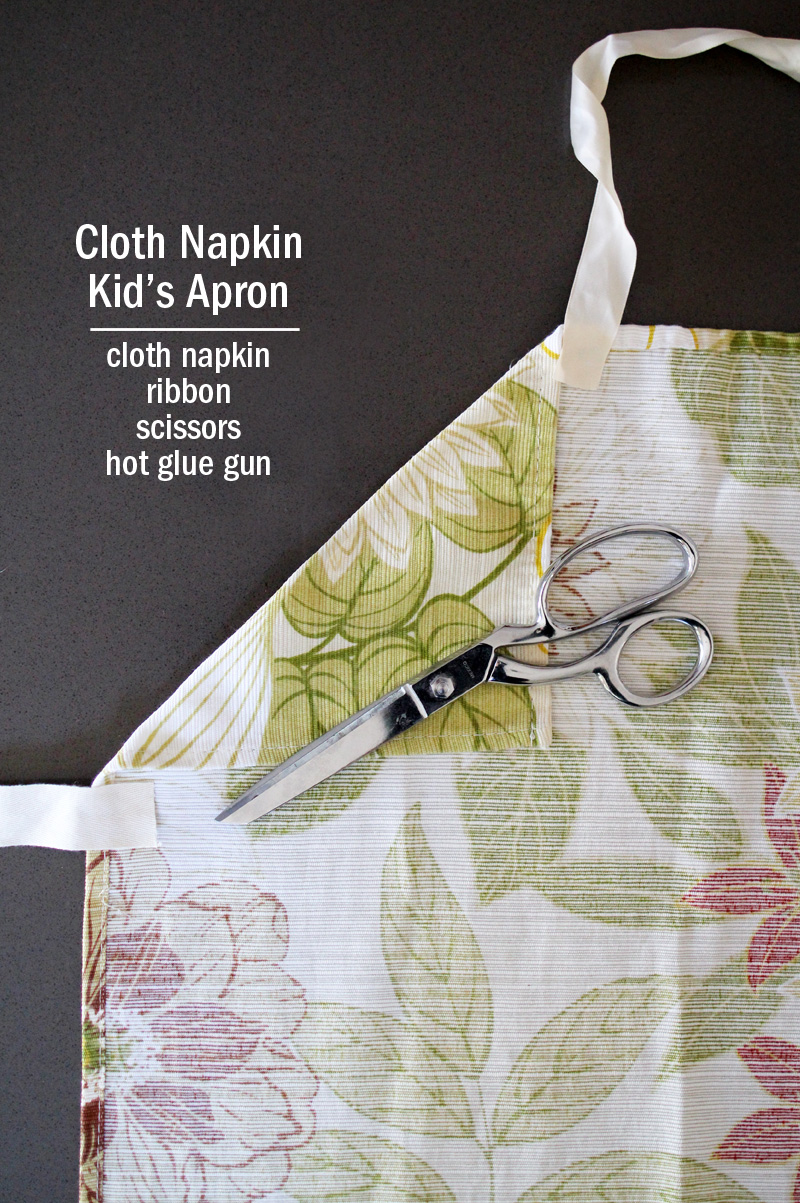 The perfect accessory for a little cooking: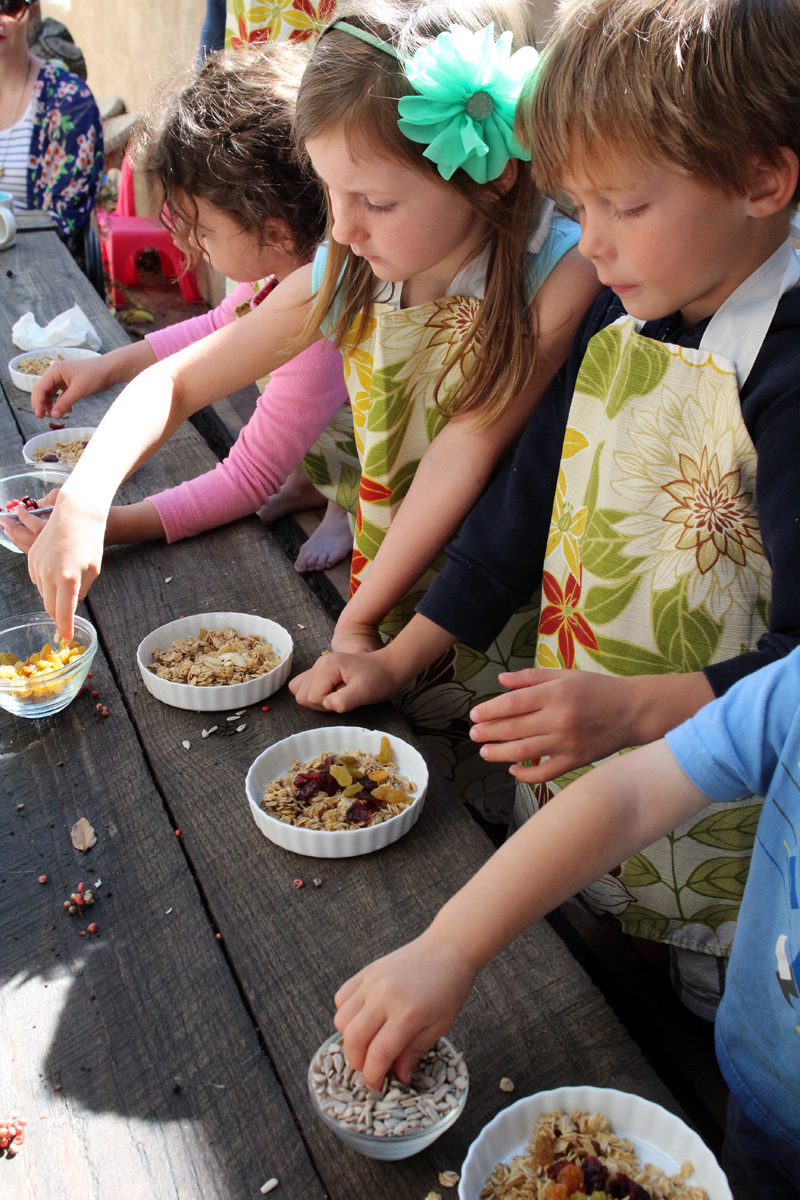 Full disclosure: I wrote this post mostly to direct you over to the step-by-step tutorial for directions. Say Yes deserves all of the credit for this one.
I found that the cloth napkin was just a bit different in shape and size but the end result was pretty spot on. The only area that requires a hem for either the towel or napkin is right at the shoulders and you have the option of sewing, glueing or using stitch witchery (+ ironing) to make this as complicated or as easy of a project as you're up for. I used a glue gun for everything (but I also haven't washed it yet).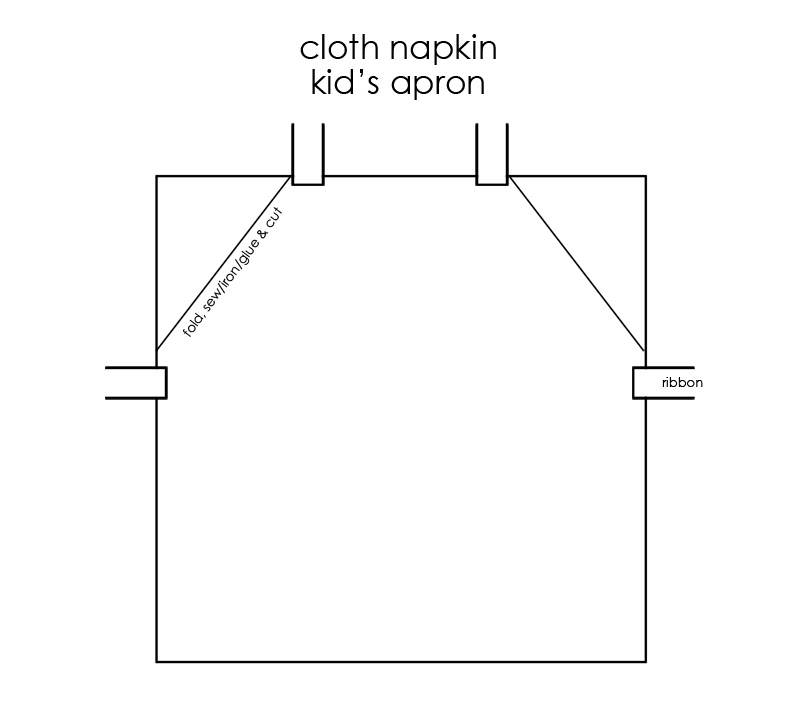 Wouldn't these little aprons (which took 2 minutes each) be a fun gift? Perfect for cooking, painting, gardening… they would be adorable as themed present kits, maybe: watercolor paints + apron, mini gardening gloves + apron, plastic measuring spoons + apron.
I so wish that the below photo was in focus because these nuggets are so adorable all together sporting my set of cloth napkins.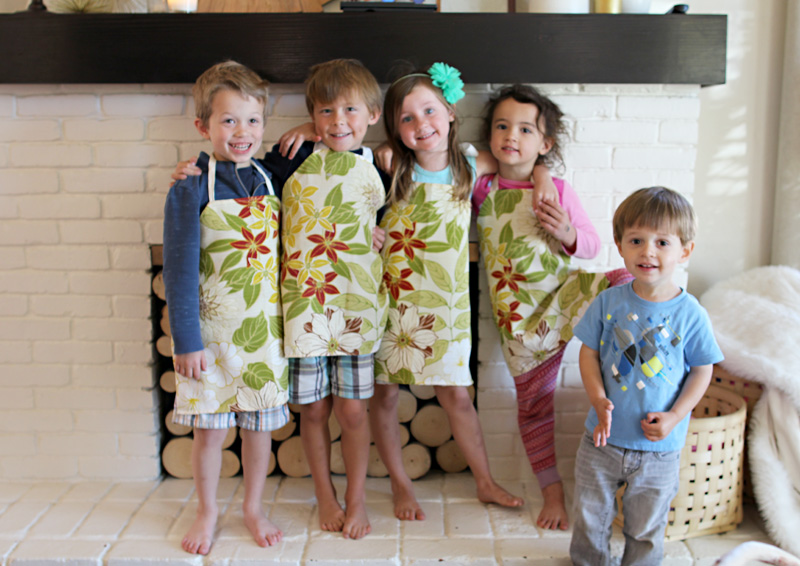 Happy start to your week :).