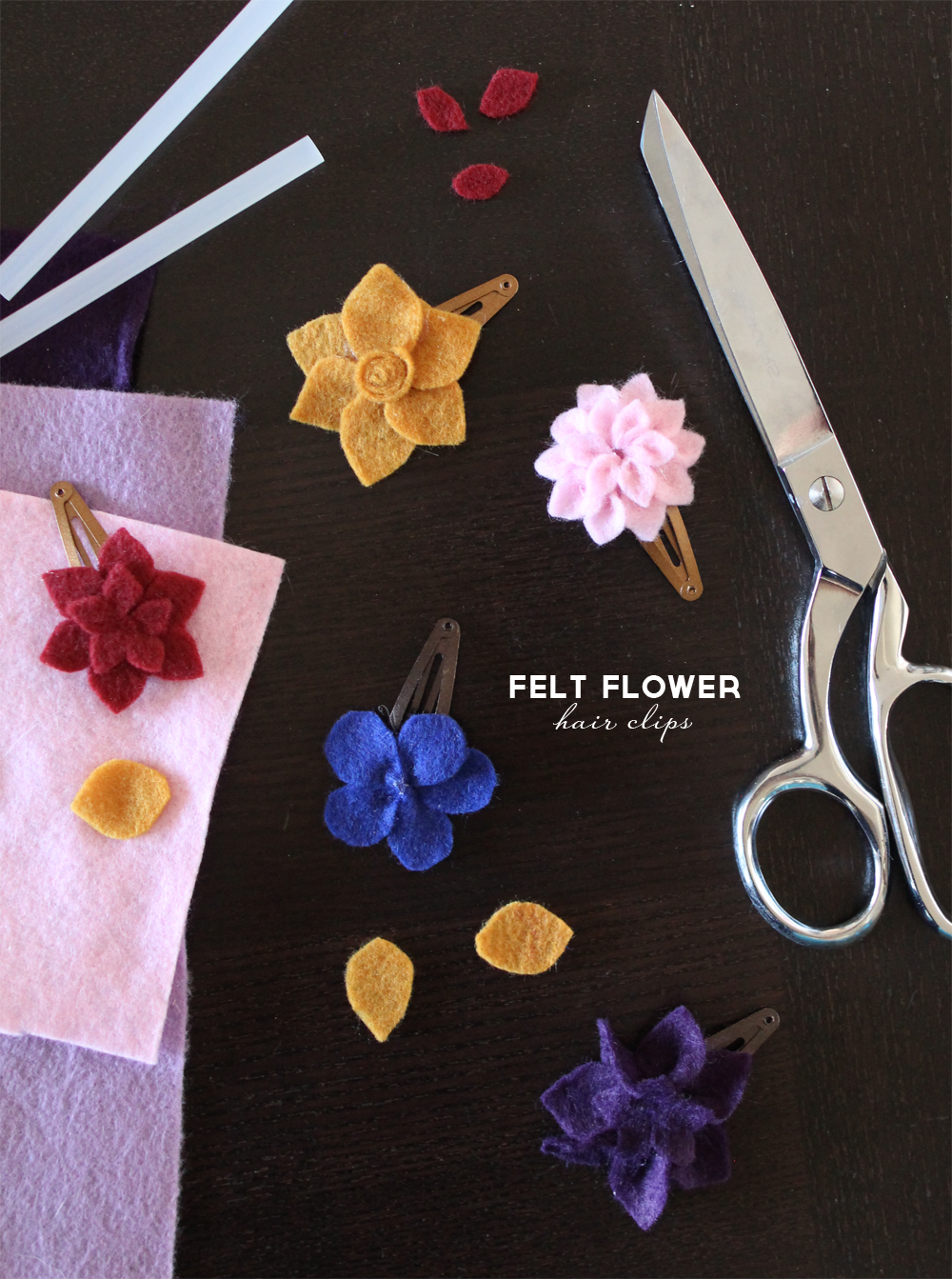 Bows and headbands are adorable on every little girl, but I wasn't so great about adorning the heads of either Liv or Taylor when they were younger. Most big bows and flowers were never really my style, or I'd see the little indent of the headband on their forehead and immediately have mom-guilt so I'd take whatever it was off, or we'd lose anything cute that I had boughten off of Etsy almost immediately so I didn't really bother with adding more.
Now that they are older and not really into anything in their hair, I sort of wish I had been more diligent about cute head gear. Marley? I'm coming after you with a bow today.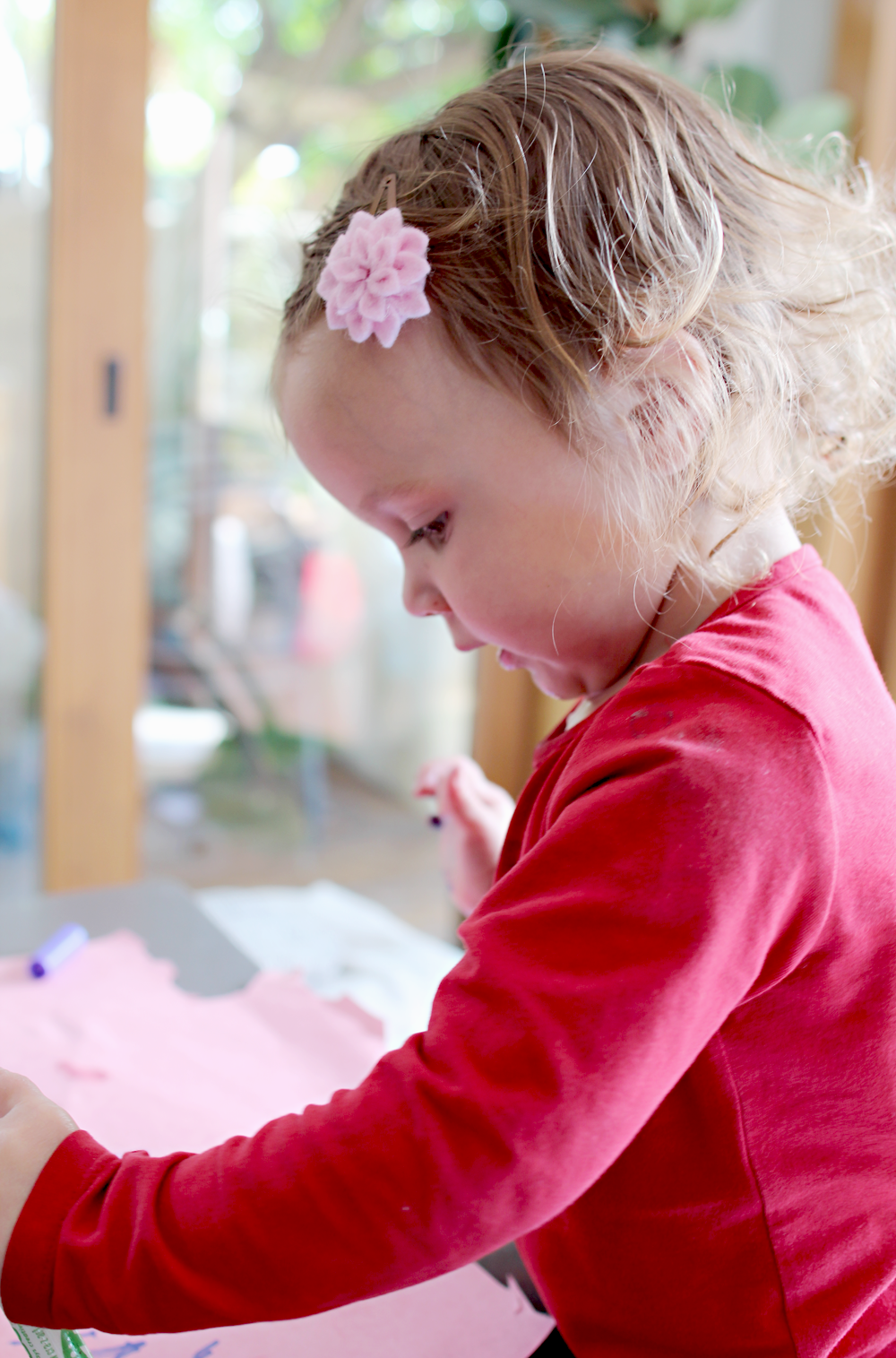 But for some reason, when we made little felt flower clips all together, their nothing-in-my-hair attitude began to change! At least for the time being. And since we turned some scrap felt into sweet little gems that even I really dig, I'm really hoping that their affinity for our newest creations stays!
My sweet messy girl let me take a few photos: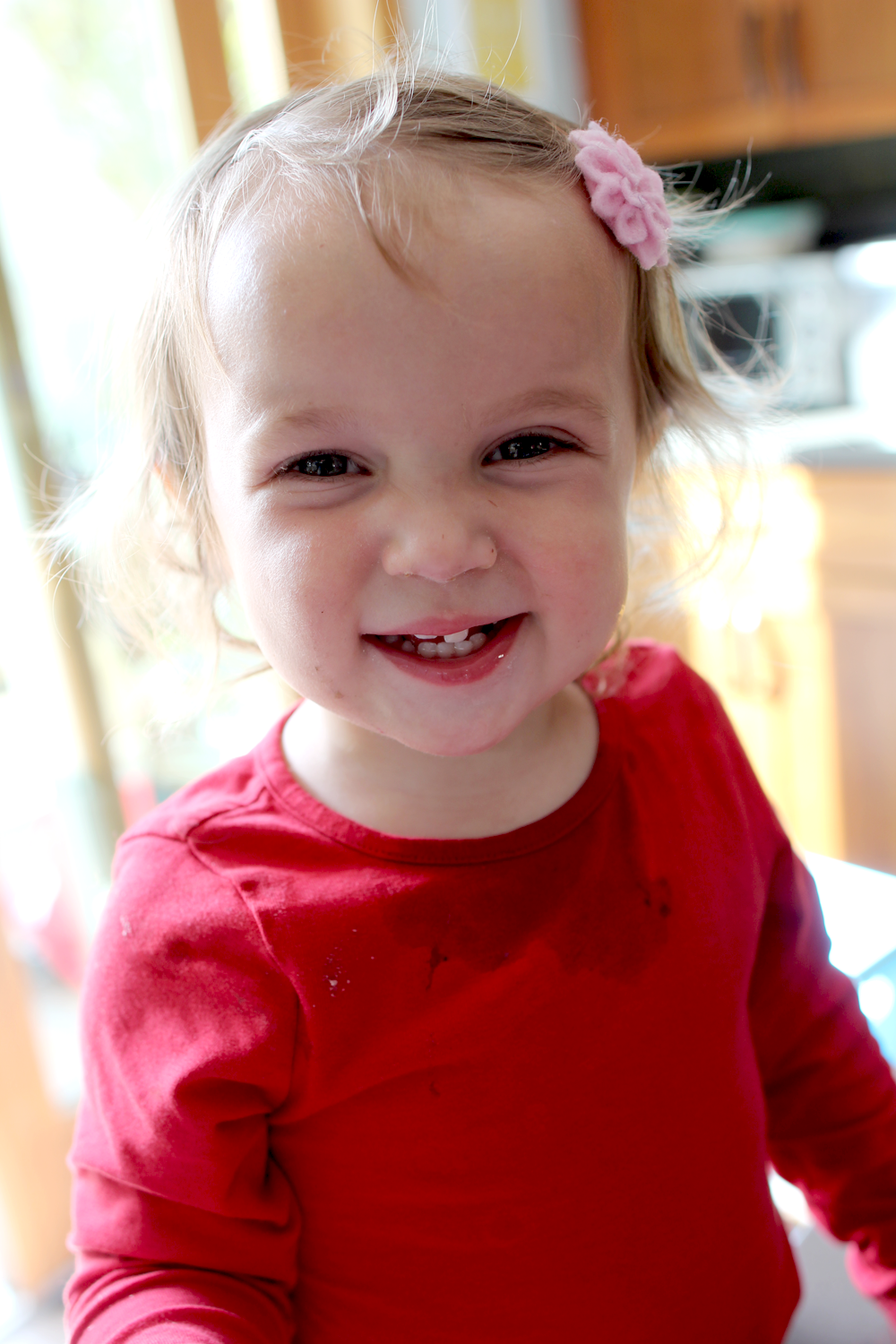 And then she went back to her usual shenanigans.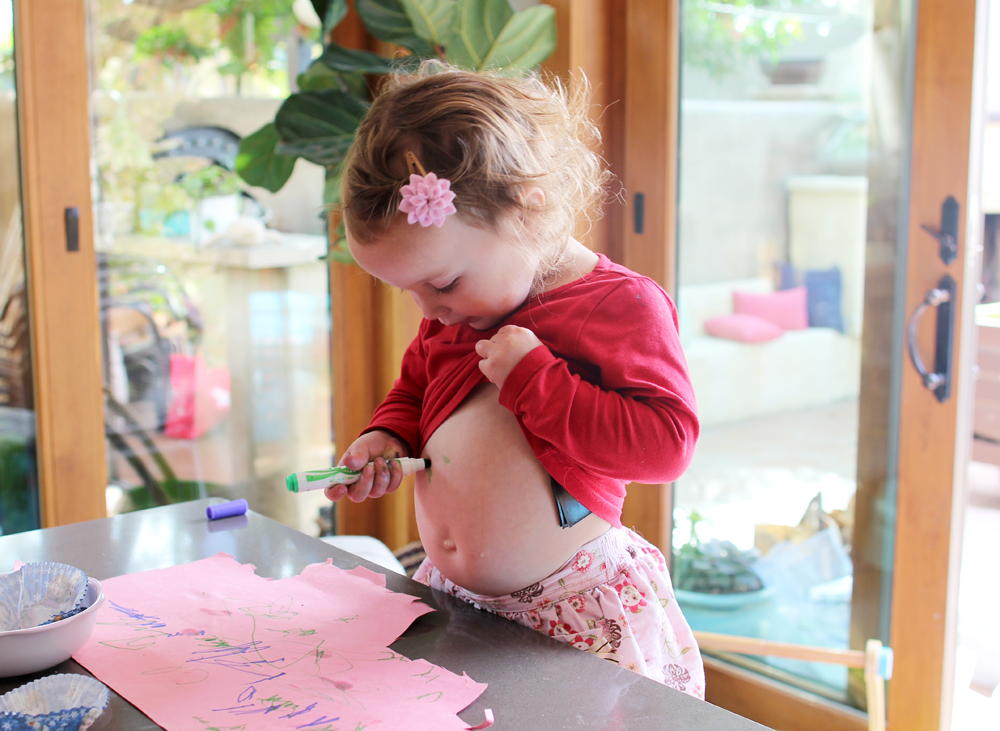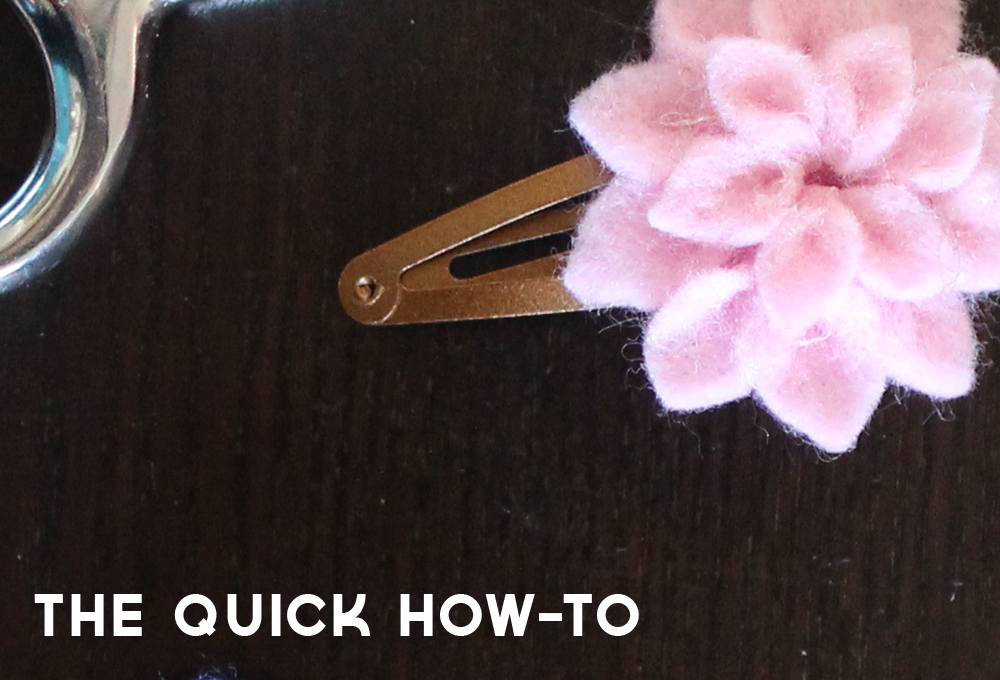 By the end of our weekend craft hour, we had made maybe five or six felt flowers using basically the same steps.
Small diamond-ish petals, some of which were glued pinched together to create texture, others of which were used flat.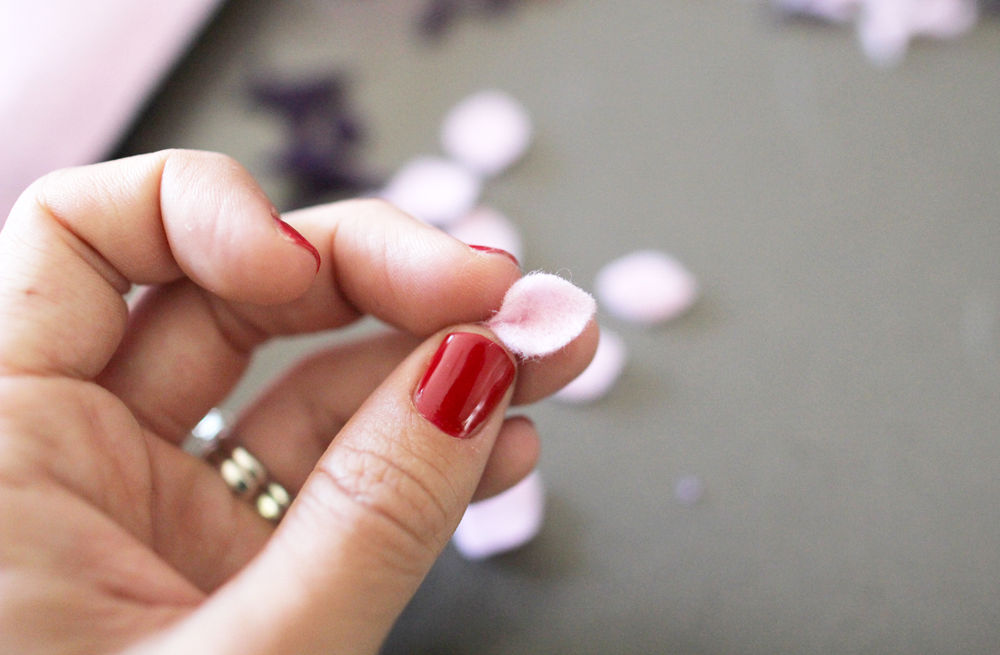 A quick note on crimping the petals – I found that if I cut the end of the pinched petal off it was much easier to work with.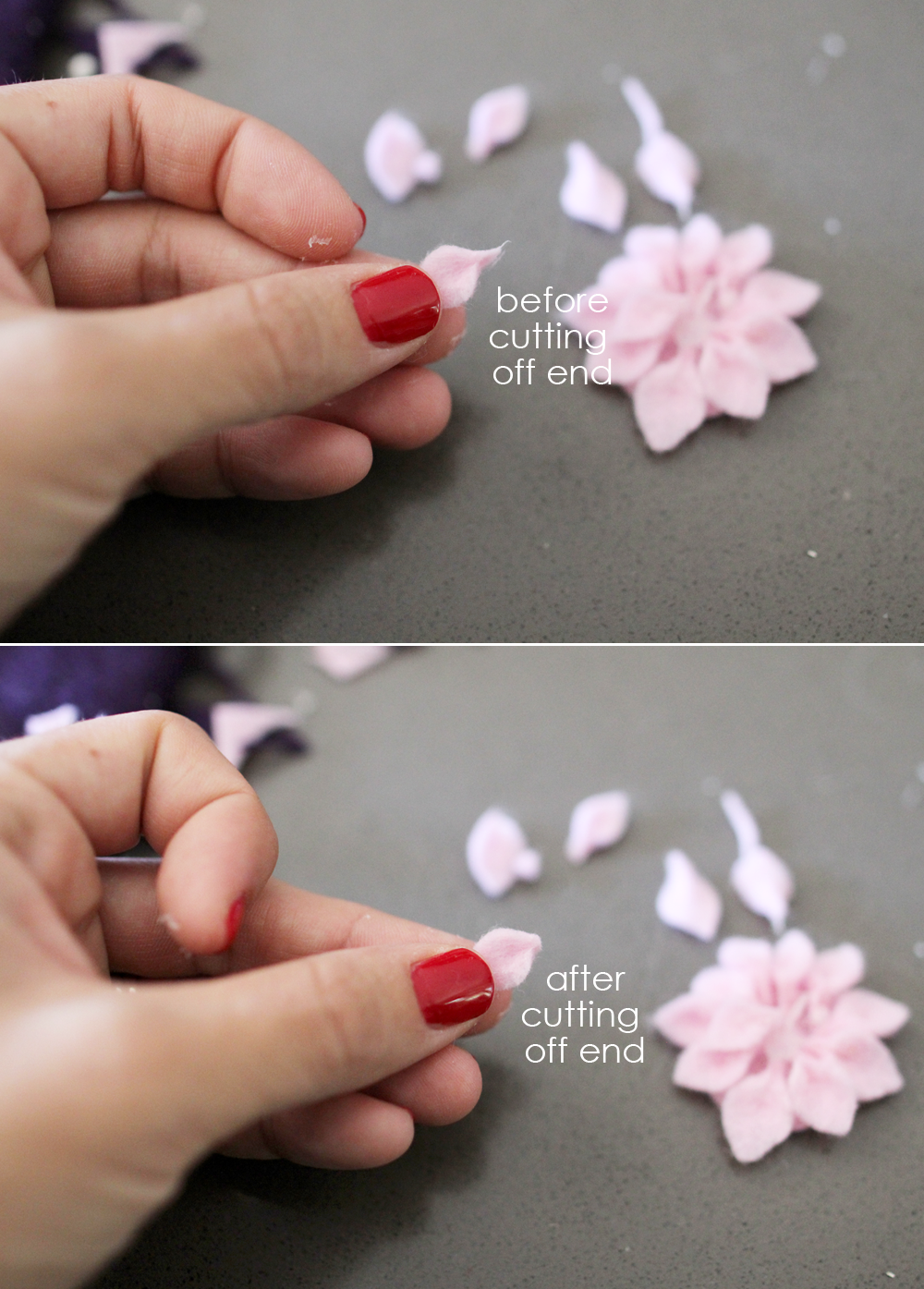 And then plenty and plenty of layering of small petals onto a small round felt disk. I used a glue gun for everything.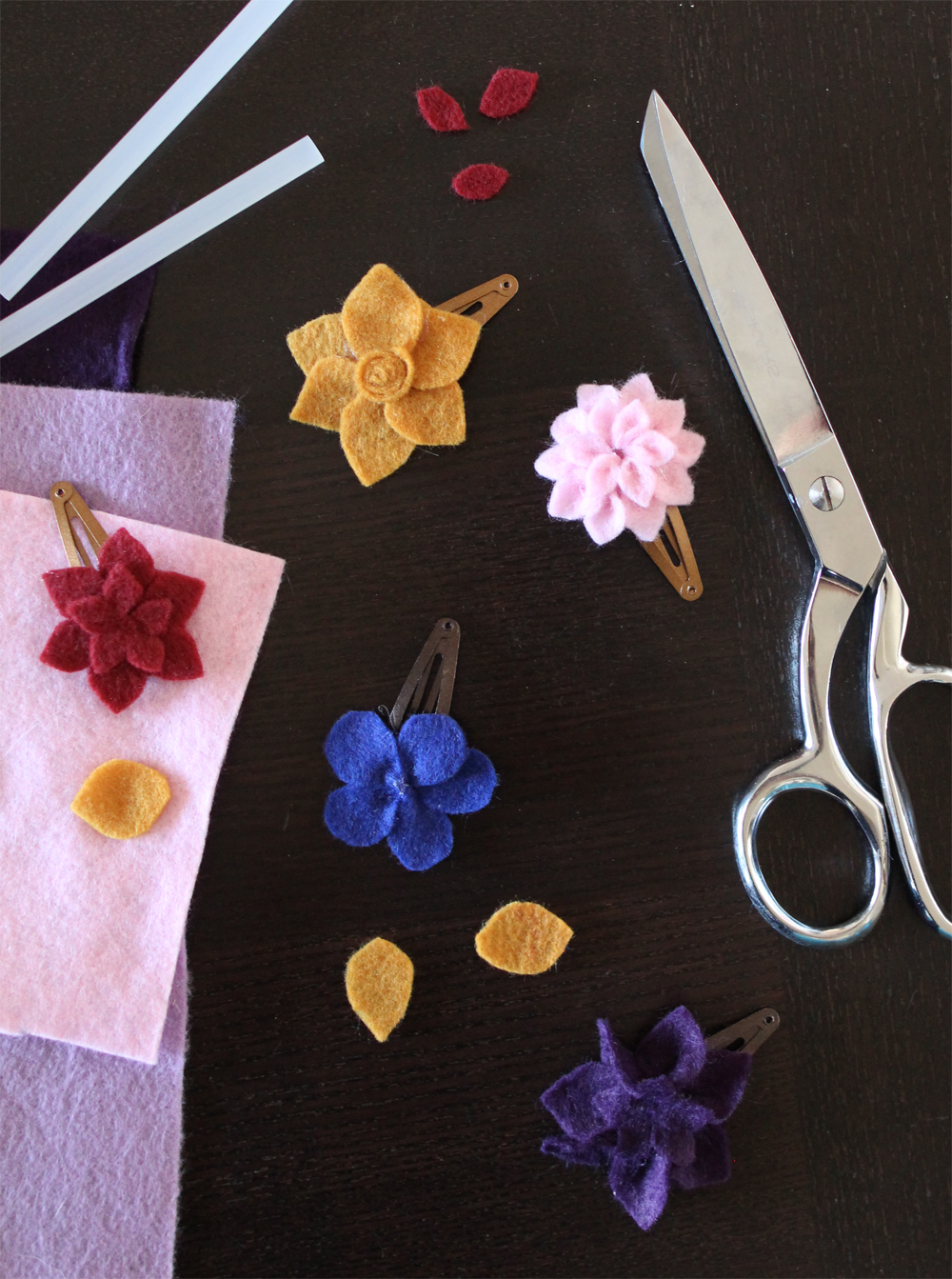 A few variations included using flat petals and spinning a felt strip into a floral center.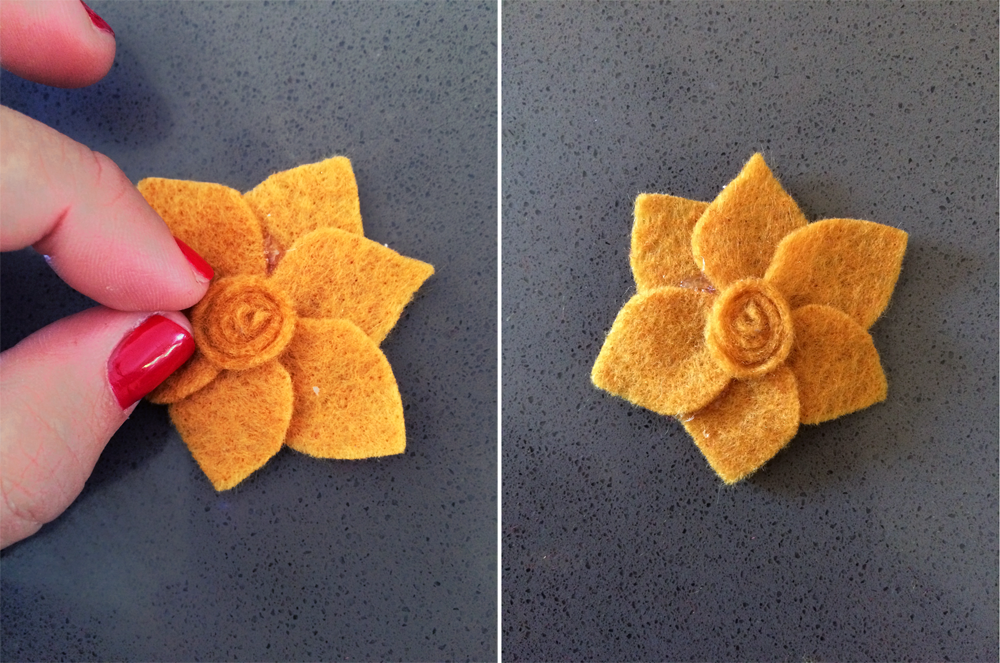 Or layering two sets of petals for a little depth (the purple flower in the top collage is a pinched petal flower topped with a flat petal flower, the burgundy below are two flat petal flowers stacked).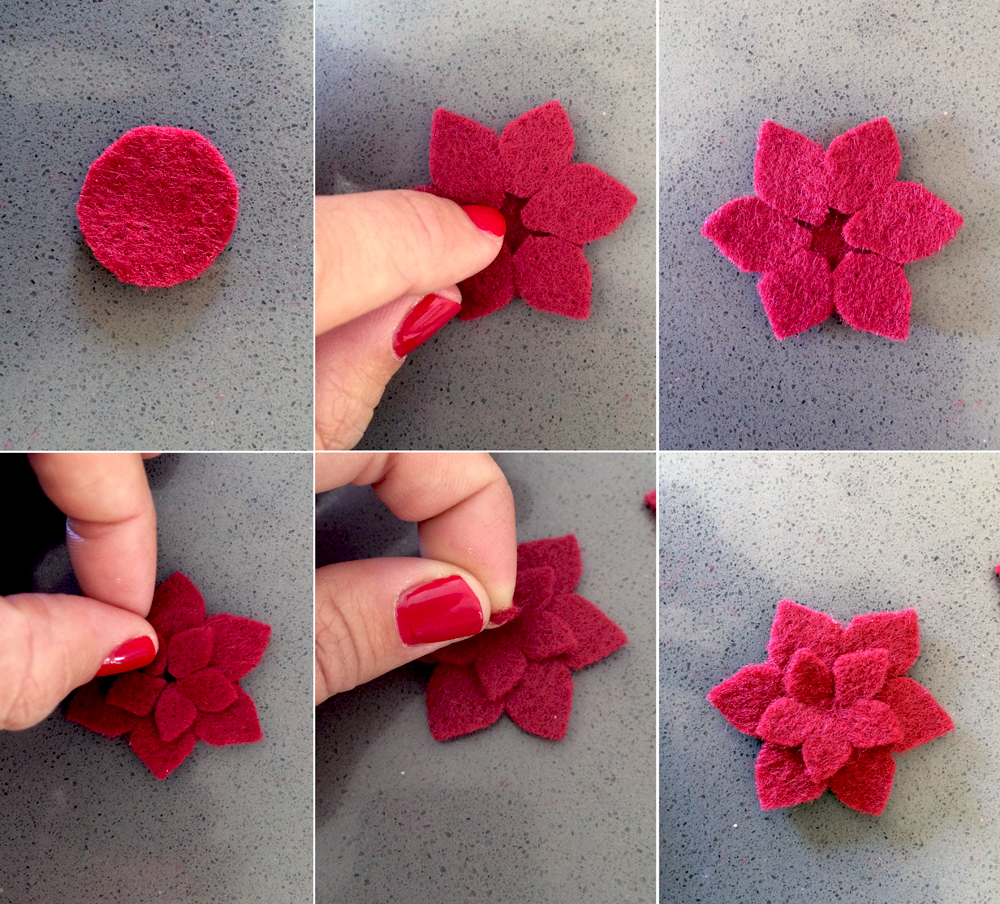 Once they realized that flowers in their hair might be fun, it was all about the more the merrier. Liv actually went to preschool two days in a row covered in flower clips.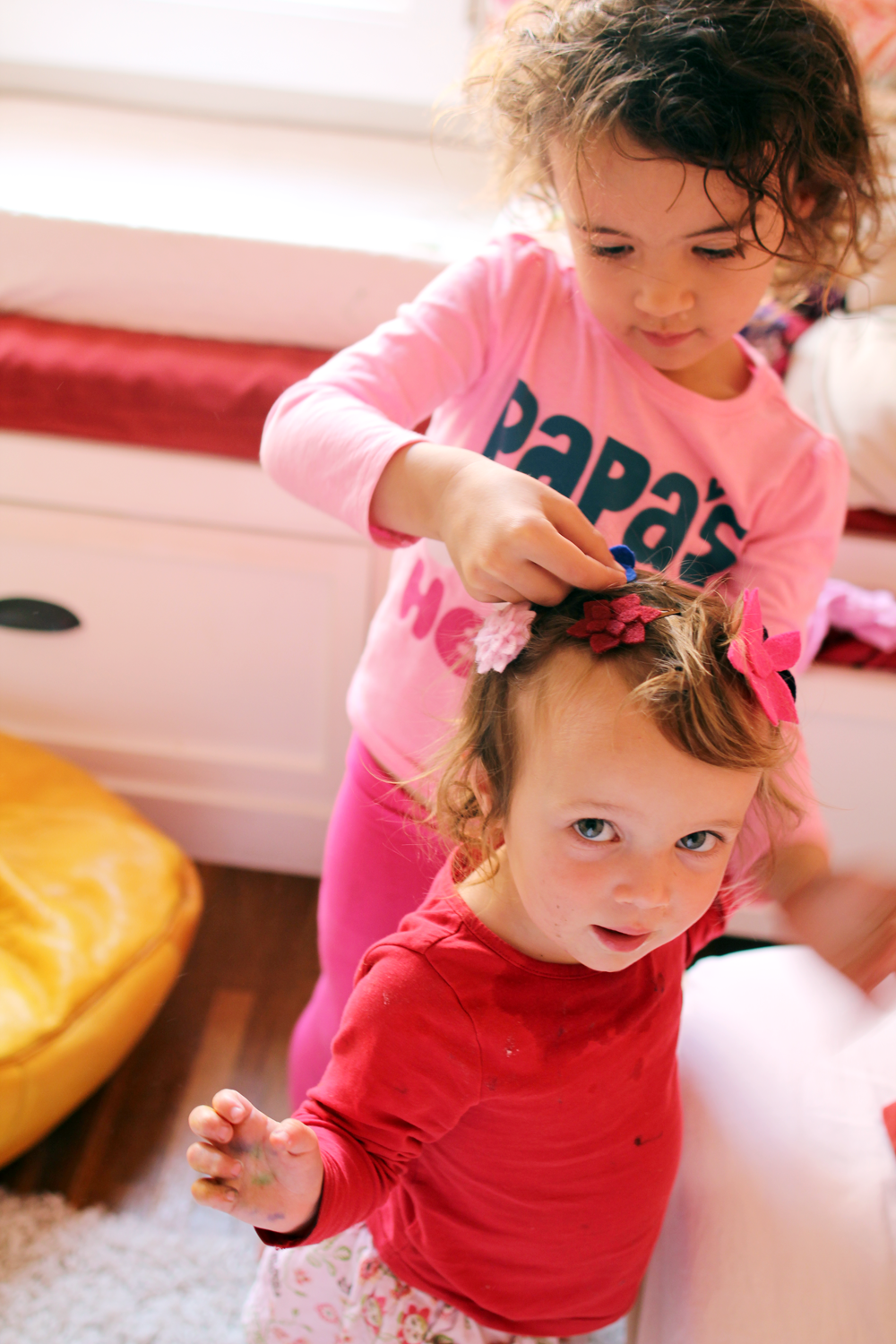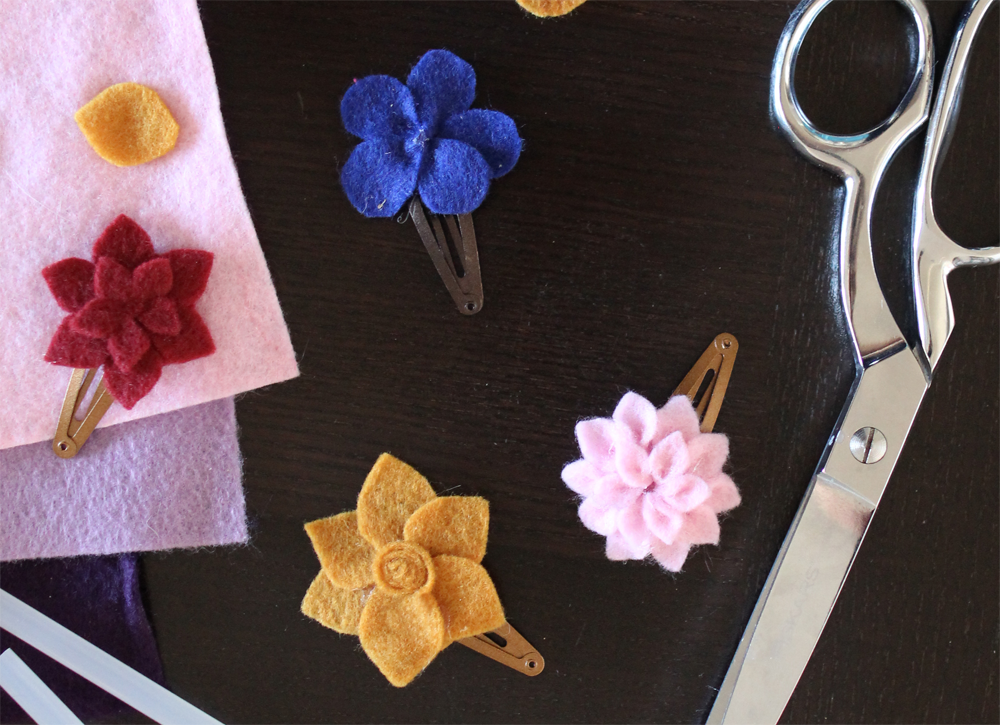 They were a little time consuming each, but they were a lot of fun! This is a project I'd do again for sure, but next time with a more kid-friendly glue for Liv when she joined me so that she could make more herself.
A very easy felt bow, multi-purpose diy art boards for more kid-creative moments.