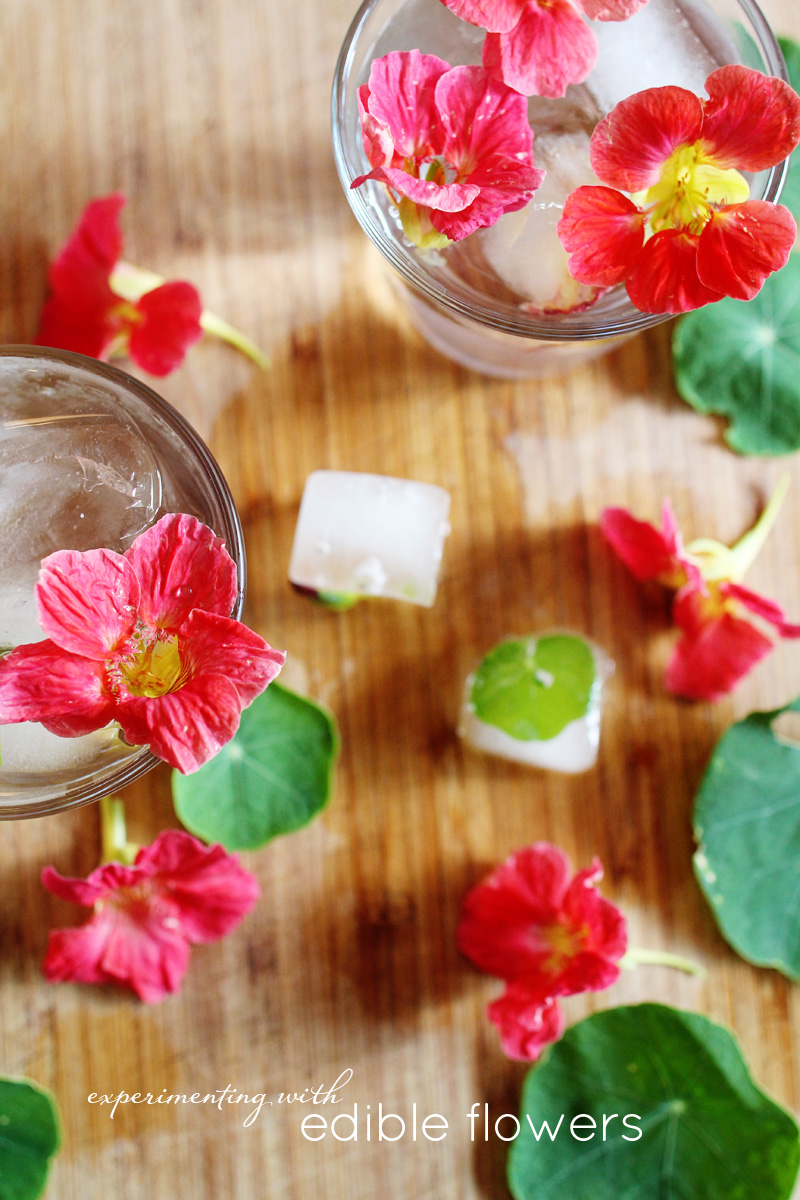 When we planted our garden a month or so ago, I added nasturtiums to experiment with for salads, desserts, drink garnishes and everything in between. They are exploding out of our veggie box right now and they're so beautiful! I've been thinking about neat ways to use them up with the rest of our veggies (which aren't ready yet) and have a bunch of ideas. With Mother's Day just around the corner, I'm thinking a brunch cocktail with floating nasturtiums might be first on our menu.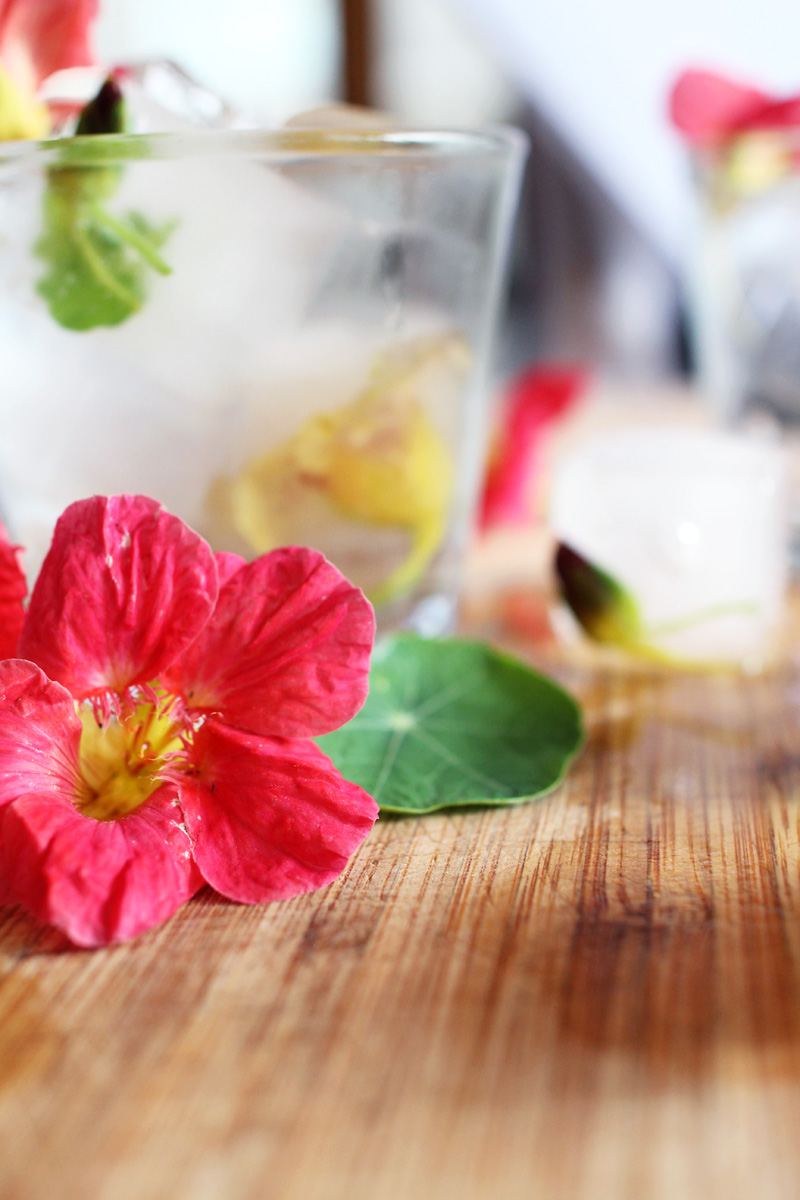 That pop of red? So pretty.
I tried freezing nasturtium blooms in ice cubes but they came out a little funky (they changed colors to an awkward 'dead' shade), the leaves and the buds on the other hand looked awesome. Apparently using boiled water gives you clear ice cubes while water from the tap gives you cloudy (I tried the former but not with great results as evidenced below, have to try this again).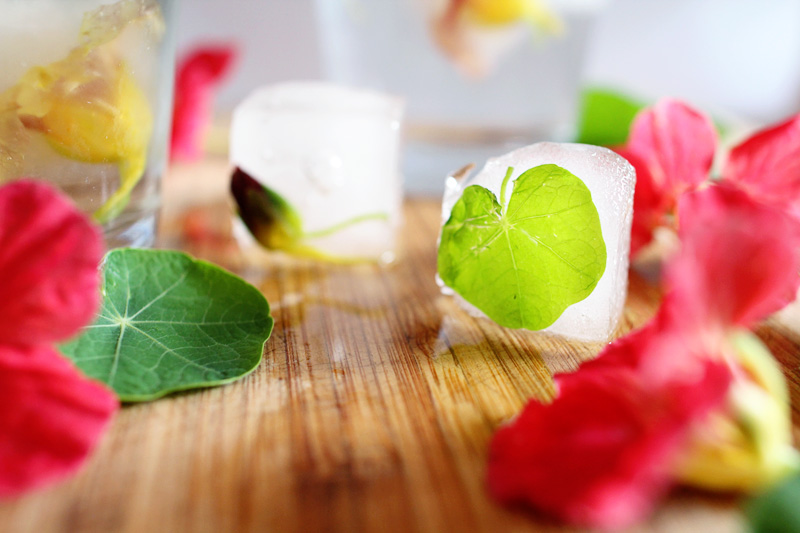 A simple bloom floating in a cocktail is popular with restaurants right now, an easy way to use these guys up.
So how do they taste? A little spicy. They definitely provide that zing! I can't say that I would love a full plate (for both the spice factor and that they're flowers, it still feels a bit awkward to pop them into your mouth) but you could definitely add a punch to a dish by incorporating nasturtiums. From marigolds to pansies, there are a lot of edible flower varieties out there to experiment with.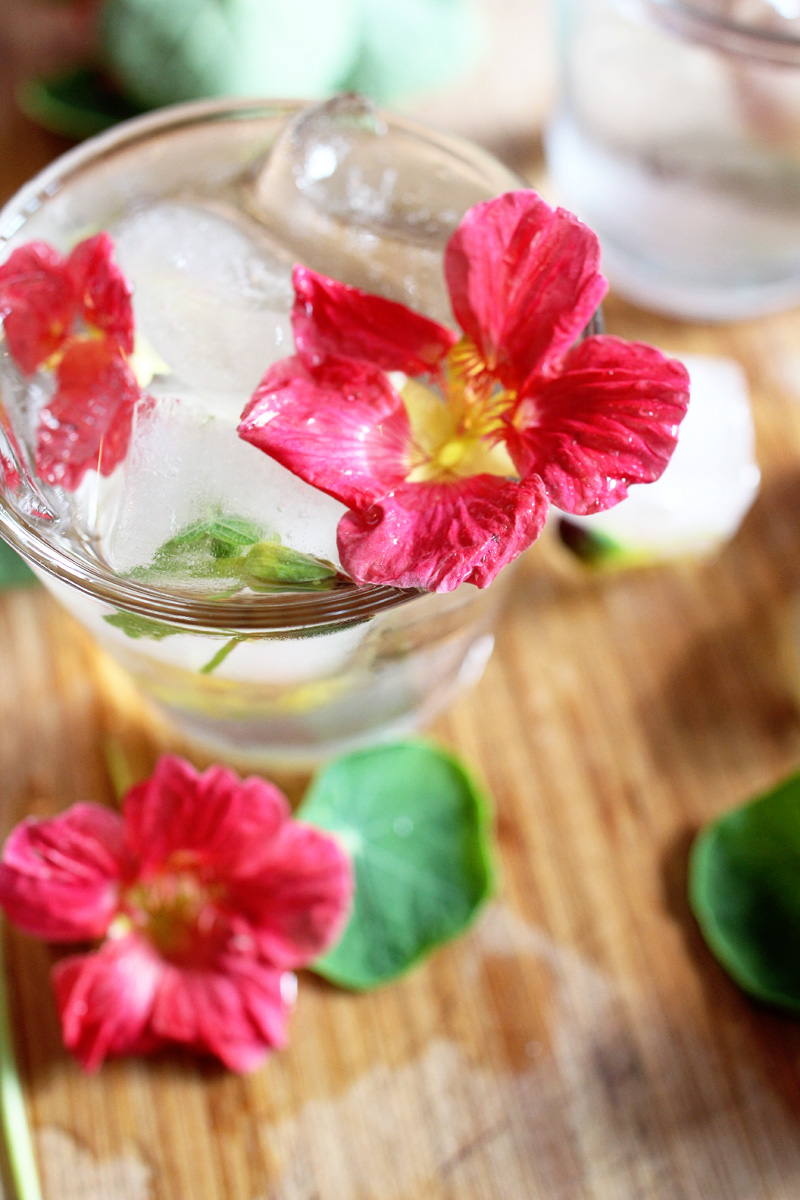 Mulling over these flower ideas to try next: shredded and mixed in with jasmine or saffron rice, tossed with a salad, chopped into a homemade tropical ice cream, placed all over a cream cheese-frosted cake, floating in a large bowl of punch, dried and sugared for a dessert, nasturtium infused butter. Ooooo. Saw that last one on Pinterest and it could be awesome.
PS our veggie box this year contains lots of yummy stuff (it's planting season!), a few of my favorite cocktails, and handmade gift ideas for mom.