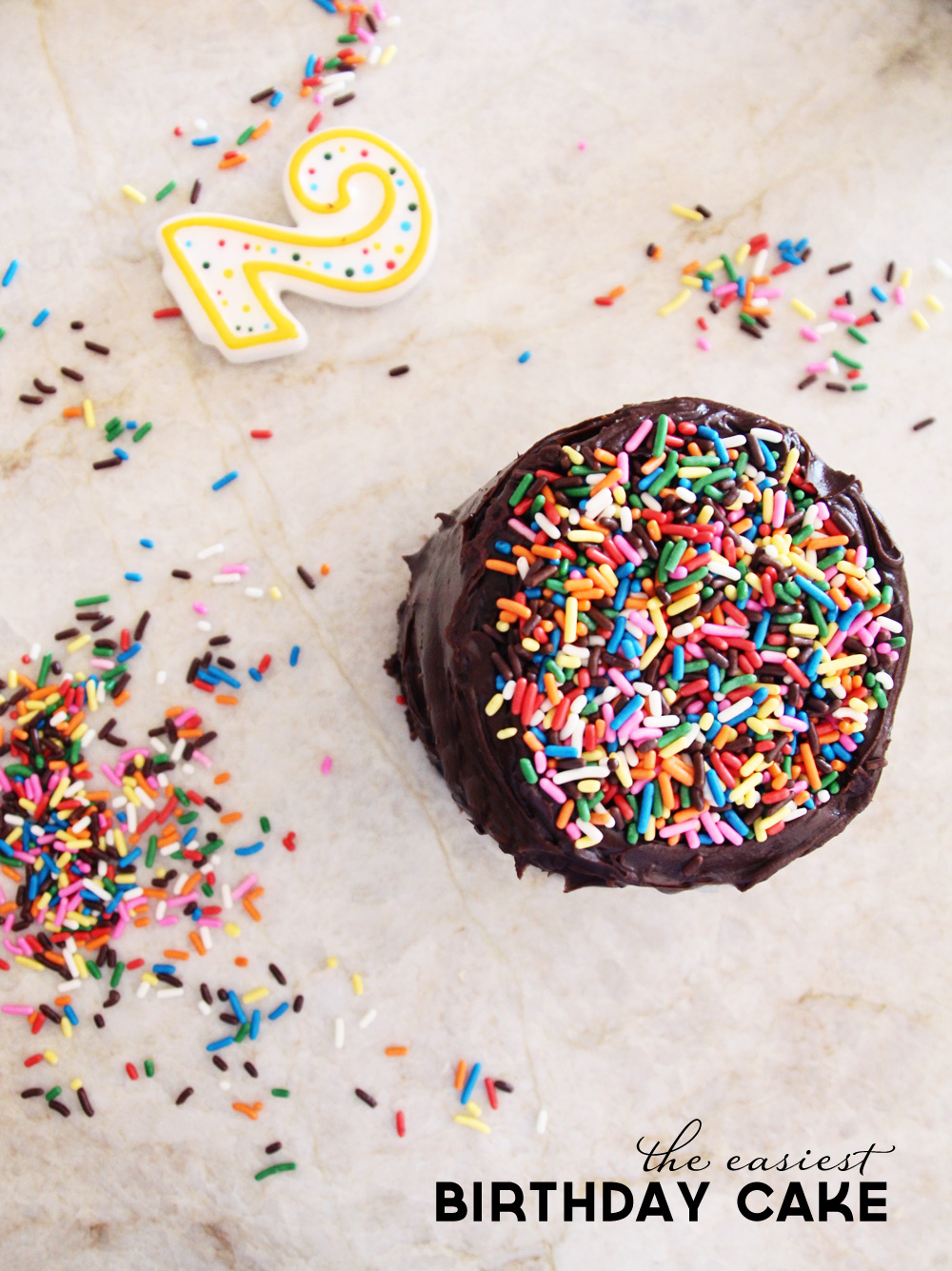 On July 4th we had a joint birthday party for Taylor and two friends. I made three little mini cakes in advance with each of the kids' favorite candies. Sometimes you just want to keep it easy so today a super easy birthday cake. I almost didn't take photos because I thought it was too simple and basic to share, but then I thought that maybe everyone can use a little easy sometimes :).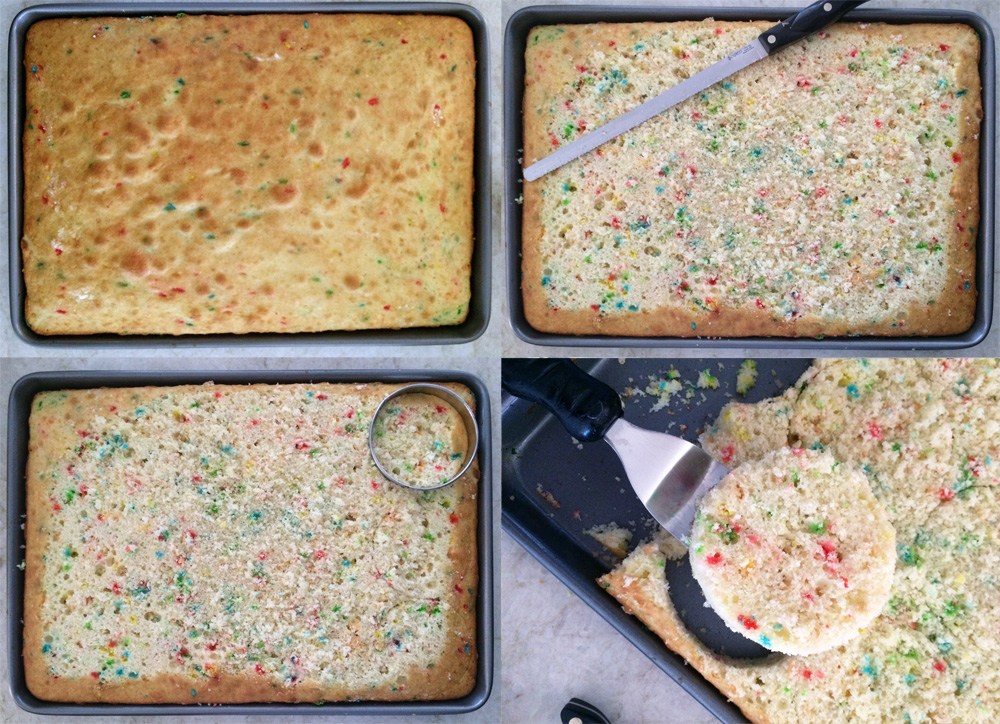 So… a few iPhone photos for fun. To make these little cakes I made a large sheet of confetti cake (who doesn't love confetti cake!) and used a round cookie cutter to create layers for the individual cakes, three layers each.
Simple boxed icing never hurt anyone… cake, icing, cake, icing, cake, icing. Oh container icing is sooo good.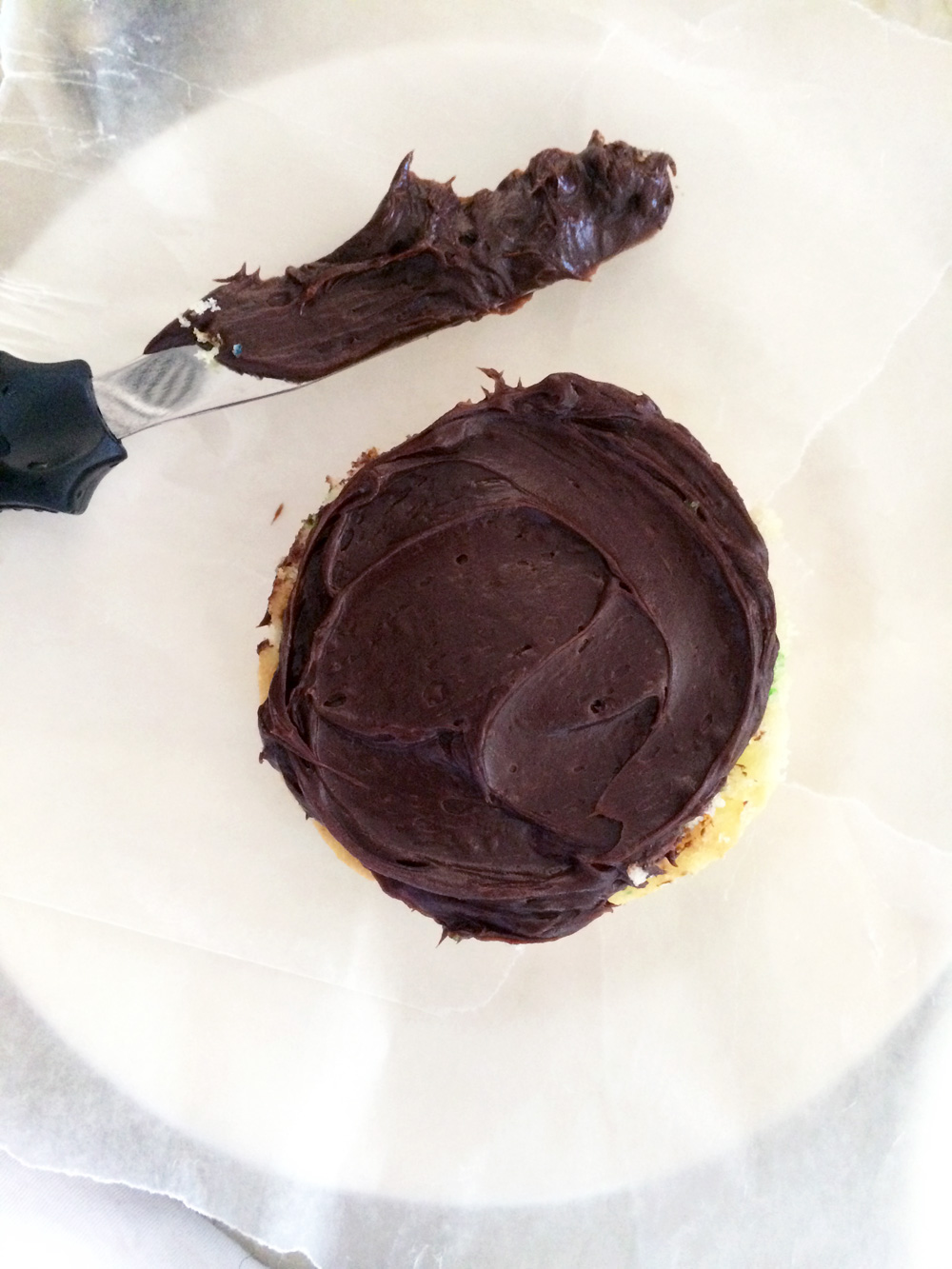 A ziplock baggie filled with icing works well as a great piping bag, I created a little wall all the way around the top of the cake.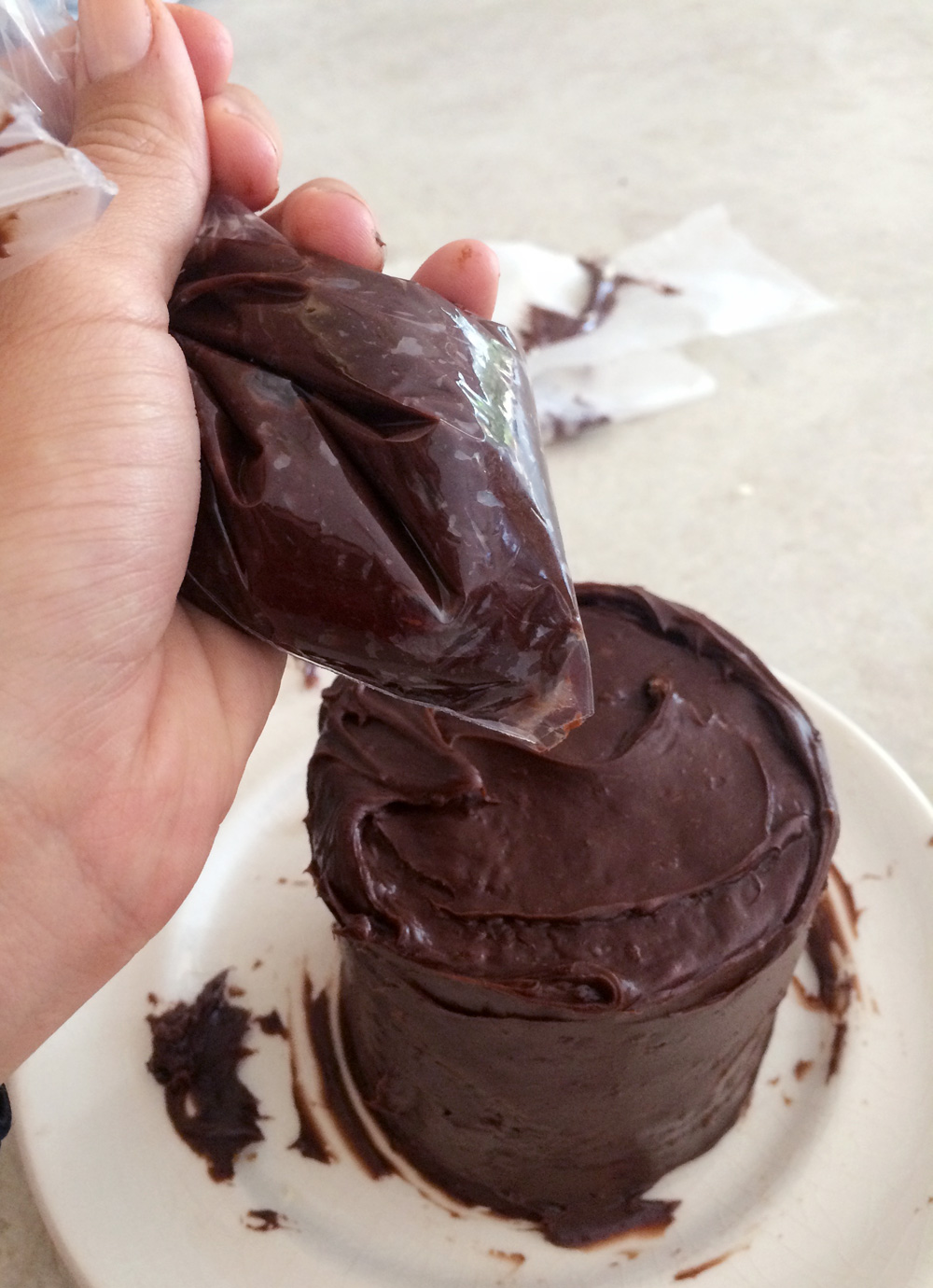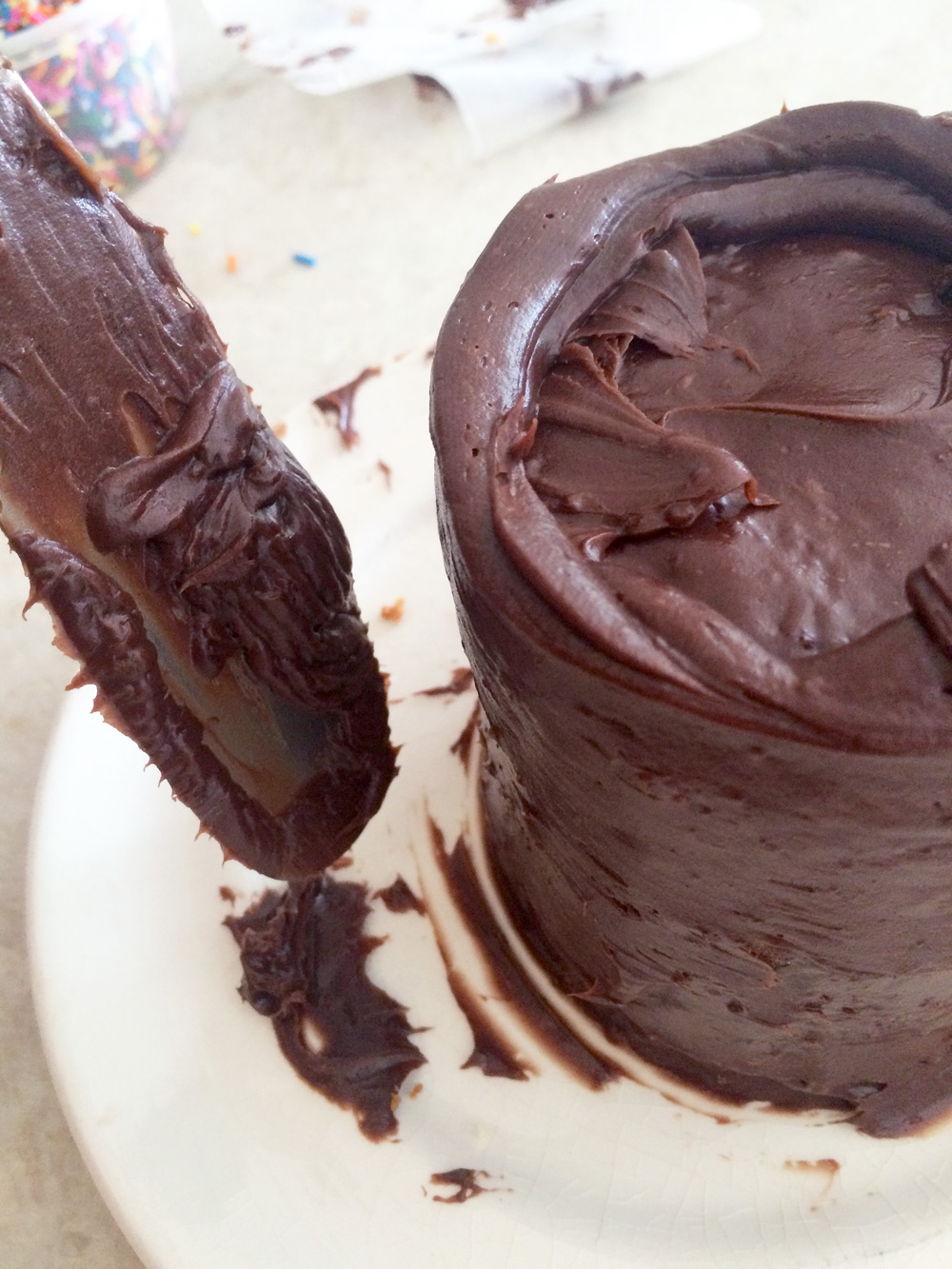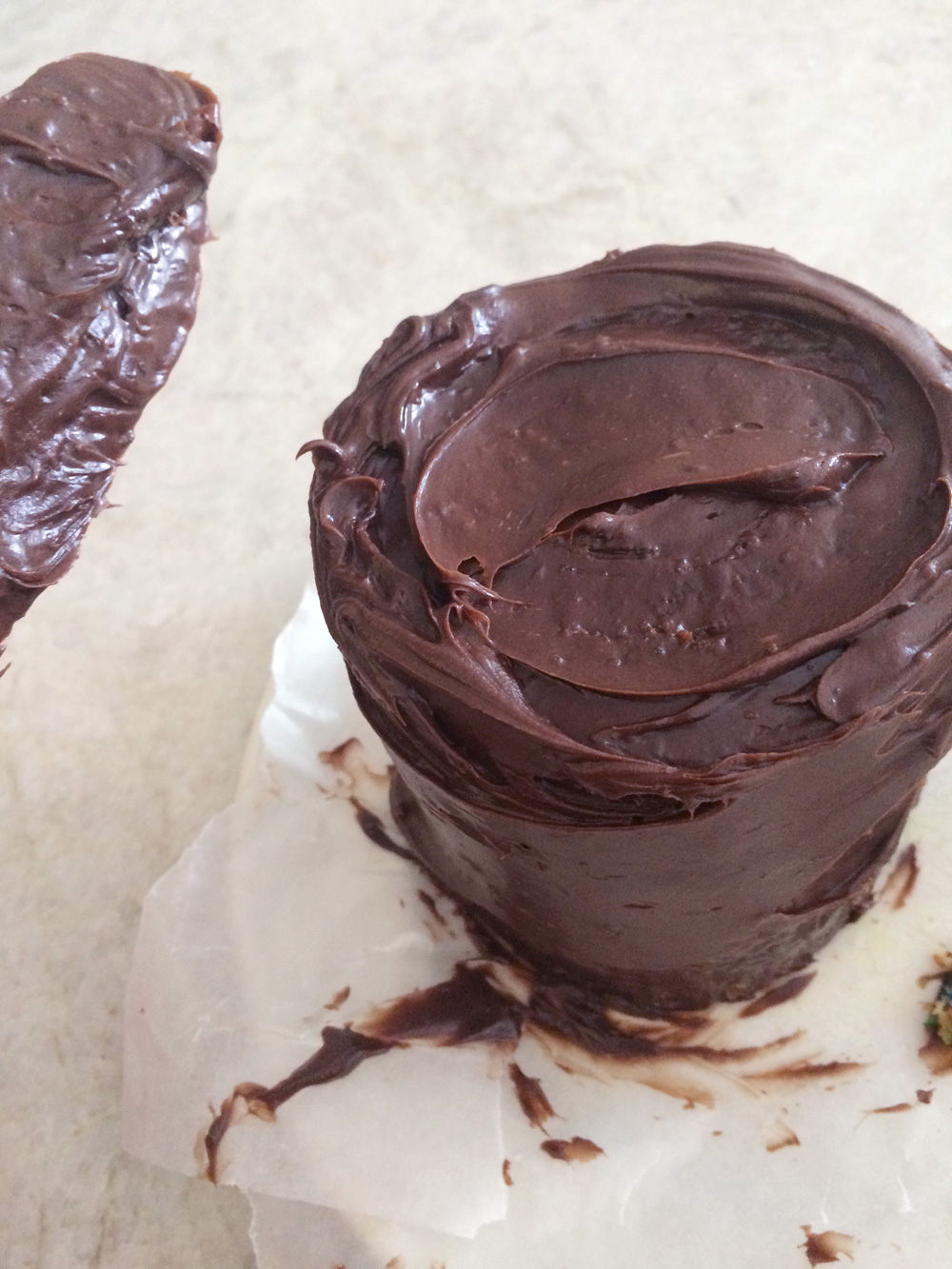 And then fill with whatever yummy candy your birthday girl/boy loves best. Us? rainbow sprinkles all the way.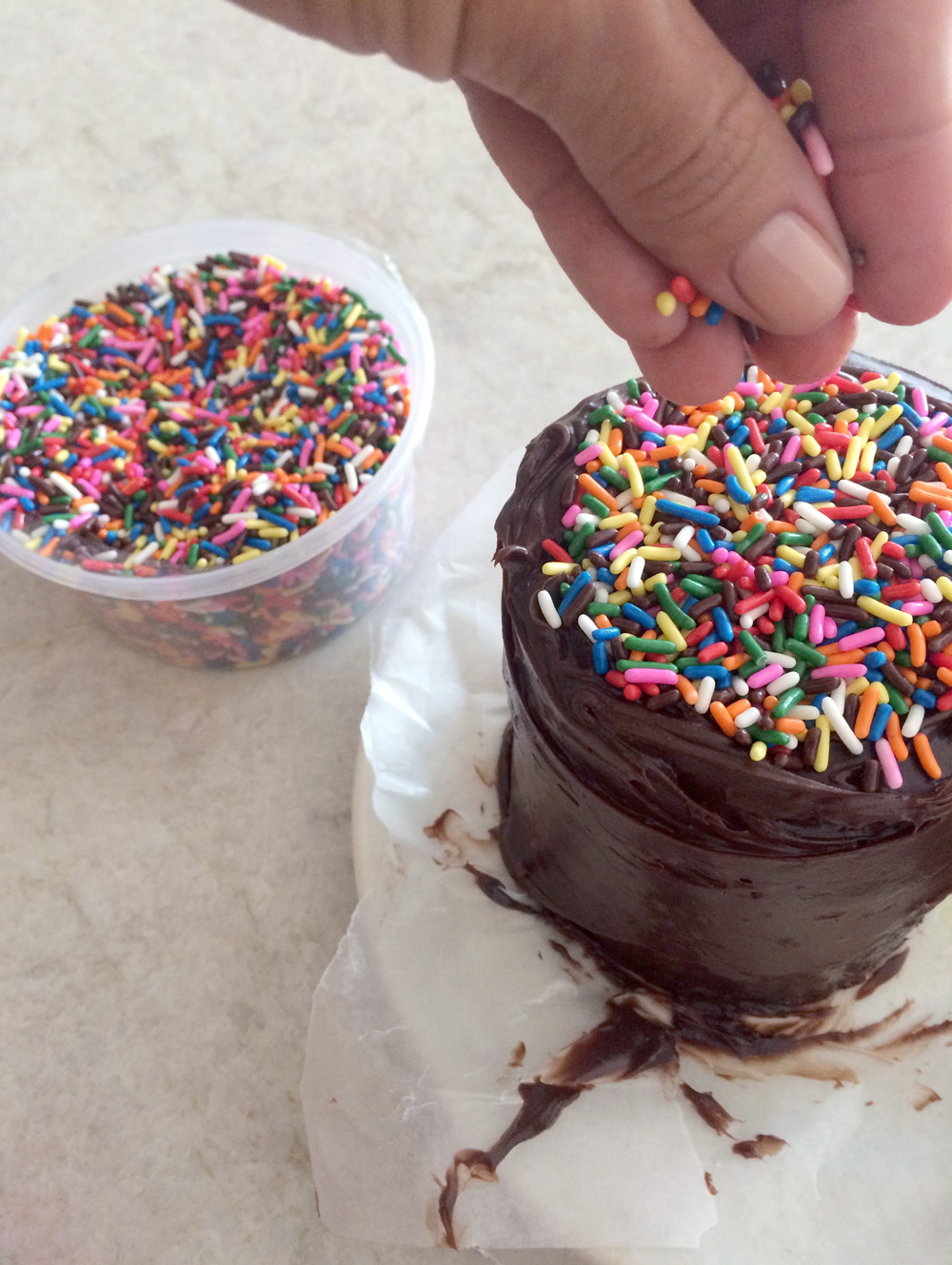 One of the little boys chose M&Ms, the other peanut M&Ms. And then Livy went to town decorating.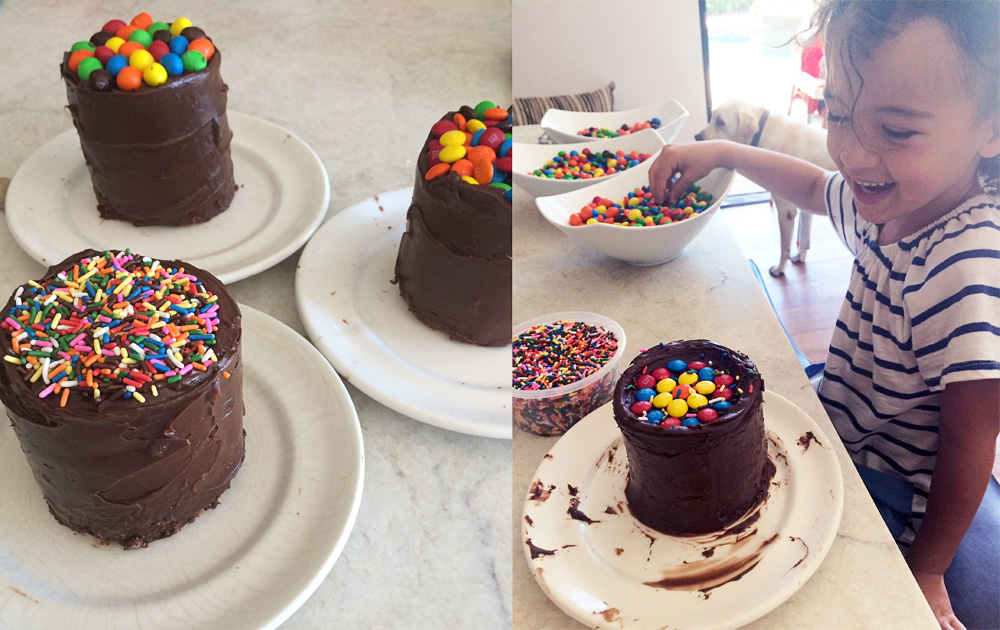 The cakes were a big hit and they saved SO much time over my usual handmade ones. I love, love to bake, but sometimes a big party means it's best to keep it easy.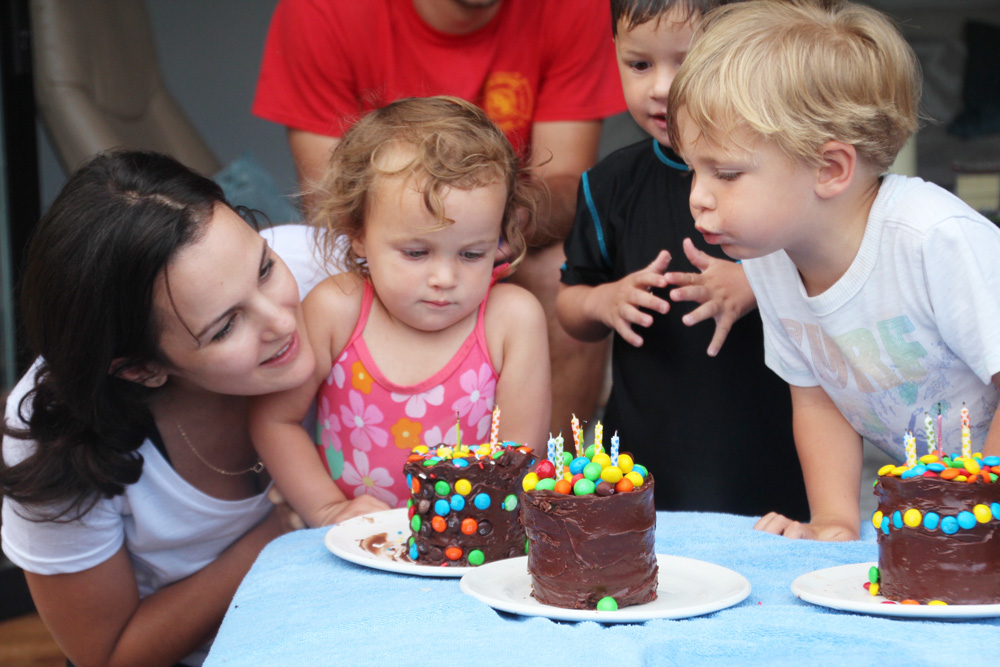 After a few handfuls, she dove right in, face first for a few bites. I'd say it was a hit!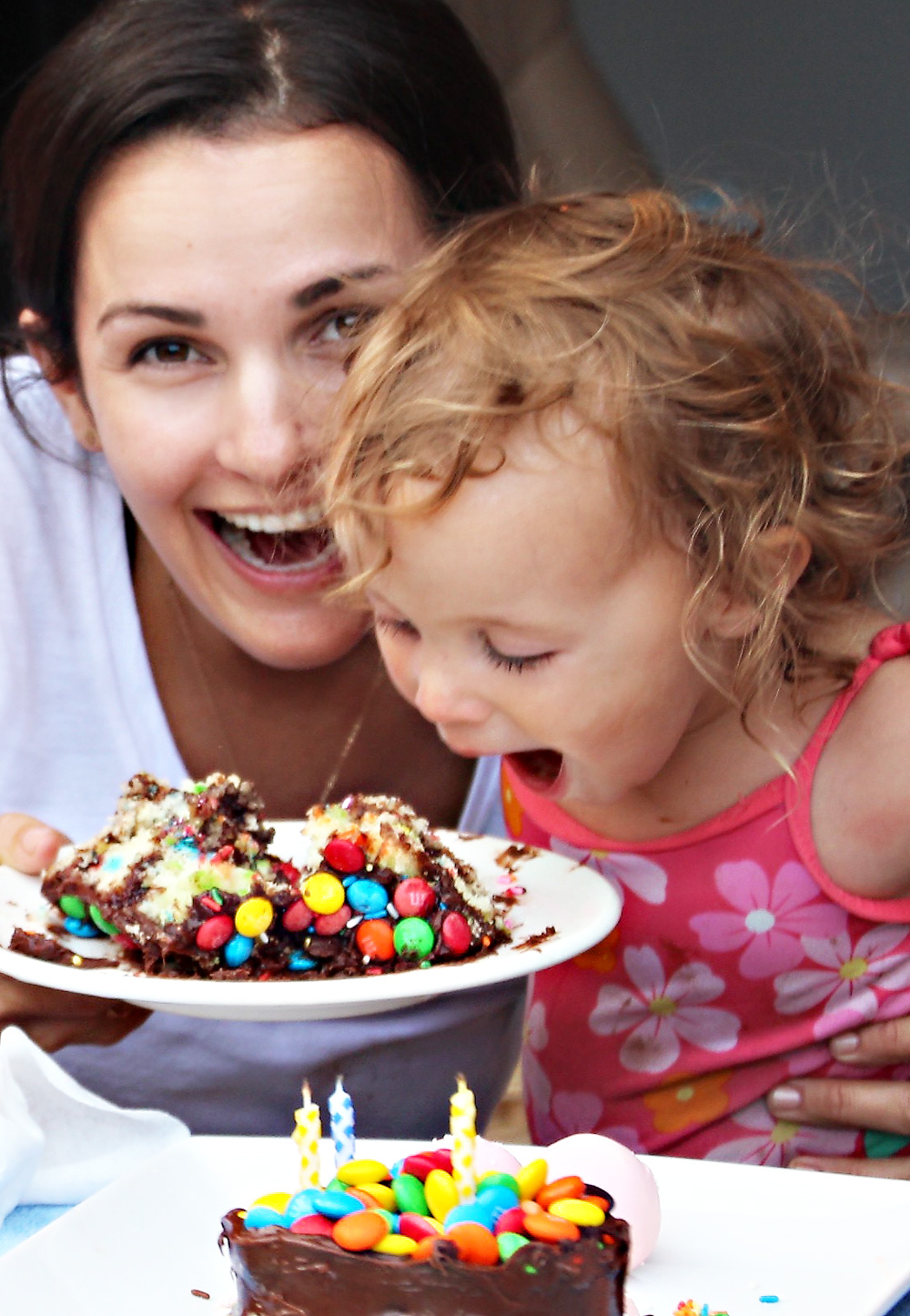 Have a beautiful, relaxing weekend!
PS Taylor is 2. I still can't believe it.