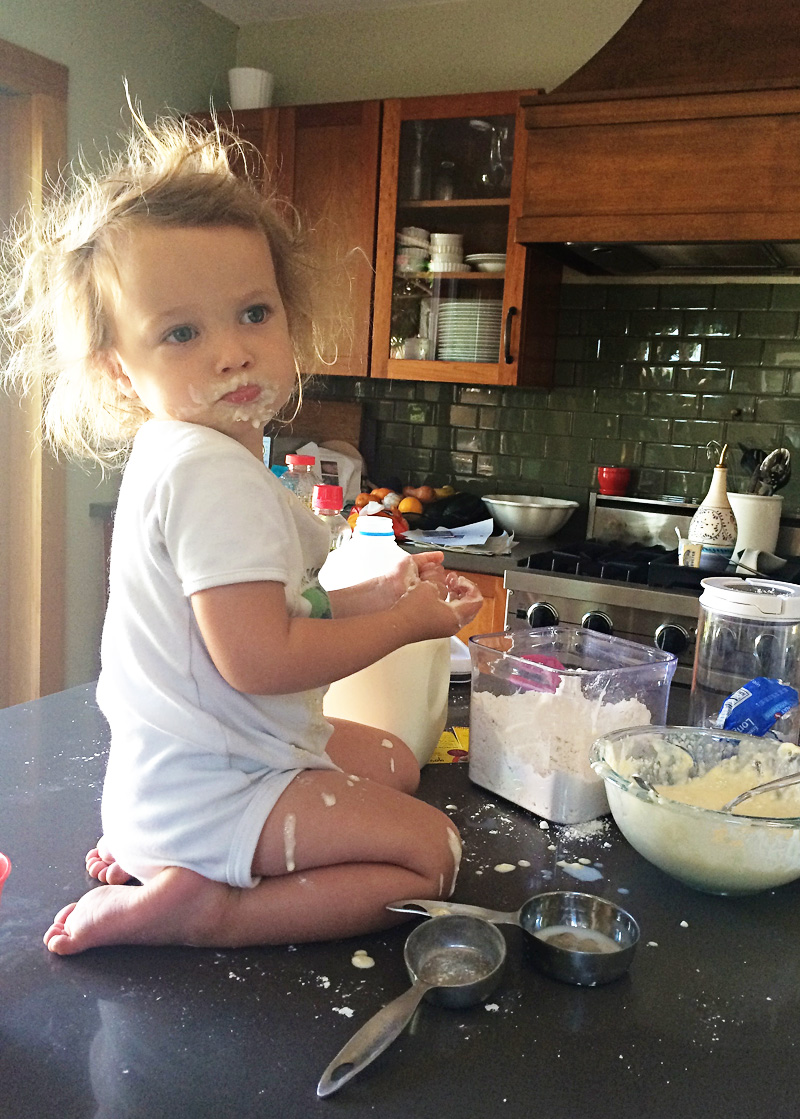 Someone was recently caught – mid bite – scooping raw pancake batter into their mouth by the fistful. Oh that look says it all!
If this picture shares anything it's that I need more weekend pancake mornings in my life :). But this week/weekend I'm traveling for work with little M and have left the big girls behind with Kevin. I have already realized that I've forgotten a piece of my traveling pump back home (the hose) and a key hard drive. It's always tricky for me to organize care with any baby that travels with me, but it's always worth it after a long day (and for a Sunday work event 13 hours was a long day) to come back to so much delight. I love those late night snuggles even more.
Pancakes are special, the girls know it's a special morning when I pull out the bin of pancake mix (always on hand) and a couple of eggs. We measure flour together, everyone takes a turn stirring and then that mixed, watery batter turns into the most delicious lazy breakfast. We're partial to Bisquick. And to half cooked pancakes. My mom used to 'scramble' the pancake batter to create chicken scratches – those are my favorite! Is that a distinctly midwestern family thing (mom is from Omaha) or has anyone else heard of scrambled, half cooked pancakes? I think that maybe when I get home on Wednesday we'll make some of those. Until then, I'm enjoying catching up with my team and to some one-on-one time with a very smiley baby.