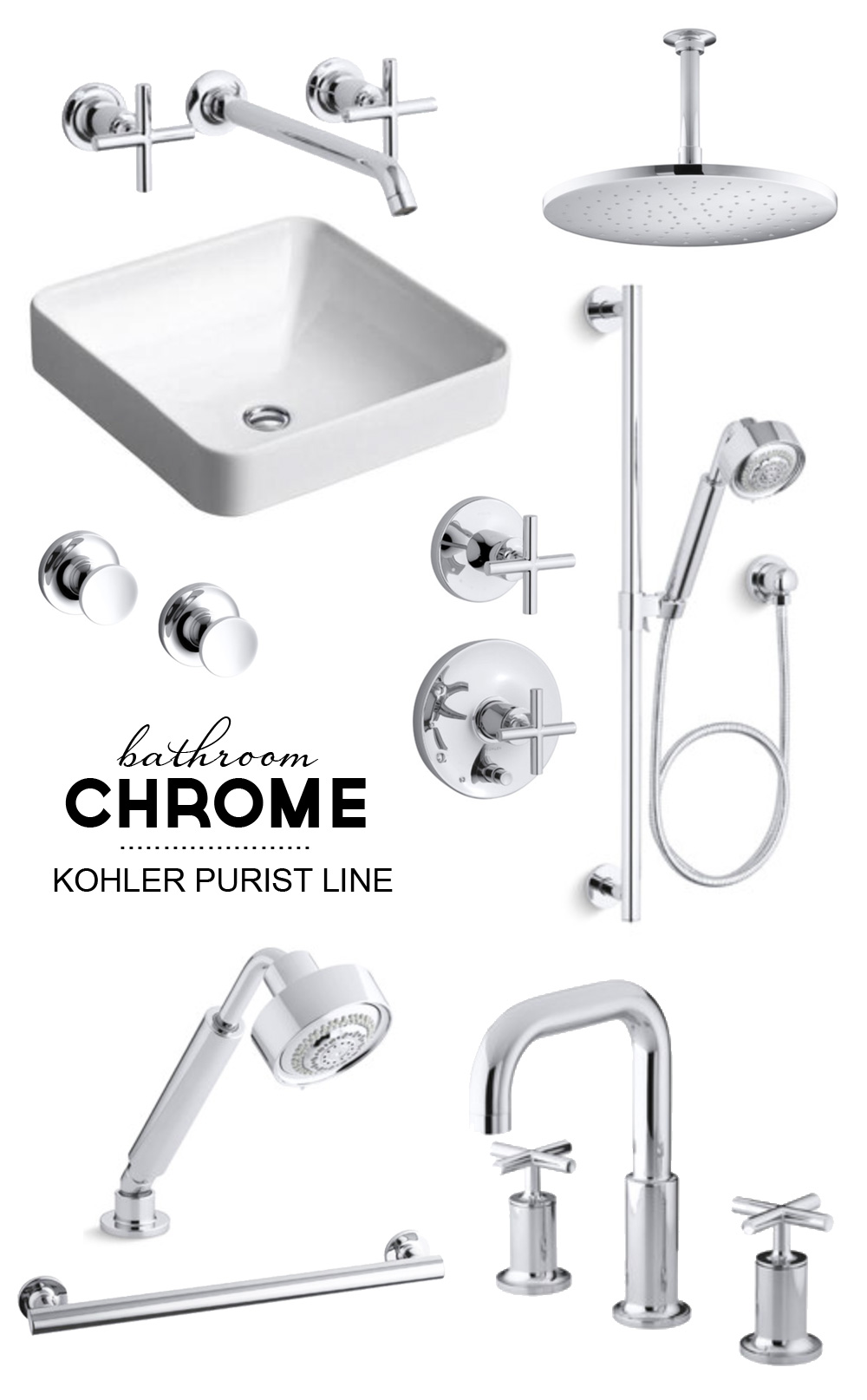 faucet | toilet paper holder | robe hook | handshower | valve trim | pressure-balancing valve trim | bath faucet | vessel sink | 12″ rainhead | handshower kit
Remember our master bathroom/bedroom remodel? Yes, it is still happening, despite long chunks of silence from that space. We have given in to the fact that those two rooms are transforming on their own over time and that that's okay. Sure, it would be ideal to move out of the guestroom/office soon (it's feeling just a wee bit cramped these days), but working with the stretching lead times of product and the availability of subs is part of the game and we want to wait on the good stuff. So long, deadlines and timetables (or maybe I said that about two months ago!).
There are a lot of decisions to make during a bathroom remodel and one of the biggest for us has been the hardware for the space. We were looking for something modern, simple, clean – and something that would last the test of time so that this bathroom can be loved for many, many years.
The choices are overwhelming, the options endless! A simple search on Wayfair for 'sink faucet' leaves you with too many options. But starting there, we narrowed down our ideas and fell for the Purist line by Kohler. In chrome, definitely chrome. The whole collection is exactly what we had in mind, inside and out. They nailed it with that one. After belaboring a choice for months, I couldn't believe how obsessed I became with one choice.
I have really exciting news – Kohler is partnering with us to share more about the Purist line in our final bathroom space. We are over-the-moon excited to collaborate with their team.
For a little more eye candy, I did a little Pinterest search and here's what I found for the Purist line: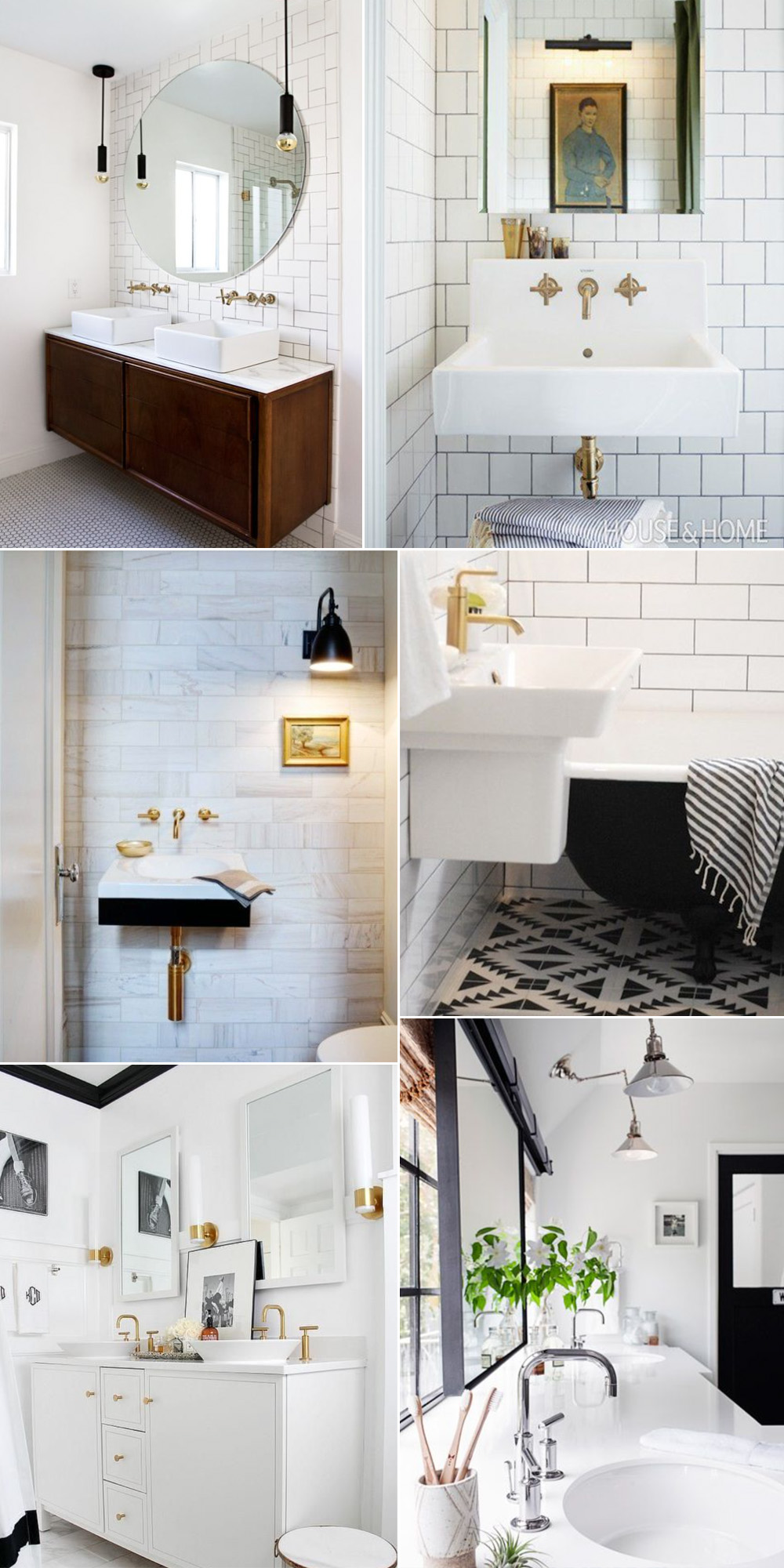 Brass is having its day! but we're pretty excited about chrome. It's already looking amazing in the space as it's pieced together.
Hints for bathroom renovators: stick with one product line by one brand if you can. It will make the whole process worlds easier. Two – work with a rep of that brand to make sure you're ordering exactly what you need. I learned a lot about pressure valves and diverters and what we needed for our space – it was absolutely worth it. There is a lot more on the underside of the plumbing equation than I could have imagined. Thankfully my awesome Kohler rep, Jeanine, stepped up and went above and beyond to educate and to provide visual drawings and excellent suggestions for us and our contractor.
This is a sponsored post, thank you for letting me share about the brands that help make our projects possible.