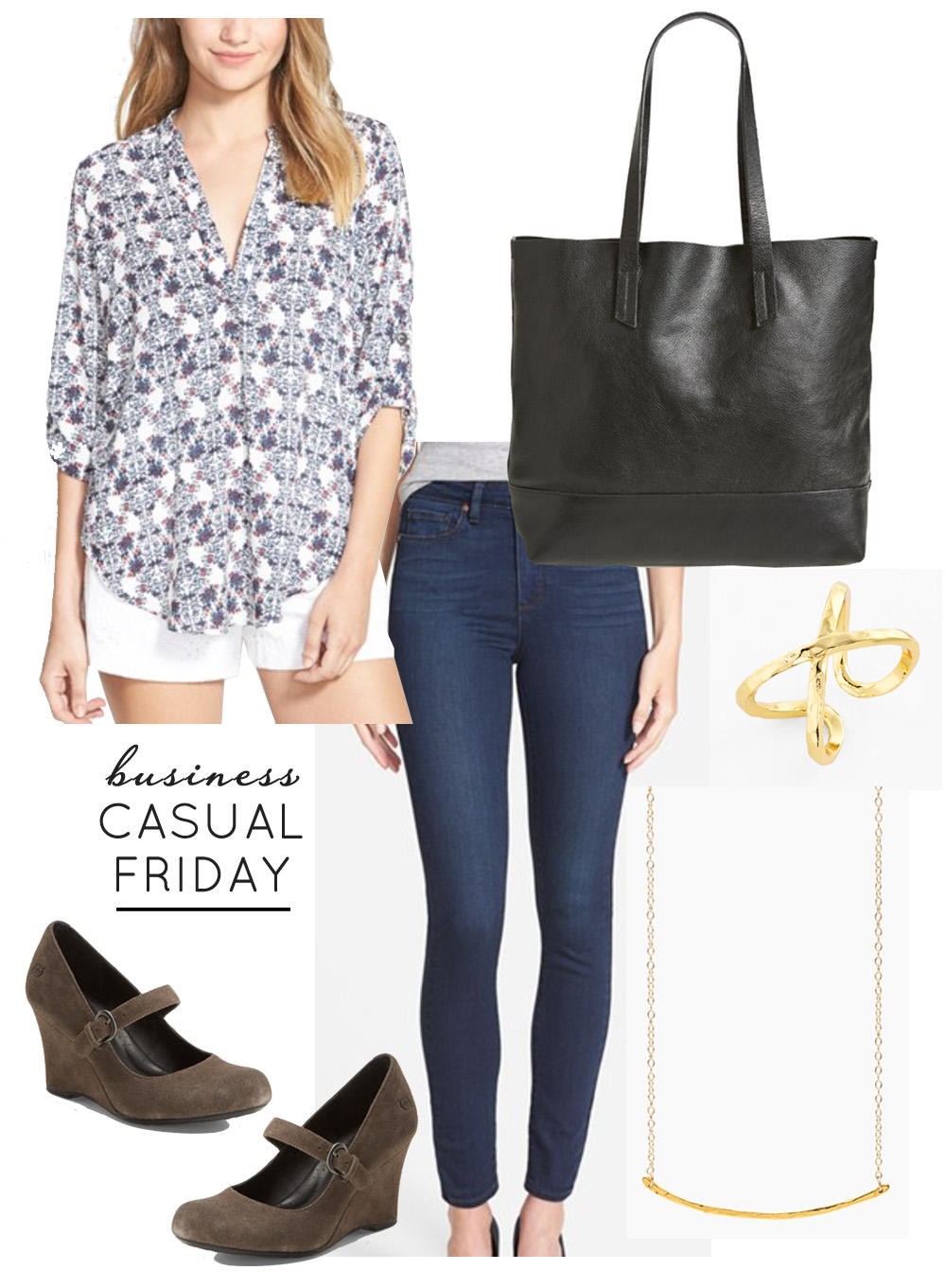 roll tab sleeve blouse | skinny jeans | wedges | leather tote | gold bar necklace | ring
Has anyone else been checking out the Nordstrom Anniversary Sale? Two days left, I think that the sale officially closes Sunday night. There are a couple of things that I have just sitting in my shopping cart… so tempting :) but haven't yet pulled the trigger.
A few items I always love are these blouses (I wear them for work with dark jeans, they look great untucked and I love how the rolled sleeves stay rolled), felt hats 1 & 2 (really great prices – definitely getting one more but haven't decided which), and long gold necklaces. I'm also planning on trying out this bra on a recommendation (I hear Wacoal is a great brand, too – this is an item I'm on the hunt for). Did you pick anything up?