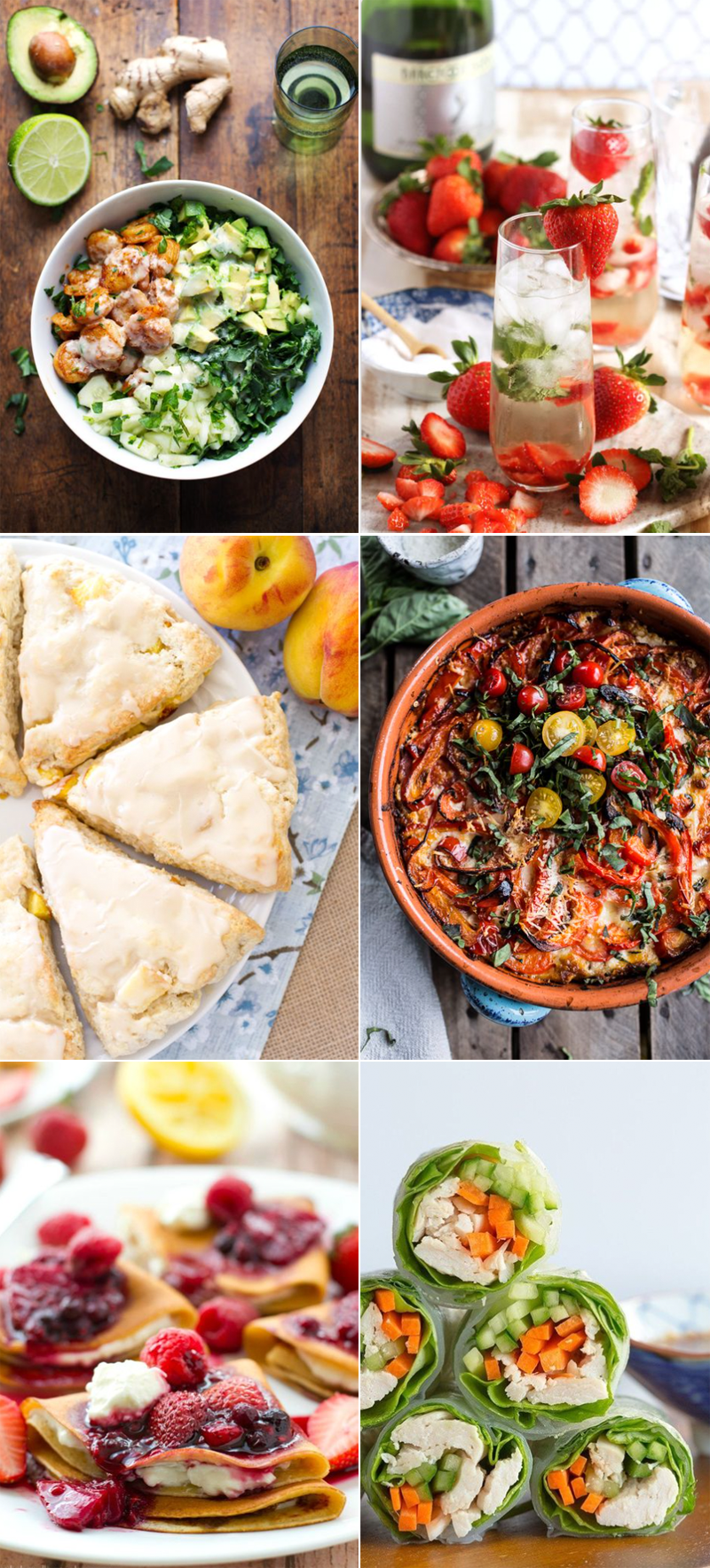 avocado and shrimp salad with miso dressing | strawberry champagne mojito
peach scones with vanilla glaze | tuscan quinoa bake
chicken spring rolls (also, these veggie ones) | mixed berry cream cheese crepes
Yesterday I shared how I'm focusing on one special 'play' meal a week (unique ingredients, something a little unusual and special…). Here are five that have recently caught my eye. Plus a cocktail for a Saturday morning breakfast with friends… because, so so good at the end of the week.