January 1, 2013
Happy 2013! As promised, I spent my New Year's at home with a glass of (Martinelli's) champagne and in uber comfy style (unlike my imagined idea), no major stories to tell but a relaxing welcome to the new year.
Man oh man I can't believe it's already 2013. This past year has come and gone in the blink of an eye and while there were so many adventures and projects and stories to share, it feels like it all happened quite quickly really. With that in mind, I thought now might be a fun time to take a walk around the house to see what Kevin and I crossed off the house renovation project list from last year, and what we might be tackling in the coming months/year now that it is officially brand new. Here's a similar walk-through from 2011 (wow, that seems like yesterday!).
Just for fun, let's take it waaaay back and sneak a peek at what each of these rooms looked like before moving in as a more grand comparison.
The Dining Room
First up, the dining room. No major construction changes here (except that that left door below now leads to a hallway to the new kitchen and the right door below no longer exists – see bathroom update next) but plenty of design changes. Mmm I still love the soffits in the ceiling and the rounded walls that make this a 1930s home.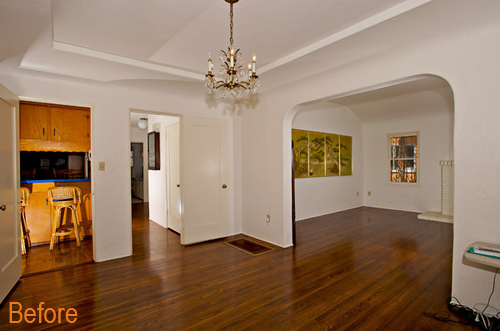 In 2012 we played with rug ideas, new lighting, adding curtains (transformed from a favorite pattern found in a duvet cover) and finding neutral art to balance out the dining room space. Plus this awesome greenery (which does not like its current location – Fiddle Leaf Fig owners with a green thumb, please email!). We still have plans to come up with comfier seating options and more light (that pendant, as beautiful as she is, does not give off a whole lot of bright).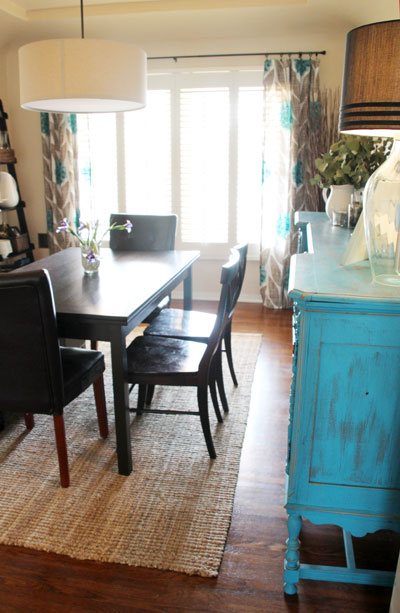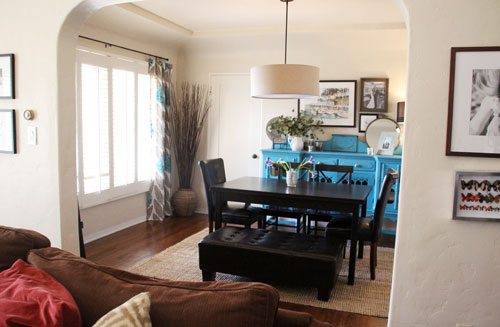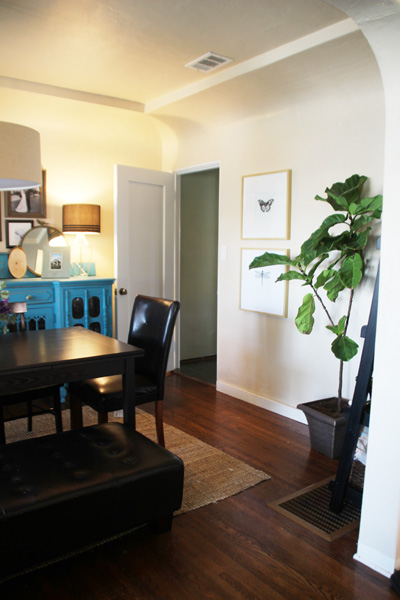 More about all of the the dining room updates here.
New Guest Bathroom
Next is our build-from-scratch bath that used to function as three small closets (two for the hallway, one for Liv's room). The before (photo taken from the back of the house, the same hallway from the other direction is in that top before shot of the dining room):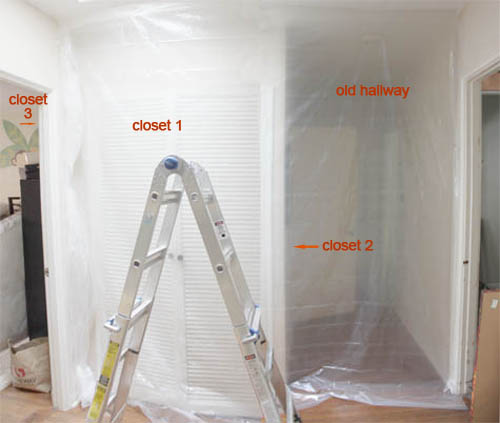 Here's a quick glance at the sketches we initially created to help guide the space, not too much changed over the course of the couple of months of building in terms of layout and design: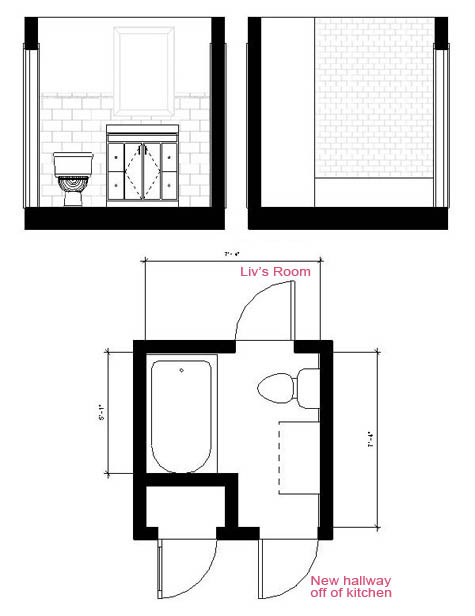 And the crazy construction behind it: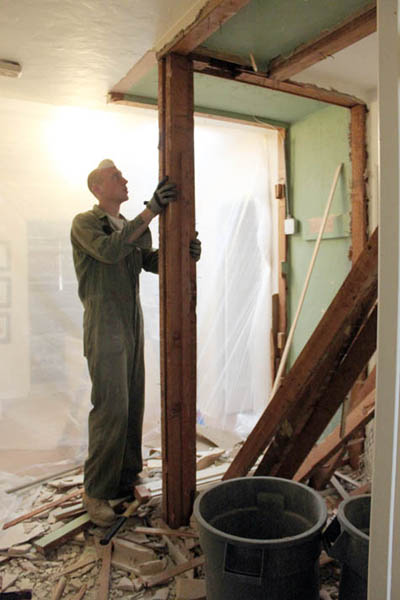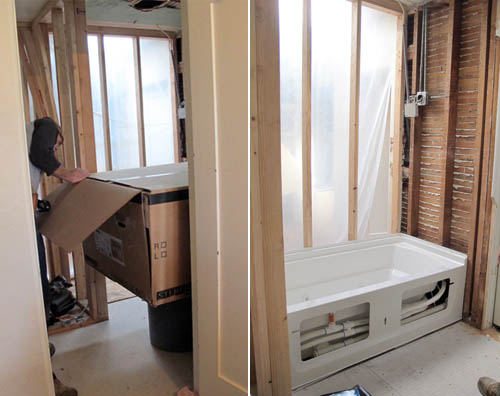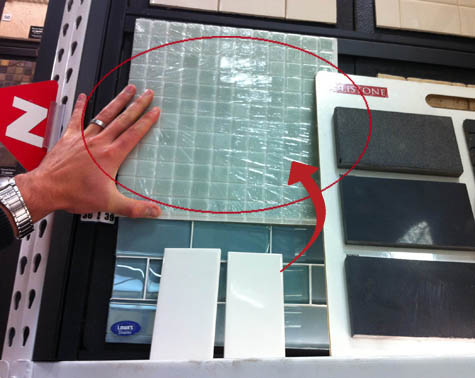 All of which brought us to here!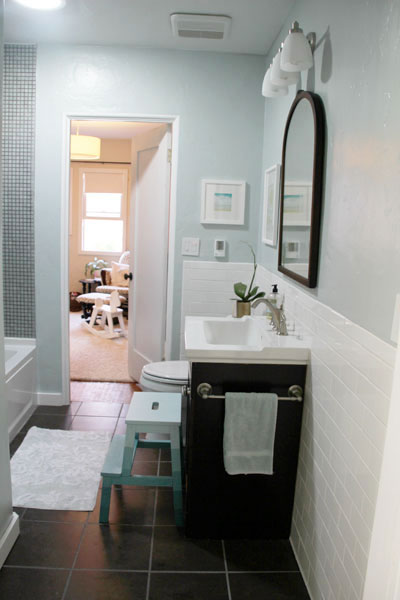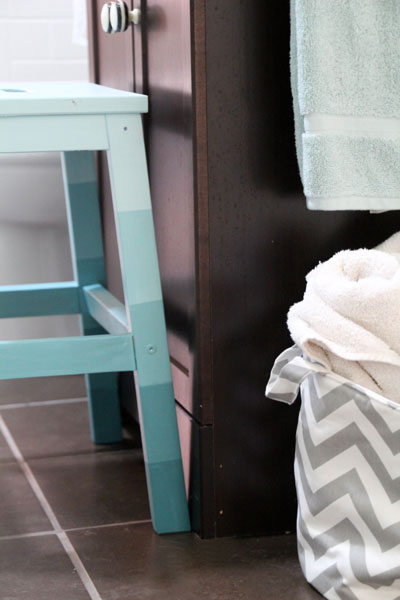 More details on all of the little DIY projects plus the full construction process play-by-play can be found here (favorites include this ombre footstool and awesome Etsy chevron towel bag).
Hallway Redesign
Once the bathroom was finished it was time to tackle a big chunk of empty wall on the opposite side of that tub up above in the hallway. This particular hallway is a roomy space that connects bedrooms to the kitchen and the rest of the house, so it's a natural play space for Liv and her push toys/doll strollers while we're cooking or eating in the kitchen. It made the most sense to keep it as kid-friendly as can be.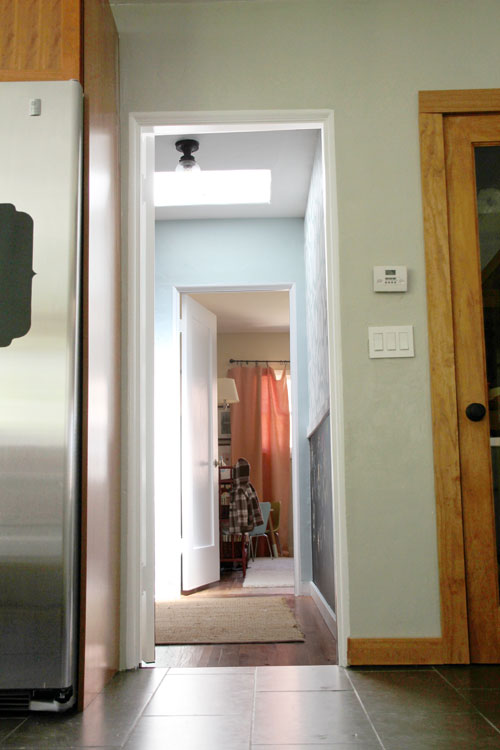 So, I painted the lower half of the wall to encourage massive chalkboard murals and the top half with my own version of a wallpaper design using painter's tape (after much searching and not being able to track down 'the one').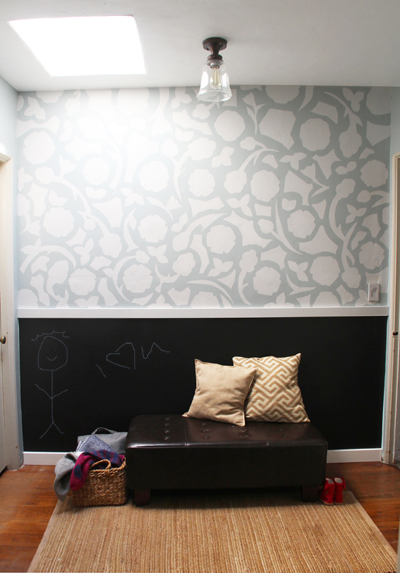 We have since removed my 'shoe-putting-on-station' because the bench really was not so great at corralling loose jackets, shoes, handbags and what not as I had hoped, and eventually became more of a tripping hazard. Ah well. On the plus side, Liv has more access to the full chalkboard and loves to cover it with her shapes and squiggles!
We plan to revamp this entire hallway space once we settle on a master bedroom/bath redesign, so this next update will likely not last through the end of this upcoming summer. But this side of the hallway needed a little storage love as well so a Craigslist corner unit received a paint update and a few favorite knick knacks. The below two shelves now house blankets and what not.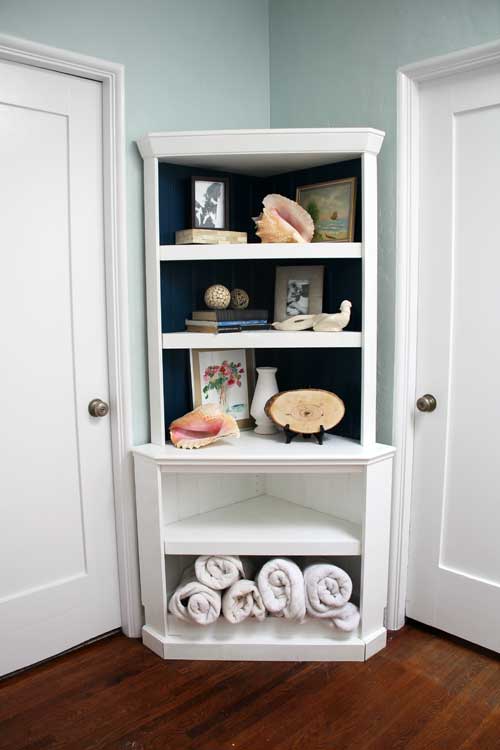 Office/Guestroom
Most of this space was built and finished in 2011 (the original kitchen used to live here). But we did make a few updates such as a new fabric headboard for the guest bed, new wall collage (including this handmade favorite), new Craigslist vintage storage and chair, and rug for on top of our rug (that perty white has nothing against a dog and toddler).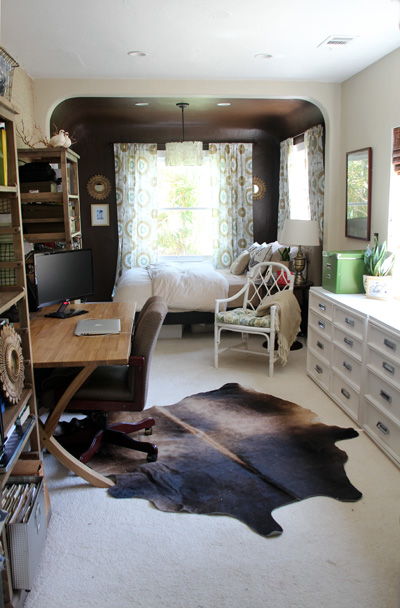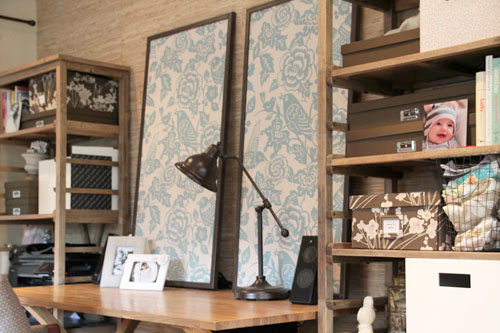 Follow along with office projects here. And believe it or not this space used to actually look like this!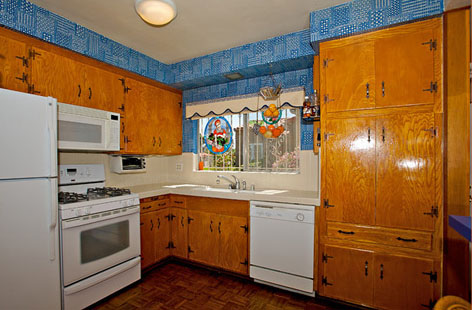 Living Room
Our living room received a few cozier updates with a few more in store for 2013.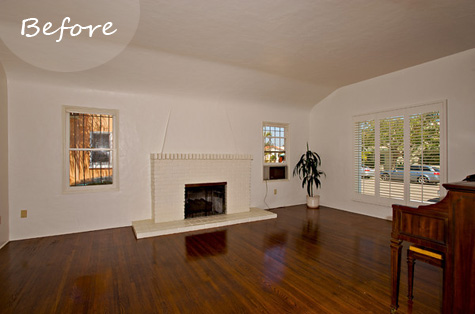 New envelope pillows, embroidered artwork, DIY butterfly art and a faux canvas painting made my list of top changes, though we also invested in a super shaggy/soft rug for playing with blocks and a few new pieces of bookshelf tchotchkis (this being my favorite).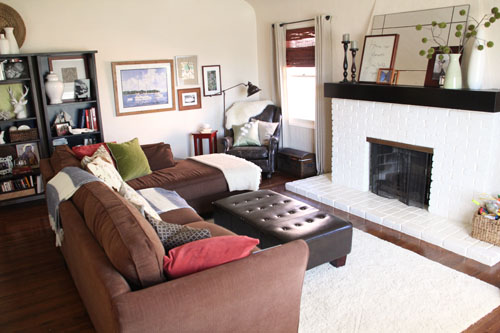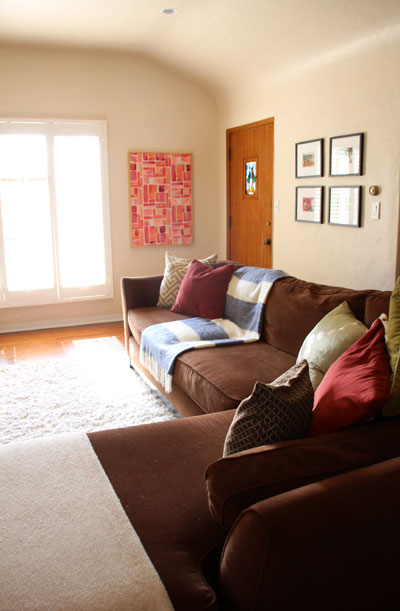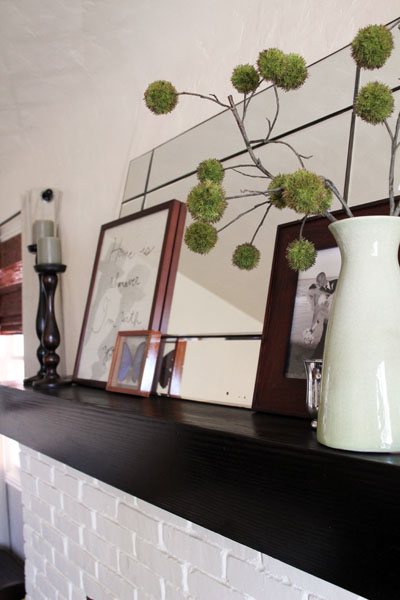 Curb Appeal
So much to be said about all of the outdoor work happening around these parts in the fall of 2012! We painted the house (more to come on that, we actually still have windows and a few little areas to complete) and we're loving the new soft tan color!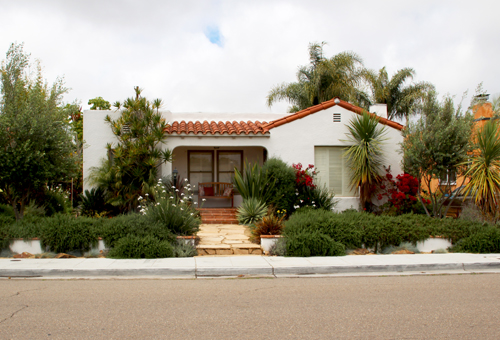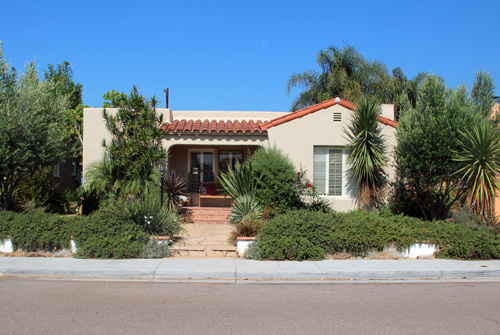 We've chosen white as the window trim and those front two windows have since been restored (also something we're teaming up with professionals for) and painted. Kevin stained the front porch bench and grouted the saltillo tile under foot as well.
The jungle of a sideyard was also tackled!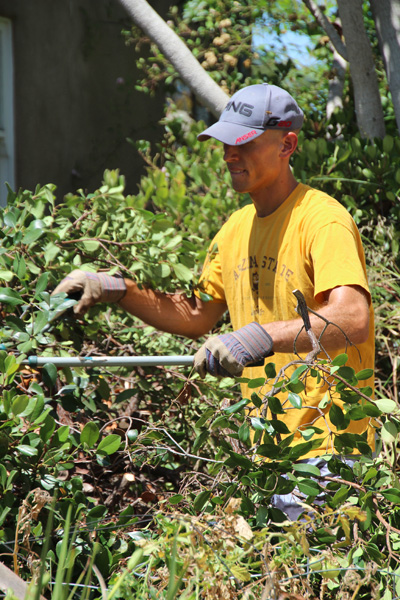 A little clearing, wall building, deck laying and table building (from very cool reclaimed wood) later…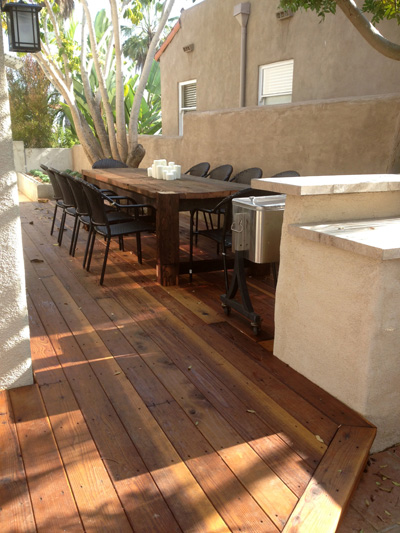 And you have one of our very favorite updates. This is an awesomely useful outdoor space now for dining, cooking marshmallows and BBQing alike. The above dining table is just off of our new kitchen so when it's time to par-tay we push the wide doors open and join the two big spaces.
These two photos below are pre staining, but you can see how the new flagstone ties in with the rest of the backyard!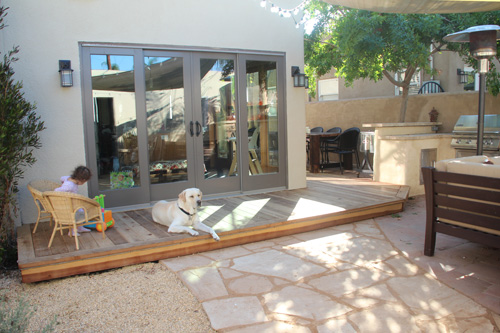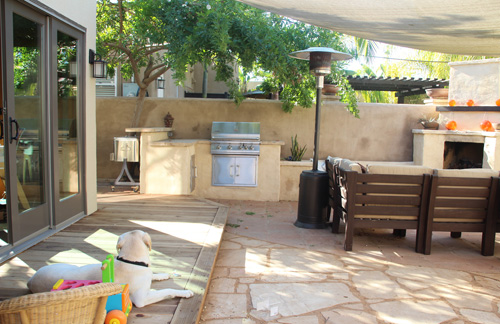 And there it is, the big stuff from 2012.
Still on this list? Much. A master bedroom/bath remodel, guesthouse makeover (we have a little back unit near the garage), finishing up the kitchen nook and hallway, Liv's big girl room + new nursery, the garage and a few more curb appeal updates. Plus the usual day to day crafts, style boards, parties and ramblings of this blog. AND a new baby. Woohoo!
Thank you for joining us on our adventure. I feel so incredibly lucky to have an online group of friends that offer awesome suggestions, that extra encouragment just when we need it and who check in on us on a regular basis. Thank you. And very much looking forward to spending the rest of this new year with you!
Tags:
Decorating
,
Dining Room
,
DIY
,
Home
,
Living Room
,
Office
,
Year in Review
Posted in
Curb Appeal
,
DIY
,
Home
,
Our Dining Room
,
Our Guest Bathroom
,
Our Guestroom/Office
,
Our Hallway
,
Renovating Adventures
|
10 Comments »
July 10, 2012
Terribly cheesy title I know, but today's post is all about one of my favorite new paint trends + a necessary home addition for a very busy toddler.
Lately Liv has turned into quite the independent lady. If it's at all possible (and she can figure it out), she wants to do it herself. 90% of the time that's a little tough, though we do try. 10% of the time it's to accomplish basic tasks like washing of hands after a messy breakfast. This type of independence I love, most toddlers run from a wet washcloth honing in on yogurt smeared cheeks, but Liv still finds cleaning up a delight.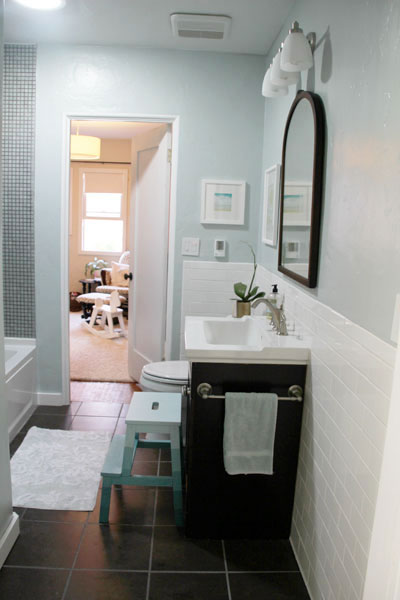 So I've been searching out a fun step stool for her bathroom. I was really hoping for something older with beautiful curved lines (more Jenny Lind – like Liv's changing table – less modern and boxy) but when I came across this little birch stool from Ikea for $15 I couldn't pass it up. It was begging for a fun coat of paint, too!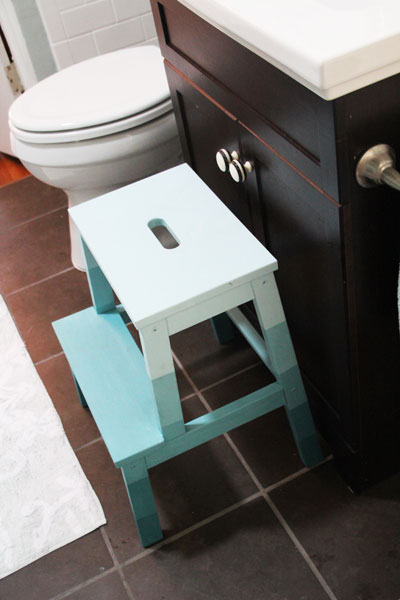 When Sherry and Katie announced their summer Pinterest challenge last week, I decided it was time to tackle this project and make it happen. (PS if you haven't heard of this fun challenge I definitely recommend checking it out. If you are a procrastinator like myself and thrive on deadlines, this is a great opportunity to give yourself a deadline to tackle one crafty project you've had your eye on).

The real Pinterest inspiration for this challenge is actually this coffee mug that has hunkered down in the back of my brain image gallery for some time.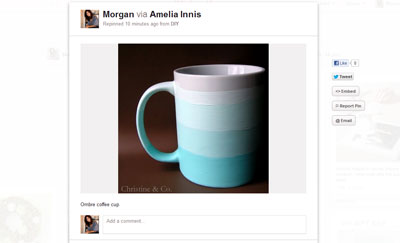 I've actually become quite enamored with the ombre trend as of late and have a few idea of else where in the house I might be able to spice things up with a bit of graduated paint colors…
And now for our much inspired ombre step stool: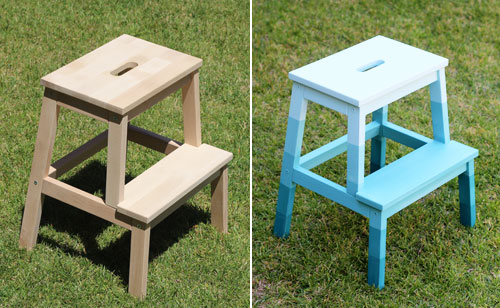 I used two paint samples and a quart of white paint to mix my ombre layers.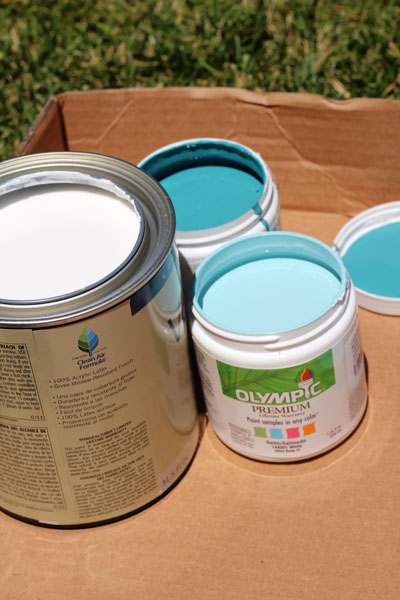 Which left me with five variations of teal blue – from a beautiful deep peacock to a clear summer's day sky blue.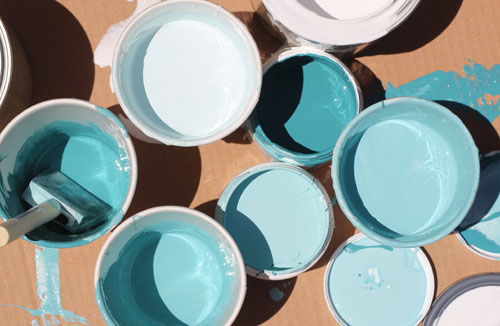 My first layers of paint were pretty rough. I began at the top and slowly worked my way down the stool painting in loose stripes and not bothering too much with exact lines.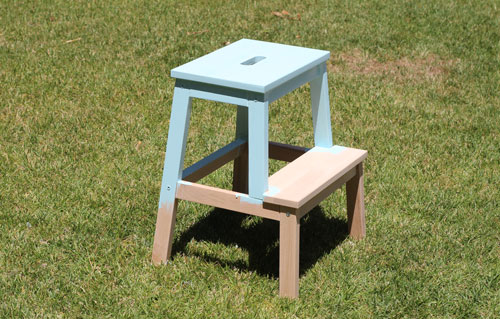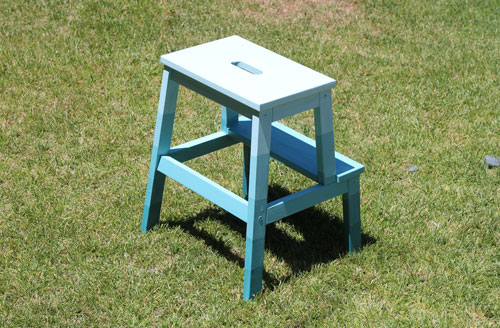 After some time in the sun, I went back with painter's tape and measured out my layer heights so that each transition could result in a sharp contrasting line.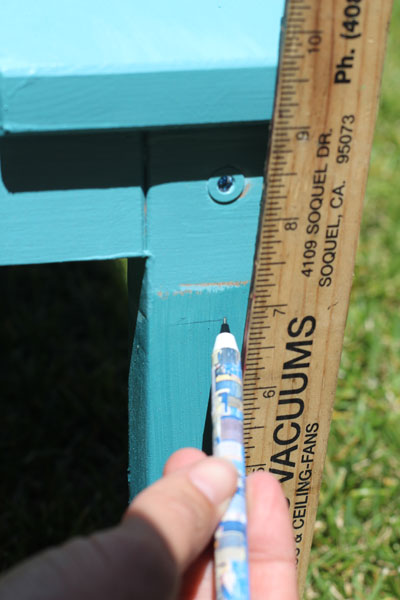 The top tier is the widest, slowly working down by 1/2″-1″ increments (roughly 5.5″ for tier 1, 4.5″ for tier 2, 3.75″ for tier 3, 3.25″ for tier 4, 3″ for tier 5) so that the stripes at the base were skinnier than the ones at the top.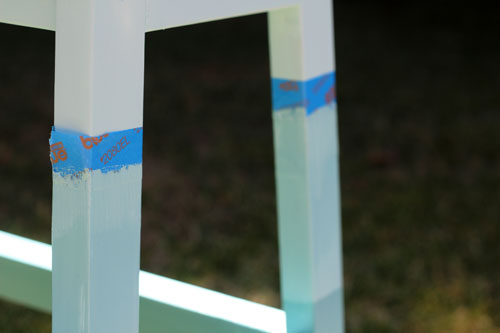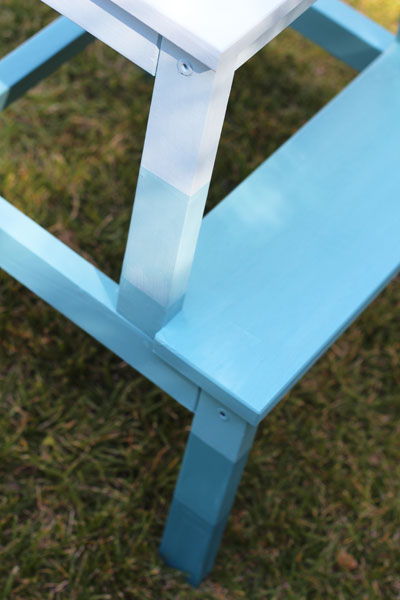 It turned out just as I had hoped for! I really dig the colors.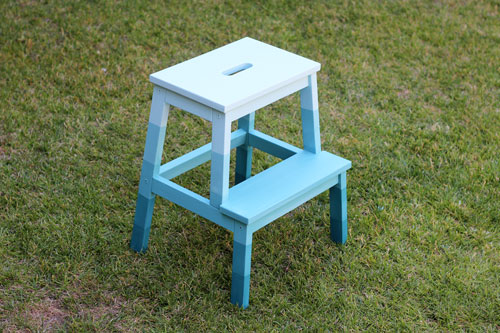 Nana helped to distract Liv on the other side of the yard, but occasionally she's wander up behind me and grab onto my neck. I ended up wearing paint for days and I'm still surprised she left the scene without a drop on her.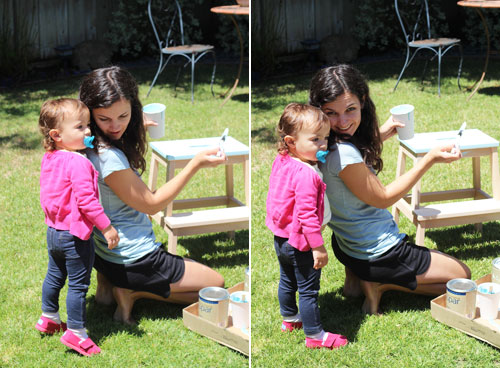 The stool is taller than I anticipated (it comes in a flat box from Ikea and I hadn't paid close attention to the overall height) but it seems to work really well with Liv's 18 month old reach.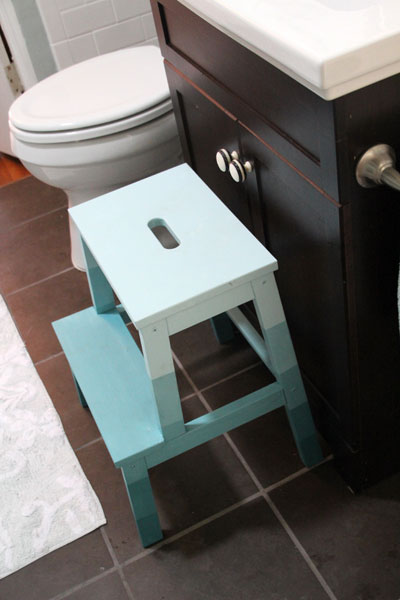 I had chosen the colors right from the existing shades in the space and I love how the turquoise pops against the tiles in the shower, the blues in the artwork, the pale hand towels.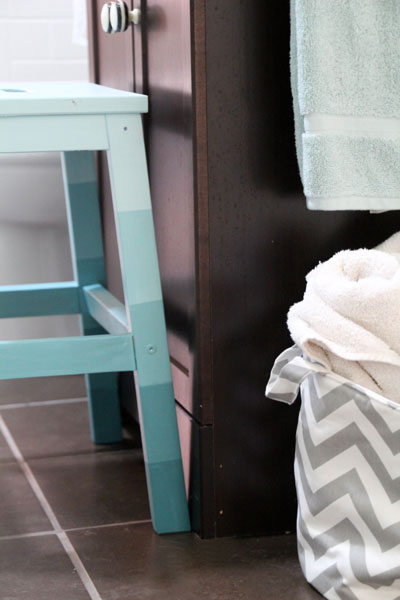 So far she dares to make it to the first step. It might get a little tricky after she figures out that she really can crawl to the top on her own.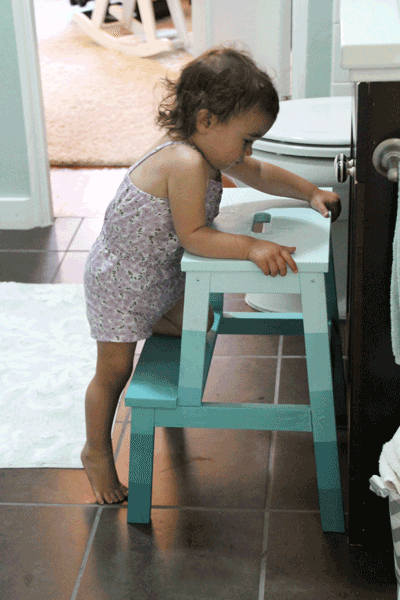 But when it comes to hand washing she gets a little help.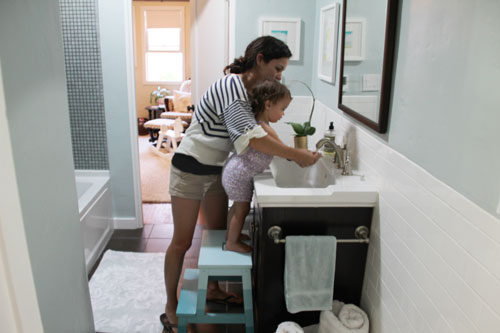 Oh wow how she loves it! After the stool moved its way inside, it was all I could do to distract her from trying to wash her hands every 10 minutes.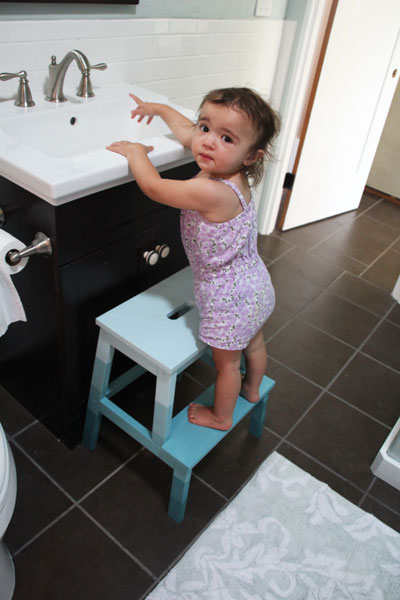 I'm glad she loves it as much as I do!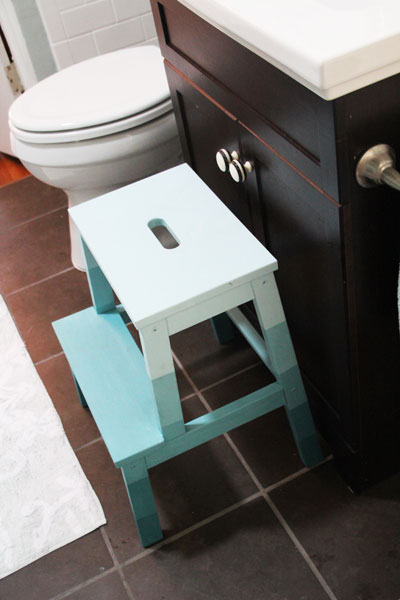 Yay for projects that make you get to-do's done.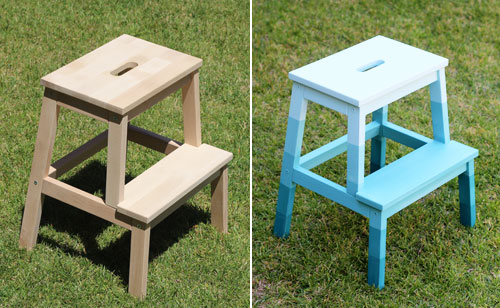 Here's a quick link to the previous Pinterest challenges that I've worked on. Still quite proud of that capiz chandelier, painter's tape wallpaper and gold mercury glass. But don't forget to head on over to Sherry's post and Katie's post (and Kate's and Michelle's! who are guest hosts) to find all kinds of crafty and fun ideas.
Tags:
Accessories
,
Before & After
,
Blue
,
Crafty Solutions
,
Decorating
,
DIY
,
Home
,
Paint
,
Pinterest Challenge
,
Teal
,
Turquoise
,
Tutorial
Posted in
Crafty Solutions
,
DIY
,
Home
,
Our Guest Bathroom
,
Renovating Adventures
|
11 Comments »
April 17, 2012
I left this out of yesterday's post! But just in case any of you are interested in taking advantage of a sweet little offer from Nicole over at NikJDesigns for a cloth bag (a seriously awesome storage solution), please check out her site and use code: PEPPERDESIGNBLOG15 for an extra 15% off.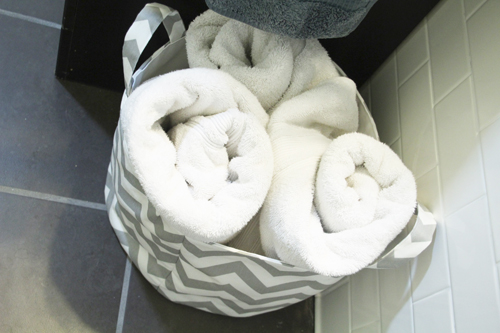 I wasn't paid or perked to share this, but loved her work so much that I wanted to be sure I extended to you the promo code that she offered up for all readers

.
This bag can serve so many functions for us (you should see her adorable patterns for kids rooms, etc – great way to wrangle toys) but the subtle grey and white is just the right color scheme for the space and to hold a few extra towels for guests.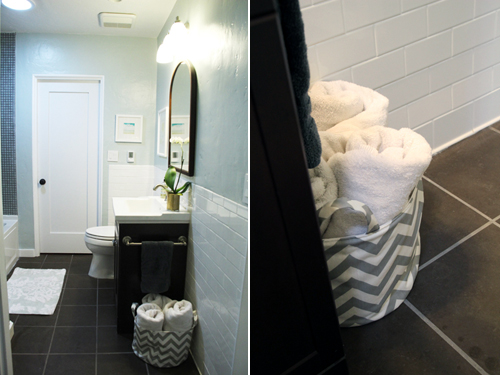 Here are a couple of additional shots: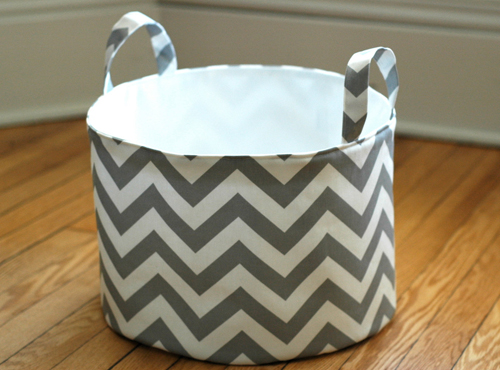 The top edges roll down to reveal the fabric inside: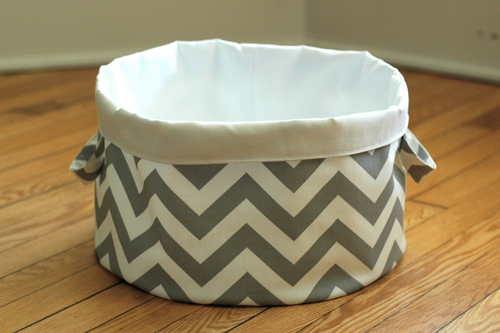 And the entire bag is actually reversible, which is pretty cool too: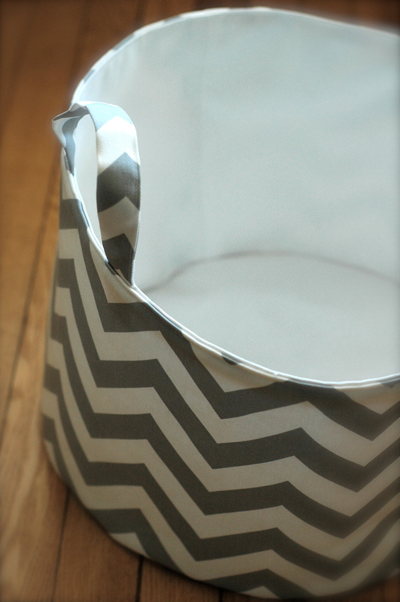 Check out Nicole's store here, and tell her I sent you : ).
PS You can see the finished guest bathroom and read abut the renovation process right here!
Tags:
Accessories
,
Grey
,
white
Posted in
Organizing
,
Our Guest Bathroom
,
Renovating Adventures
|
7 Comments »