Hi everyone, I usually have a new blogger to introduce during my Friday Guest Blog Interviews but today I'm excited to share an interview with a designer that has been garnering a lot of great press these days. Since I'm a home owner who dabbles (plays?) in design and am definitely not a professional, I thought her answers to the usual four questions were especially interesting!
Here's Jaime's official bio: "Mixing haute casual with modern elegance, Jamie Herzlinger specializes in bringing luxury and comfort to each room she designs. By blending diverse elements and taking her inspiration from fashion and art, Herzlinger uses unexpected design elements to create livable spaces. With offices in New York and Scottsdale, Herzlinger founded Jamie Herzlinger Interiors in 1991. With 20 years of design experience and as a licensed contractor, Herzlinger has designed a wide variety of spaces from demolition to completion.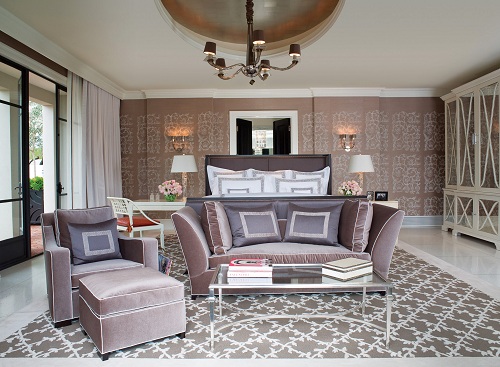 Stunning!
This year, Herzlinger participated in Kips Bay Show House in New York and worked with NBC's Open House. Jamie Herzlinger Interiors was also named Top Twenty Interior Design Firm in the country by Traditional Home Magazine and will launch JAMIE, a new design concept that will bring Jamie's design to clients nationwide.
Herzlinger's interior design style is classically modern with attention to details, luxury and comfort. Sophistication and subtly also mark Herzlinger's style along with her love of history, philosophy, music and art imbued in every project."
Read more about her style, inspiration, favorite trends, as well as her three reader tips after the jump!…