October 15, 2009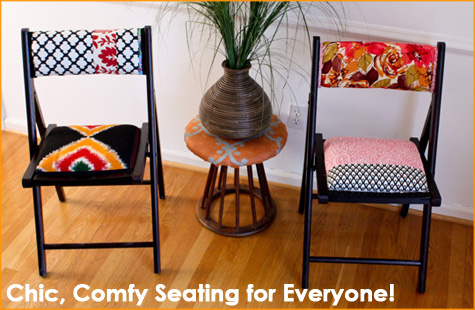 I don't know about you but I have a few of these folding chairs lying around… ready for guests and parties and everything else that comes our way (actually, now that I think of it, I should really get some more!). When I saw this Before & After from Apartment Therapy, I knew it would resonate with hostesses and DIY decorators alike.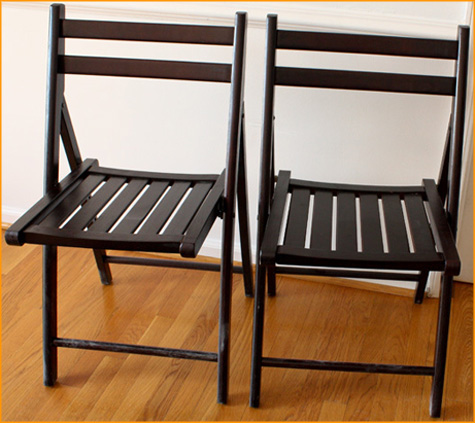 You could always purchase these beautiful Anthropologie folding chairs (at $200 each, see below) to get an equally bohemian and modern look, or you could invest in a few neat fabric remnants, a bit of cushion foam and a staple gun… and have at your own collection! Guests will wow over your results and love the comfy cushions.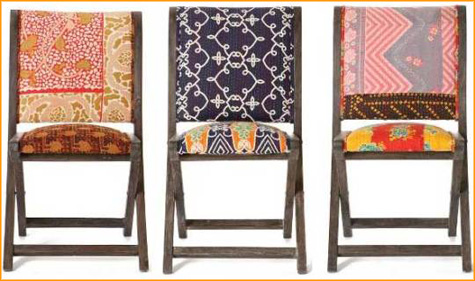 Follow the jump for step-by-step directions, and many more pictures! Read more »
Tags:
Accessories
,
Before & After
,
Crafty Solutions
,
DIY
,
Fabric
,
Furniture
,
Home
,
Parties & Entertaining
,
Patterns & Color
Posted in
Crafty Solutions
,
Home
,
Parties & Entertaining
|
3 Comments »
October 14, 2009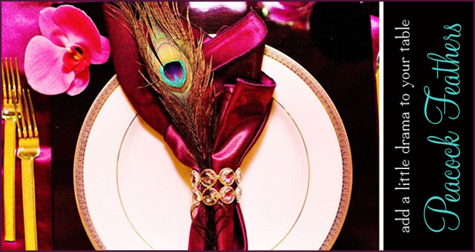 I found this stunning picture on The Party Dress and loved it so much I went on the search for more gorgeous peacock finds. The colors are rich and beautiful — perfect for fall without being the traditional palette. I love the jeweled napkin ring above and am wondering if I can recreate on my own, could be a fun project. Plum, fuscia, emerald green, burgundy, cerulean blue… all beautiful!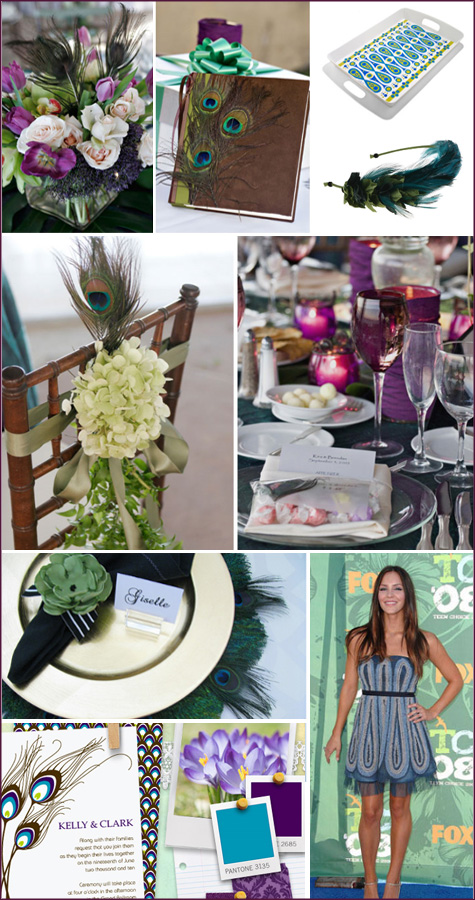 So much inspiration for any kind of celebration — I would love to see this turned into a beautiful bridal shower! Follow the jump for the where-to-find for this inspiration board. Read more »
Tags:
Baby Shower
,
Birthday
,
Blue
,
Bridal Shower
,
By Color
,
Decorating
,
Dinner Parties
,
Green
,
Inspiration Board
,
Parties & Entertaining
,
Patterns & Color
,
Purple
,
Wedding
Posted in
Parties & Entertaining
|
1 Comment »
October 14, 2009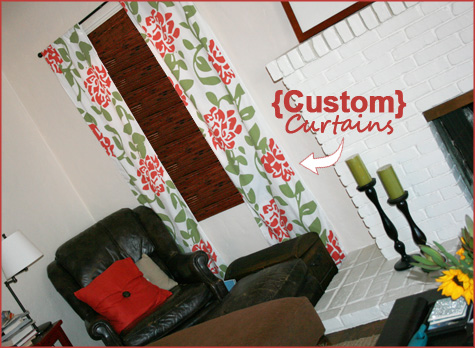 My living room is a room in progress: from day 1 of purchasing our little Spanish cottage in San Diego, it was my goal to get the living room in livable-lovable shape despite the rest of the construction in and around the house. This would be the room where we'd unwind from the day, congregate with friends, sip wine and read a book while a fire warmed our feet. My room requirements included friendly, cozy and just a touch of modern.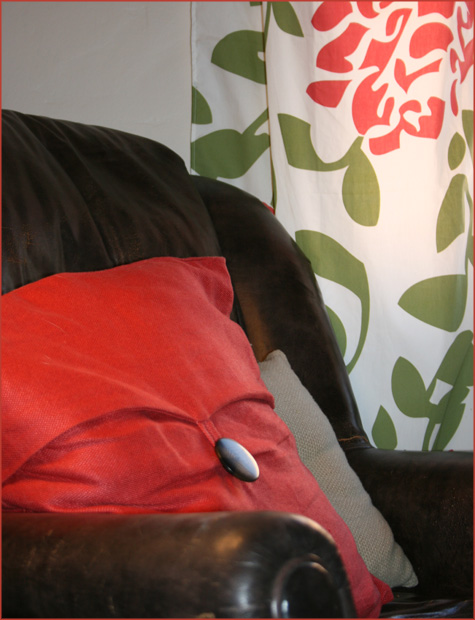 I'll pause here for dramatic effect… and to keep this post short. But follow the jump to continue my living room adventure & learn about my new favorite site: Spoonflower! Read more »
Tags:
Accessories
,
Crafty Solutions
,
Decorating
,
DIY
,
Fabric
,
Green
,
Home
,
Living Room
,
Patterns & Color
,
Red
,
Tutorial
Posted in
Crafty Solutions
,
Home
|
2 Comments »