We're just getting over a city-wide blackout over here in San Diego – what a crazy day yesterday! Most of the county is still without power, but I'm happy to say that my computer is back and buzzing. We celebrated the night off with friends and it was a welcome pull away from the traditional evening of tv, computer, iphone, etc. that usually distracts from good conversation.
My Friday Guest Blog Interview Series is back with guest Kyle Murphy from The Foundary. Kyle shares with us his favorite decorating trends and inspiration, plus a little more about a daily deals site that offers unique and eye-catching products for the home at a fantastic price (up to 70% off).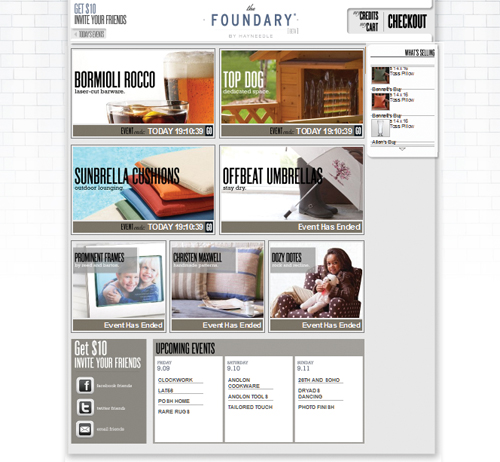 Haven't heard of The Foundary? It's one of those awesome daily email sites that you can subscribe to. The catch? Each special (from emerging and established designers, shops and artists) is available for just a few days.
Kyle, a lead buyer for the site, answers PDB's four design questions as it relates to his personal aesthetic and the site's hand-picked daily features….