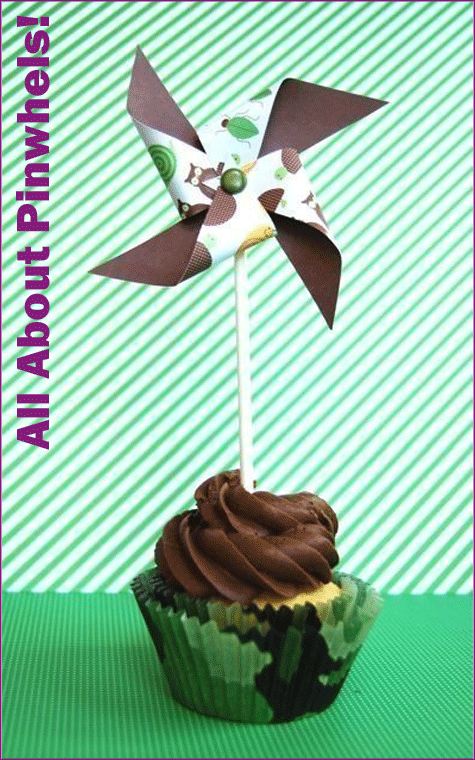 Love the popular pinwheel theme that we're seeing more and more of? Me too! Here are a few inspiration boards to get the wheels turning…
Plus a LOVELY offer from the artist behind Cupcake Social for 20% off (not including bulk or handmade items). The adorable pinwheel cupcake topper (above) and school/spring themed versions -my favorite!- (after the jump) are her designs! Just be sure to enter 'HOLIDAY' at checkout. Thanks Cupcake Social!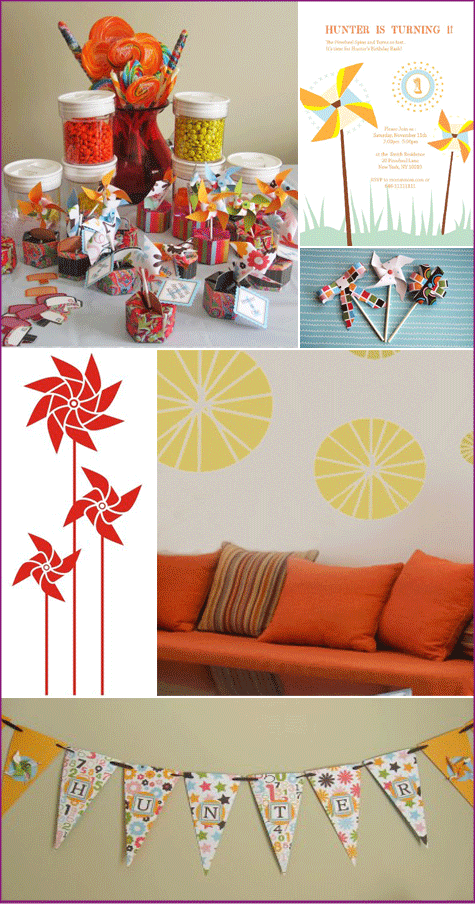 There are too many great ideas out there… and the best part of a pinwheel themed event is that it's as diy as you'd like to make it! From paper projects to fabric banners we have a full list of Etsy artist resources on the next page that WON'T break the budget.
Don't stop now… check out three more pinwheel inspiration boards full of oh-so clever ideas. …