I recently discovered a neat little blog (while participating in this series) that has become a regular in my reading: Three Men and a Lady. I asked Michelle if she'd like to participate in PDB's Friday Guest Interview posts so that I could introduce her to you as well!
This mom of two boys has a wonderful knack for interior design. She fills Three Men and a Lady with inspirational ideas and documents her own home design progress (isn't that striped entryway wonderful?):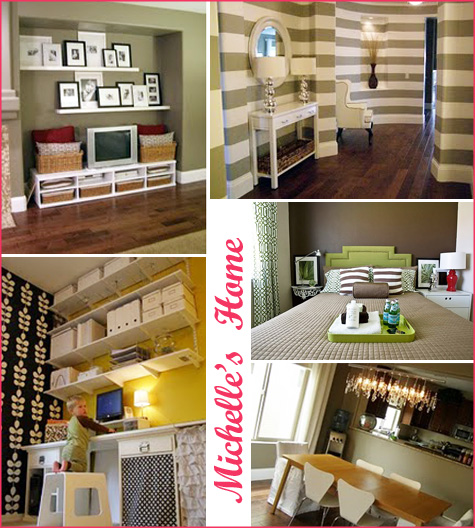 Michelle has a beautiful, modern sense of style with an emphasis on refashioning the worn-down and old, bringing new life and meaning to each of her pieces.
I love her answers to PDB's four interview questions and you'll thoroughly enjoy the eye candy too (especially her grey and yellow living room)….