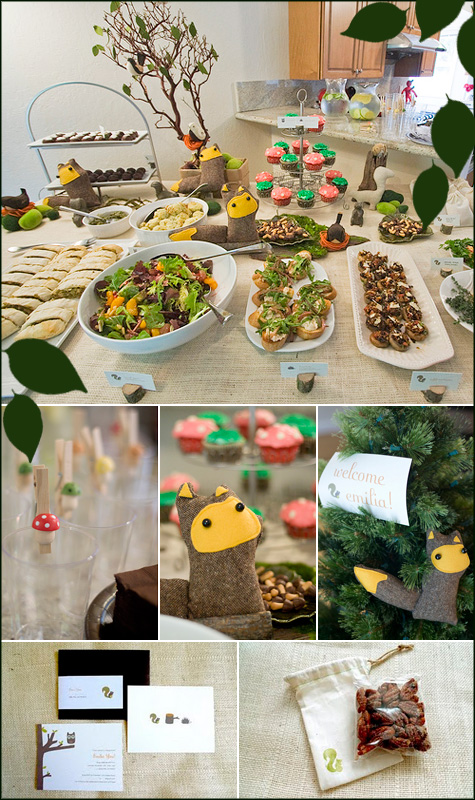 Wendy, from the blog Dozi Design, created this enchanting Woodland Critters baby shower for a friend.
Each piece of the celebration was made by hand – from the beautifully designed invites to the chopped up backyard branches that became place card holders.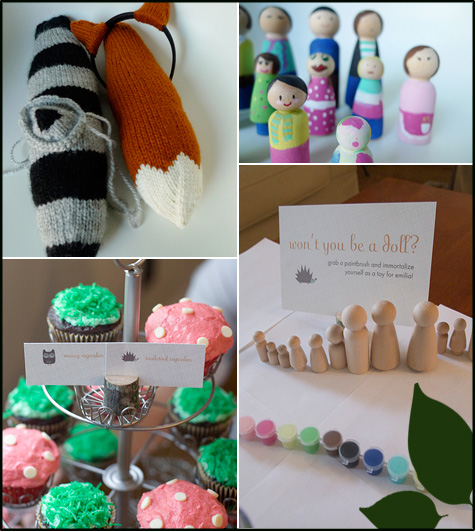 Guests were asked to paint themselves on small wooden dolls as future toys for baby Emilia – she'll forever have close friends to play with!
For the main centerpiece, Wendy decorated a manzanita branch with felt leaves in various shades of green. She and her other party hostesses sewed small birds and foxes, as well as knitted clever fox and raccoon props for the photobooth!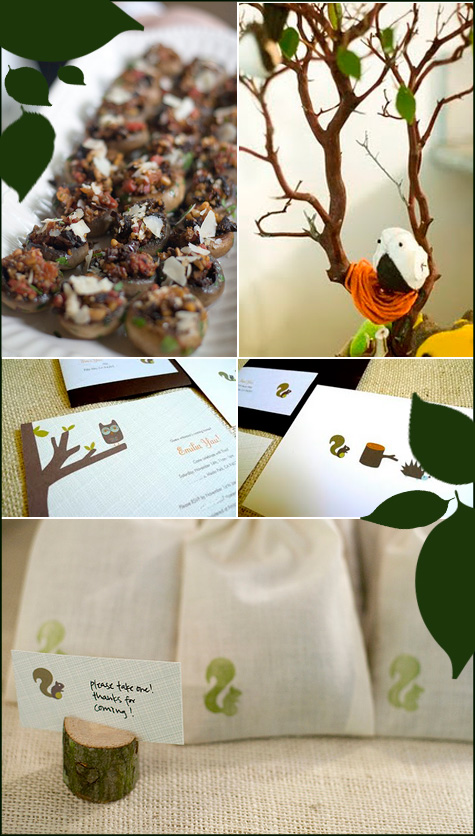 Small muslin drawstring pouches were hand sewn and filled with homemade candied pecans for favors – each received a little squirrel stamp Wendy carved out of an eraser. I'm so impressed with every detail of this shower!
For more delicious photos, including the clever woodland-themed meal, follow the jump! …