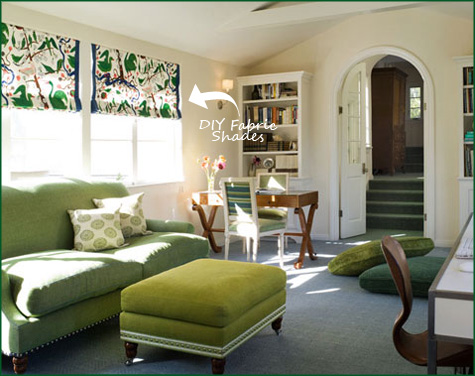 It's been a while since I've had the chance to feature a really awesome DIY project and I couldn't be MORE excited about this one! Fabric roman shades are classy and beautiful — and they add a bit of pattern and personality into any room. The fabric shades that Coddington Design incorporated into the above living room pull the room together.
Here are three step-by-step DIY projects (from your own old blinds or from scratch) to keep you busy!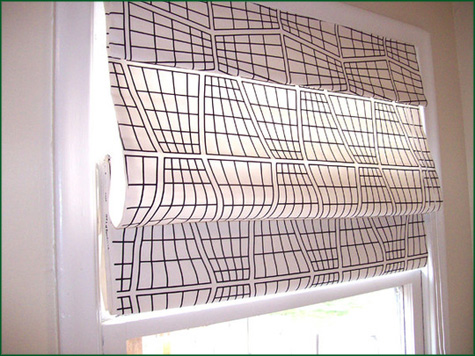 You could purchase pre-made shades or even have custom window coverings designed out of your favorite material — but if you have an old set of blinds or roman shades lying around, creating your own can be quick & easy!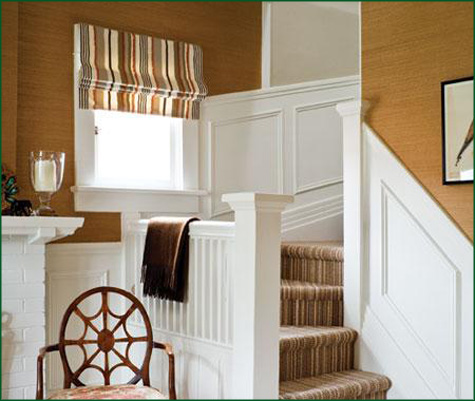 Follow the jump for step-by-step instructions for custom roman shades created from old blinds, an old roman shade (even a cheaper version that you find on the market, like a standard Ikea or Target shade is a great starting point) OR even from scratch! Apartment Therapy, Little Green Notebook and Canadian House & Home have it covered! Literally. …