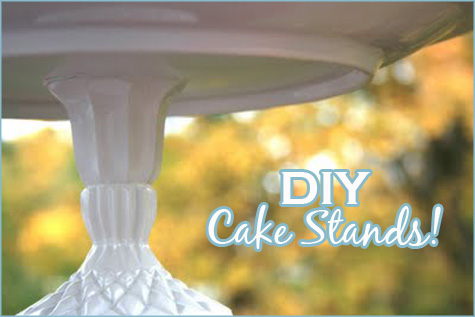 Here's a recent idea I found for an upcoming shower… I'm so excited to give these a try. I have a special affection for all things cake stands, especially pretty ones that make lovely silhouette shapes in my kitchen shelves!
Handmade cake stands are simple and easy, here are two tutorials that outline the step-by-step directions for (1) an eclectic vintage mix and (2) a lovely all-white dessert buffet: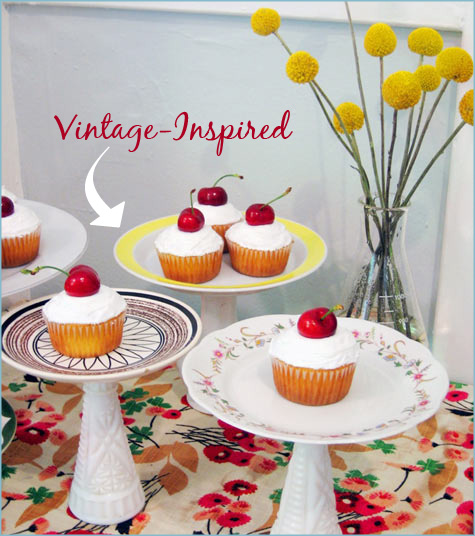 Kate's recycled cake stands (shared on design*sponge back in 2008) make the perfect eclectic tea party addition. These would make beautiful table centerpieces for an outdoor shower as well.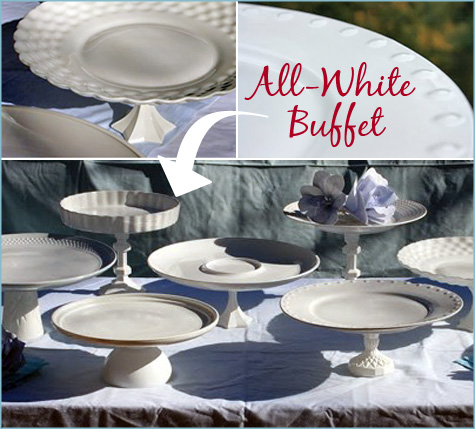 I originally found this classic white dessert bar tutorial on Weddings & Cookies, but Renee's creations are featured here on design*sponge as well! I love the clean, crisp look of all white – it would make a lovely dessert buffet for a wedding or party.
These would also look perfect lined neatly in a buffet cabinet or on floating shelves in the kitchen/dining room (for a fraction of the price of a store-bought collection!)
Can you believe they started as this?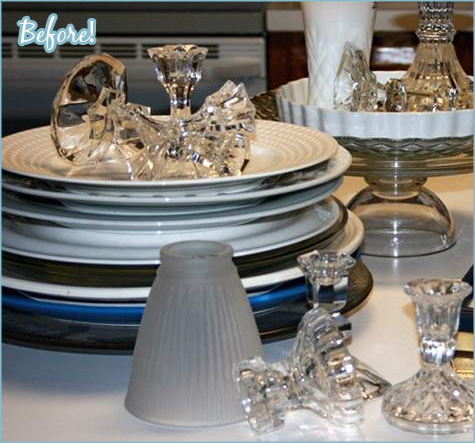 Before we jump into the How-To, be sure to check out great Etsy artists like Burlap & Blue as an easy alternative if you're looking for an option to purchase.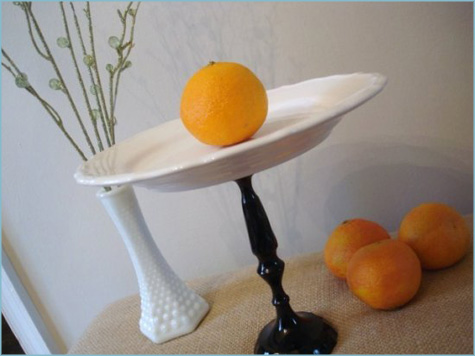 More pictures (and the How-To) after the jump!…