she: a girl who loves fashion, food, musicals, puppies, and shoes! he: a boy who loves writing music, playing his guitar, surfing, and weenie dogs! we: like beautiful California, yummy sushi, going on trips, taking photobooth pictures, being silly and being together! We've been together since March 2008 and are very much in love.
Have you heard of M Loves M? I stole that introduction right off the front of Mara's site because it so perfectly introduces this adorable blog! Today's Friday Guest Blog Interview is all about wardrobe & style, with a blog centered on delicious fashion and a look book so fun to keep up with that I regularly pull tips and tricks from this seriously creative and trendy girl.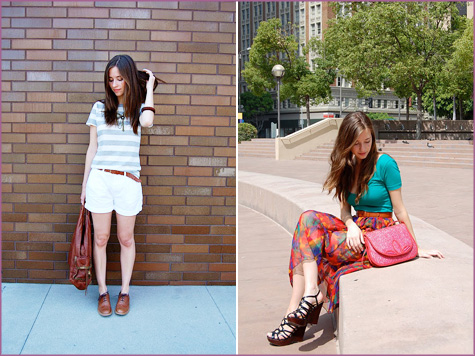 I asked Mara to share with us a few of her favorite finds, ideas and tips through PDB's guest interview series, and she delivered on both the wardrobe and interior design ends. Mara picked out five unique outfits to showcase today as well a few interior vignettes that highlight her love of all things design.
To read the full interview and check out the eye candy, follow the jump!…