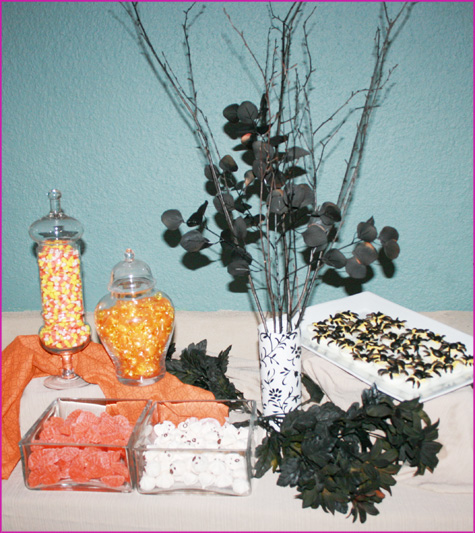 Halloween was a blast! I thought I'd share a few pictures on the details of the event (and a follow-up on my 'dead floral arrangements'… as promised). My apologies in advance for the sub-par pictures, I snapped as many as I could before the sun finally set (oh, winter!).
Friends filled in the table with all sorts of yummy treats for the evening… but here's the start of our appetizer/dessert buffet.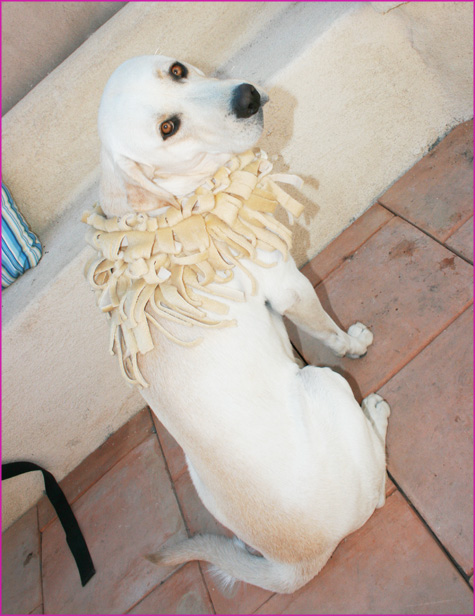 And my puppy as the King of the Jungle. Roar. He was such a sport to wear his homemade mane all night long!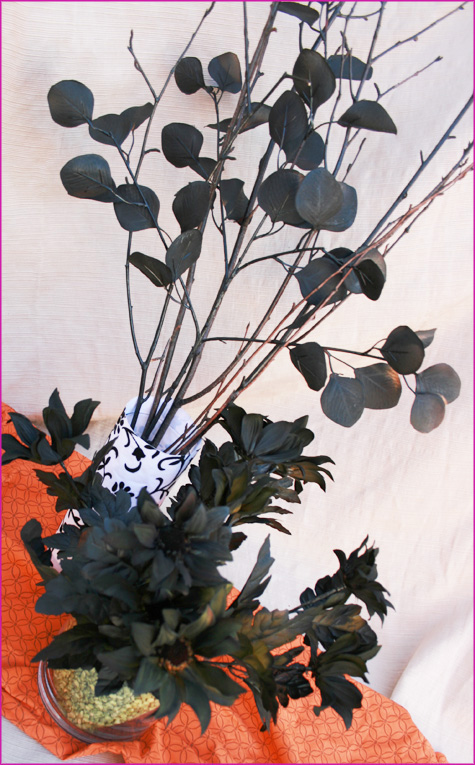 Follow the jump for more party pics from our Halloween evening!…