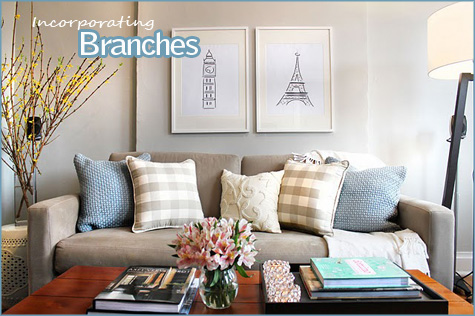 There's a trend that I've been loving lately… and it's incorporating nature and the outdoors in a new way beyond indoor plants and floral bouquets. Recently I've noticed that editors and stylists have covered magazine layouts and online spreads in rooms with blooming branches, and it's beautiful.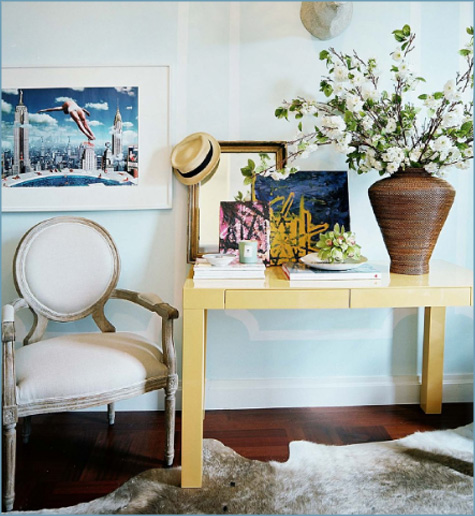 Whether the branches are flowering like a rich pink cherry branch or bare like classic manzanita, they bring in outdoorsy texture and help to break up an ordinary space.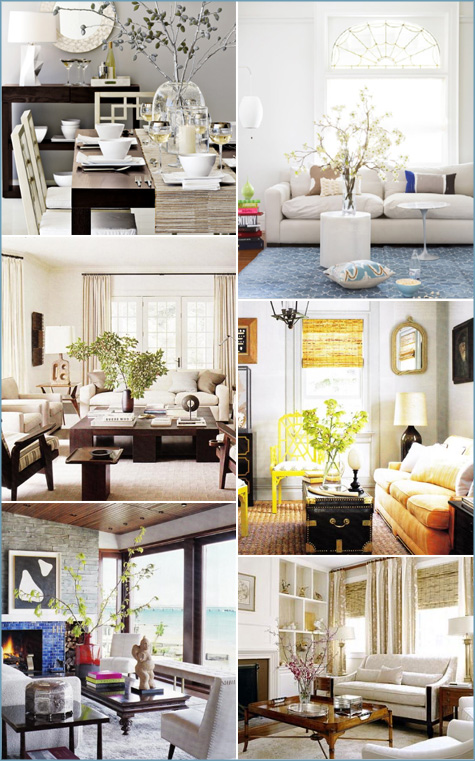 To recreate this idea at home, try pruning back a favorite tree in your yard with small branches ranging from 2 to 4 feet. You can also find an assortment of branch varieties from magnolia to palms at your local florist shop or request clippings from your favorite nursery.
Searching online brings up a few great real and artificial resources for branches such as grape wood, pussy willow and birch. A few of my favorite sites include Nettleton Hollow and Save on Crafts. If you have sources you love, be sure to share!
I love these branches as a centerpiece – and also when leaned as a group against a corner or wall. I'd love to find tall branches to stack in a vase between a bookshelf and corner chair in my living room.
More ideas and inspiration after the jump. …