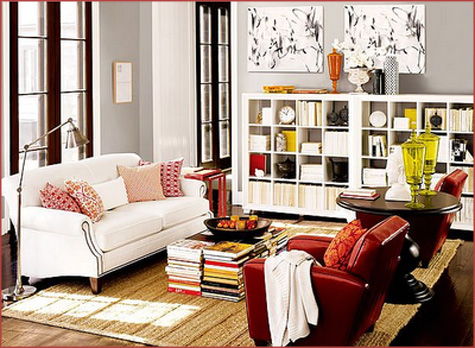 Are you ready for spring yet? While it may be just around the corner, these clean and fresh looks inspired by the month of February couldn't come at a more perfect time! A bit of winter… a bright, brilliant shot of pink or red calling in the spring… that's what February is all about.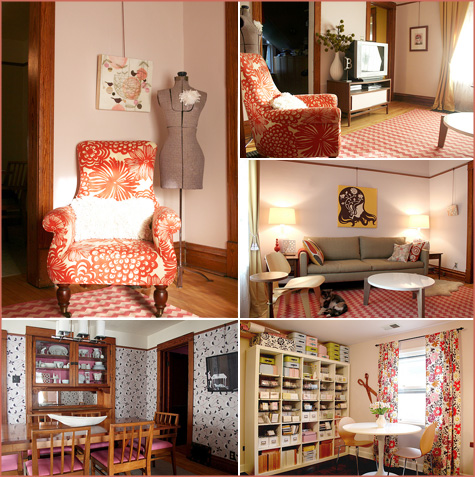 Making it Lovely has achieved the 'February look' spot on. How sweet is her homemade abode? I love Nicole's pink chevron living room rug and that big, wonderful chair.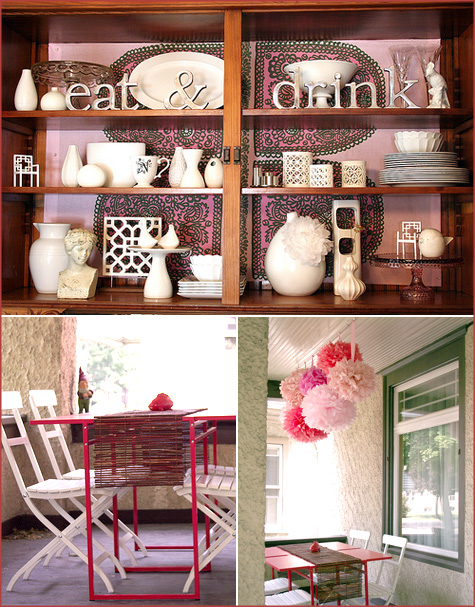 The best part? Nicole's significant other doesn't mind the pink a bit – in fact she notes in her blog that he casually defers to her for nearly all design queries (lucky), and she's created a perfectly lovely space by incorporating the shade!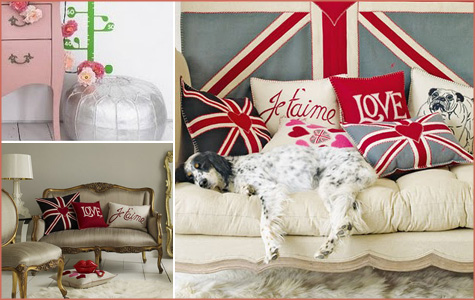 Graham and Green above (via 6th Street Design School) takes home decor love to a new level with cozy pillows and year-round affection.
More Rooms Inspired by February after the jump! …