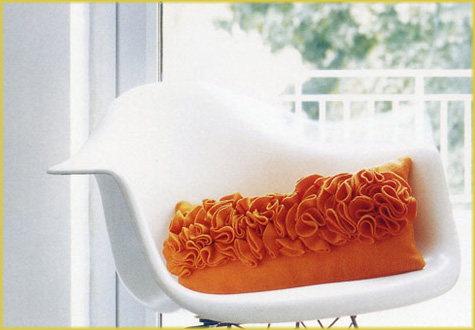 This felt pillow with it's rosettes (or ruffles) is very much my style. As author Michelle Traub, in this adorable Etsy How-To Article, so eloquently puts it "I haven't crafted with felt since I was little, but… now I have a whole new universe of respect for the material," and I couldn't agree more!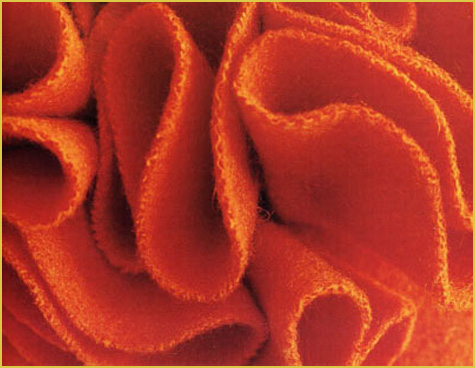 The artist of the ruffled felt pillow, Anne Kyrrö Quinn, has a similar chic design style as one of my favorite blogs: My Mama Made It. If you love handmade rosettes, ruffles and pretty, delicate things… you must check it out.
While Alexis, of My Mama Made It, focuses primarily on sewing and clothing refashions, we're teaming up to offer a wonderful tablescape give-away this month featuring her fabulous work.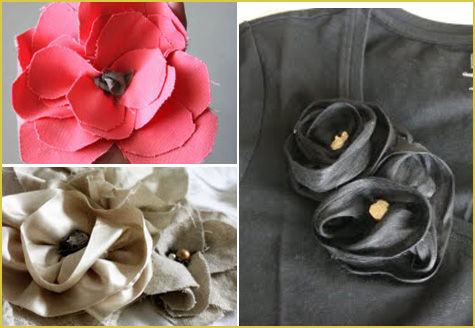 There are so many ways to add a bit of homemade touch to your decor… Shown above are a few of Alexis's floral corsage pins that could easily be incorporated into home design, as these Etsy pillow examples (Raw Studio, De De Etsy Shop) illustrate. My Mama Made It blog offers step-by-step tutorials for all of her creations, too.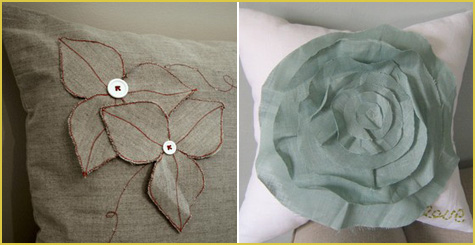 Follow the jump for the DIY of the felt pillow! Continue reading →