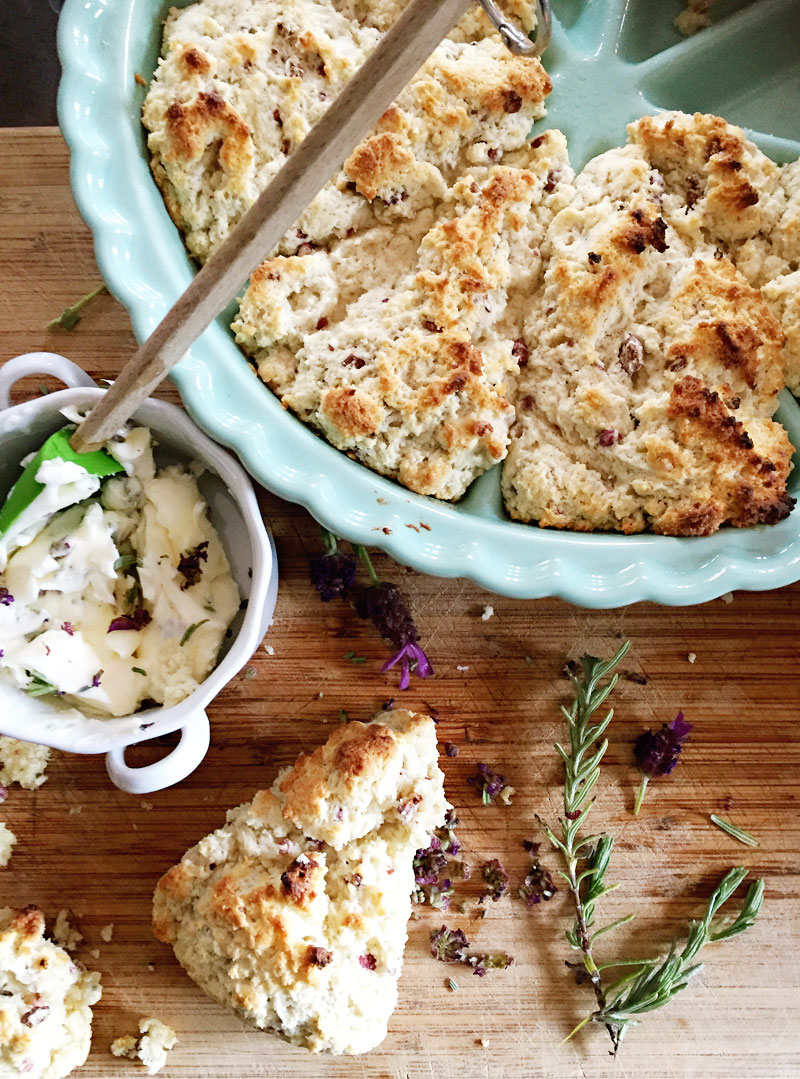 It's all about the little things in life :), am I right?
The other day the girls and I packed a picnic brunch for meeting up with Kevin at one of his food trucks (they're always at some pretty fun events so we try and tag along when we can). We made scones and then went on a little garden snipping spree and added lavender into room temperature butter to bring with. The herbs chopped up most finely were the tastiest (plus a few larger chunks for show). Mixed with cranberry scones, the whole little snack was delicious.
Really kinda fun, unusual and pretty. I'm on a roll now… for more infused/mixed butter ideas, I'm thinking pecans + maple syrup + butter for waffles, rosemary + blue cheese + butter for steak, lemon + lavender + butter for dutch pancakes, goat cheese + chives + butter on bread. Can be made in advance, not completely revolutionary, but easy and delicious… mmmmmm that's what I'm talking about.