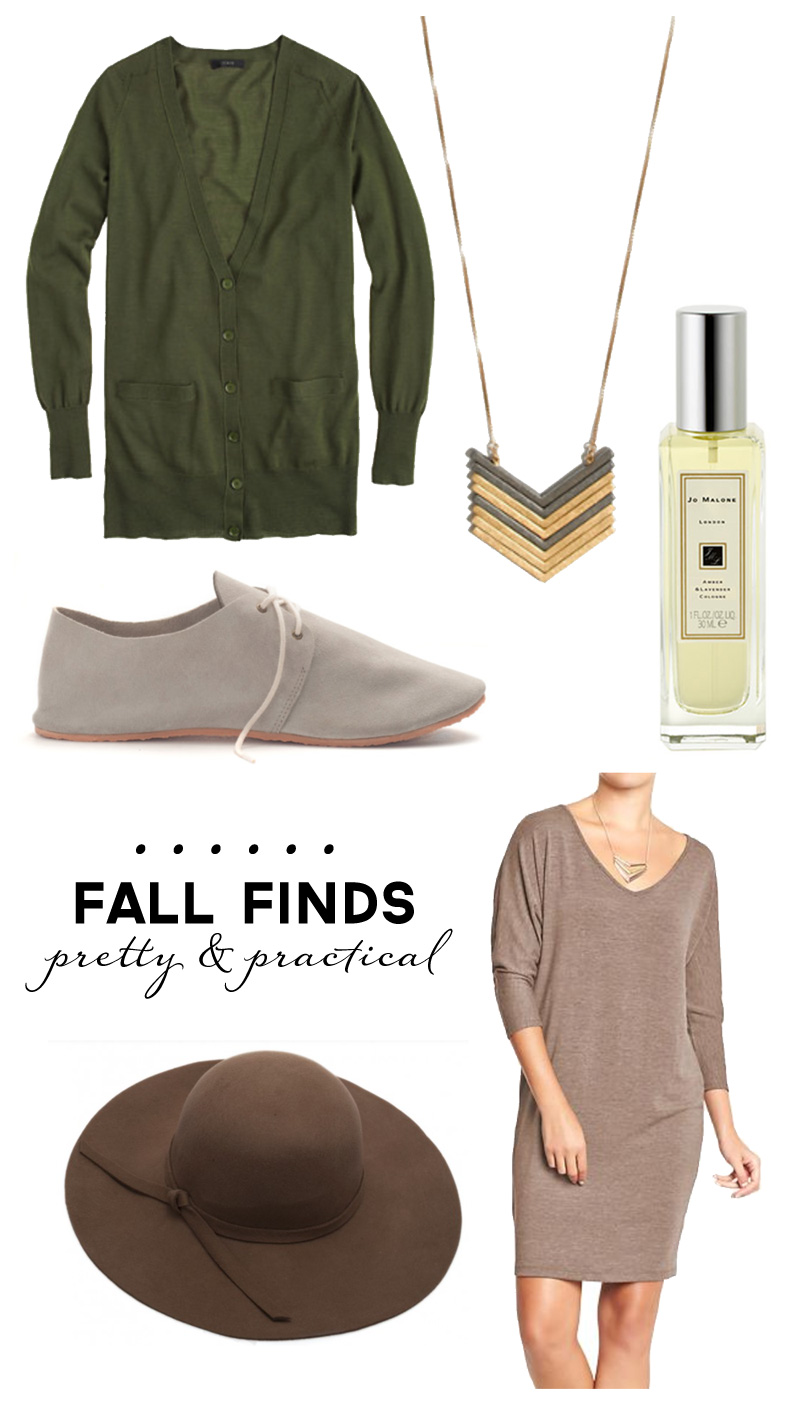 safari green v-neck cardigan | women's dove oxfords | arrowstack necklace
Jo Malone amber & lavender cologne | wool hat | boxy jersey dress
There is a fall color that I have become most smitten with over the past few weeks as we transition into cooler weather and I think it might best be described as hunter green (though J Crew is calling it safari in that first sweater there). Such a nice accent color, right? That arrowstack necklace is a piece that I have become especially charmed by, same with those oxfords :). I read about the above Jo Malone amber & lavender cologne and have it on my wish list, and recently ordered this loose, dolman-style dress to pair with leggings and boots. Perfect for the growing belly, I think.
Oh fall (and long sweaters, felt hats and roomy tunics), you're the best. Now back to orange and black as we bring on Halloween here in a couple of days! I can't wait to get Liv back into that flower pot costume again.
PS more falling for fall and plenty more wardrobe inspiration. 25% off at J Crew using STYLETREAT and 25% off at Old Navy using SAVE. That Old Navy dolman dress just arrived! And I love it, I think I might scoop it up in another color before it's gone.