September 28, 2009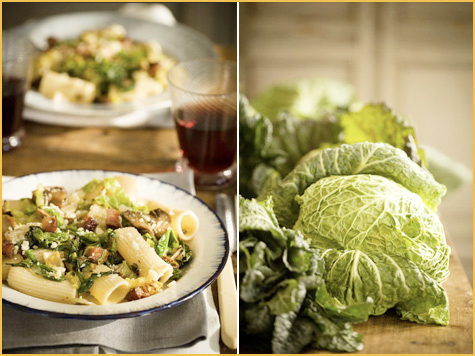 Our group of friends love to eat — we love to sit around a big table with plenty of wine and delicious food, and well, enjoy. More and more often we find reasons to get together for appetizers on this night, a dinner party on that night… a BBQ for the weekend. It's wonderful! After all, it's these little gatherings that make us laugh, appreciate, and more often than not, pull us through the more difficult and drab moments of the week.
I would classify my husband and I as being more on the random, led-by-our-tastebuds team of cooks (as opposed to the follow-the-recipe sort) and we have learned over the years how to kick out a mean pasta for such impromptu visits. I used to put all pastas in the same little file in my mind: the pasta + red sauce + ground beef (ehhh) file, that I refused to touch. But a few years ago I became 'enlightened' to the fabulous world of well-done Italian. AND it's quick, cheap (at least cheaper than the lamb we made the other night) and if done right, Molto Bene!
So when I came across Sweet Paul, I found this Savoy Cabbage Pasta recipe to be very similar to something we would whip up for a quick meal with friends. If braised leeks, roasted beets and wilted bok choy don't ring a pasta bell for you — cabbage is an excellent place to start! Oh, and don't forget the wine.

Read more »
Tags:
Dinner
,
Italian
,
Parties & Entertaining
,
Recipes
Posted in
Parties & Entertaining
,
Recipes
|
1 Comment »
August 20, 2009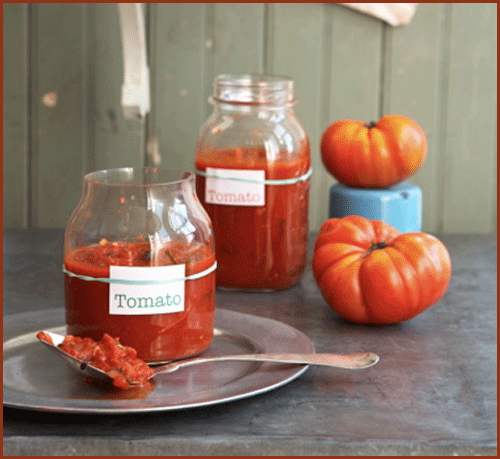 Here's a fabulous and basic recipe to help with your next dinner party. I'm personally not a huge fan of the jarred, store-bought tomato sauce but have been known to use it again and again out of sheer necessity and time constraints. If, and when I do, I like to jazz it up a bit by adding cooked garlic, herbs from the yard or sauteed veggies that might to a swell job masking the canned version. BUT then I discovered this easy recipe by Paul Sweet! And because your dinner guests (and family) deserve so much more,  I hope you love it. Read more »
Tags:
Dinner
,
Italian
,
Parties & Entertaining
,
Recipes
Posted in
Parties & Entertaining
,
Recipes
|
Comment »