December 29, 2012
Thank you so much for all of your comments and emails regarding the news we shared yesterday! We are over the moon excited and it's fun to finally be able to let the cat out of the bag!
We've been enjoying some quality family time but I wanted to pop in today to share another round of style boards that Anna Kate and I put together for New Year's Eve. I will probably be spending mine in comfy PJ pants and a big sweater this year, but I couldn't help but imagine up an outfit that I'd wear to that wonderful NewYear's party that I will one day throw. One day.
Anna Kate shares an equally party-worthy outfit, I'll let her explain!
*****************************************************************
For New Year's Eve, I just. can't. help it. I LOVE to wear something sparkly! But I've learned from experience that New Year's Eve always ends up being a really long night, so I always go with pants and a sparkly top over a dress. For this year, I paired what may be the perfect black jeans with a gold chevron-striped top from Anthropologie, but I really wanted to focus on accessories. I chose two gorgeous, sparkly bracelets for some drama, and aren't those shoes amazing? As you might have noticed, I've recently developed a slight obsession with animal print shoes.. But for those of you (like me) who prefer flats, those beauties from Christmas would be perfect for this outfit as well. And last, but certainly not least, I love this super cool transparent clutch, which will be such a great conversation starter at your party, and will do wonders to help you organize your purse!
Happy Holidays Everyone!
(PS you can find AK over here on a regular basis:))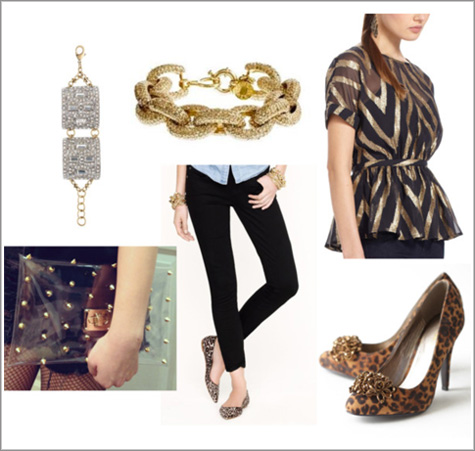 As for my dream outfit this year, I am totally on board with Anna Kate's obsession with animal print shoes and I picked out a comfy pair of flats in a cheetah print to add a little rarrr to a beautiful and flowing high-waisted skirt that's party perfect. I would tuck a shimmery gold tank into this skirt and pair with simple but fun jewelry and a vintage clutch. A little classic, a little sparkle, a lot of unexpected for such a fun holiday!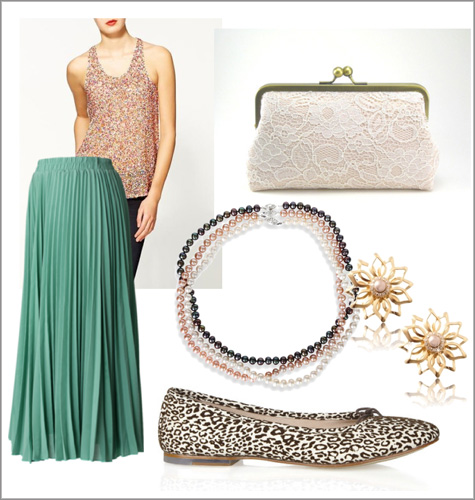 *****************************************************************
Let the count down to New Year's Eve begin! PS more party ideas can be found in our Christmas round-up here, and all sources/pricing for the above are always available in the Wardrobe Gallery.
Tags:
New Year's Eve
Posted in
Anna Kate's Style Boards
,
Fall
,
Holidays
,
Party
,
Spring
,
Summer
,
Wardrobe
,
Winter
|
3 Comments »
December 31, 2011
Wow this year has flown by! Before we usher in the new year (2012!?) here's a quick look back at some of my favorite projects from 2011.
Rooms tackled in the house…

Crafts and more diy fun …
And our biggest project to date!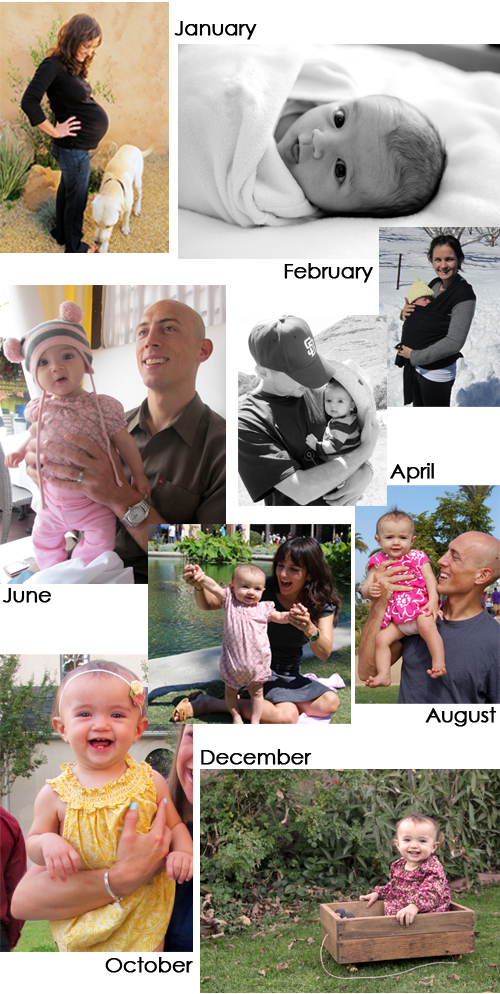 We wish you all a Happy New Years!! So long 2011 – you were good to us!
Tags:
New Year's Eve
Posted in
Holidays
,
Renovating Adventures
|
8 Comments »
December 29, 2011
New Year's Eve is just a few days away! Wow has this year flown by. But before reminiscing, I thought it might be fun to share a few favorite party, food and drink ideas for the upcoming holiday. Oh what pretty inspiration!
This shimmery silver and mocha dessert table (featured on HWTM) by Enchanted Events & Design is beautiful. I love the modern use of baby's breath as a big, globe shaped centerpiece and the color palette is wintery and soft.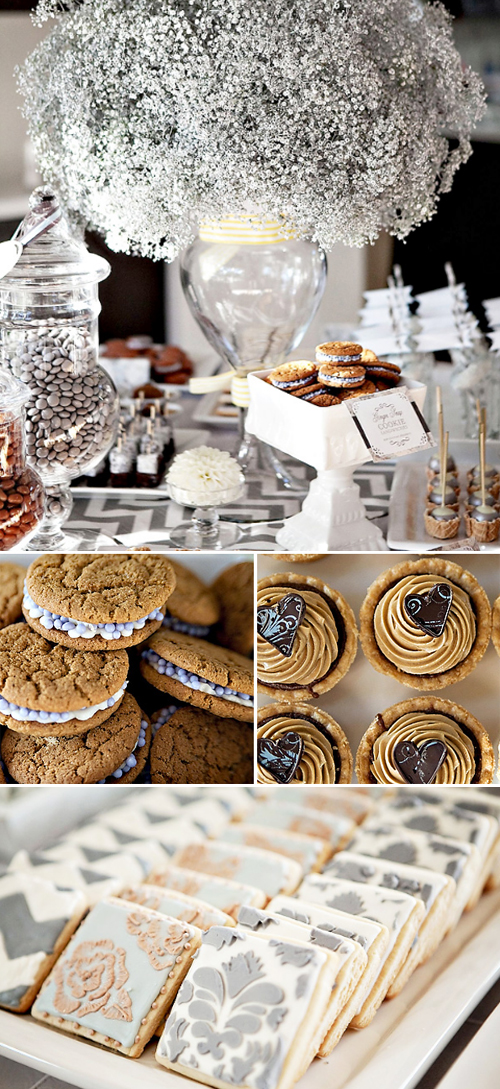 Check out this inspiration from The Celebration Shoppe, Martha Stewart and BHG. The beautiful glitter stars are a favorite this year and mixing blush pink into the mix makes for a sweet New Year's Eve palette (check out those adorable DIY glitter ballet flats).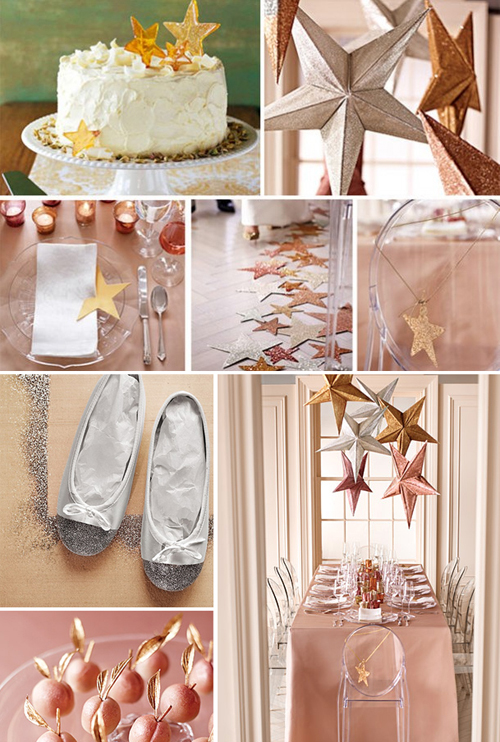 I love this silver glittery banner and the classic white tabletop by Caroline Anderson and Sofie Lawett via Olivet. I think both would be easy to recreate for the special holiday.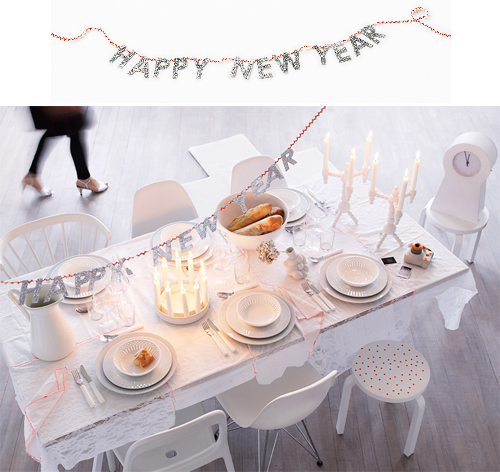 This bling bachelorette party featured over at Style Me Pretty is a bright and shimmery take on the holiday as well!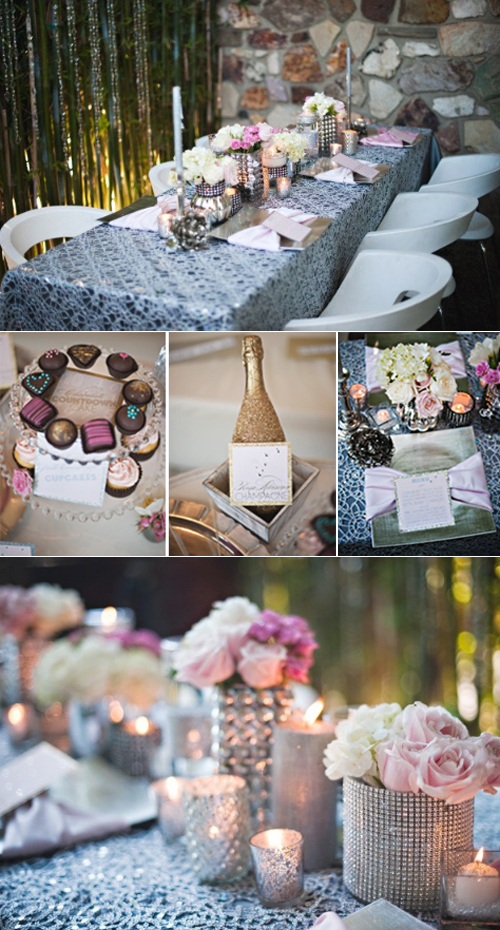 Whew! So much sparkle and glitter. Yay for New Year's being just a couple days away! More shimmery inspiration from last year posted over here (featuring one of my favorite feathery parties by SMP with a green, pink & white tablescape) and here (for even more silver and green).
Tags:
Decorating
,
Dinner Parties
,
New Year's Eve
,
Parties & Entertaining
Posted in
Holidays
,
Parties & Entertaining
|
Comment »